All Photos © Dallas & Sabrina
An engagement shoot has a recipe for success, which includes (but is not limited to): 1. A setting that your couple loves, 2. A couple in love, and 3. Photographers that understand how to capture that love. With all of the ingredients in place, Dallas & Sabrina captured some seriously stunning images of Beatrice and James wandering through the forest amid green moss and foggy backdrops. Enjoy!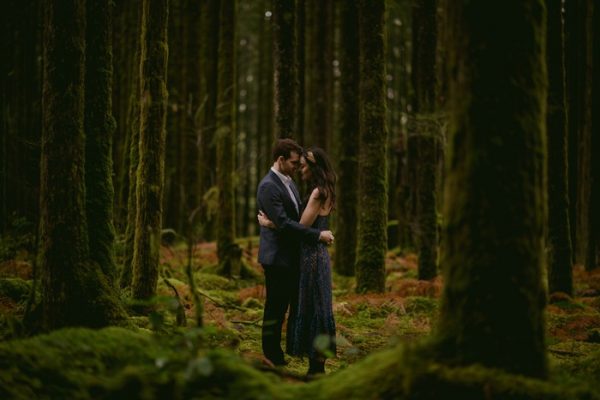 From the Photographers
Beatrice and James are an amazing couple. They are both actors in Vancouver BC and have a great eye for style. Beatrice mentioned she loves the green moss that is so prevalent here on the west coast so Sabrina and I decided that we would take them out to one of the most beautiful parks we have here, Golden Ears Provincial park. We found a spot out there while we were scouting (with the help of our friend and fellow photographer Rachel Barkman) that was completely carpeted in green moss so we thought it would be perfect. We got ourselves pumped for the shoot by listening to the song Spaceboy by Smashing Pumpkins, and we kindof used that as our theme to keep in our head as we did the shoot as inspiration. On our way into the park we noticed that the converging lines of the trees along the road looked super cool, but we decided to save that for the last shot, and we were super rewarded for doing so because it was right at the end of the shoot that the light from the sunset started mixing with the mist in the air to create an incredible scene.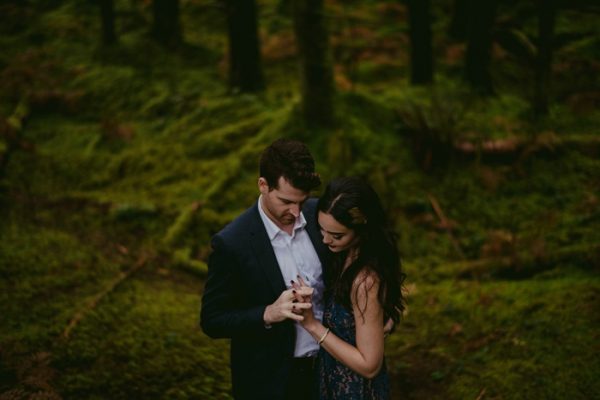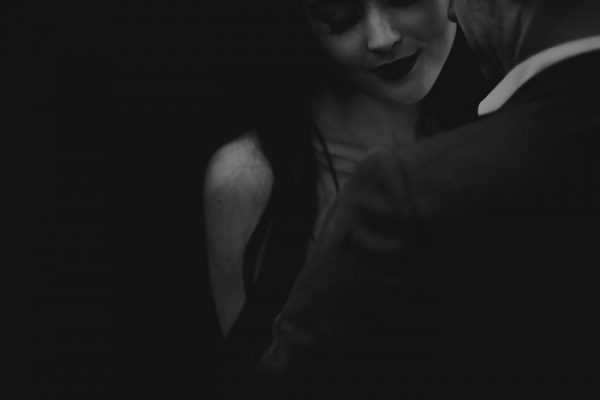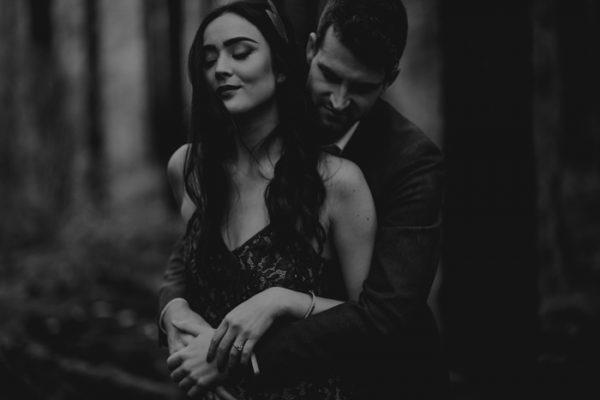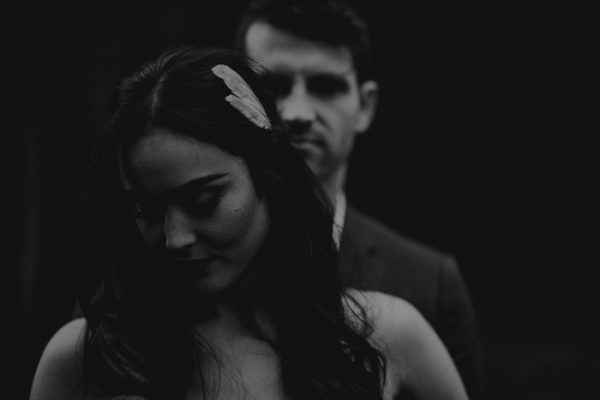 Equipment
Nikon D3S and D750 bodies. Nikkor 58mm f1.4G and 85mm f1.4G lenses, Sigma 35mm f1.4 ART and 24mm f1.4 ART lenses.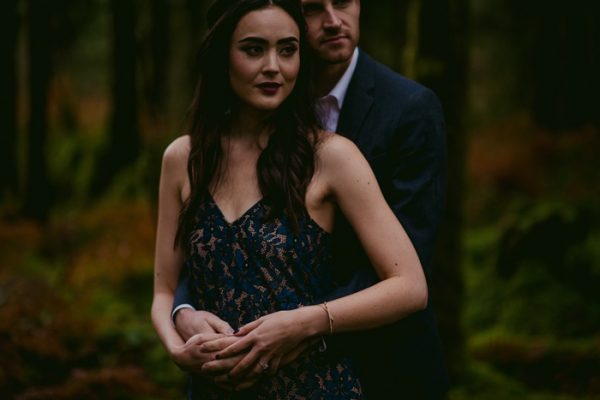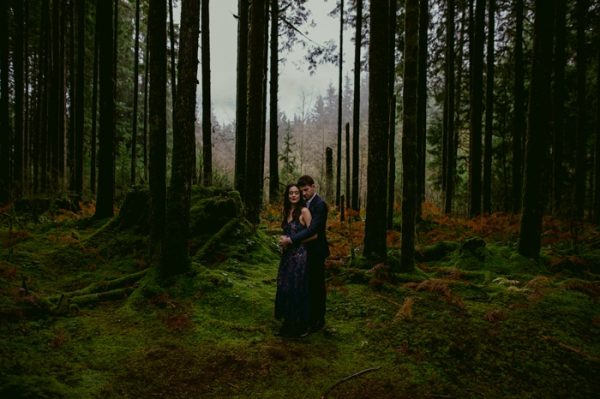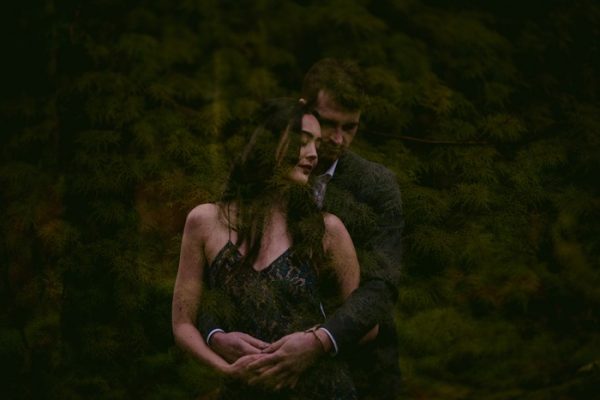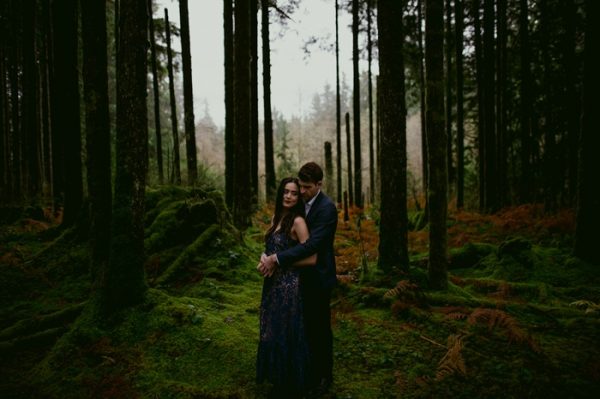 Weather Conditions
The weather in the park was quite nice, but it was VERY cold. The couple was super committed to getting the best shots possible so they took it like champs, but eventually, we did have to take a warm up break. The cold did make things a bit difficult for us as well, so we were glad to warm up too!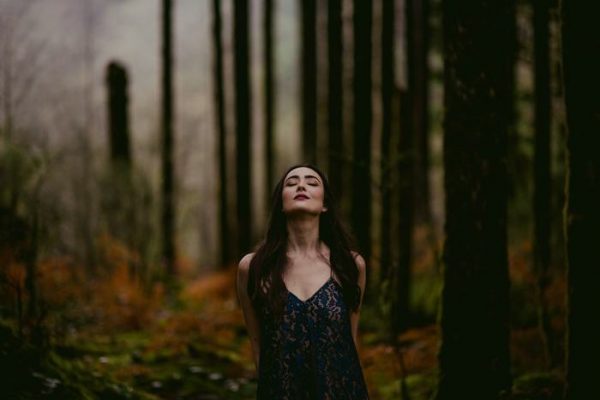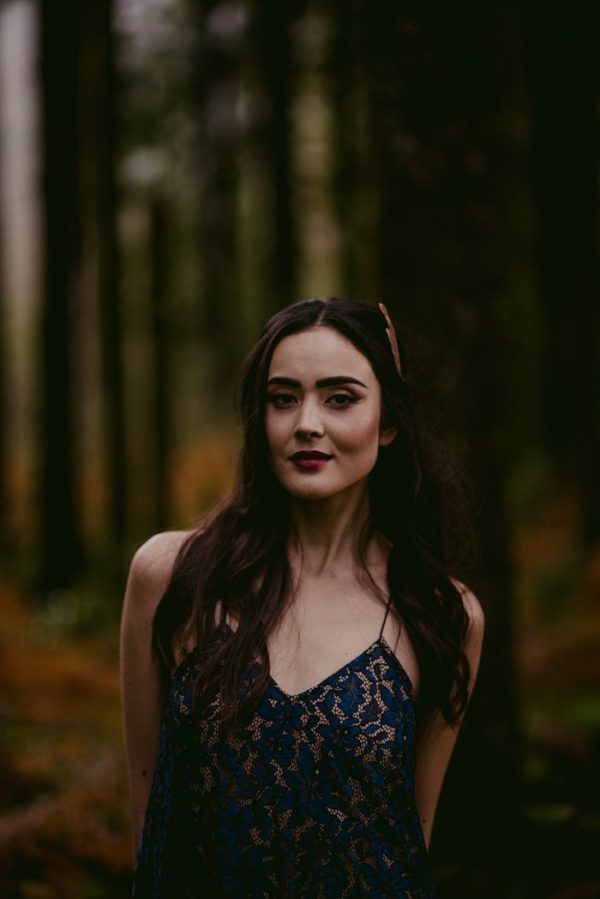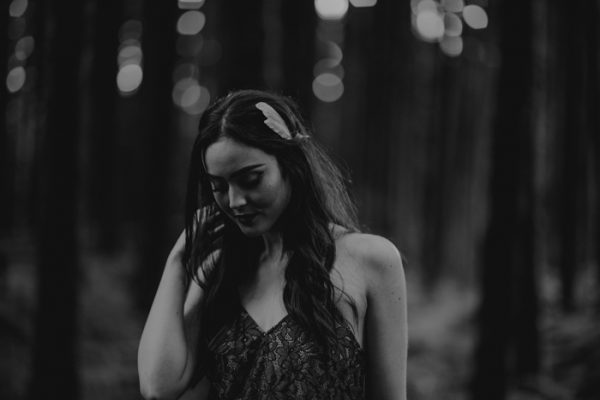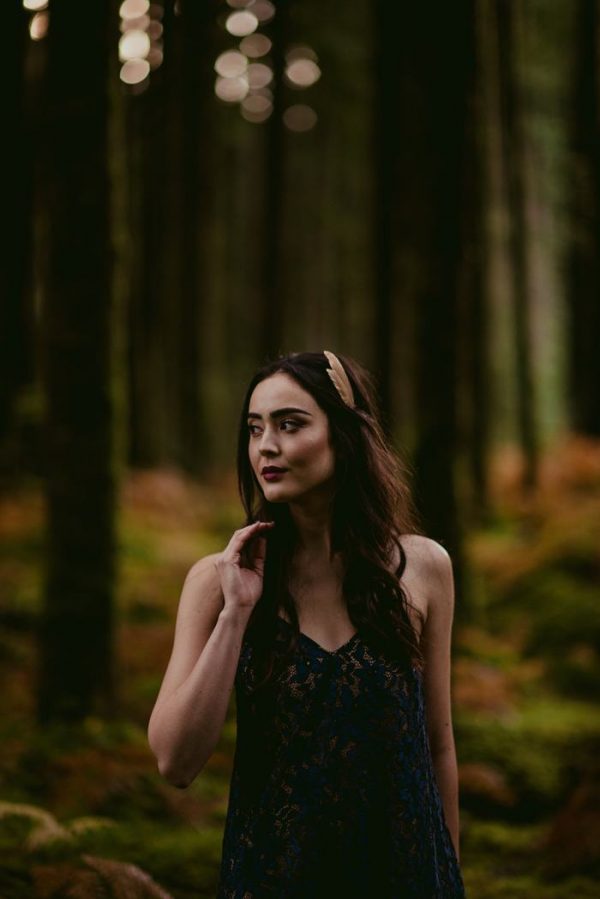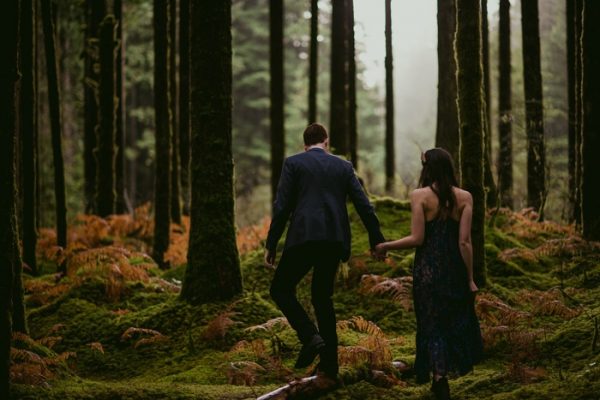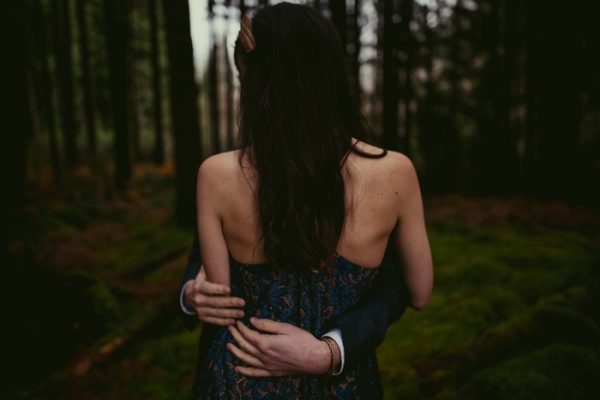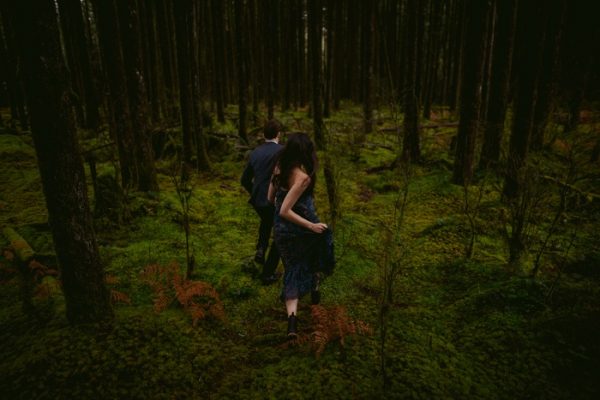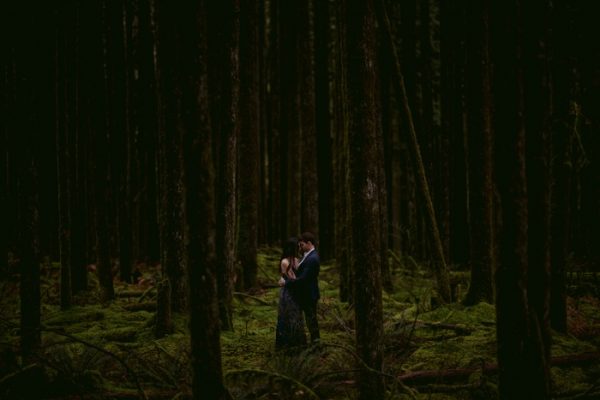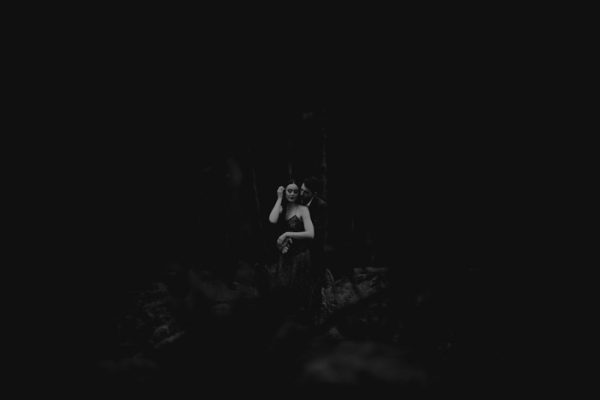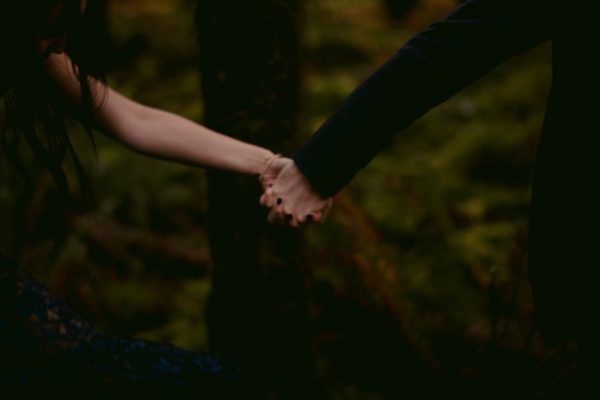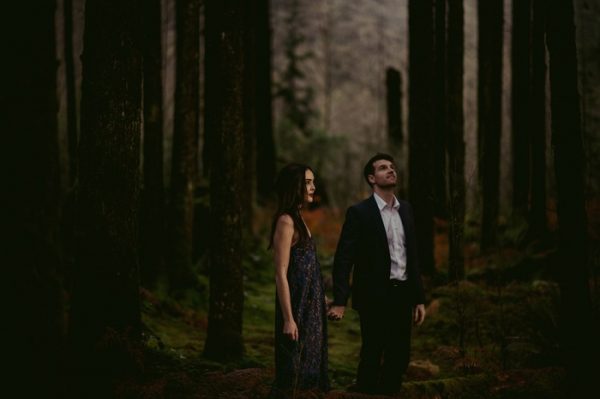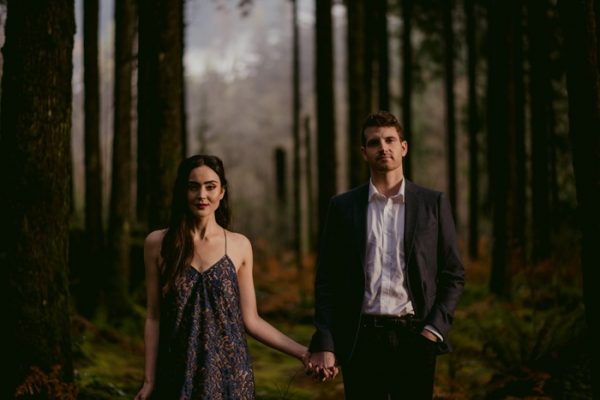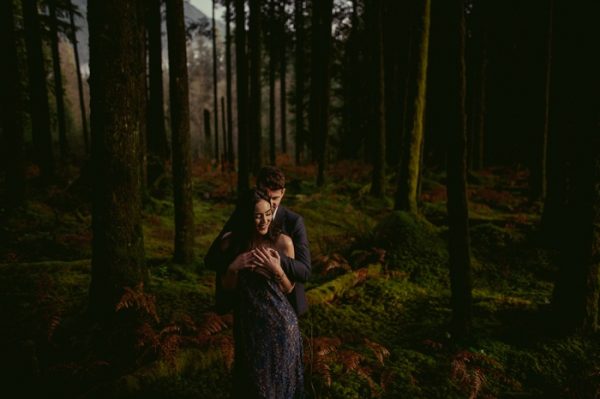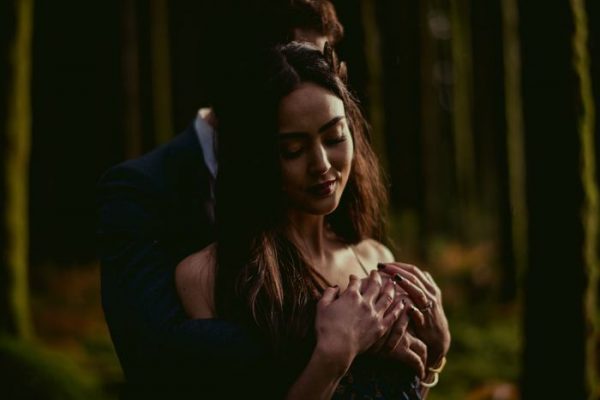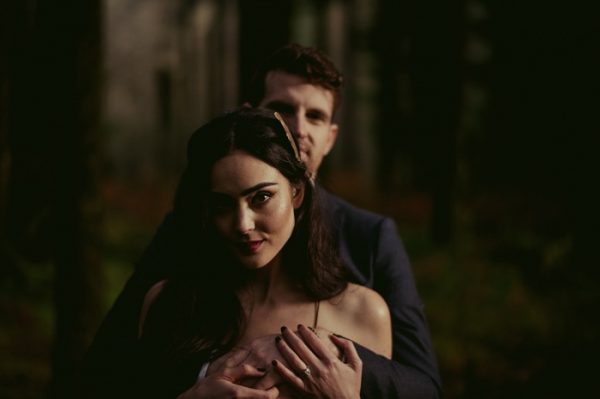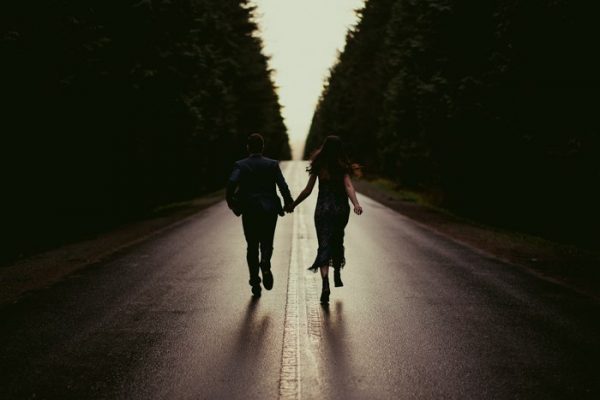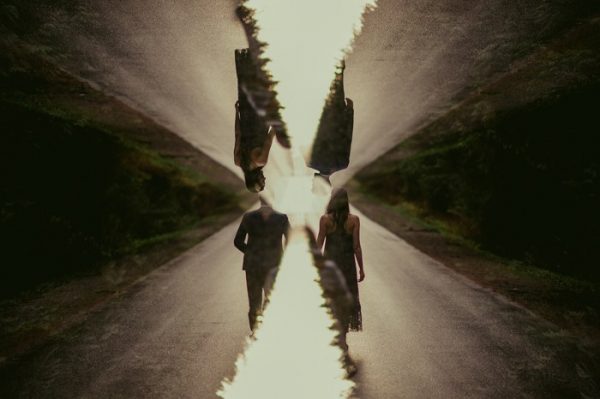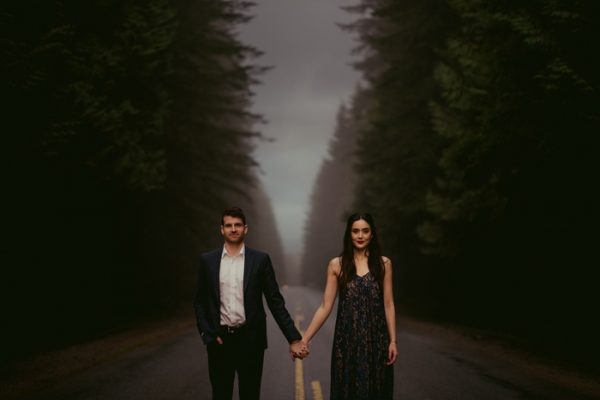 Favorite Image
Our favorite shot of the day for sure has to be the one of the couple just about to kiss on the roadway. It was really a team effort between Sabrina and I, because I had noticed the location and really wanted to get at least one shot there, but Sabrina was the one who directed them and encouraged them to get close and just enjoy being with each other, which is what resulted in the natural pose. The photograph was shot with a Nikon D3S camera and Nikkor 85mm f1.4G lens. Settings were ISO 800, f1.4, 1/1250sec shutter. It was edited in Lightroom.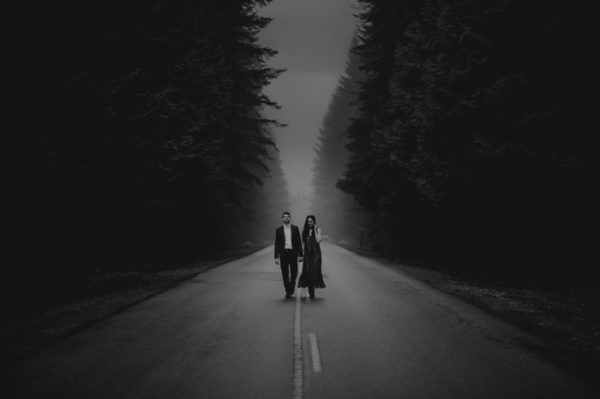 Thanks so much to Dallas & Sabrina Kolotylo for sharing these images with us!
Wondering how you can pose your couples naturally? Check out our article on How to Get Your Couples Relaxed and Comfortable in Front of the Camera.