Finding a go-to album company as a professional wedding photographer can be daunting. Albums hold a lot of meaning for a couple, and couples hope that they last years and years to come. Not to mention, as an artist choosing a canvas, you want it to elevate and enhance your work.
We did the work for you and narrowed it down to the ten best wedding album companies for wedding photographers. We started the process by reading reviews on Google, Yelp, photography websites, and photographer Facebook groups. For each company, we analyzed the strength of their customer service, website, and shipping reliability, as well as–and most importantly–album quality. If any company had recurring negative feedback, we nixed them from the post. In the end, these ten companies outshined the rest. We're confident you'll find the perfect albums for your business in our list below.
Album Companies for Wedding Photographers
Junebug Albums
We know what you're thinking–Junebug Weddings makes albums? Also, aren't Junebug and Photobug connected? The answers are yes and yes. And we've included Junebug Albums in this roundup because, after two years of intense research, design, and preparation, we couldn't be more confident in these high-quality, heirloom-worthy books. The Archivist is a perfect wedding album, available in 12"x12" or 10"x10" sizes with flat-lay pages and a handcrafted presentation box. 
Vision Art
Vision Art is an insider favorite, creating stellar quality photo albums since 2004. While their site does feel a bit outdated, their albums are sure to impress. These handcrafted books are built in the USA and are shipped free worldwide. Vision Art albums have several customizable features, including 19 sizes and 90 different cover materials. And their customer service has a great reputation too, just in case anything does go wrong. 
RedTree Albums
RedTree is the go-to brand for hundreds of wedding photographers, and it's easy to see why. They are consistent in just about every aspect of their business, from turnaround to quality. If you're hoping to establish a lasting relationship with one brand, RedTree is probably your best bet. The only downfall is the pricing–these are definitely high-end albums, and the prices reflect it.
QtAlbums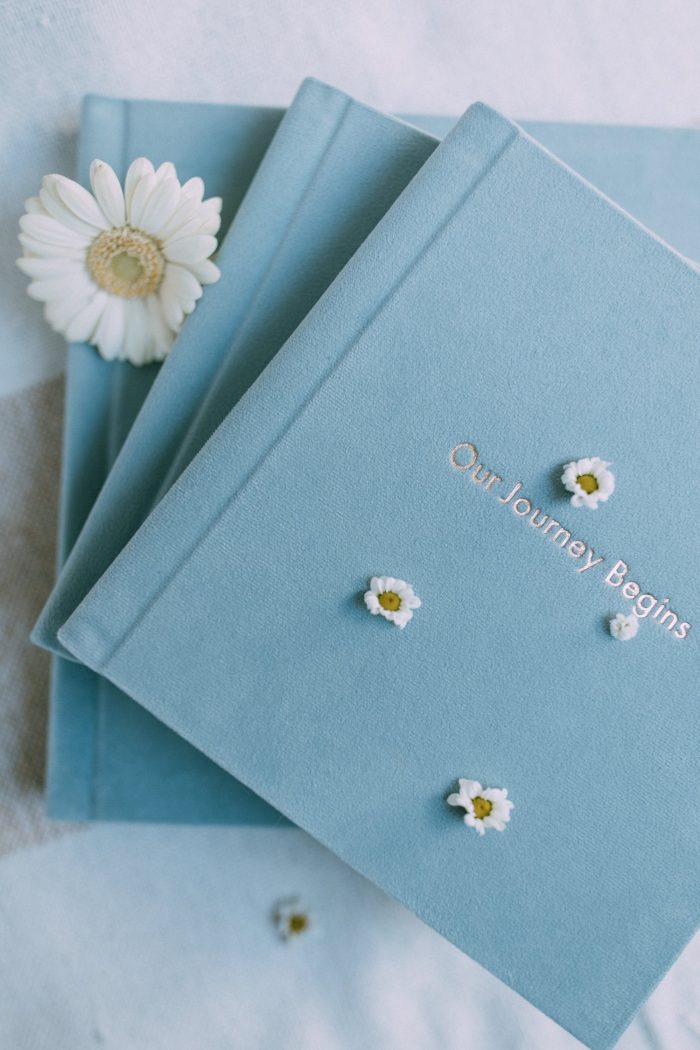 Based in Poland, QtAlbums is another under-the-radar favorite for wedding photographers. They use luxury materials to make beautiful albums, all with reasonable pricing. QT's new AlbumWorks design portal helps make the designing process a breeze, too. You can also get 50% off a Studio Sample Album to see the quality for yourself.
Dekora Album Co.
Offering a wide range of products, Dekora Album Co. is a trusted Canadian business with lots of options. Past customers rave about Dekora's phenomenal customer service and overall product quality. One photographer even detailed how she feels comfortable shipping Dekora albums directly to her clients because they're that reliable.
Miller's Lab
Miller's is one of the oldest companies on this list, having been in business since 1964. One defining feature they offer is free overnight shipping, which is almost unheard of in the world of wedding albums. They also boast a speedy 1-2 day turnaround. So if fast and free shipment is important to you, you might want to give Miller's a go. 
Nations Photo Lab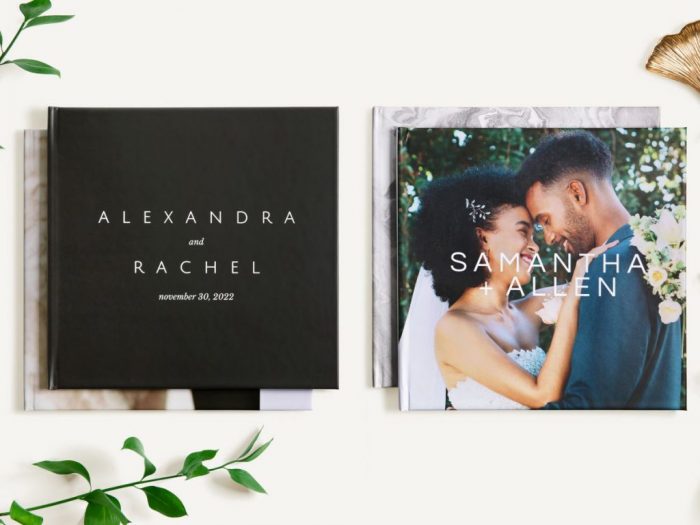 Even though they are a direct-to-consumer printing company, Nations Photo Lab still has many of the important features wedding photographers want and need. The business was actually launched by three professional photographers back in 2005. And since, they have accumulated over 15,000 five-star reviews. 
Queensberry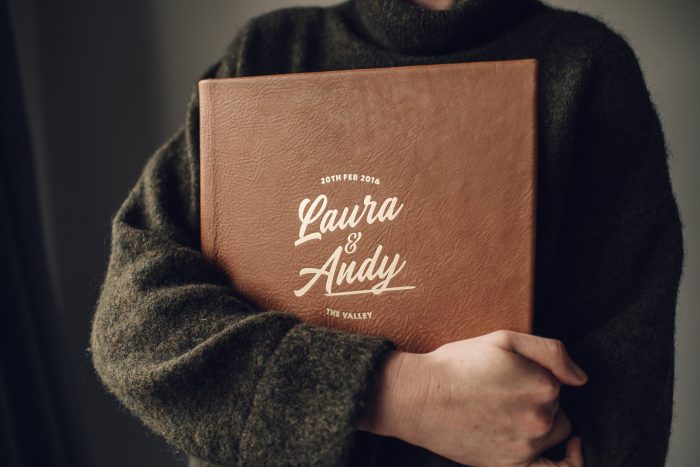 Queensberry makes the process of designing and ordering wedding albums feel personal. Located in New Zealand, their team of technicians and craftspeople are completely hands-on–even reviewing image files before printing. Queensberry albums are all handmade, ship free to most countries, and include excellent customer service. What else could you ask for?
Graphistudio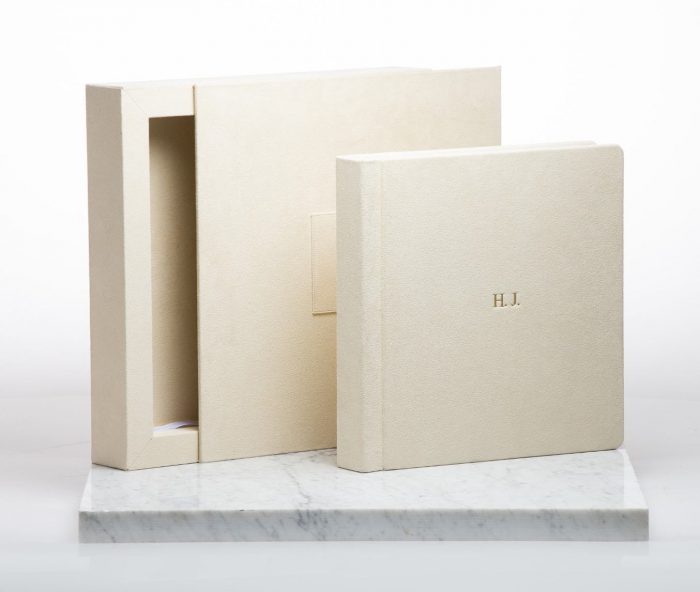 Few phrases hold as much respect as 'Italian craftsmanship.' Graphistudio of Italy has a reputation for attention to detail, innovation, and unmistakable artistry. They are the trusted source for albums for many of the industry's leading luxury wedding photographers. 
Black River Imaging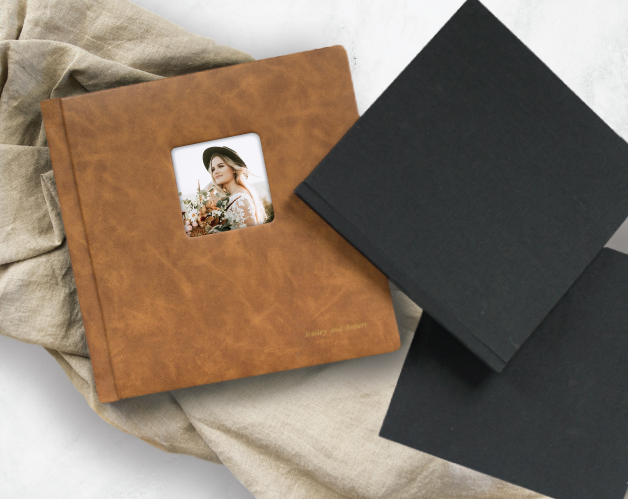 Lastly, one of the lesser-known companies on this list, Black River Imaging is the sister company to the larger Bay Photo Lab. Both offer photo albums to professionals, but Black River seems to operate with a more intimate and personalized approach. They also outline their environmental and social commitment on their site, which we love. 
Frequently Asked Questions about wedding album companies
What is the best wedding album company?
There are several great album companies for wedding photographers out there. We go into detail on what each offer, but a few favorites are QtAlbums, Vision Art, and Red Tree Albums.
Where should I get my wedding album made?
Check to see where the company is located and where they ship to before creating your album. You don't want to get stuck creating a wedding album that you cannot have shipped to where you or your client lives.
Where can I create custom albums for my wedding photography business?
Purchasing a wedding album through a professional album company will provide you with plenty of custom options for design, cover materials, paper quality, and more.
Where can I order a sample album for my wedding photography business?
Most professional album companies offer options for sample albums. Check out these companies and their sample albums in our list of the best album companies for wedding photographers.
We always want to hear what you have to say, so share your favorite album companies for wedding photographers in our comments! Looking for other photo products for your clients? Here is a roundup of our favorite Etsy photo boxes.