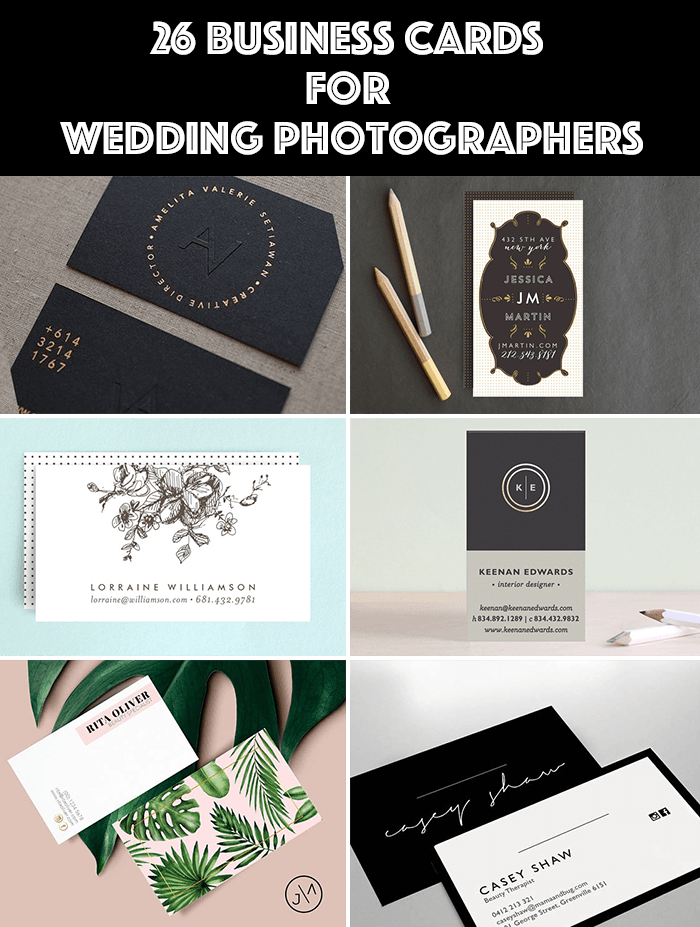 Networking with peers and meeting with clients are intimidating enough without having to worry about the quality and design appeal of your business cards. And while it may seem like everything's digital these days, there's still something so memorable and thoughtful about handing out the perfect little reminder of your brand to people that you meet! Don't stress about finding the perfect business cards or design templates, because we've already done the hard work for you! Whether you're looking for something with a minimalist design or you're wanting to feature your favorite photos on the backside of your cards, we've got you covered with these 26 wedding photographer business cards and design templates!
Minimalist Designs
Bright + Colorful Designs
Traditional Designs
Which design is your favorite? Let us know below!
While you're waiting for your new business cards in the mail, go ahead and give our engagement session playlist a listen! We guarantee these tunes will have your clients feeling their comfiest.