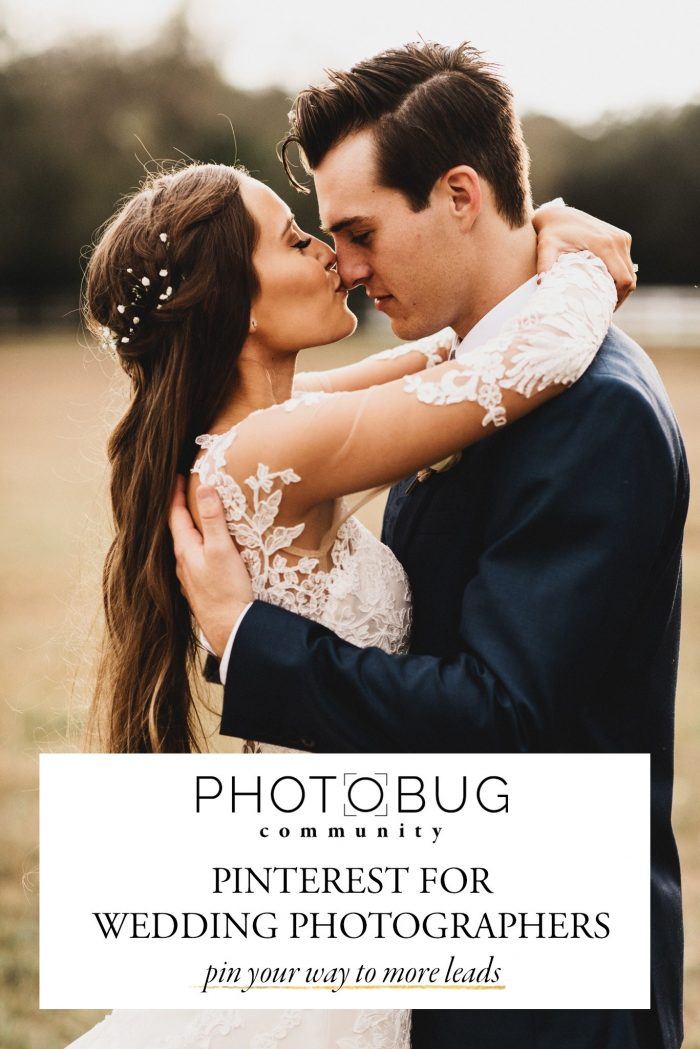 Photo by Noelle Johnson
Pinterest has definitely been the butt of many jokes in the wedding industry, but we're here to let you all in on a little secret: you wouldn't be joking about Pinterest if you knew just how many people plan their weddings on this seriously impressive platform.
40 million couples are actively planning their weddings on Pinterest. So, what's the disconnect? Why aren't wedding photographers using Pinterest to market their services?
The same techniques that work for other social platforms don't work on Pinterest. 
Over the past four years, we've identified exactly what makes Pinterest tick, and now we're sharing these easy, actionable steps in our new e-course: Pinterest for Wedding Photographers.
In this course, you'll receive:
Over 15 video lessons
Helpful quizzes to gauge your understanding throughout the course
Course resources (like collage templates and discounts on tools such as Tailwind)
Inclusion in our Pinterest for Wedding Photographers community
Easy, actionable steps so that you can walk away feeling confident and ready to tackle all things Pinterest
This month, we're giving one lucky Photobug reader a free spot to Pinterest for Wedding Photographers!
Enter below!
Official Rules
– You must be 13 years of age or older to enter
– You must enter prior to the giveaway close date on May 9th, 2018, at 11:59 PM Central Time
– Winner will be notified via email on May 10th, 2018
– Winner will receive 1 free spot to Pinterest for Wedding Photographers (retail value of $199.00)
– By entering, you agree to be contacted via email by Photobug Community
– By entering, you agree to the Official Rules and the Junebug Weddings Terms and Conditions