We're always on the lookout for savvy wedding photography products, which is why we're introducing you to Code & Hustle today! Founded by wedding photographers Sean McGrath and David MacVicar, Code & Hustle was created with one goal in mind: to spend less time at the computer. We sat down with Sean to learn a little bit more about the different products Code & Hustle has to offer photographers, as well as some tips and advice on how to get the most out of your "screen time." Pssst! Make sure you scroll down to the bottom of this post for a special promo courtesy of Code + Hustle… you don't want to miss out!
Can you describe the benefits of your different products and why photographers should consider purchasing workflow products in general.
Code & Hustle's primary goal is to help photographers save time in front of the computer. So much of the photography industry is "screen-based" these days and we really want to help minimize as much screen time as possible, all while providing photographers the ability to produce higher quality products and services. So, in short, spend less time at the computer, provide higher quality products and services.
We have two main products, Storyboard and Batch+. Storyboard makes preparing layouts for your blog images super fast, lets you craft stronger blog posts, and adds some next level SEO features to help your business thrive online. Batch+ is Photoshop batching on steroids. It's an automation powerhouse that we use all throughout our workflows.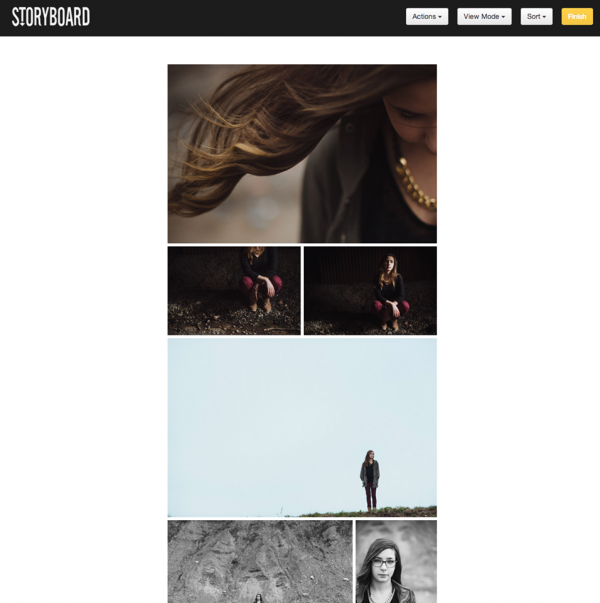 How did Code & Hustle get started? What did you do before Code & Hustle?
Code & Hustle started with our Storyboard script for Photoshop. Some of David's & my favorite photographers at the time were doing these awesome blog layouts with vertical images side-by-side, and the only way to do that at the time was by hand in Photoshop, which took forever. So one day, I figured out the math to do it automatically and I wrote my first Photoshop script that combined any number of images into a fixed width. After showing it to David, he was impressed and convinced that this is something that other photographers would benefit from. So Storyboard was born. It wasn't until later when we created Batch+ that we adopted the Code & Hustle name.
Are your products built exclusively for wedding photographers?
Our workflow tools can be used by any photographer; however we are both wedding photographers and these tools were definitely influenced by that industry's workflow needs. But any photographer looking to save time and/or provide a higher quality product would benefit from our software.
As a wedding photographer yourself, what results have you seen from streamlining your editing process?
Results have been excellent on a few different fronts; not only has my online brand taken on a more cohesive and curated appearance, I have significantly more time to invest in other areas of my life/business. Using Storyboard to streamline my blogging workflow, for example, has led to a much more polished presentation on my website for clients and potential clients to view.
I know wedding photographers don't have much time to devote to their websites, do you offer any website review/audit services?
We do offer website reviews and audits to help identify and fix issues that we see. I can't count the number of times I've seen beautiful photos on a photographer's website, that are showing blurry because their site is configured poorly.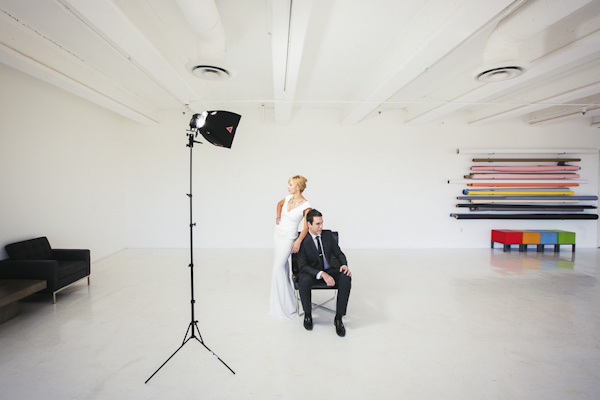 Photo by Callaway Gable
What is the biggest miss you are seeing today on wedding photographer websites?
Believe it or not, there are some people that are still using Flash for their website. This is the absolute worst thing you can do IMO. It's bad for Google and SEO, slow to load, and doesn't work on mobile phones and tablets.
Not having a mobile optimized website is another big problem I see a lot of. Google has recently announced that it will start giving preference to sites that offer a proper mobile experience, so this is going to make a big difference if you are in trying to compete in search engine rankings.
A less common problem I see is photographers who aren't uploading photos to their blog at the right size. Either too small or too large. Uploading images that are too small (even by 1 pixel) will sometimes cause photos to look blurry. Uploading images that are too large can slow down your website and impact how long people hang around for.
Lastly, there are some photographers that do these insane blog layouts with tons of images mashed into collages. At Code & Hustle we are very against these types of layouts and really encourage our users to keep things simple. Making things too busy looks unprofessional and degrades the emphasis on all photographs involved.
What led to the creation of the Facebook Photo Optimizer?
It's no secret that Facebook is absolutely HUGE and important to a lot of photographer brands. The Facebook Photo Optimizer (FPO) came out of a necessity to prepare your images for Facebook so they look their absolute best on that platform. Since Facebook can be seen as your virtual 'storefront', it was imperative to have your uploaded images look as best as possible. Releasing FPO as a free script for photographers' has not only helped speed up this part of a photographer's workflow, it has driven new users to our site who can then be introduced to the other time saving products we have.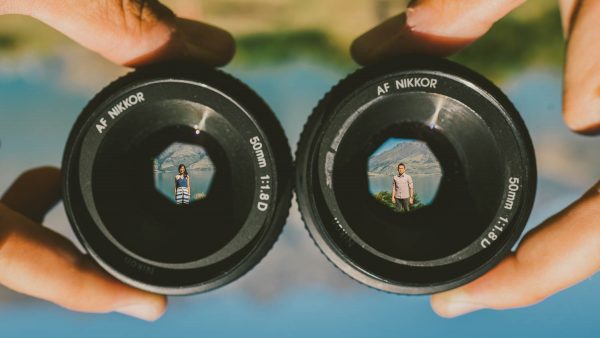 Photo by WE DO Photography & Design
Can you elaborate a little more on "screen time" and how much time photographers should spend in front of the screen?
Screen time is just the amount of time being spent in front of your machine to take care of the tasks required to run your business. Because we all have various levels of work, different numbers of clients and way too many more variables to list, its impossible to suggest how much time a photographer should spend in front of their screen. I believe in working fast and smart; so ultimately you spend the least amount of time required to do a great job – anymore than this is time wasted.
How can photographers enhance their blog layout?
The most important thing is to keep it simple and only show your most essential images. Just because you can show as many images possible on your blog posts doesn't mean you should.
You can really enhance your blog layouts by only showing your best work and keeping the actual layouts as clean and simple as possible. Don't go crazy creating "storyboards" with a large number of images. Solid single images interspersed with occasional diptychs and triptychs will keep the focus on the images.
Overloading your blog with too many images will just detract from the overall viewing experience and lessen the impact of the photos you have chosen to present. The more images you add to a storyboard, the smaller they get, and if you are ok with them being shown very small, maybe they aren't essential to the blog post in the first place.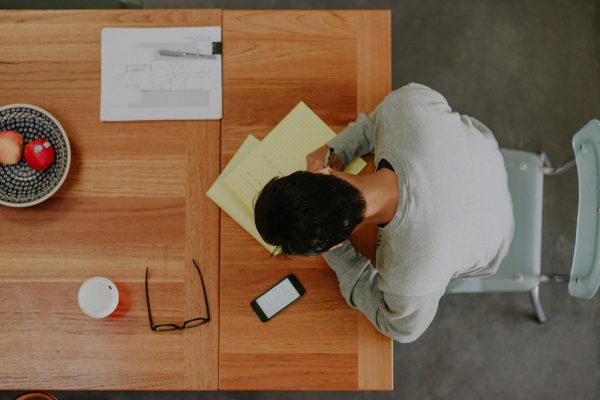 Photo by Helena and Laurent Photography
What do you think is next in terms of new technology for wedding photographers?
In terms of software, I think there will be large move towards cloud-based products and services. So much of a photographer's business these days is done online, so it only makes sense. We've had an eye on this for a while, and let's just say the next big thing you'll see from us will be something that the industry is in need of.
Love what you've heard so far? Luckily, we've got a sweet promotion to share with you! Photobug readers can take advantage of a 25% discount off Code & Hustle products when using the promo code: photobug. So, why wait? This promotion ends on August 4 2015, so hurry up and stop wasting time not doing what you love! Thanks so much to Sean and the rest of the Code & Hustle team! To stay up-to-date on all things Code & Hustle, including new products and discounts, be sure to follow them on Facebook!