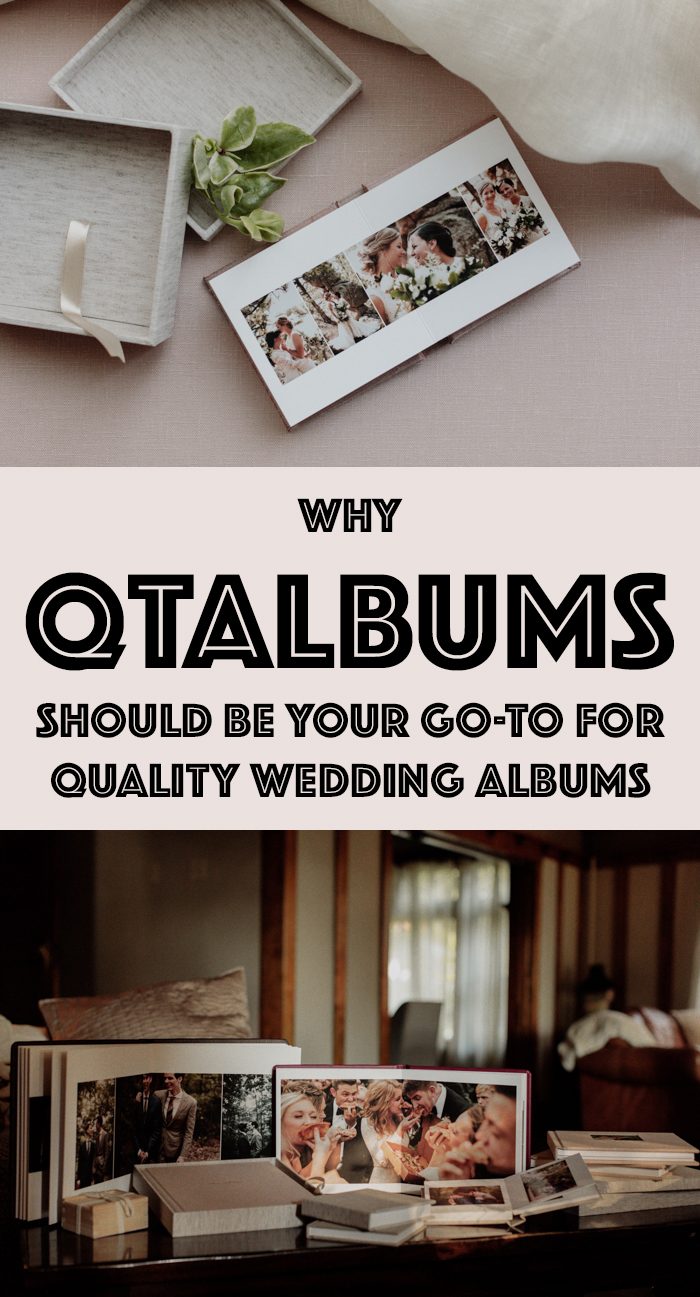 all photos by Wyn Wiley
If you've ever heard of QtAlbums, then you know the name is synonymous with words like "quality," "bespoke," and "heirloom." As a wedding photographer, you create the highest quality images for your clients every time, and you deserve to provide your clients with wedding albums that meet the same standard. After learning about QtAlbums from inside out – from the impeccable album covers to the carefully selected paper to the meticulous printing process – we're confident that QtAlbums should be every wedding photographer's go-to for quality wedding albums.
QtAlbums' products run the gamut to help you best meet your clients' needs, so let's do a little rundown of their seriously awesome current offerings. Be sure to scroll to the bottom where you can take advantage of a very special limited-time giveaway to check out the quality with your own two hands!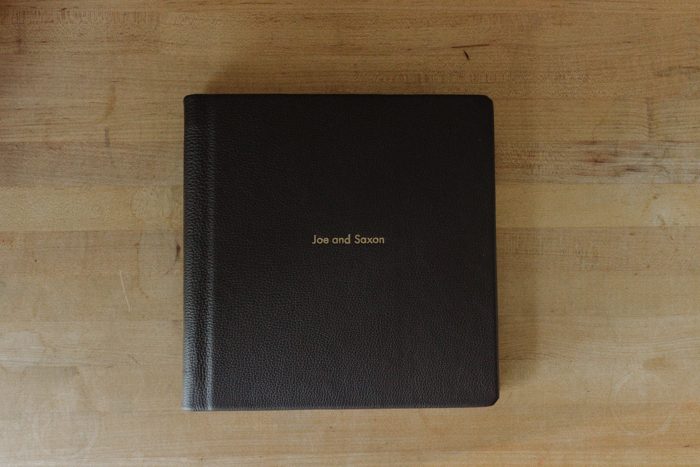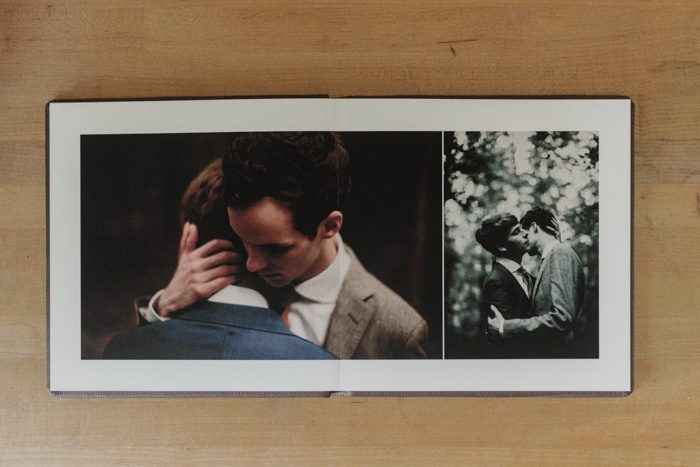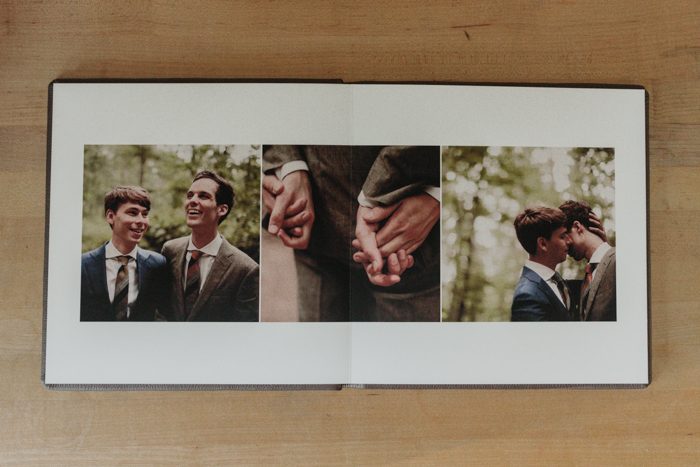 AriaBook – A photographic lay-flat album
Papers: Fuji Lustre or Silk (Check out a paper comparison here)
Available sizes: 6×6″-12×18″
AriaBook Versions: Slim, Standard, Plus
Spread range: 10-100 (20-200 pages)
Presentation Box: Optional in Slim or Standard and Included in Plus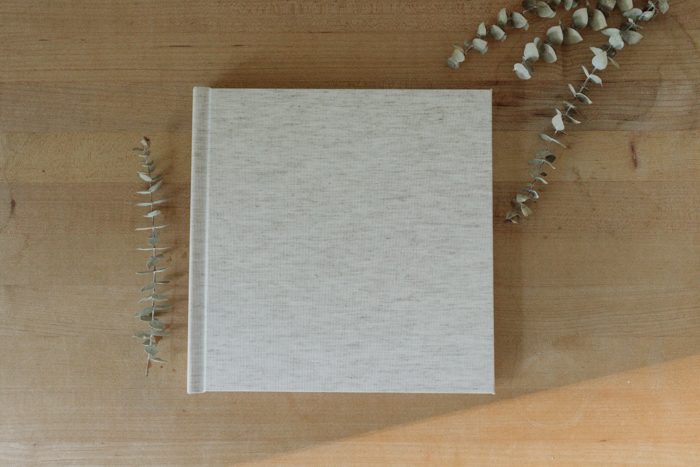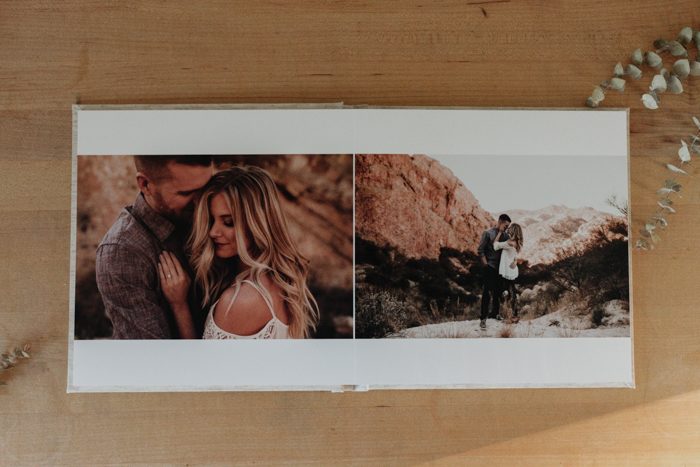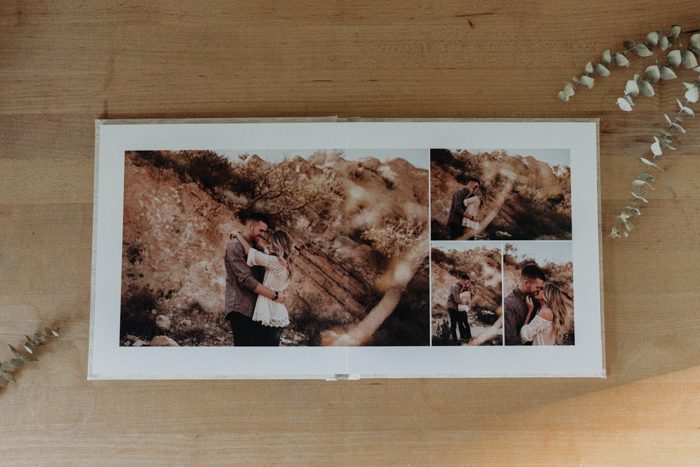 Papers: Matte Paper, Matte Cotton Rag, Hahnemühle Baryta (Check out a paper comparison here)
Available sizes: 4×4″-16×16″
Page types: Thin, Standard, Thick
Spread range: 15-40 (30-80 pages)
Presentation Box: Included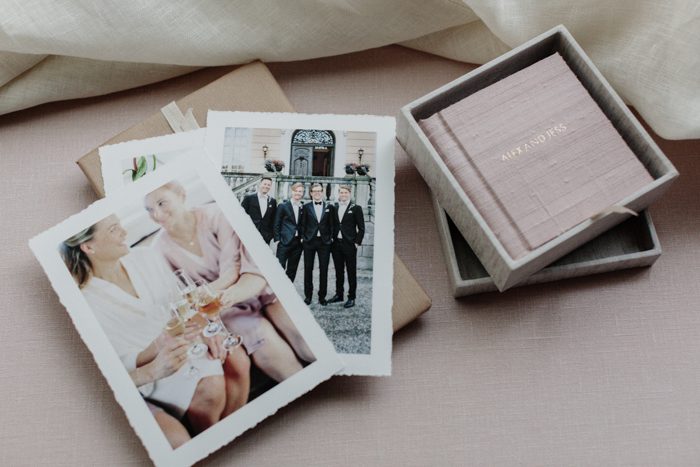 Premium Prints: Printed on Matte Cotton Rag (310gsm) or Hahnemühle© Baryta Paper (320gsm).  These are single weight prints best for smaller sizes up to 6×9″
Signature Prints: Designed to display your very best work – images that are worth signing. They are thicker versions of premium prints reaching up to 1000gsm / 600lb text weight. Every stack of signature prints has a set of translucent paper sheets between the prints and arrives with cotton gloves
Matted Signature Prints: Thicker version of Signature Prints with aperture mat mounts
Deckled Edge Prints: Deckled edge prints feature a feathered edge and slightly textured surface due to being printed on archival, matte cotton rag paper which will last for decades. Order a free sample of 3 deckled edge prints using your own images and experience them first hand!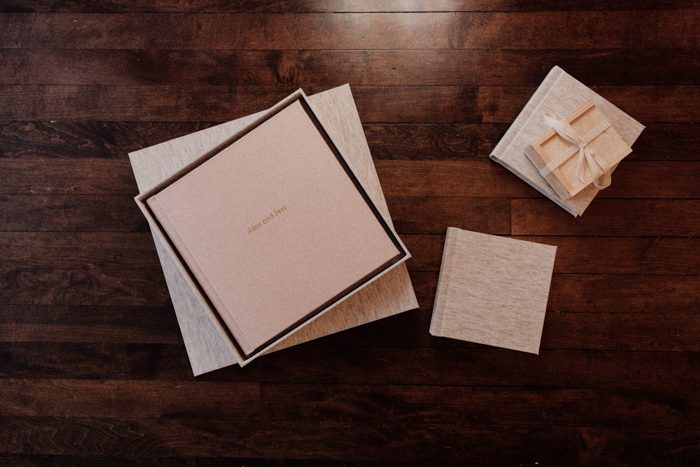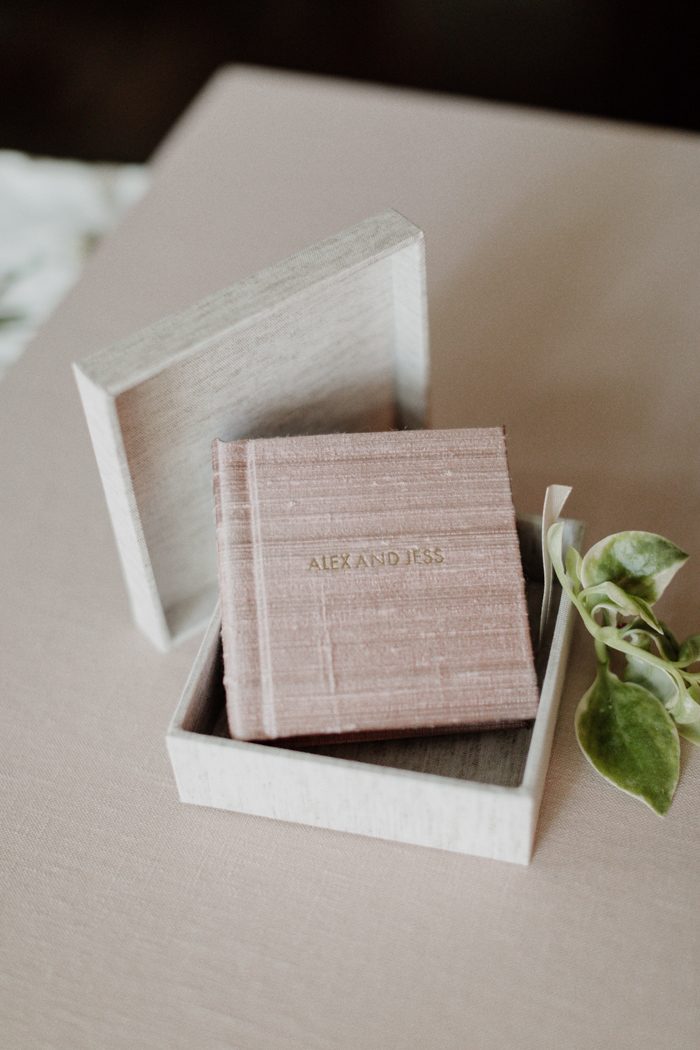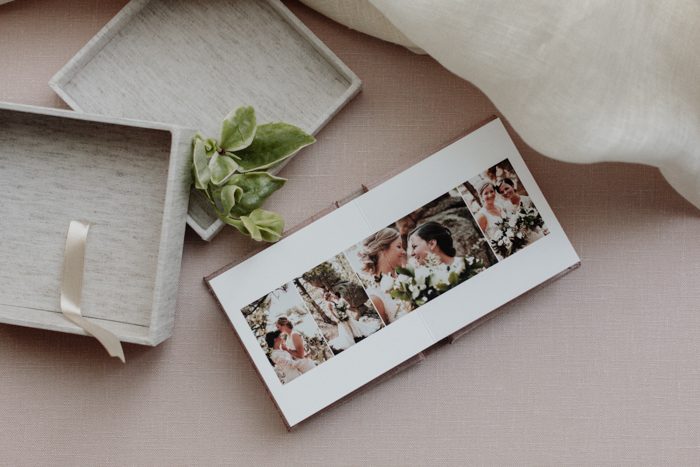 Lid Boxes:

A classic box design with a separate bottom and a lid which fit each other perfectly. Boxes are available for prints, albums or USB drives
The attached fawn-coloured ribbon assists in lifting the contents of the box
Custom sizes, options, and personalizations are available

Clamshell Boxes:

A traditional single-piece box design. The wing wraps around the main compartment and holds the contents safely with discrete magnets
The clamshell box is available in a single compartment or dual compartment design
The attached fawn-colored ribbon assists in lifting the contents of the box
Custom sizes, options, and personalizations are available

Wooden Boxes:

Beautiful, hand-crafted wooden boxes available with or without a USB compartment
Wooden boxes close with a slide-in lid that can be personalized with laser etching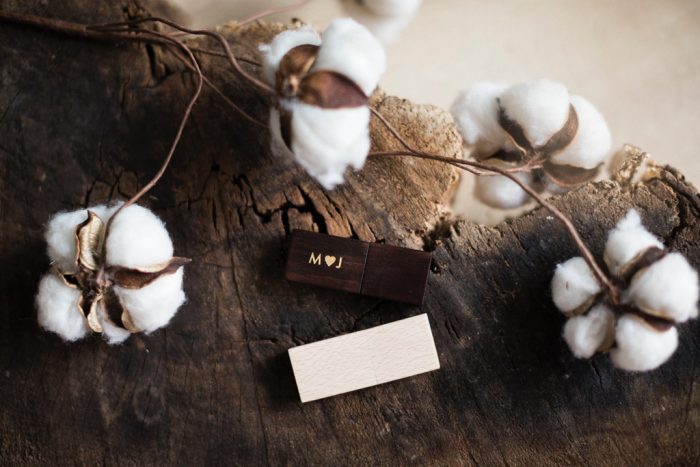 photo by Ula Koska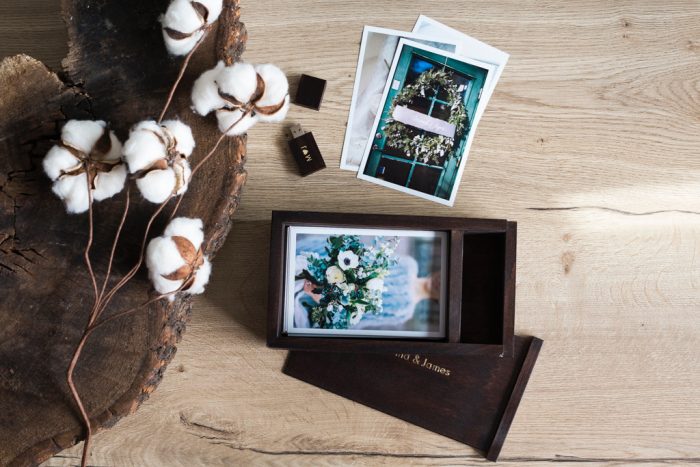 photo by Ula Koska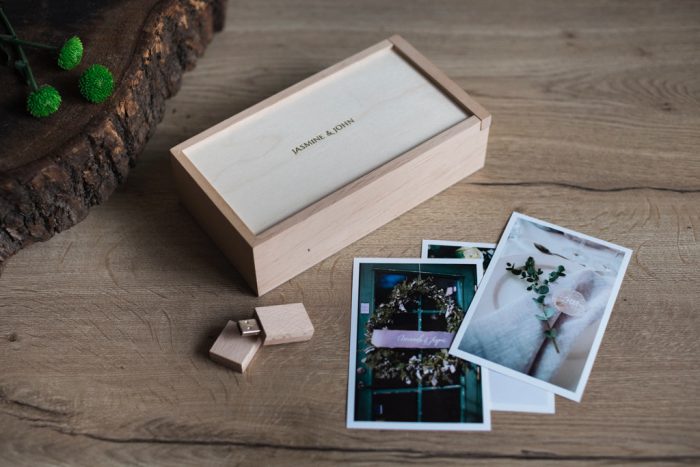 photo by Ula Koska
All Drives are handmade in Europe using natural bamboo wood
Made with genuine high-end memory components that come with a lifetime warranty
Drives are not branded in any way giving you all the possible space for your logo/text in a form of laser etching if 10+ drives are ordered
This brand new service from QtAlbums makes the album process more seamless and less time-consuming than ever without sacrificing quality or presentation! printbox.direct by QTAlbums is an all-in-one solution for image delivery that begins with a simple upload and ends with a beautiful, perfectly presented box of photographs and/or keepsake USB. All you need to do is provide QtAlbums with the complete set of wedding images and they will do the rest! Print. Package. Deliver. Done.
Get a $15 discount off your order using "Junebug" as the voucher name on checkout. This offer is valid until September 20, 2018.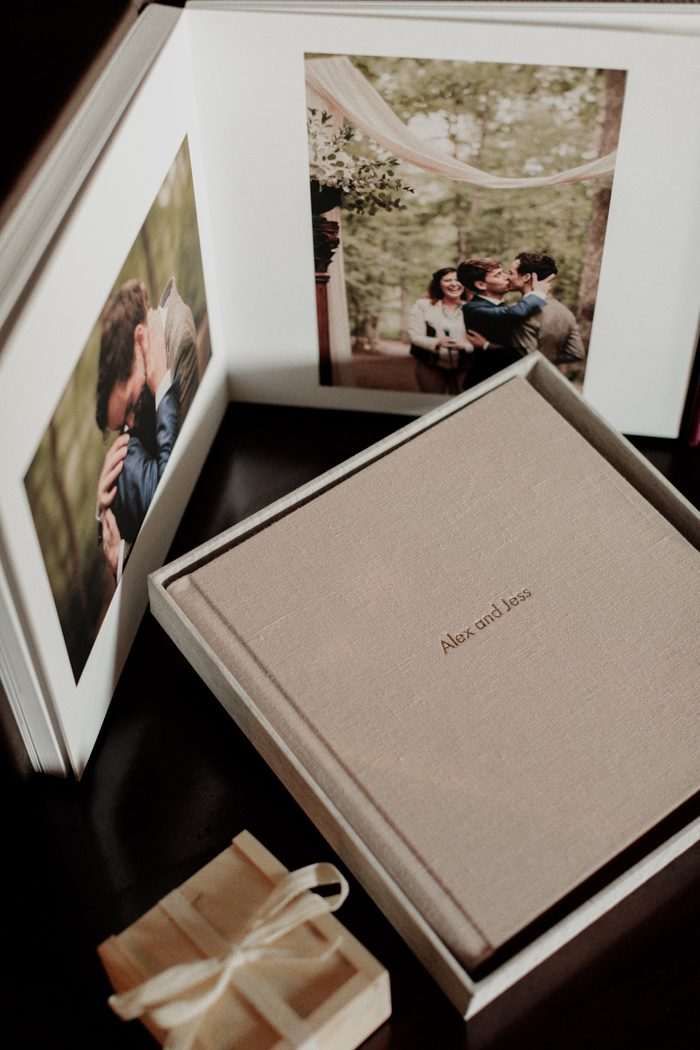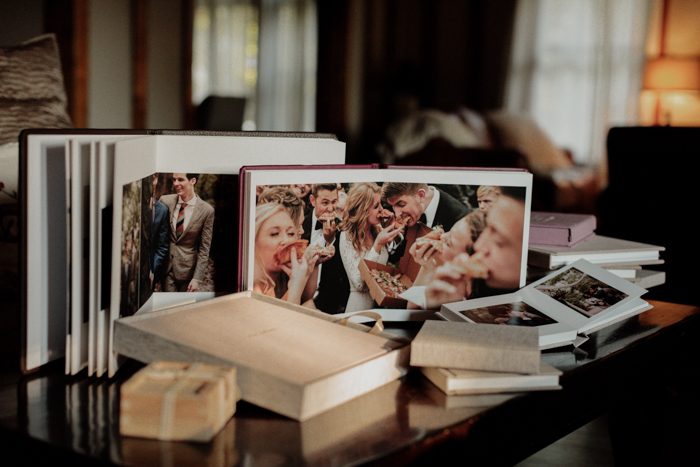 In addition to this array of products your clients will love, the QtAlbums team gives each order such incredible attention to detail. From impressive cover fabrics that you and your clients will most definitely obsess over to a level of customer service that proceeds them, QtAlbums never makes you feel like just another order in their queue.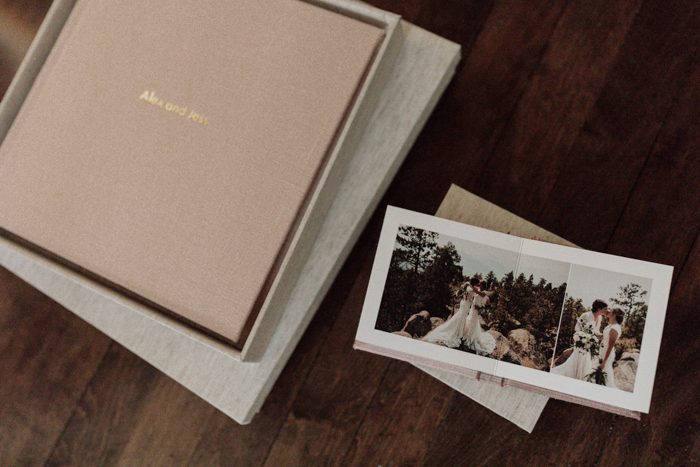 A Giveaway + A Discount
Because QtAlbums wants you to have firsthand experience with the quality of their product, they are giving you a chance to receive a set of test prints with your own images! The prints and postage are free of charge in USA and in EU. Offer only for professional photographers. This offer is good through September 10, 2018.
Additionally, Photobug Community readers can use code WELOVEJB for a 15% discount for your next commercial order (non-sample order). This discount is valid until September 20th, 2018. Discounts cannot be combined.
This post is sponsored by QtAlbums. Thanks for supporting brands that support Photobug Community!