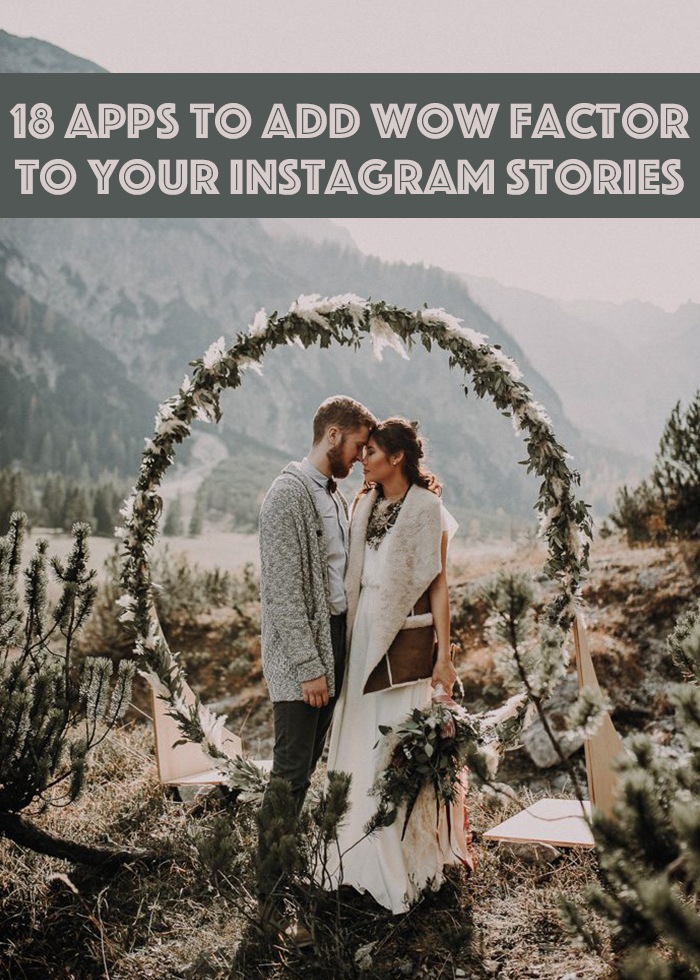 photo by Kathrin Krok Fotografie
Editing on your phone just got a whole lot easier thanks to some of our favorite photo editing apps for Instagram Stories. Your Instagram feed already stands out and sets you apart from other accounts, so why not apply that to your stories. With so many ways to edit, add text and graphics, and even create gifs, we thought we'd make a list of apps that we are absolutely loving and now you can too! Your followers can now admire your well curated feed through and through – it only takes a couple of clicks!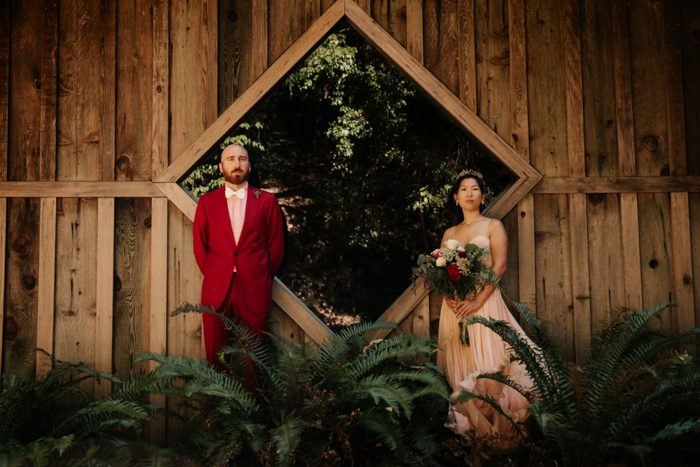 photo by Paige Nelson Photography
Photo Editing
Price: Free
This photo editing app lets you adjust the exposure, contrast, highlights, shadows, and so much more with 15 of their available tools!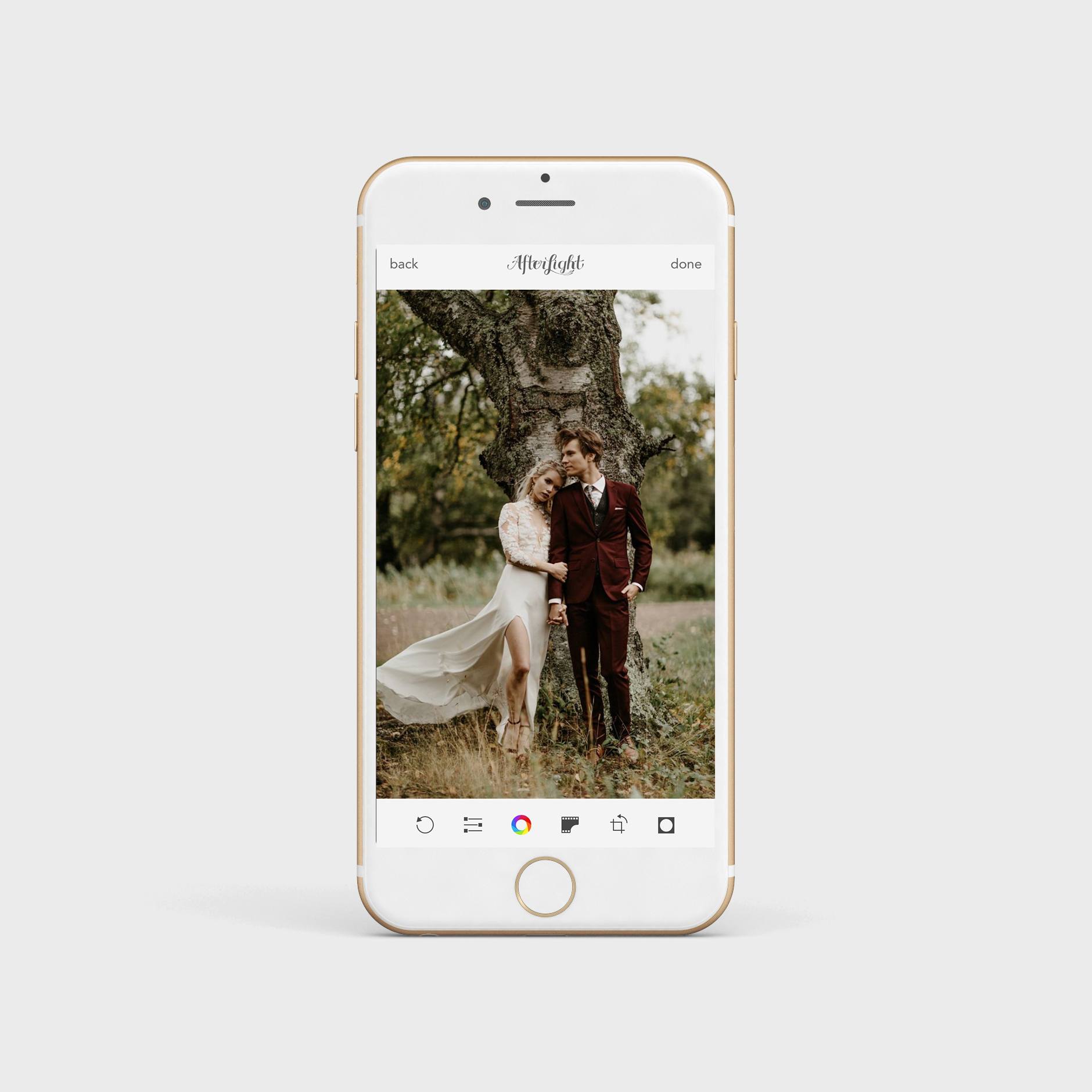 all phone mockups created by Qeaql-studio
all wedding photos inside phone samples by J Olson Weddings
Afterlight 2 (Apple)
Price: $2.99
Afterlight 2 is the new and improved version of Afterlight. With many of the same photo editing tools, Afterlight 2 has more in-depth editing options with selective color adjustments, curves, and creating your own presets to use with your future images. There is also an option to include typography and artwork.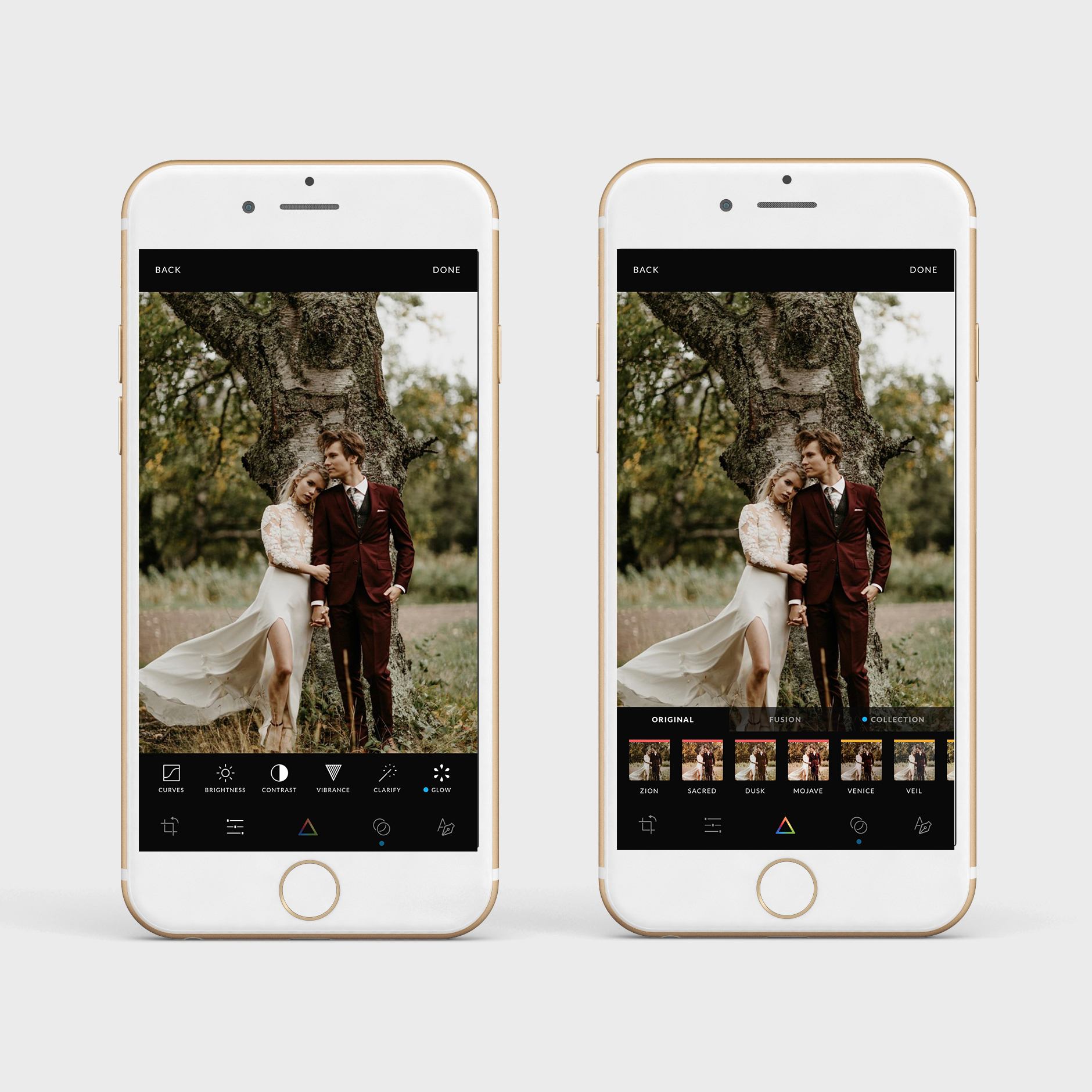 Price: Free with the option to purchase additional preset packs
VSCO provides basic editing tools as well as a variety of preset packs that give a moody and film-like feel to the photos.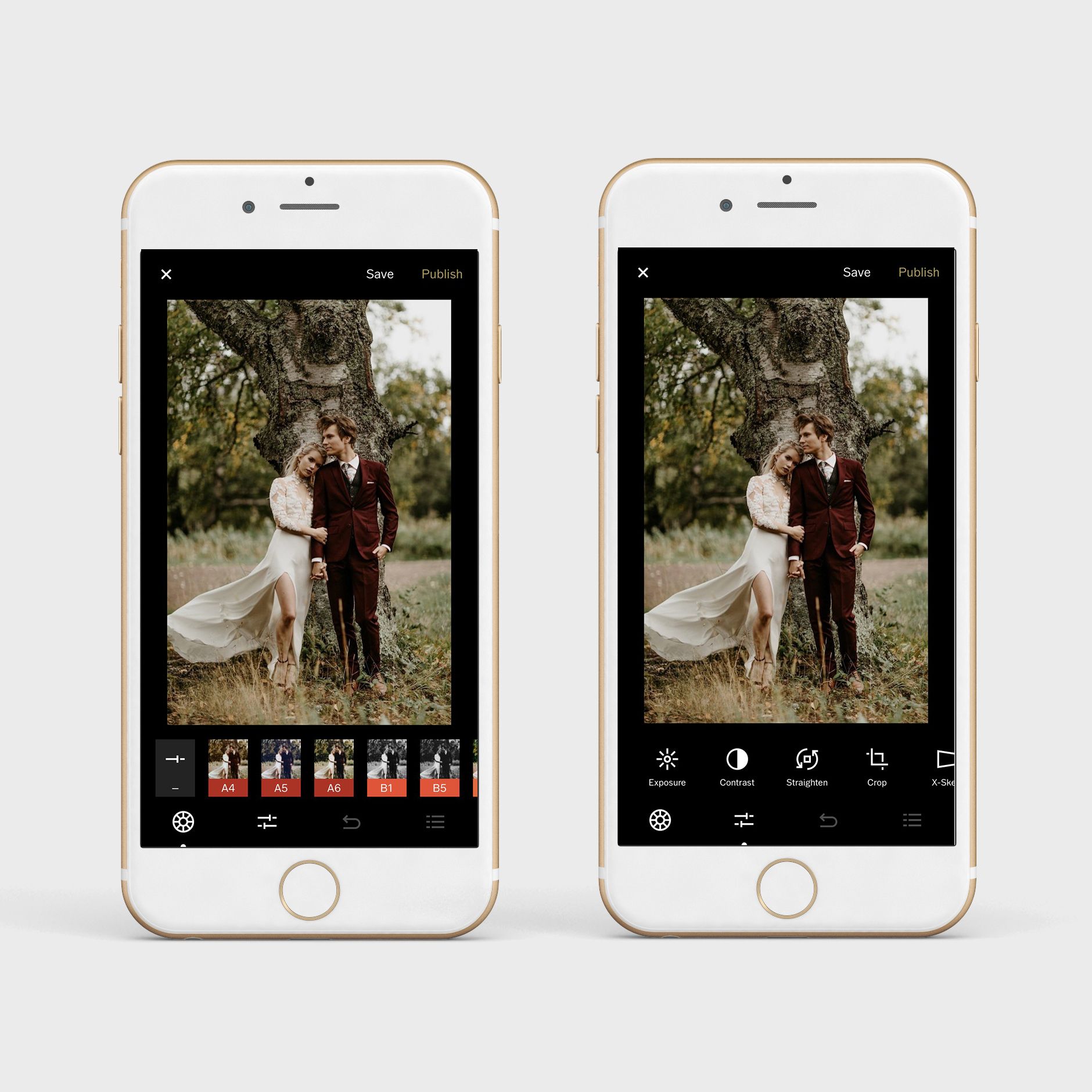 Price: Free
Snapseed provides 29 tools for you to use to enhance your images and create your own presets!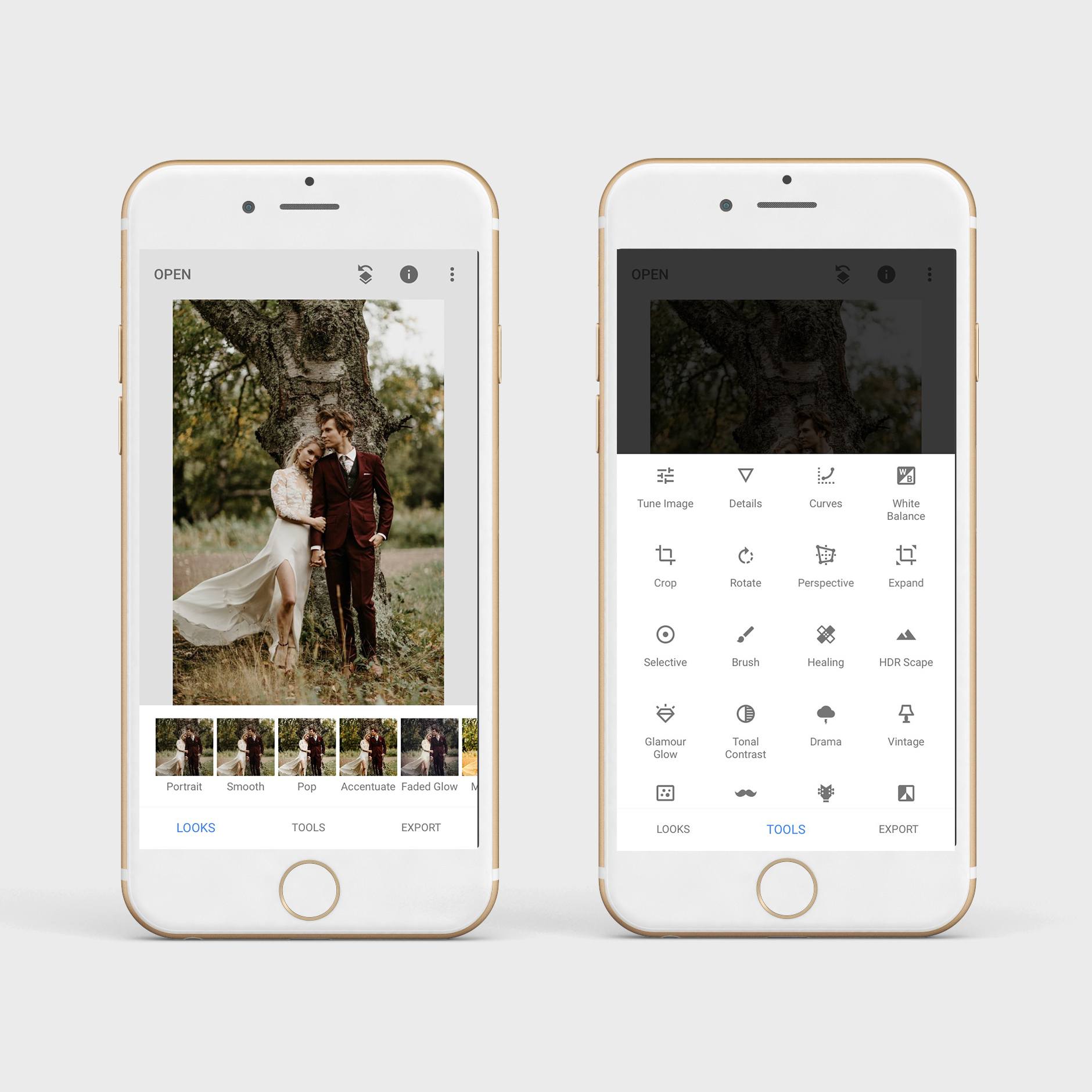 Price: Free with the option to purchase additional preset packs
Have an obsession for all things colorful with vintage flair? This app is for you! A Color Story also has a couple of sister apps that we will mention below.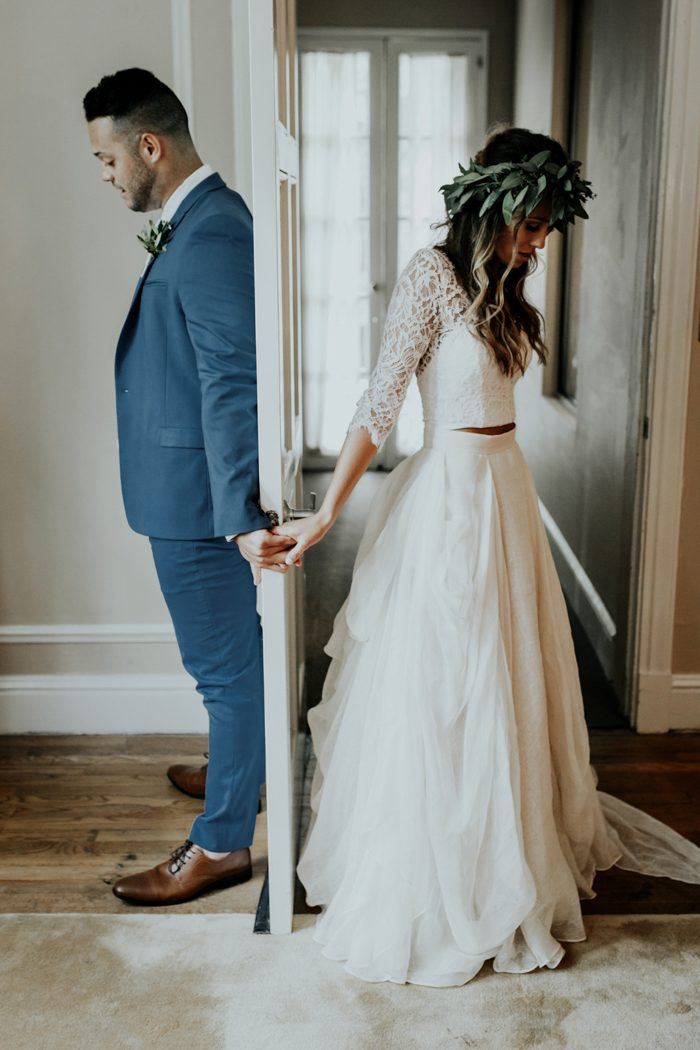 photo by Sarah Joy Photo for Melissa Prosser Photography
Fonts and Add-Ons
A Beautiful Mess (Apple)
Price: $0.99
Once you're done editing your image on A Color Story (that's right, the same people launched this app too!) you can add text, borders, and stickers to your photos using A Beautiful Mess.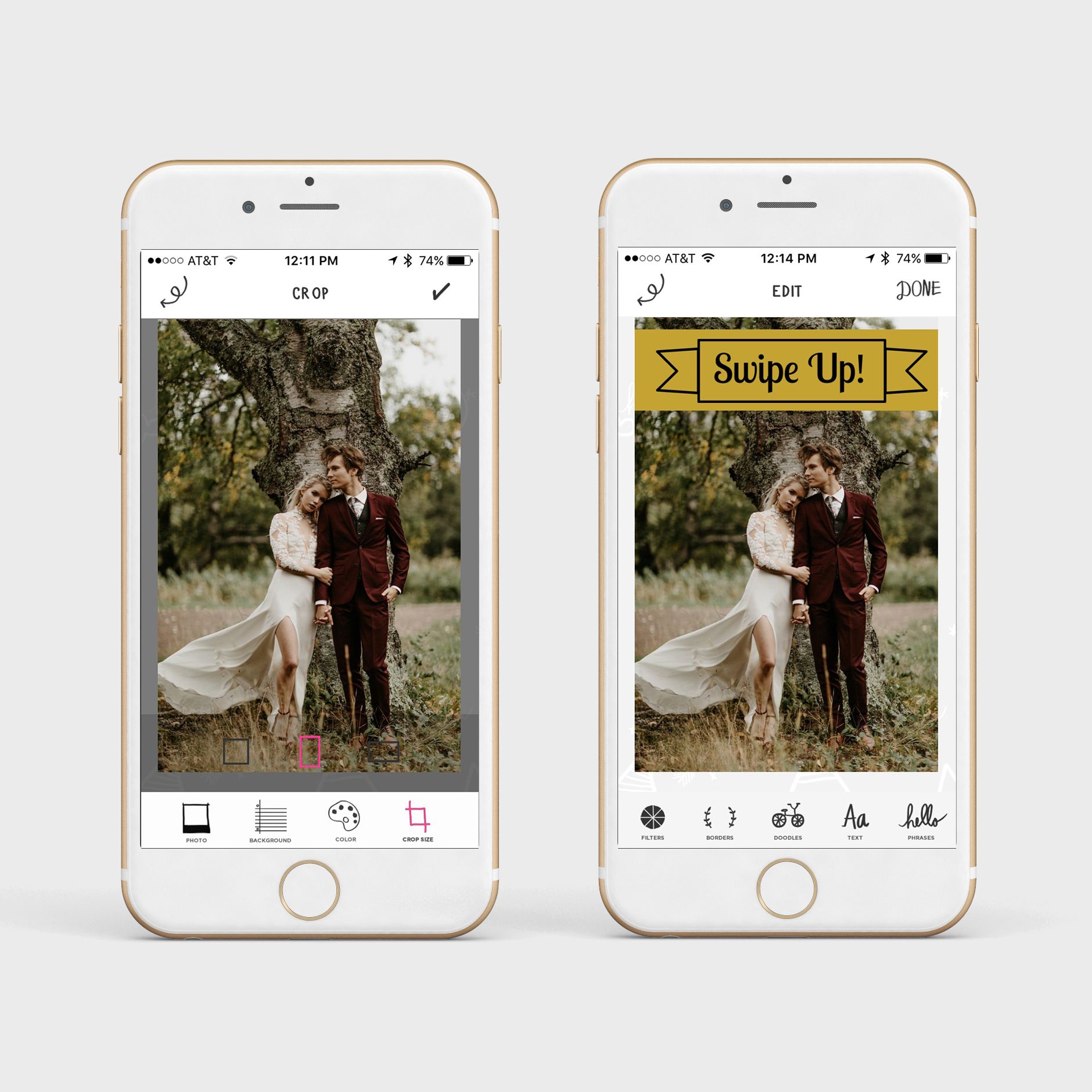 A Design Kit (Apple)
Price: $1.99
The same people who brought you A Color Story and A Beautiful Mess also have A Design Kit. Instead of using pre-made stickers mentioned above, you can draw right onto your photos using one of the many brushes on this app. A Design Kit also has many designs, fonts, stickers, and more for creating fun graphics for your Instagram stories!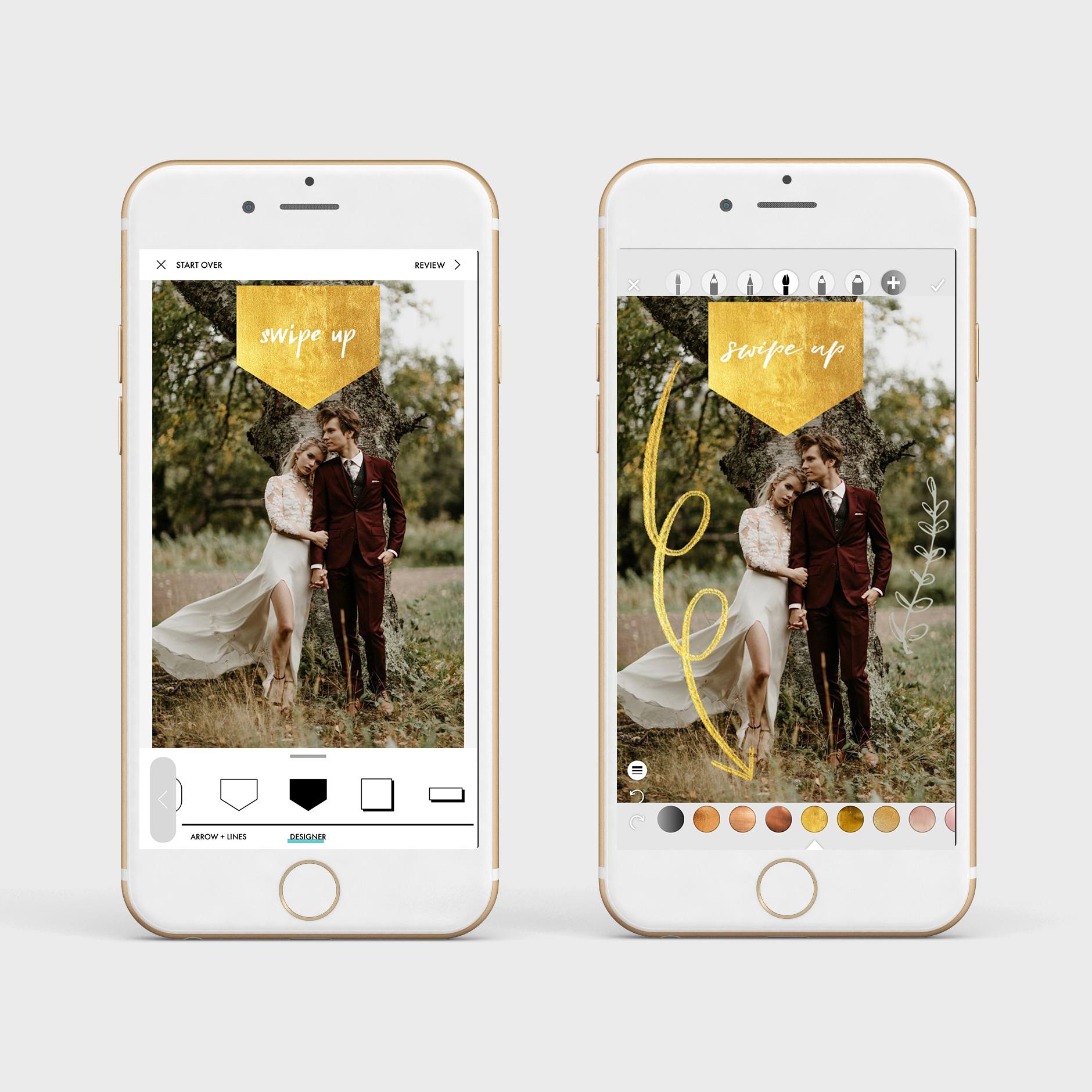 Price: $4.99/$3.99
Creating graphics just got a whole lot easier thanks to Word Swag. Choose one of their free designs or upload your image to their app, then add text using one of their 60 fonts and endless color choices.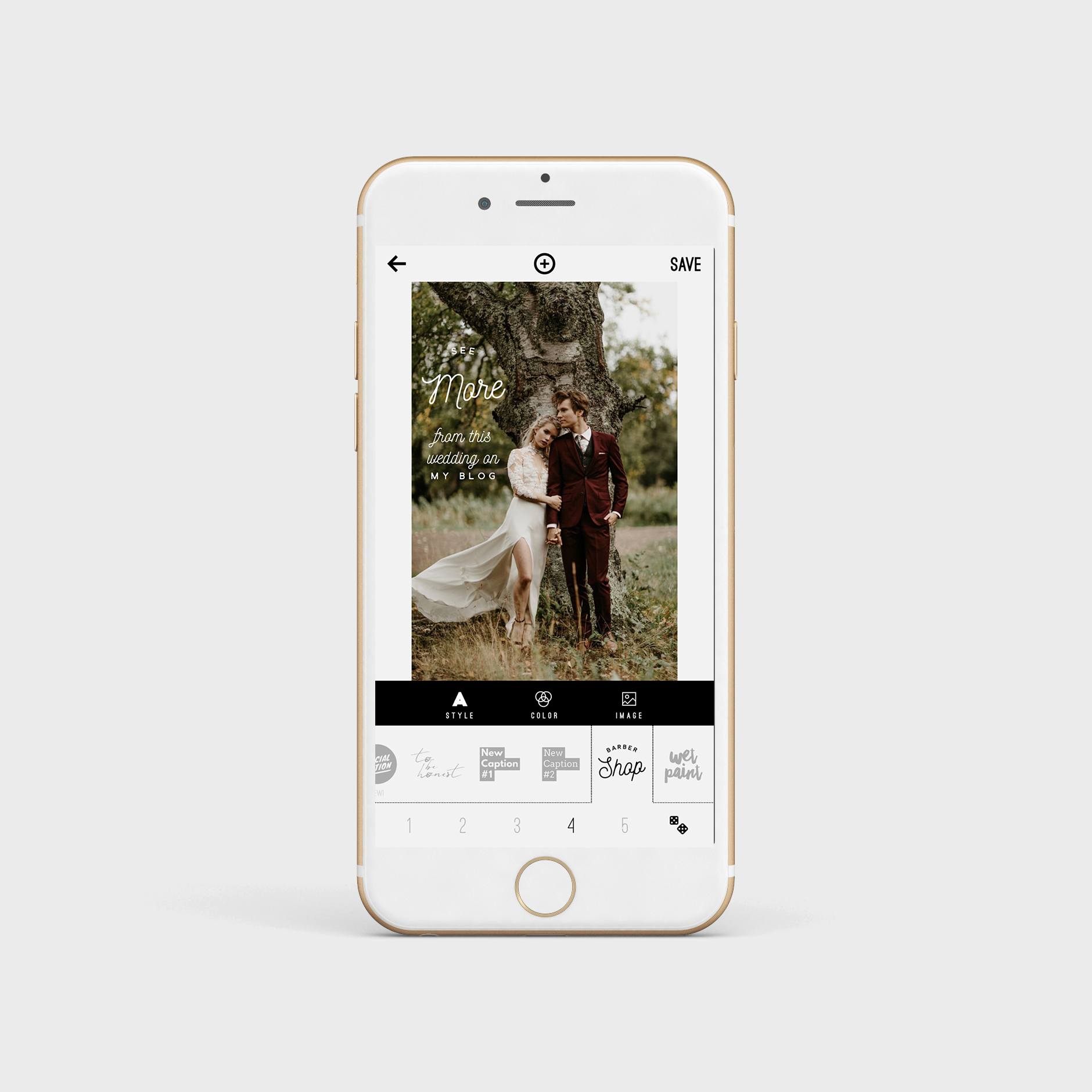 Price: Free
Add motion typography to your images and gifs using Hype Text. Their animator will give your stories a little something extra thanks to their text filters and music selection.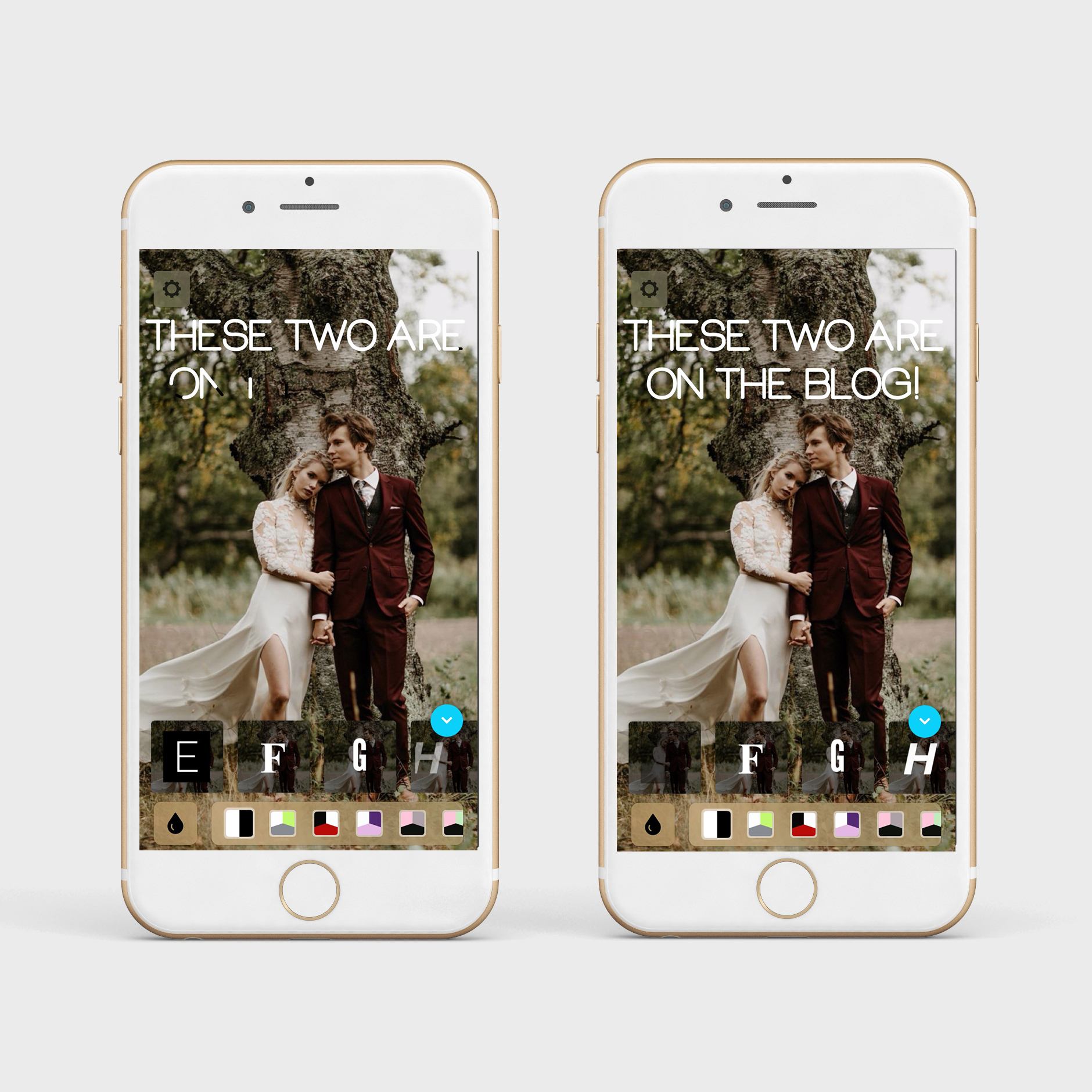 Font Candy (Apple)
Price: Free
Font Candy is a great app for Instagram Stories that lets you use multiple layers of text, design, filters, and color to your images. They even have an animation tool to use on your text of choice.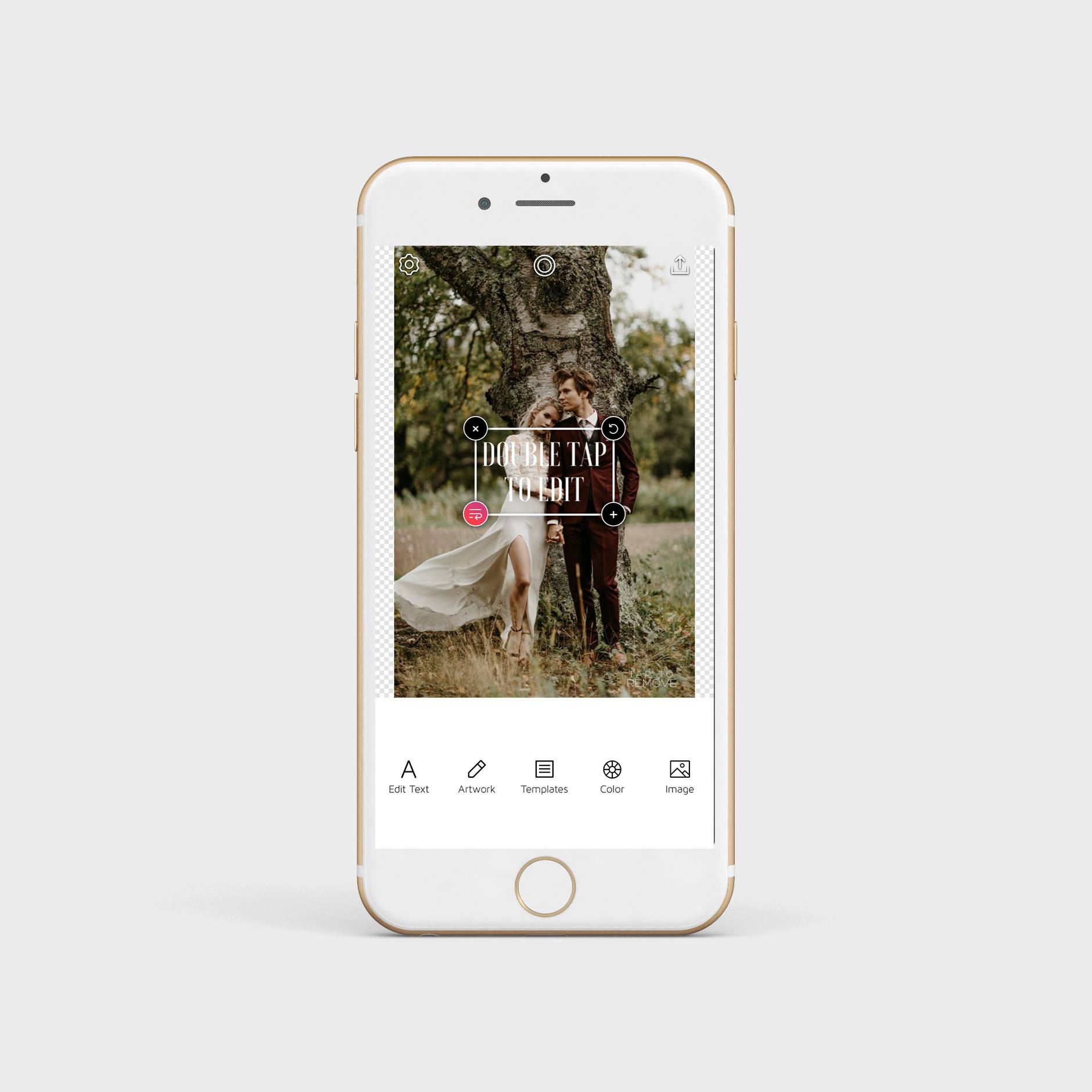 Price: Free
We use Adobe Express in our very own Instagram stories over here at Junebug and Photobug! We love how you can create photo collages, add text, choose from their endless filters, and add animation.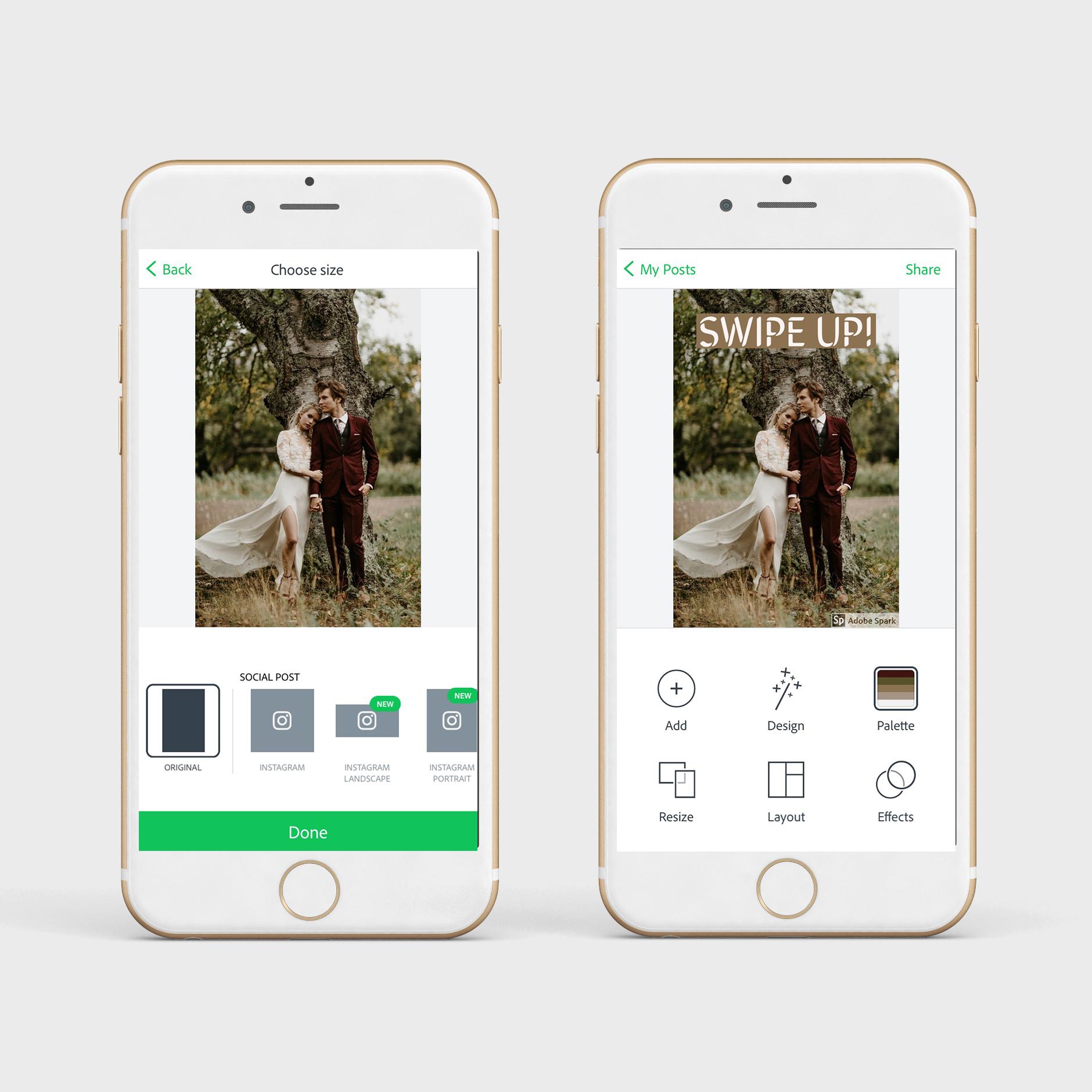 Price: Free
Easily add text and graphics to your images with Canva. The app also has a few fun features for other social media platforms – like creating snap chat geofilters.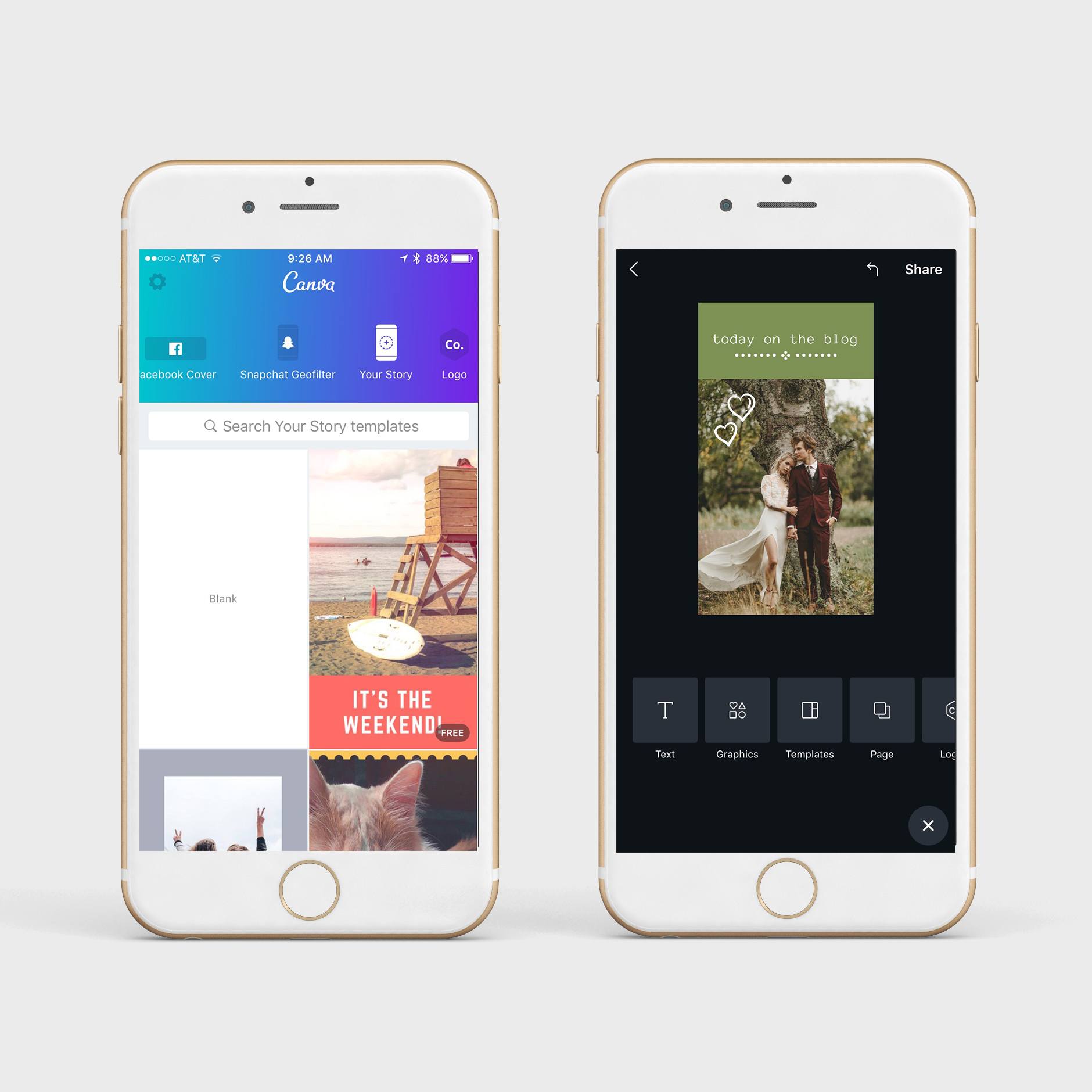 Price: Free with the option to purchase additional packs
Give your photos fun additions thanks to Over's 20,000 graphics, fonts, and filters.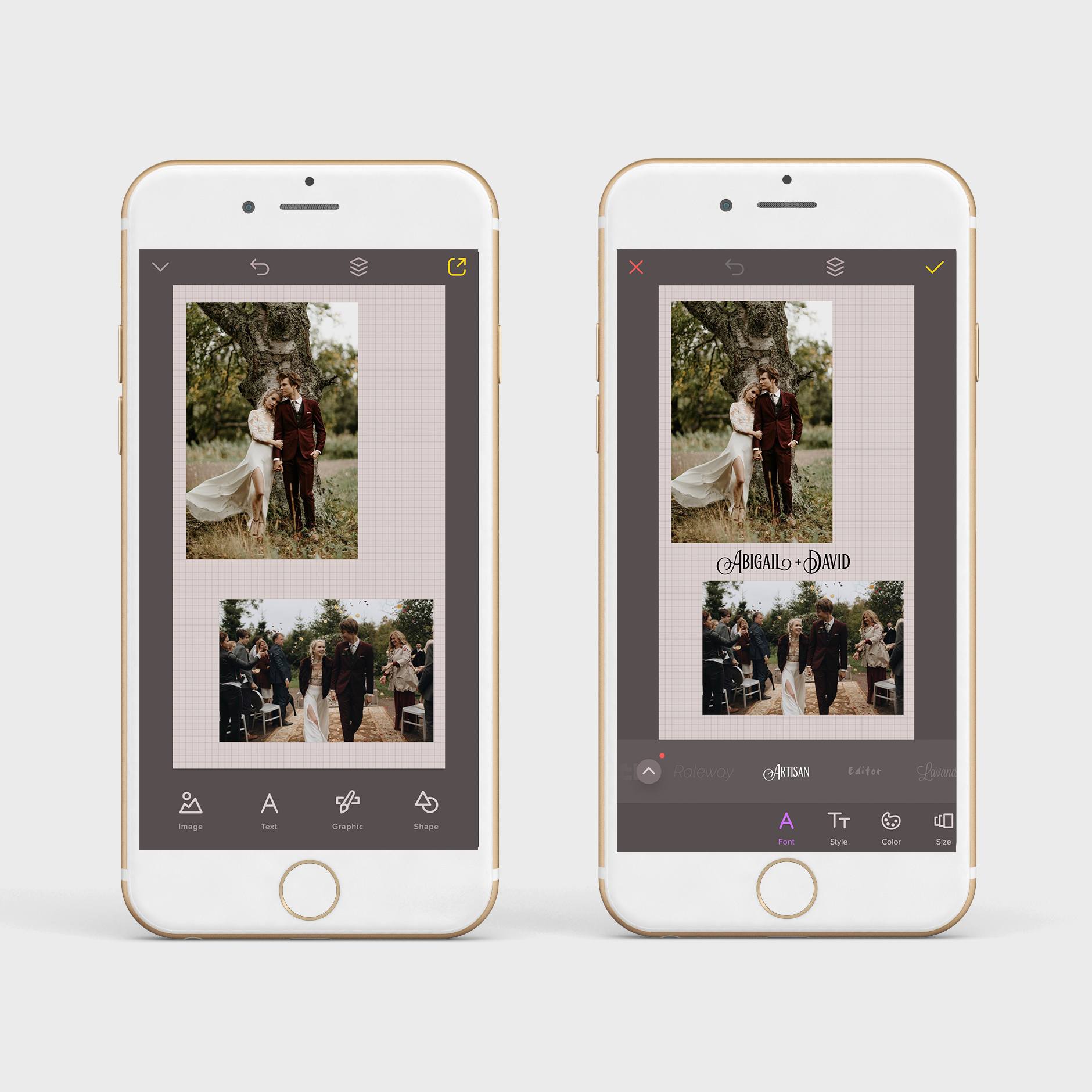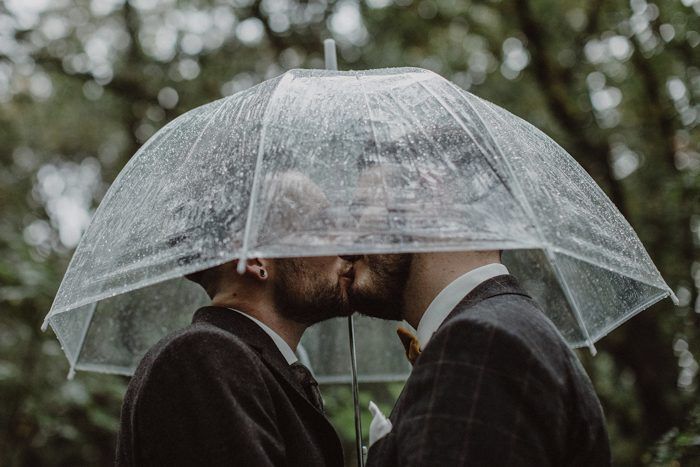 photo by Soul Season Photography
Layout Apps for Instagram Stories
Price: Free
Choose from on of Unfold's many minimalist layouts for your Instagram story photos and videos with the option to adjust font size and image reposition.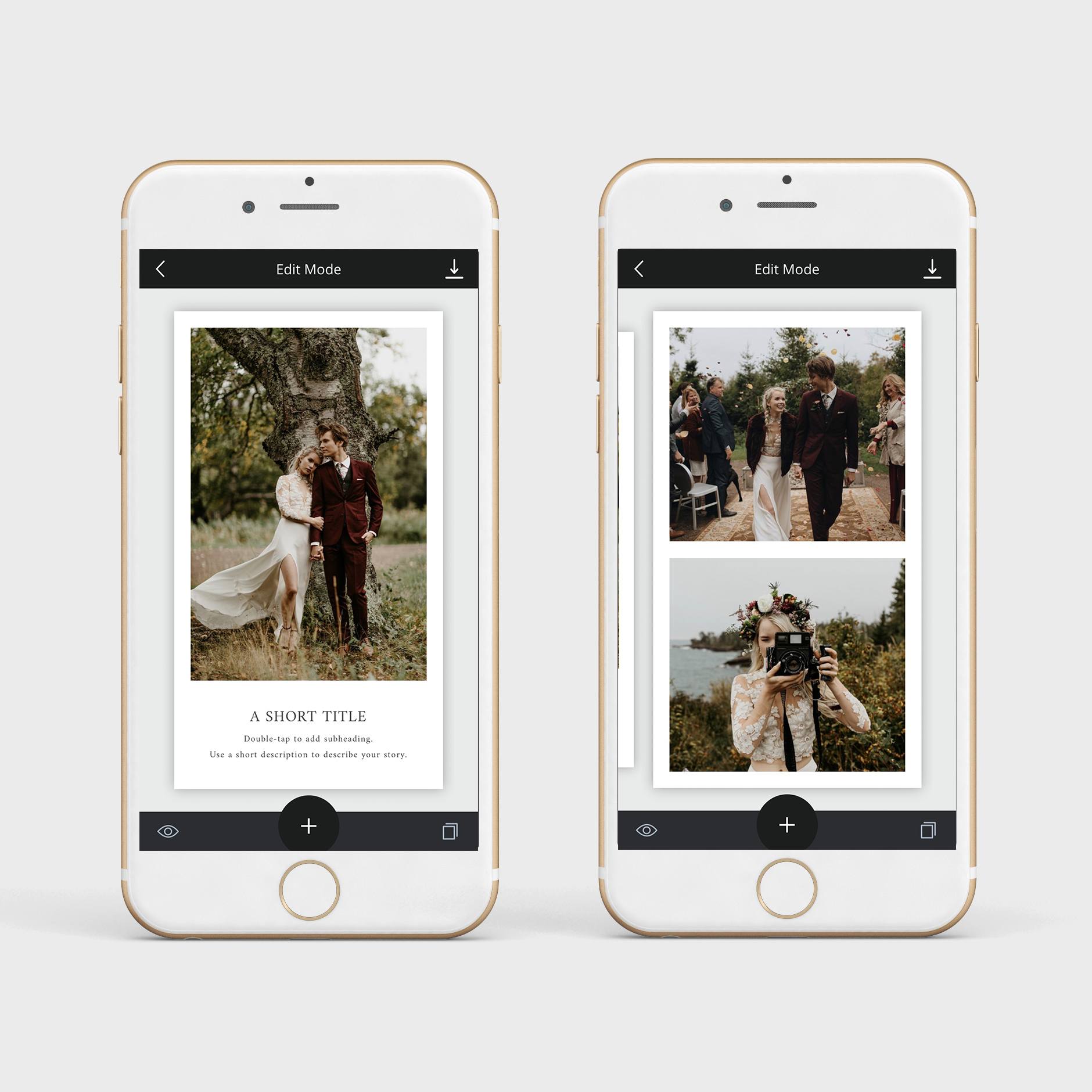 Price: Free
Convert any aspect ratio video into Instagram's vertical 9:16 vertical ratio for stories! This app is also great for adding text and stickers to images and adjusting the photo's ratio inside the canvas size.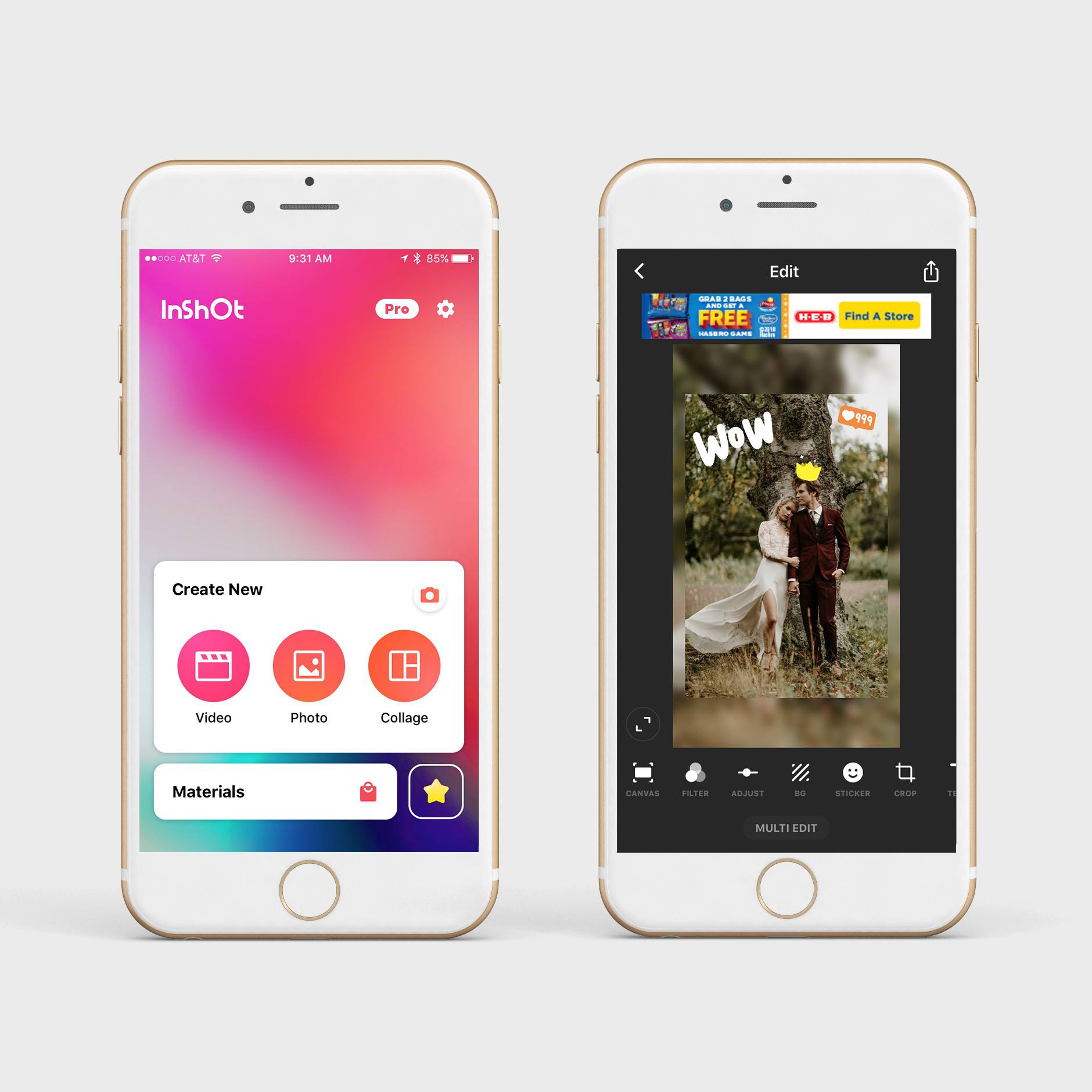 Gifs
Price: Free
Create a fun video loop up to 10 seconds long! The app takes up to 10 photos and stitches them together to make a gif that's perfect for your stories.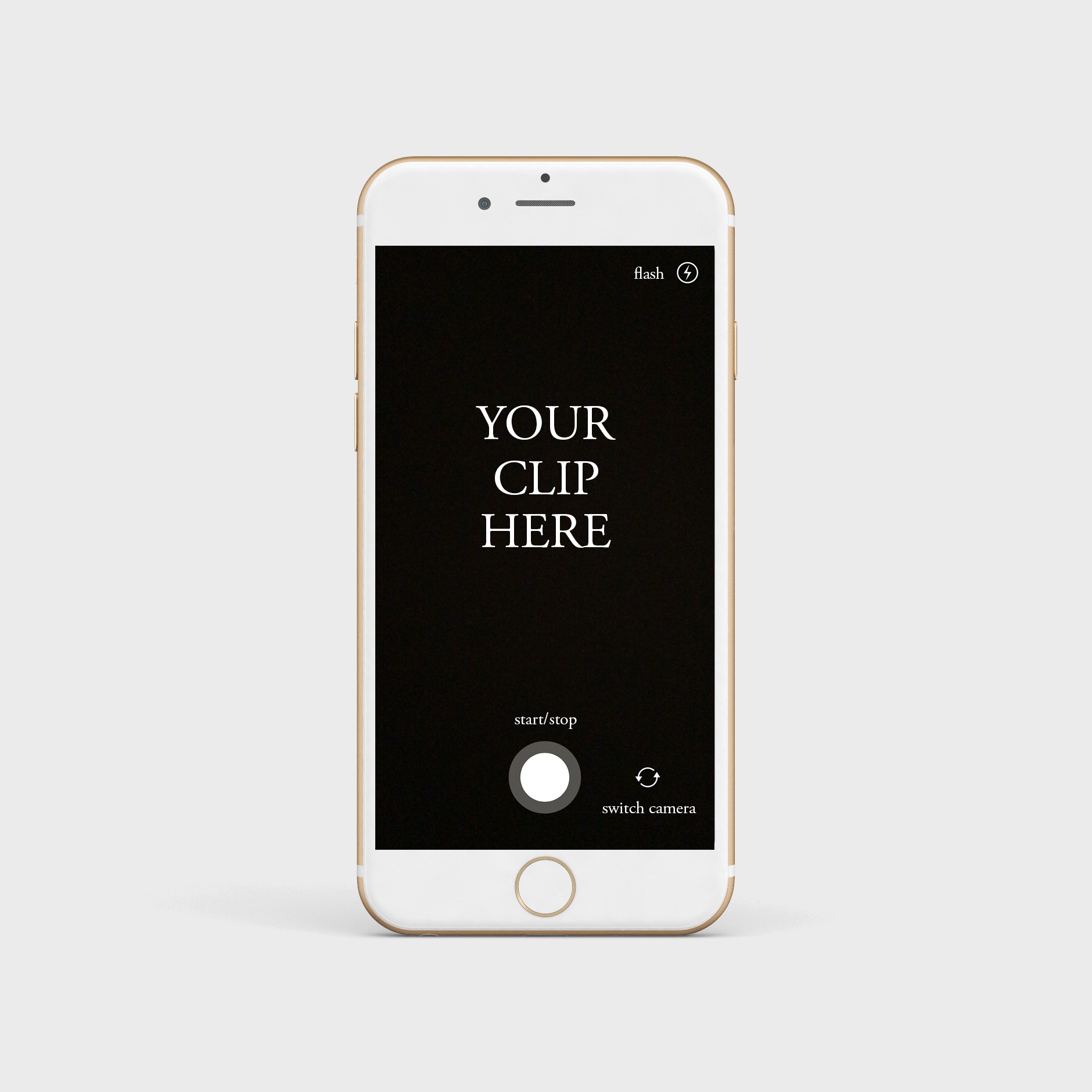 Price: Free
Turn any live photo into a gif using Lively. The app lets you upload your live photo and it renders it into a gif – so cool!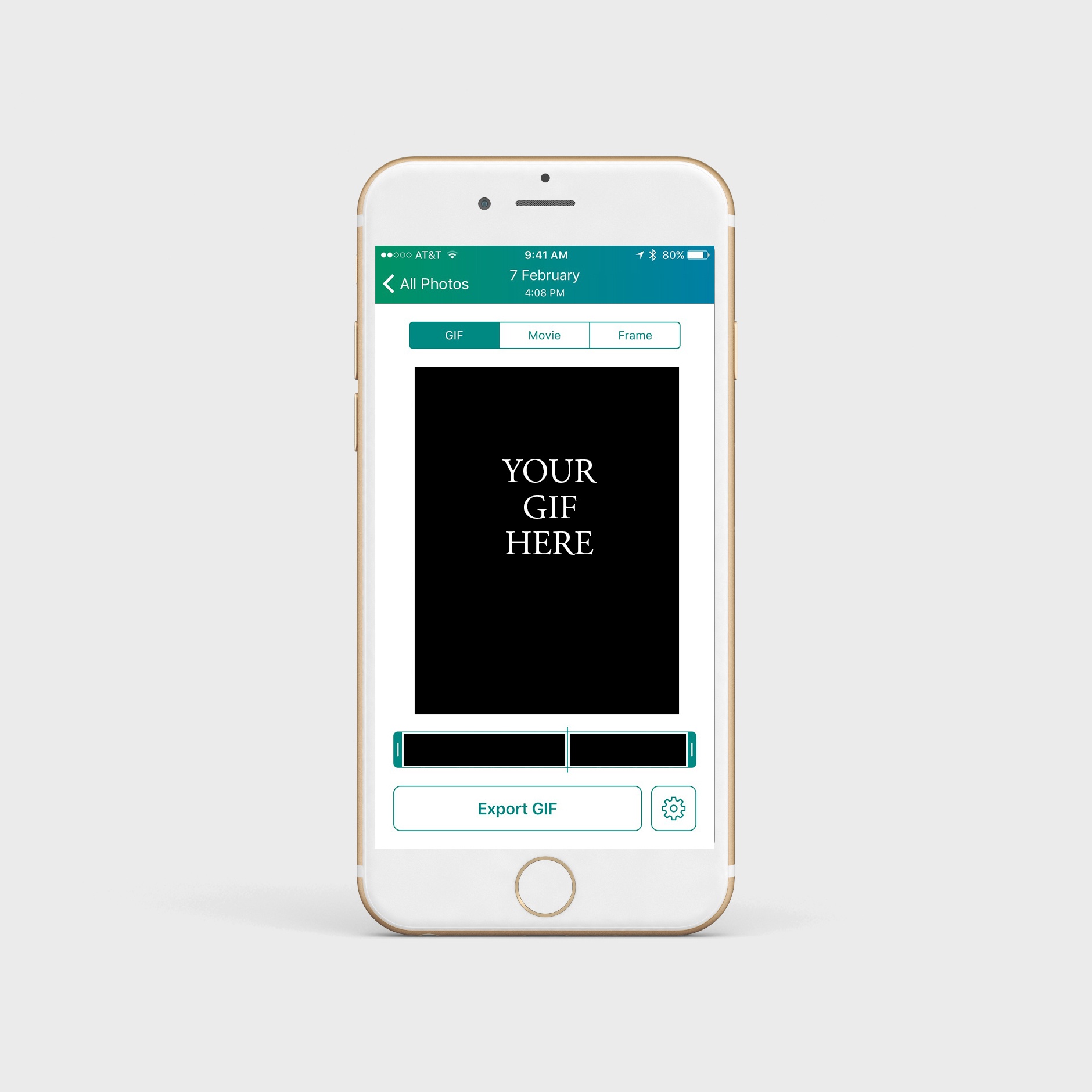 Price: Free
Similar to Lively, Motion Stills turns your live photos into gifs with the added option of adding text, graphics, and emojis.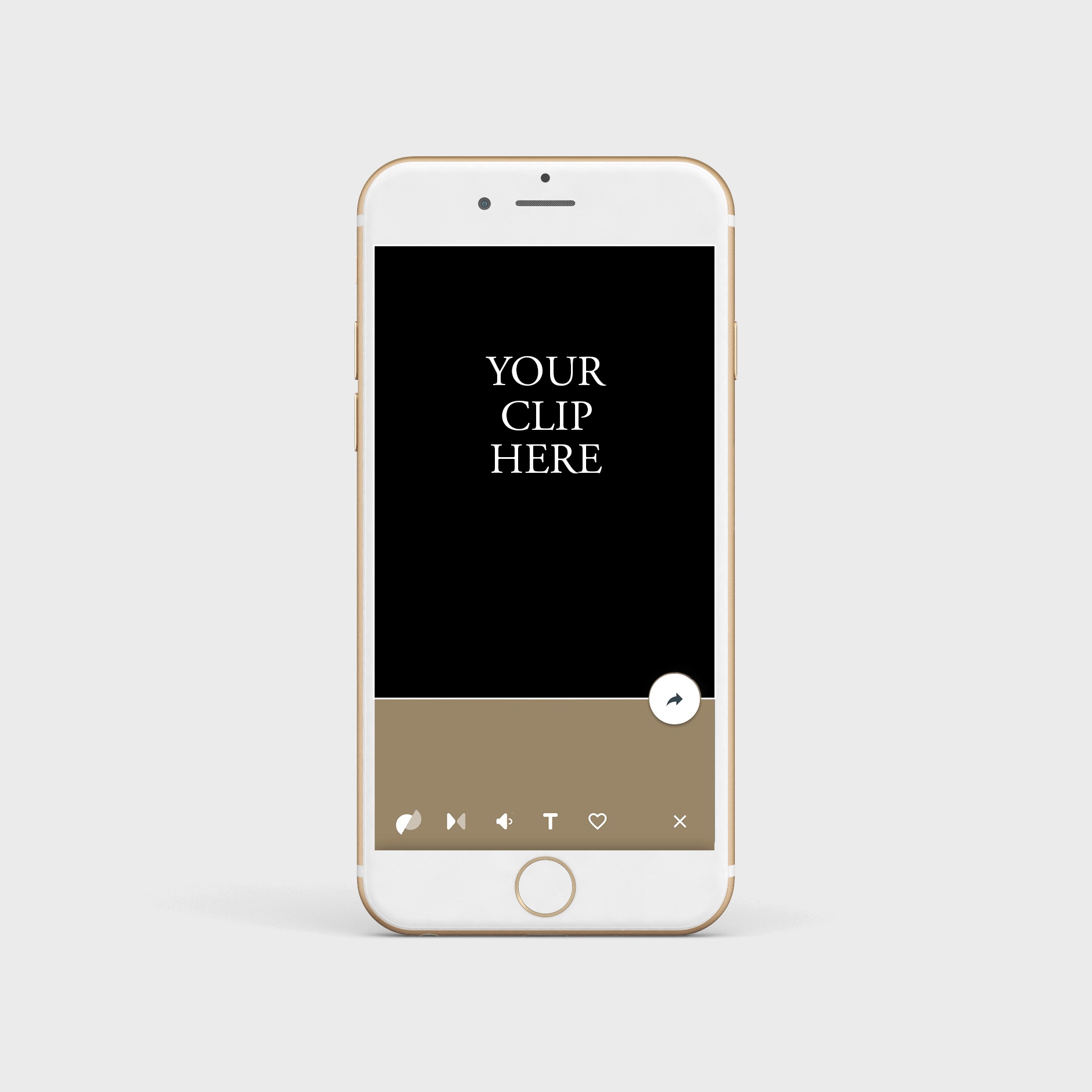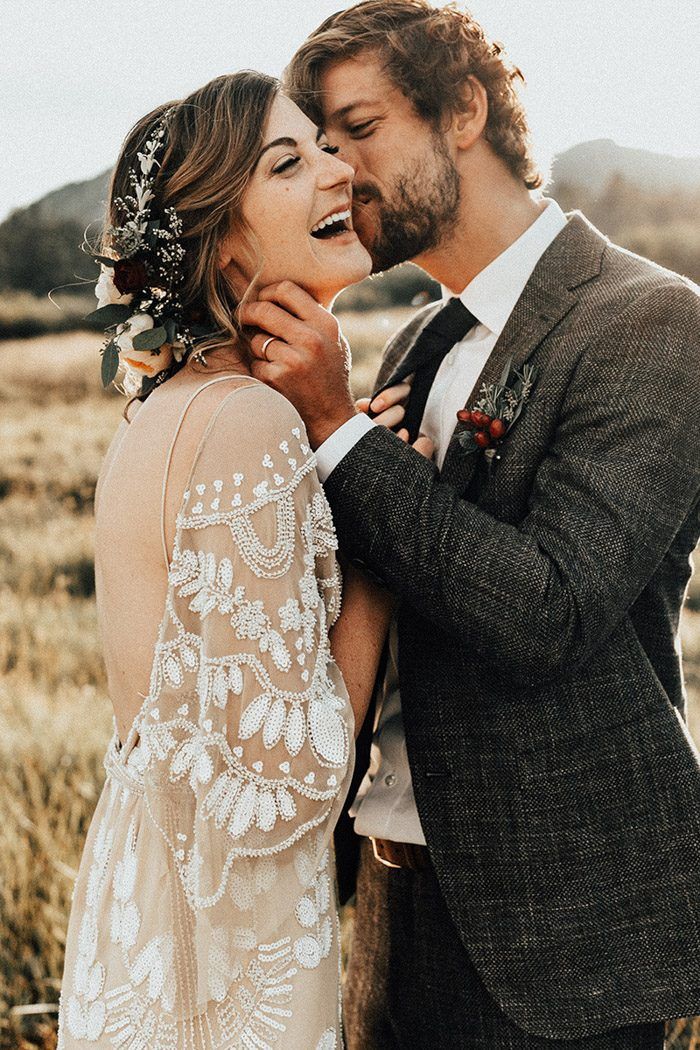 photo by Autumn Nicole Photography
Whatever apps you choose to use, your Instagram stories will now have an elevated look and stand out. Looking for more social media tips and advice? You're in luck! These automation strategies are a game changer for your social media workflow.