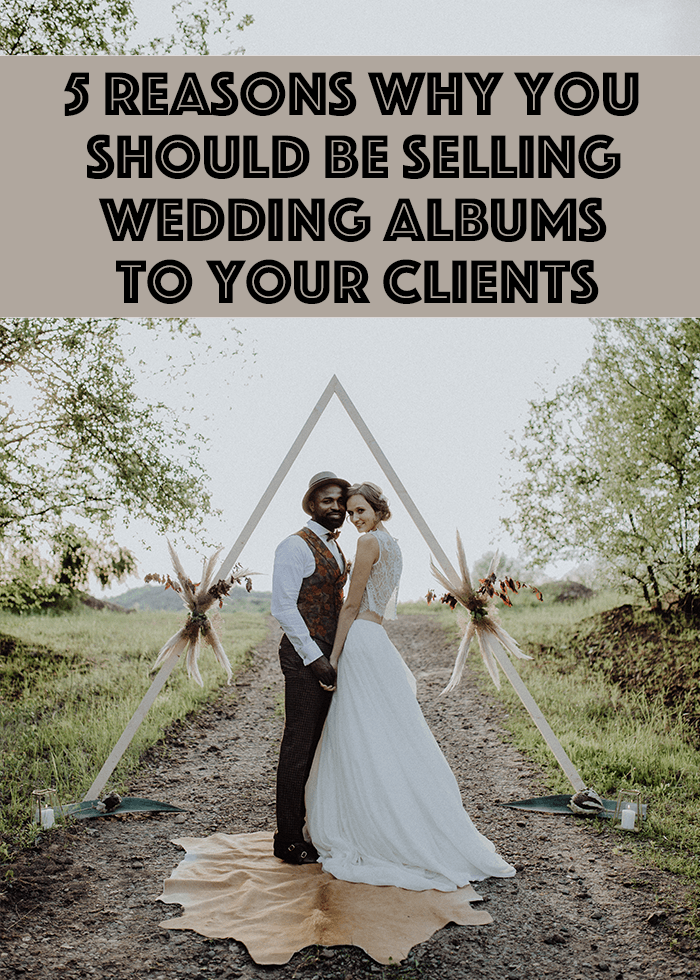 photo by Julia and Gil Photography
In this day of age, everything is online. We go onto our social media platforms to see the latest posts and photos our friends and family have shared with everyone, but what happens to those images beyond the digital world? Our parents and grandparents didn't go online to look at photos – they pulled out the old photo album to go down memory lane. A tangible item – photographs, slides, albums. So what is going to happen in the future? Are we going to pass down SD and CF Cards to our children and grandchildren? Or what happens when, dare I say it, Facebook and Instagram are obsolete? I bet we all didn't expect MySpace to ever disappear (RIP). Although technology has changed over the years, the importance of photos has not. It is so, so important to have photos of our everyday lives printed, especially a wedding day! We have gathered a few reasons why we think you should be selling wedding albums to your clients. If you haven't put much thought into it before, we hope this brings some light to the subject and gets you thinking!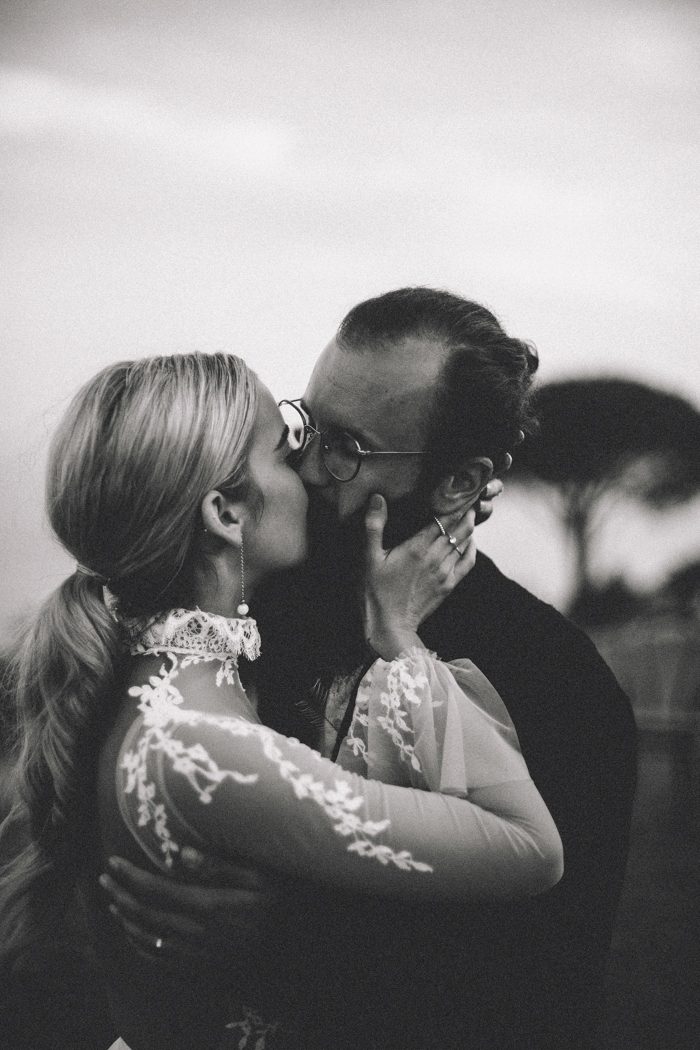 photo by Ivy and Pine
#1 Increase Your Value
Wedding photos are wonderful, but what makes images even better is being able to hold a physical photograph to look back on a special day. A wedding album is something tangible that the couple can walk away with after their wedding is all said and done. Promoting albums to your couples adds an extra value to your work and the day as a whole – you are showing the couple that your work, their wedding day, is worth being made into an album. This value will only increase as the couple shows off their wedding album to family and friends over time.
#2 Marketing
Albums are a great way to help market your business. You have a great opportunity during the initial client meeting to bring and show a wedding album to the couple. This not only shows them a product they could purchase, but it shows them the best of the best of your work! Whether you have a sample album to showcase your very best work in a portfolio-sense or you use it to display an entire wedding, wedding albums are an excellent way to display your work and potentially upsell a wedding collection.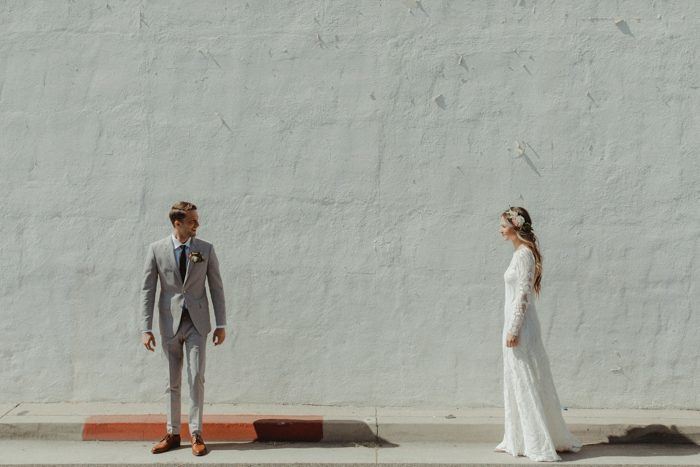 photo by Kayci Roth Photography
#3 Tradition
Many people have memories of having grandma or grandpa pulling out an old album full of family photos. When it's time for this generation to do the same, they won't be able to do so if they keep their wedding photos on their computer. Selling wedding albums to clients continues the tradition of having an album to share with family and friends over time, and eventually pass on to their children and grandchildren. How else are they going to be able to see the bohemian over-sized sleeve wedding dress or minimalist chic decor of years past?
#4 Expand Your Client Base
Speaking of grandparents having photo albums on the coffee table, this is the perfect opportunity to expand your client base! Being a photographer doesn't mean that all clients will be from photo bookings. There is a huge opportunity for you to market to parents and grandparents with wedding albums. Often times, couples will include a parent in a meeting before booking – this is your window of opportunity! Remember how we mentioned bringing a sample wedding album to potential client meetings just a couple of reasons ago? Slide that album over to mom and show her that she and Grandma Betty need a wedding album of the Mr. and Mrs. to be.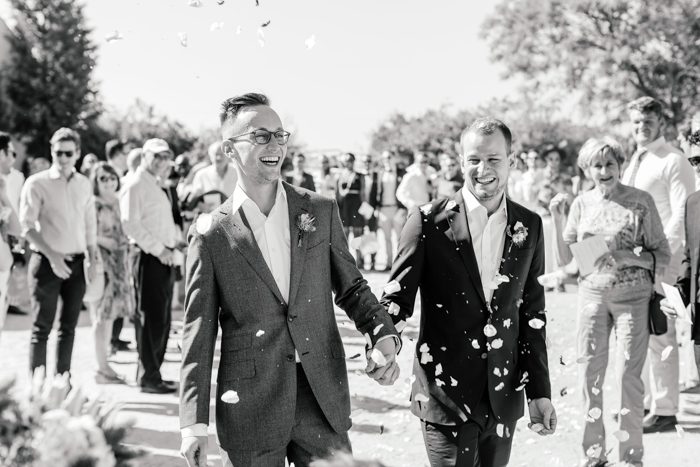 photo by John David Weddings
#5 Profit
At the end of the day, this is a business and you're here to make money. If you're not offering albums and your clients decide they want one, that's money being taken from your pocket and put in someone else's! Whether you provide an album in your highest priced collection, offer credit for pages towards an album, or a provide a discounted rate to an album, you are able to make an additional profit with selling wedding albums. It is a fairly easy process for you to build and plan out a wedding album (here's a list of our favorite wedding album companies!). Not to mention the handful of family members you can easily market to from each wedding, there's no reason why you shouldn't be able to increase your paycheck!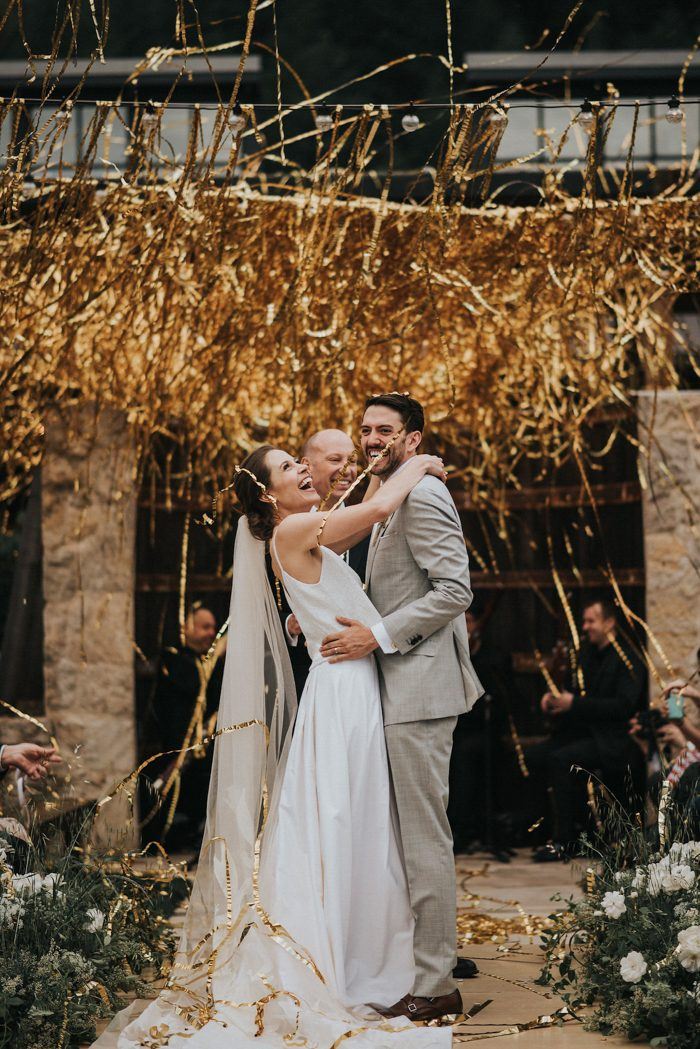 photo by Jonnie + Garrett
So, photographers – it's time to start pushing album sales, because why not? From putting extra value on your work, providing a tangible gift to be passed down to future generations, and making an additional profit, there is literally nothing to lose.
Find out just how you can start implementing album sales with our e-course Building A Scalable Business with In-Person Sales.