Does your mind go blank when it comes time to write a caption for your Instagram post? Or do you get stuck writing the same handful of things? Listen up! We're here to help with these six Instagram caption tips that will make caption writing a breeze. So stop wasting time mulling over what to write or just using a few emojis and calling it a day. These tips will help you create meaningful, attention-grabbing captions without the stress each and every time!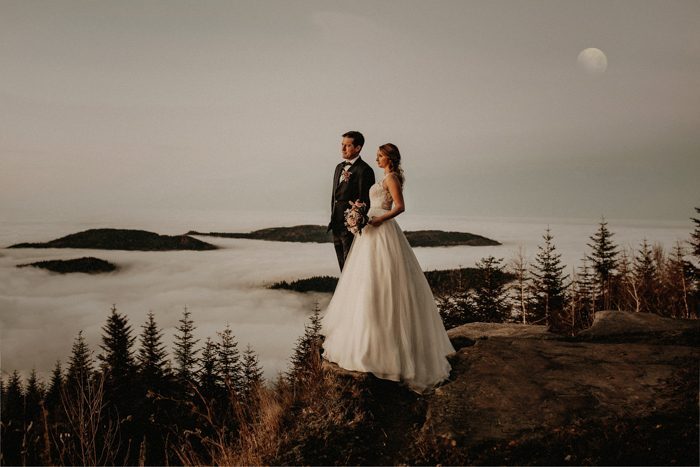 photo by Mic Panic
#1 Write In Your Own Voice
One of the best things you can do when writing captions is to do so in your own voice by keeping your brand in mind. If you're stuck, refer back to your website copy and how your write emails – it's all connected! It's good to keep all communication in the same voice to make your brand stronger. Remember, you want to sound like YOU in your captions, not like another photographer or someone you're trying to be like. You are your most unique and valuable asset to your business, so use it! Write a caption like you're talking to a friend and you might be surprised by how well your voice comes across.
Pro tip: After you write your caption, say it out loud. If it sounds awkward and weird, then it's going to come across that way to your audience. But if it sounds natural and like you, then you have yourself a winner!
#2 Put the Important Information Up Front
With how quickly people scroll through their Instagram feed, you only have a short window to grab your viewer's attention so be sure to make it count! When writing Instagram captions, it's best to put the most important information at the beginning of the caption so it doesn't get lost below the "more" cut off to the rest of the caption.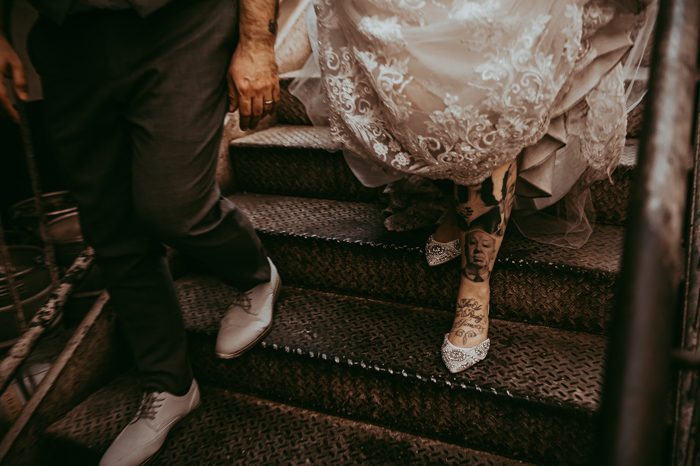 photo by JamieY Photography
#3 Make it Engaging
Despite the algorithm changes, one thing rings true: am Instagram post's engagement helps the longevity and reach of a post. Because of that, it's important to create captions that engage new and long-time followers. Lucky for you, this can be done in many different ways! You can achieve by asking your followers to do something with a call to action at the end of your caption. A call to action is content that prompts an audience to do something – here are a few examples:
Ask your followers a question
Promote a new blog post
Promote an old blog post (hello, evergreen content!)
Instagram is a social network – allow your followers to engage with you!
#4 Introduce Yourself
Wedding photographers are used to being the ones behind the camera, but that doesn't mean that has to be the case when it comes to Instagram! You can participate in the weekly #fridayintroductions posts by sharing a photo and introducing yourself to your followers! Whether you talk about how you got started in wedding photography, give five random facts about yourself, or tell a recent story about your travels, talk a little bit about yourself. People want to know who is behind the camera and you are no different!
Don't forget, we just mentioned that Instagram is a social platform, so be social! You can give your followers a look into your life through an Instagram caption while still being true to your brand.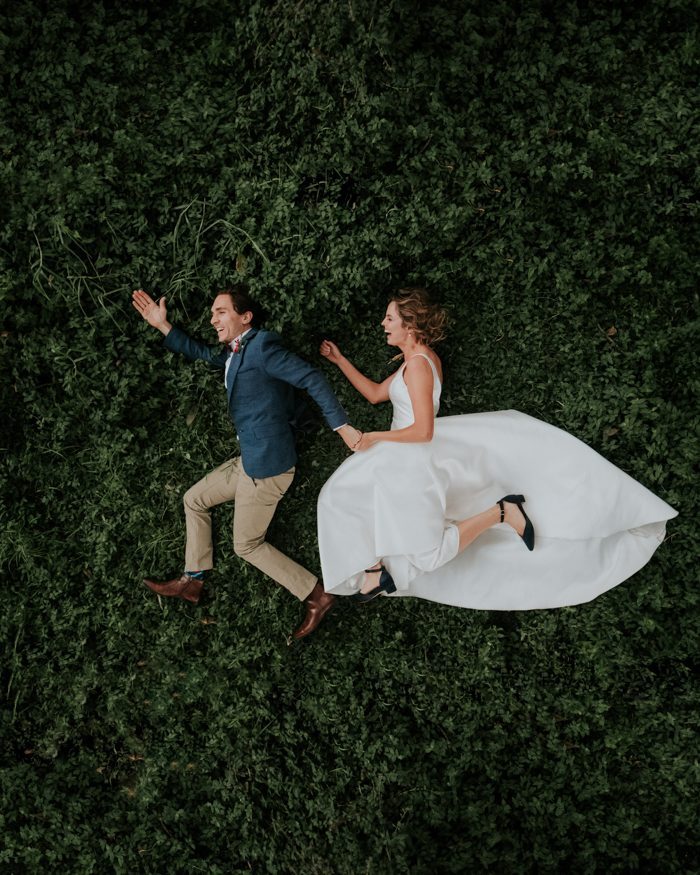 photo by Wildernis Weddings
#5 Refer Back to Your Tagline
When creating captions, keep your tagline in the back of your mind. This can be helpful when you're feeling stumped on what to write or are having a hard time sticking to your brand. Think of what your mission and goals are as a wedding photographer and create a caption around that!
Don't have a tagline that feels like you? Check out these tips on how to create a tagline that truly represents your business!
#6 Relax
The last of our Instagram caption tips might seem simple, but it's a big one to remember! When all else fails, relax. Putting added pressure on yourself isn't going to make the process of writing a caption any easier. Instagram is just an app and doesn't need to have any control over how you feel. While it's a great tool for marketing your business, it's just that: a tool. Don't fret and enjoy the process of creating posts and engaging with your audience!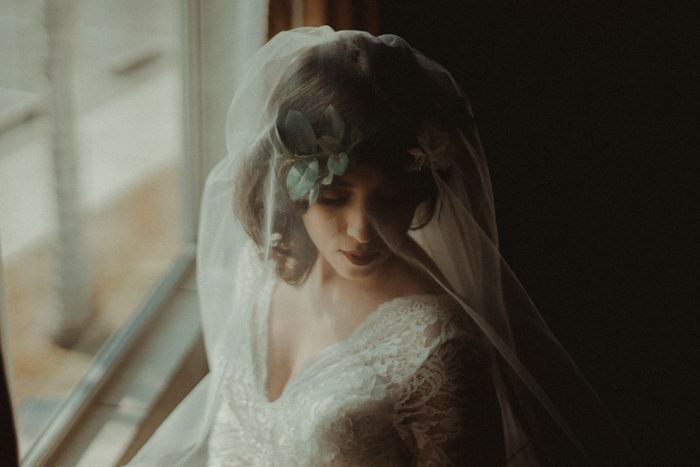 photo by Jacob Loafman
Learn more Instagram caption writing tips and more with our Instagram for Wedding Photographers e-course!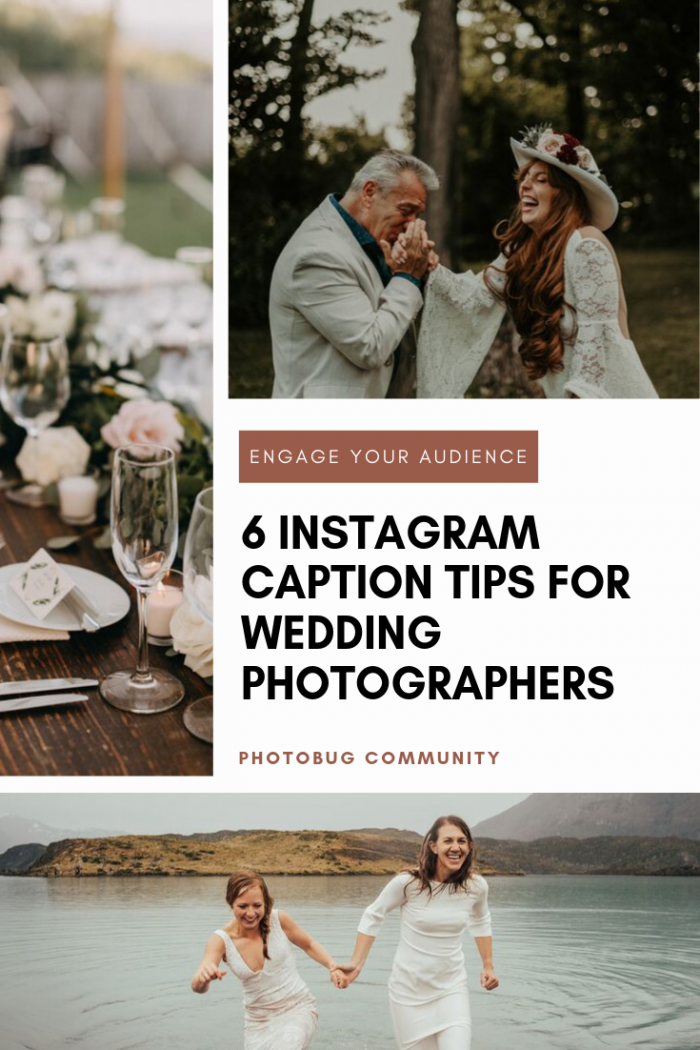 photos by Emily Delamater Photography, Valerie Gay Bessette, Ashley Smith Photography