We totally hear you when you say blog post ideas aren't always easy to come up with.
The first reason is the most obvious and represents something we can't replace when it's gone: time. When your days are filled with shoots, editing, and social media marketing, blogging can seem like a low-level priority. In turn, brainstorming post ideas when you're not looking forward to writing them can be downright impossible.
However, you probably know blogging is good for your business. It helps clients find you on Google and gives you a chance to answer the important questions your customers are asking, such as, Where should I take engagement photos? Or, Which wedding venue is right for my wedding?
Luckily for wedding photographers, these questions are the key to coming up with blog post ideas. As long as your clients need wedding-related advice, you'll always have useful blogs to write. Best of all, this informative, inspirational content will bring you one step closer to becoming an online authority.
So, are you ready to provide extra value to your clients? Then keep reading! Down below, we've got some blog post ideas to help your business rank high on Google and attract more clients.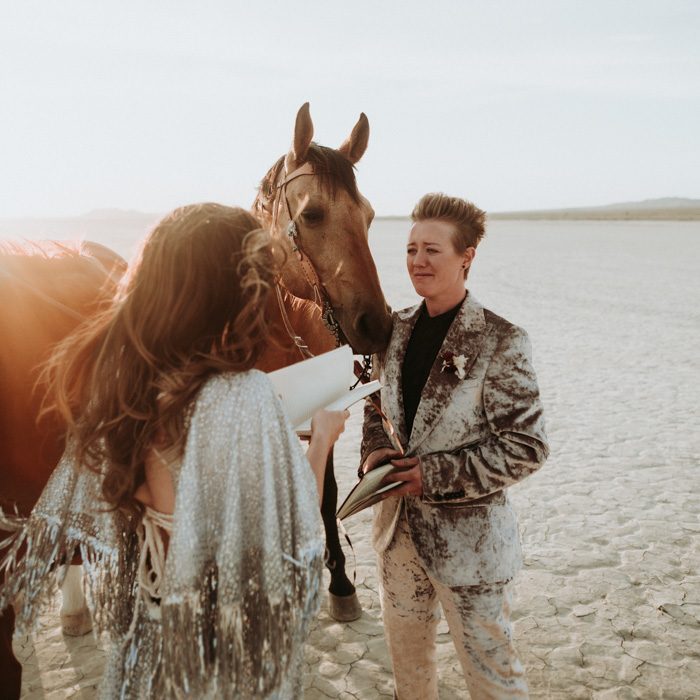 photo by Chuy Photography
Highlight local wedding vendors
One of the best ways to stand out online is to take advantage of location-based content. For photographers, that often means writing blogs that help couples in your city plan their weddings.
If you haven't already, a great topic to explore is wedding vendors. You can write about the best wedding professionals in town, from venues to videographers to planners.
Down below, we're sharing some of our favorite photography blog post ideas to get you started. We'll use random locations and vendors to help you visualize them in blog titles, along with some useful keywords (bracketed) to use.
Vendor blog posts:
10 Beautiful Venice Wedding Venues [Venice wedding venues]
5 Tips For an Awesome Wedding at The Paseo [wedding at The Paseo]
10 Insider Tips For Nita Lake Lodge Weddings [Nita Lake Lodge weddings]
The Best Palm Beach Reception Venues [Palm Beach reception venues]
The Best Washington, D.C Tuxedo Rentals [Washington D.C. tuxedo rentals]
Try These 10 Las Vegas Wedding Cake Shops [Las Vegas wedding cake shops]
5 Top-Rated Liverpool Bridal Shops [Liverpool bridal shops]
10 Dallas Wedding Planners For Rock-And-Roll Couples [Dallas wedding planners]
5 San Jose Florists To Hire [San Jose florists]
The Best Little Rock Wedding Officiants [Little Rock wedding officiants]
Pro tip: make sure to email the vendors you highlight in your posts to let them know you featured them––not only will they appreciate the love, but we bet they'll share with their followers, too!
When you have too many 'list' posts, you can also do interviews with local vendors!
As you probably know, there's a lot of content on the internet. It's hard to compete with all of it, so niche down to topics your clients care about, right where they are. In the long run, you'll have a better chance of ranking on Google.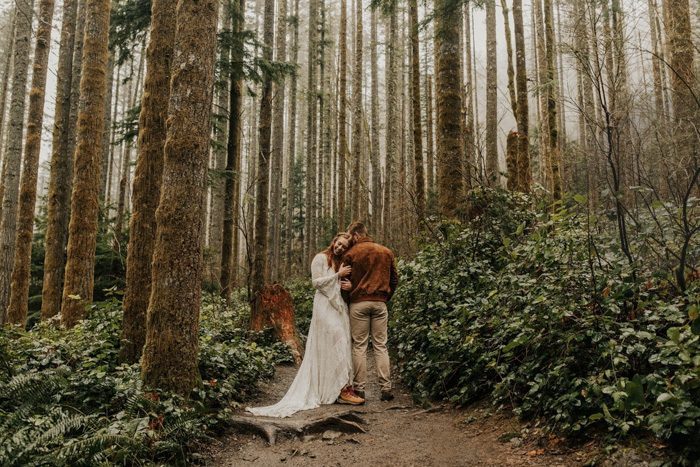 photo by Jessika Christine Photography
Write about engagement sessions
Engagement sessions are popular with couples. If you've done lots of these shoots and know the best locations to have them, it's helpful to share that information in your blog posts!
As we mentioned before, try to focus on the beautiful, picture-worthy spots in your city. More than likely, that's what couples near you will search for on Google.
Here are some sample blog posts and keywords for engagement sessions:
10 Locations to Take Mexico City Engagement Photos [Mexico City engagement photos]
5 Seattle Engagement Photo Locations Near Gardens [Seattle engagement photo]
3 Tips For Hamilton Waterfalls Engagement Photos [Hamilton waterfalls engagement photos]
Why You Should Take Big Sur Engagement Photos [Big Sur engagement photos]
10 Secret Spots to Take Los Angeles Engagement Photos [Los Angeles Engagement Photos].
You can break these ideas down further by focusing on locations that cater to themed engagement shoots. For example, if a couple wants to be photographed alongside their pets, some locations may work better than others. Knowing this, you can write all sorts of engagement content: best photo locations for including pets, art, instruments, kids, etc.
In addition to that, you can always post engagement sessions you've already shot. As long as you highlight the location of the shoot, you're good to go.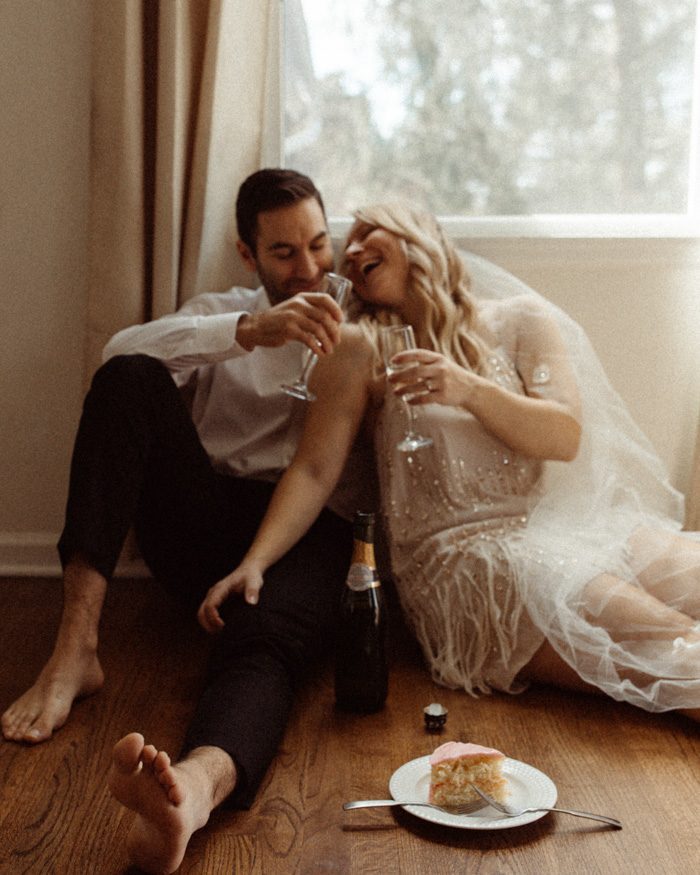 photo by By Bridget Photography
Post-wedding recaps to inspire couples
One perk of photography blogging is that you get to showcase beautiful, one-of-a-kind weddings. If you want to generate more blog posts, don't keep these gorgeous moments to yourself! Pick a few weddings that represent your best work and highlight things your clients care about: wedding decor, venues, color themes, and overall style.
This useful strategy is about more than cranking out extra blog posts. Many couples search for wedding inspiration ahead of their big day. If you can give them the creative insight they're looking for, your photography website will get more hits.
Once again, we'll use location-based keywords to get the best results. Here are a few ideas for titling your wedding recaps:
Bohemian Floral Taj Villa Marrakech Wedding [Taj Villa Marrakech wedding]
Elegant Caribbean Wedding at Cove Atlantis [Caribbean wedding at Cove Atlantis]
This Ocean Club Wedding Gives Beachside Bahama Vibes [Ocean Club wedding]
Charming Waddell Vineyards Wedding [Waddell Vineyards wedding]
Rustic Barnyard Five Oaks Farms Wedding [Five Oaks Farms wedding]
Pro-tip: Include the wedding type/style in your titles to entice viewers (beach, desert, artsy, modern, punk rock, etc.)
Also, don't forget to fill your recaps with warmth and humanity. Weddings are fun, intimate, and passionately moving. As you recap the event, make sure the couple's love and how they felt about the venue experience are front and center. It's best to do this with your words (or theirs) and let your photos do the talking when it comes to wedding inspiration, such as decor and fashion.
Turn Your Customer's Questions Into Blog Posts
It's always smart to cater to your audience. If you send out client surveys or have some kind of feedback system, take inventory of the responses you receive. Are customers repeating certain wedding planning concerns over and over again? Are there any pain points you could ease by sharing your expertise?
These issues don't have to be about your business in particular. You could send surveys asking clients about the hardest parts of planning a wedding or which vendors they have trouble finding. If you have the answers to these problems, you can share them in multiple blog posts. Here are a few examples:
10 Things to Look For in La Jolla Wedding Venues [La Jolla Wedding venues]
How to Write Wedding Vows That Express Your Love [write wedding vows]
5 Wedding Ring Alternatives That Still Carry Sentiment [wedding ring alternatives]
Is Vegan Wedding Cake a Good Idea For Guests? [vegan wedding cake]
Why You Should Book a Wedding Videographer [book a wedding videographer]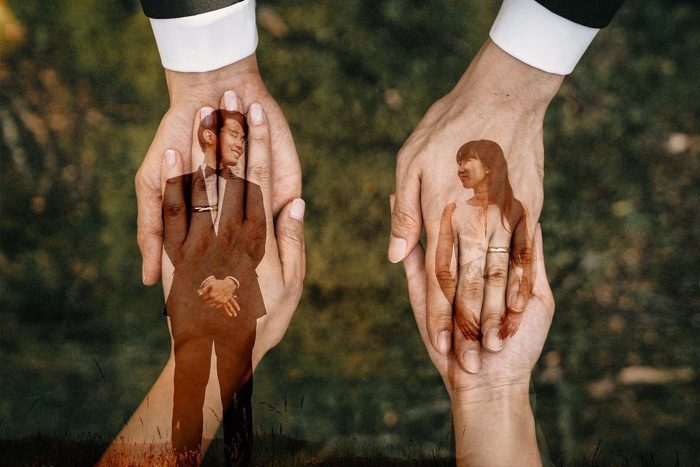 photo by Sirjana Singh of Tinted Photography
When it comes to brainstorming photography blog post ideas, keep venues, your city, and potential clients' needs top of my mind. The easier you can make their wedding journey, the faster your photography business will grow.
Want more tips and tricks to grow your photography website? Check out our popular e-course, SEO for Wedding Photographers. This amazing resource is filled with video lessons, activities, guides, and quizzes to help you discover the top SEO secrets.