If you've been trying and trying to get your blog posts to rank on page one of Google but haven't had any luck, then this post is for you! We've gathered the best SEO and blogging tips we've used to get our own posts to rank higher than the competition, and have laid it all out for you in 10 easy steps. Say goodbye to blindly writing blog posts and hoping for the best when you hit the publish button. Scroll down, take notes, and optimize your old and future blog posts with ease!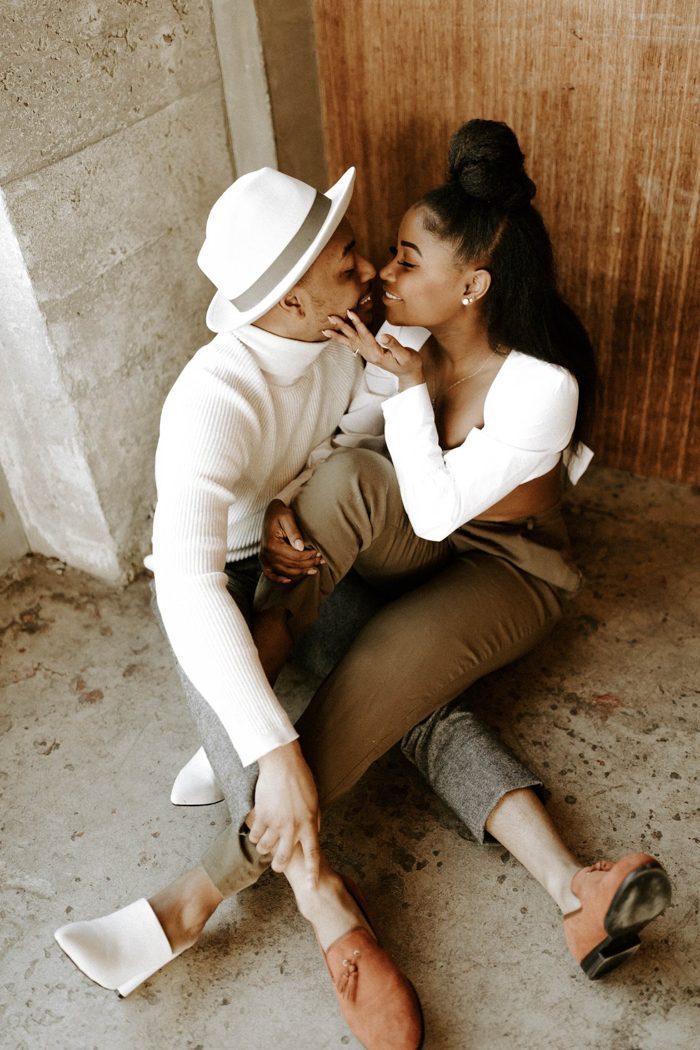 photo by Naba Zabih Photography
1. Keyword Research
A keyword is the web content that makes it possible for people to find your website, or blog post, via search engines. With that said, every blog post that you create should have a keyword or keyphrase that you're trying to rank. Think of it in terms of what your potential clients are searching for on Google, and what kind of blog content you can provide so that they can find your blog post above any others. Good keywords can be anything from wedding venues to various wedding planning tips and advice. If you need help figuring out what the best keyword is for you to use, we got you! Here are our favorite two ways you can search for your perfect keyword:
Google search: Okay, it might seem a little obvious, but there are a few tricks to do when searching on Google for the right keyword. First of all, open an incognito window – you don't want your search history or cookies to affect your results. Then, search your keyword and scroll down to the bottom of the result's page. Google will provide a "searches related to X" results section. These related searches are other keywords and phrases people are using in search engines aka these would make great keywords in your next blog post!
Moz: We're big fans of Moz and use it anytime we're coming up with new posts for Photobug Community and Junebug Weddings. Moz works as a search engine built for targeting keywords. Not only that, but when you search a potential keyword or keyphrase, Moz will give you suggestions to other similar results and it will rate each keyword by how often it is being searched for in various search engines – the higher the number, the more often it is being searched!
2. Focus Your Keyphrase
After you decide on what your keyword or keyphrase will be, you'll need to make sure to include it in a few areas of your blog post:
Title
URL slug
The first sentence of your introduction
In the meta description
By including your keyword in the above four areas, you will help optimize your blog post for your target keyword. That way, when people search for the keyword you used, you're more likely to rank high on the results page!
3. URL Slug
Speaking of your blog post's URL, it also needs some TLC when prepping a blog post. Editing the slug for each blog post will help internet crawlers and search engines read your URL and decide how well of a match it is to related keywords. Remember, if Google can easily read your slug and blog post's contents, the more likely Google is to reference it and use it in search results. Here are a few things to keep in mind when creating the slug:
Customize it! Don't leave it as the random number or letter combination that gets automatically entered when you create a new post.
Avoid stop-words such as the, a, on, by, etc.
Keep it short and sweet.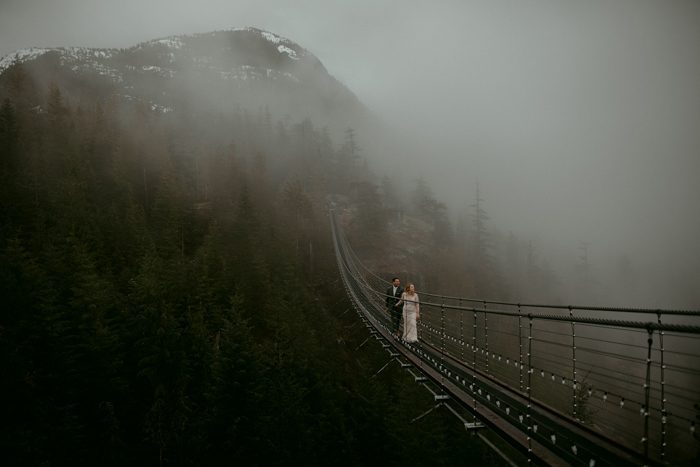 photo by Dallas and Sabrina
4. Text Length
We're here to put to rest the neverending debate on how long your blog post needs to be to rank. Over 1,000 words is the sweet spot! At the very least, have 300 words on each blog post, but 1,000 should be your goal. If you're already sweating bullets and trying to figure out how you can possibly write that much for blog posts, don't worry! There are so many ways you can lengthen your blog post and we have a few blog post intro ideas for you!
5. Optimize Your Images
If you aren't optimizing your images then you're doing your business a disservice! Uploading full-sized images and/or files with no custom file name is hurting your load times and chances of Google finding and reading your images.
The surest way to make your blog post Google-friendly is to make sure the post loads quickly by resizing your images for the web. Too large of files slow down your load time which Google and people visiting your page don't like. If your blog post is taking too long to load, people won't stick around and will leave pretty quickly. Fewer viewers and a high bounce rate will show Google that the page must not be beneficial or helpful to readers, even if the content is good. And if Google doesn't see your blog post worthy, it isn't going to rank well.
In order to avoid that situation, you can compress your file sizes for quick loading speeds through programs such as JPEGmini. By batch processing your images to a smaller file size, you will speed up your load time which means people will not be leaving your site as quickly as before. But don't forget the file name either!
The easiest way to name your files is to copy the URL slug and apply it to the images that will be included in the blog post. For example, this blog post's slug is 10-steps-blog-post-page-one-google. When I gather the images to upload into this post, I will 1.) resize them for the web and 2.) rename them starting with 10-steps-blog-post-page-one-google-1, 10-steps-blog-post-page-one-google-2, etc. This ensures that the file name is easily read by Google and includes my blog post's keyword.
6. Get Backlinks
Backlinks are links that come from other websites. By including links to other reputable websites, you are creating a connection for 1.) internet crawlers to see the relation between your blog post with another website and 2.) helping the SEO for you and the website you're linking. This is most commonly done by linking out to wedding vendors and venues.
Pro tip: When you link to another vendor in your blog post, don't be afraid to email that vendor and tell them that you gave them a shout on your latest blog post. That will not only help your relationship with them, but I bet they'll share that post with their followers to showcase their florals, cakes, venue, etc.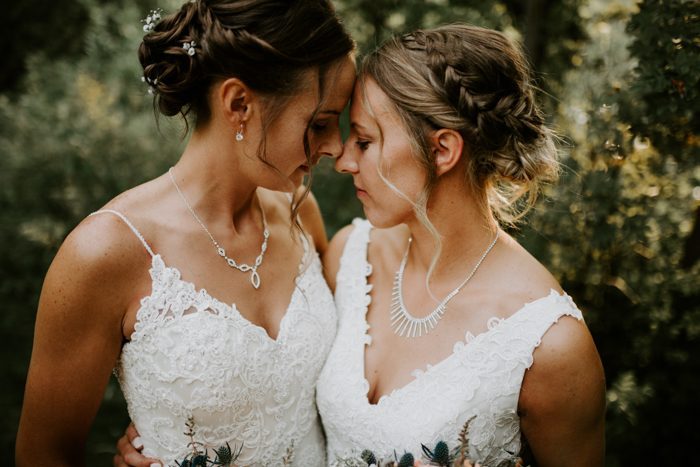 photo by Michelle Max Photo
7. Internal Links
Internal links are just as important as backlinks. The difference? These links come from your website instead of outside of your website. So when you're blogging your latest wedding or wedding planning post, link to a previous blog post that supports your new blog post.
Need an example? Take a look at these 3 SEO tips where we dive deeper into explaining how to include internal and external links!
8. Yoast SEO
Yoast SEO is a WordPress plugin tool that can help you make your site, or blog post, as search-engine-friendly as possible. Depending on what criteria you have met, the Yoast SEO for a page will be scored with one of the following colors: red (bad), yellow (needs improvement), or green (good).
The goal is to be in the green, and if you follow steps 1-6 above, there's no reason why your Yoast SEO won't be good to go. So before you hit publish and assume things are fine and dandy, check to see if your new post is in the green. If not, that's okay! You can scroll down to the bottom of your edit page and look at the "readability analysis" and " focus keyphrase" for a breakdown of what your blog post is doing well with and what needs improvement. A few tweaks here and you're sure to easily get your Yoast SEO in the green!
9. Create Pinterest Graphics
Okay, making Pinterest graphics make not have a direct effect on getting your blog post on page one of Google, but it will help you in the long run. Creating bold, eye-catching graphics you can pin will help increase your blog traffic and Google will notice that! If a post is continuing to get traffic, internet crawlers are going to be like "huh, this page must be super relevant to the keyword ___" or "this content must be related to the keyword ___" so it needs to be ranked higher on search results!
10. Re-promo
Don't think you're done after you hit publish and pin a few things. Your blog content can be repurposed for future promotion! Whether it's seasonal content or an evergreen post, revisit your old blog posts and continue to promote them. The more traffic and engagement a post receives, the more likely it's going to rank high on search results. Remember what we talked about with internet crawlers finding related content to keywords? This goes hand-in-hand with that! It's all connected and will help your posts rank.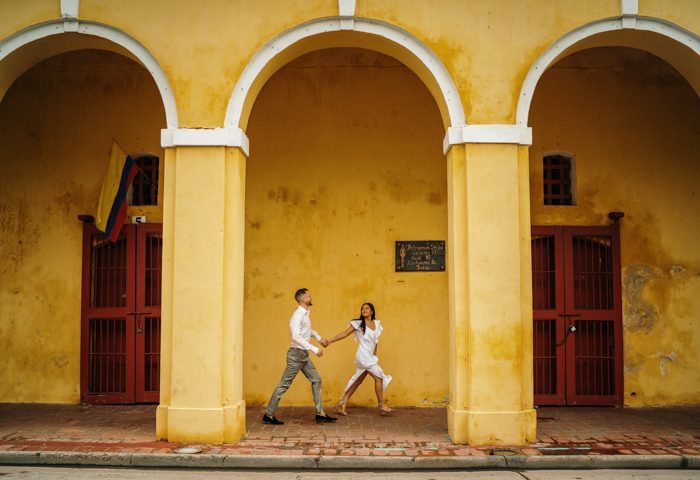 photo by Carey Nash
Looking for a more in-depth guide to SEO and blogging? Enroll in our SEO for Wedding Photographers e-course where we break down the anatomy if a blog post and walk you through building a blog post from scratch!