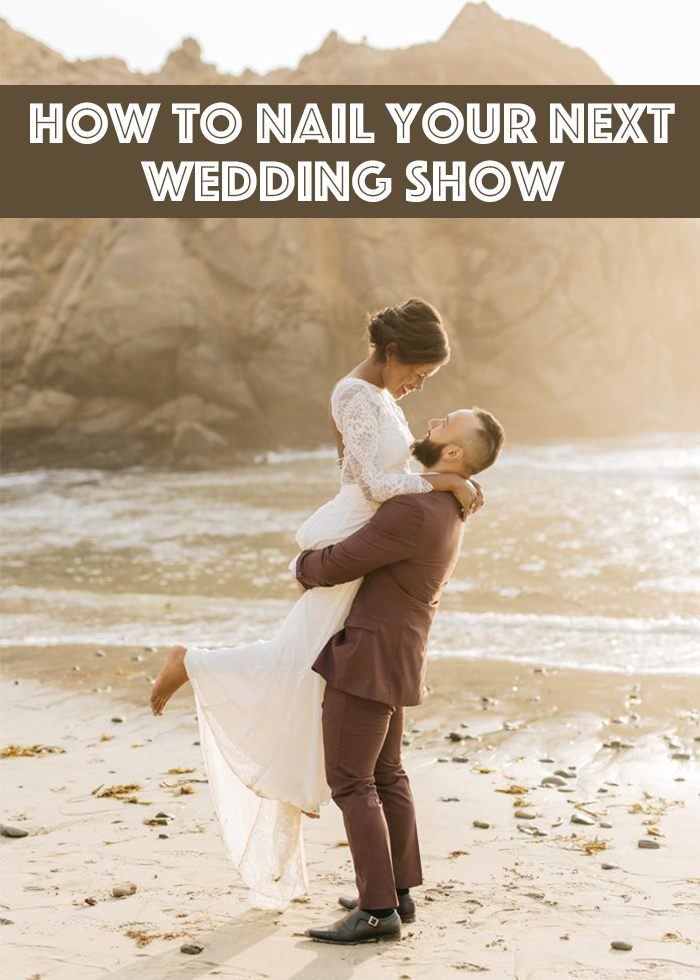 photo by Emma Shourds Photography
With so many ways to promote your wedding photography over the web, we wanted to momentarily switch gears and talk about some good ole fashioned face-to-face time: wedding shows! Putting time and effort into a wedding show can have a positive impact on your business and allow you to connect with couples and vendors in your community. Whether you're a newbie or veteran when it comes to participating in wedding shows, we think this post will help you kill it the next time you step away from your computer screen!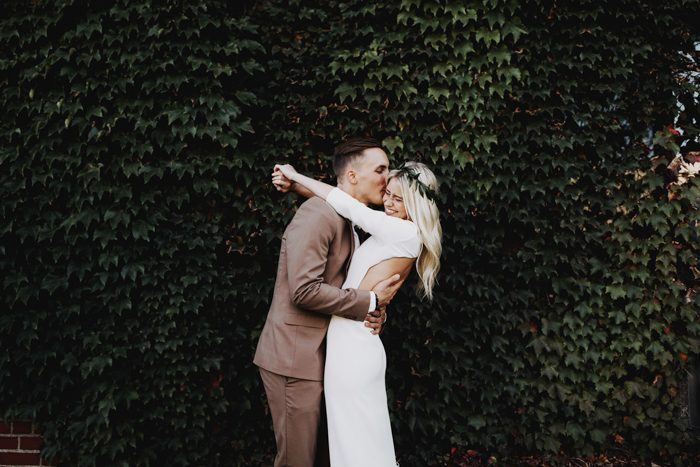 photo by Matt Lien
Show Off Your Brand
Whether the wedding show you're participating in is large or small, there's a lot going on and many different kinds of vendors that have your same goal in mind: connect with couples and get leads. This makes it important to have your booth stand out and draw couples in to check out your business and what services you can provide for them. When planning on how to decorate and organize your booth, think about how you can implement your brand into it and jive with the vibe of your ideal client. Whether it be certain colors and textures that you incorporate in the tablecloth or different decorative elements that encompass your vibe, putting together a well-curated booth will help attract people right off the bat.
Samples
One of the best things about being involved in a wedding show is showing off your beautiful work. We just talked about how your booth needs to represent your brand and a lot of that includes the images you produce! So go order some canvases, create a sample photo album, and frame some of your favorite images that you've taken. You are in a wedding show to sell your services, so make sure you can show couples what you can do. Samples of your work will not only show couples your style of shooting, but you are also showing them the different ways they can print their future wedding photos through you – hello print sales!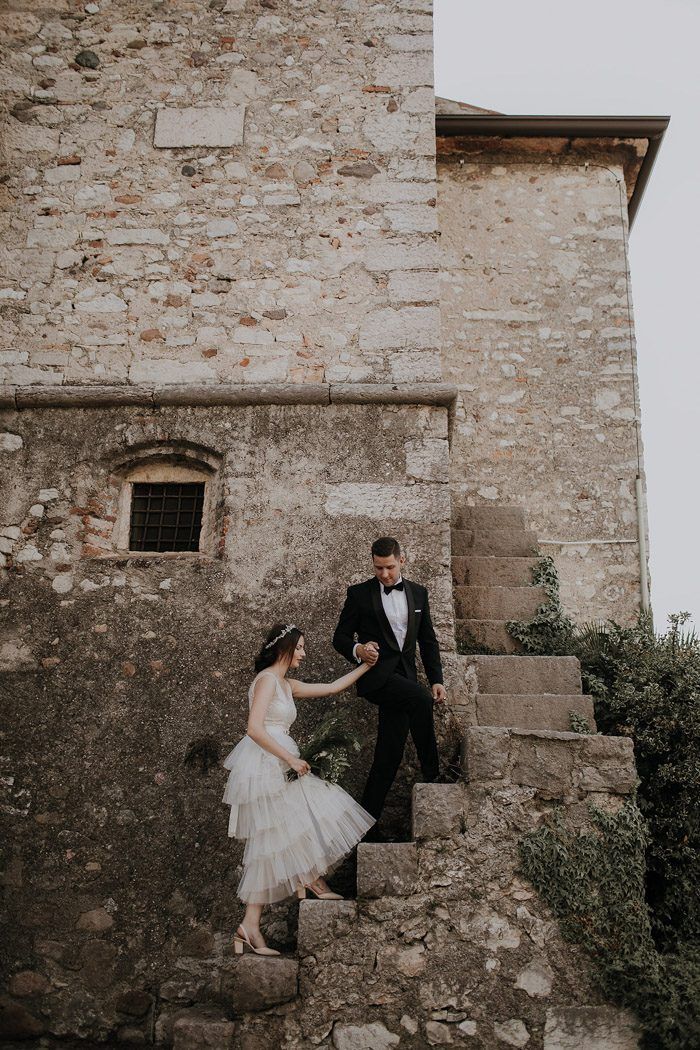 photo by Linda Lauva Photography
Bring an Assistant
Wedding shows are often an all-day event with many people in attendance! As exciting as it is, that can be a lot of people to talk to for only one person. Think about bringing an assistant along who knows your brand and the services you provide. This will allow for you and your assistant to connect and talk with more couples than if it was just you working. Plus, it'll be nice to have someone there to chat with in between meeting everyone!
Network
Wedding shows are not only a great way for you to talk and connect with newly engaged couples, but with other vendors as well. Putting yourself out there and building professional relationships can help you with future referrals or collaborating on styled shoots. Plus, it's a nice way of already having to have met a vendor prior to working with them on a wedding day. So although you are at a wedding show to focus on couples to get more leads and bookings, don't forget about the opportunity to chat with your local vendors!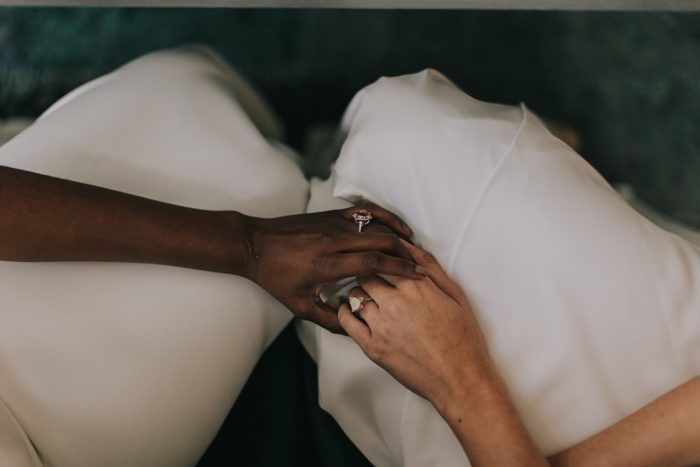 photo by Kindred Wedding Storytellers
Goodies and Handouts
From the couple's standpoint, wedding shows can be a little overwhelming a lot to digest all at once. Having a little something to give couples who come by your booth can help them remember you later. It's always a good idea to have business cards or a small pamphlet outlining your services, but that's fairly standard. Think a little outside of the box of something you can provide to those almost clients of yours as they're stopping by your booth. Sweets and treats? Who doesn't like free food? A pen with your logo and website info? That will surely get pulled out from their purse and used at various times. A helpful checklist or wedding planning-related game? Talk about making an impact! Whatever it may be, have something available to the attendees that they can take home with them.
Giveaways
Giveaways are a great way to draw people to your booth and collect their contact information. As a wedding photographer, you can offer a giveaway for a free bridal or engagement session, a discount off of a wedding collection, print credits, etc. Providing a giveaway can create a buzz about your services and can be an incentive for people to learn more about you! Even if a bride or groom doesn't win the giveaway, having them come to your booth, see your work, and have a small chat with you could be all it takes to get an inquiry! Now, when people enter the giveaway make sure to at least collect their name and email! This will be helpful once the wedding show is all said and done and is time to connect with couples.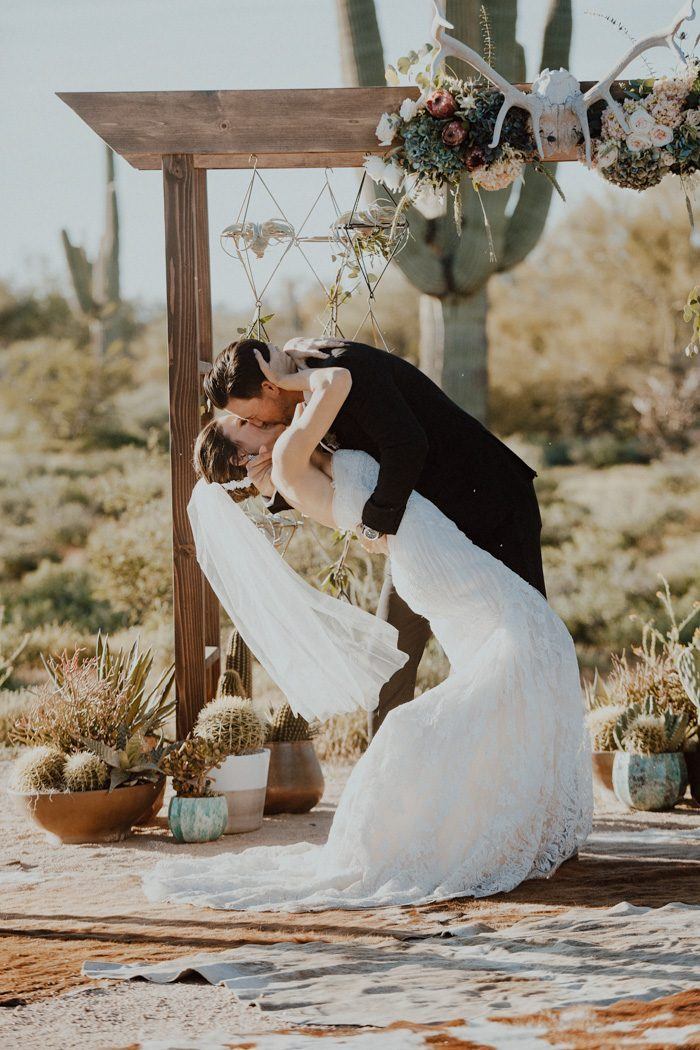 photo by Logan Cole
Follow Up
So remember that bit about collecting email addresses? Well, it's time to refer back to that list and follow up! First off, you want to make sure to follow up with the winner of your giveaway, but even more than that, this is an easy way to connect with all the couples that came by your booth that you met. Sending a post-wedding show thank you email will get those couples thinking of you again and will hopefully turn into some inquiries! And if you're feeling generous, you can always offer a special discount for wedding show attendees if they book by a particular date. Whatever you decide to include in your email, you want to put yourself out there and make those newly engaged couples remember you!
Advertise Your Participation
With all the work that you put into planning and prepping for the wedding show, think about posting to your social media accounts that you will be participating in the show! This is a great time to reach out to your community, encourage people to attend to meet you, and see what other vendors will be participating. Instagram Live is a great way to promote the wedding show and maybe give people a sneak peek into what you will have on display or any specials you will be offering for attendees.  People love knowing the person behind the brand, so put yourself out there to be available and approachable.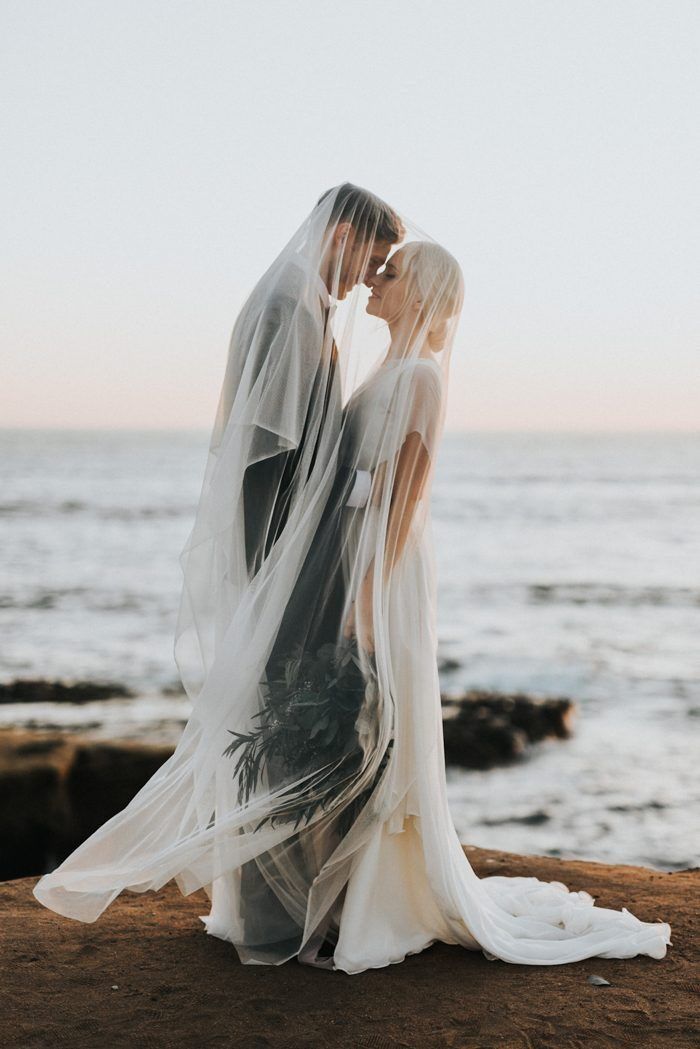 photo by Jonnie and Garrett
With these areas to focus in on, you're sure to rock the next wedding show that comes your way! For more fun marketing ways to implement into your business, check out these 18 apps to add wow factor to your Instagram stories!