Hashtags are important when it comes to growing your following on Instagram. However, with the hundreds of thousands of hashtags in existence, it can be overwhelming trying to figure out which photographer Instagram hashtags to use when you post.
Today, we're sharing over 150 wedding photography hashtags, as well as how to figure out which hashtags will amplify your post best. We're pretty confident you'll be a hashtag hero after reading this guide!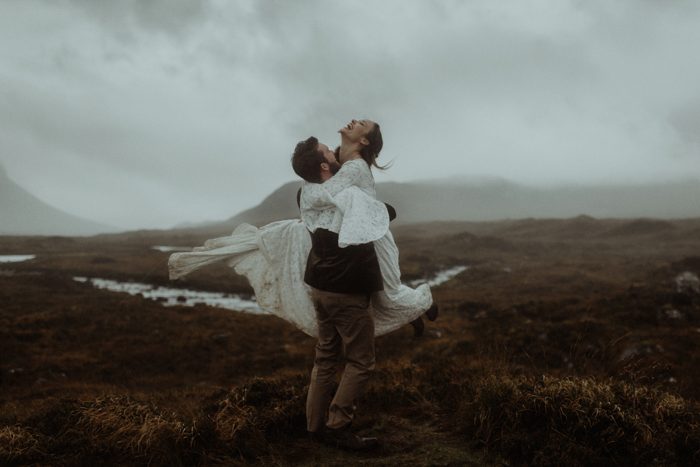 photo by The Kitcheners
Basic Rules for Photographer Instagram Hashtags
You can use up to 30 hashtags on a post; however, remember that quality is better than quantity!
Place the hashtags in a comment underneath your caption – this will make your post look clean and less spammy. Here's an example: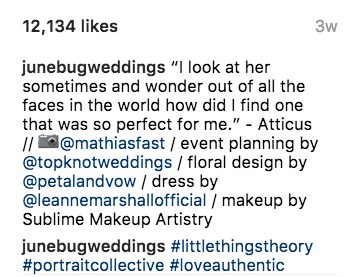 Mix it up! Try out different hashtags until you find the ones that work for you!
Questions to Help Choose Your Hashtags
Where Are You?
Are you in #austin? Are you shooting an #austinwedding? I'm not going to list out all of the hashtags for every single region in the world, but you can use these as potential templates:
#[insert region name here]wedding
#[insert region name here]elopement
#[insert region name here]engagement
#[insert region name here]proposal
#[insert region name here]photographer
#[insert region name here]weddingphotographer
What Are You Posting?
Describe what you're posting! If you're sharing a photo of a bridal portrait, be sure to describe that in your hashtags. Here's a list of descriptive hashtags to use:
#destinationwedding
#adventuresession
#destinationwedding
#adventuresession
#indiewedding
#intimatewedding
#elopementphotographer
#helloelopement
#hippiebride
#bohoinspiration
#destinationweddingphotographer
#bohobride
#bohowedding
#hippiewedding
#samesexwedding
#loveislove
#elopement
#adventurouswedding
#adventureelopement
#mountainwedding
#indiebride
#adventuresession
#couplesession
#coupleshoot
#engagementshoot
#indiebride
#bridetrends
#weddingphotography
#weddingphotographer
#bridesmaid
#weddingflowers
#weddinghair
#weddinginspiration
#weddingdecor
#weddingseason
#weddingphotos
#fineartwedding
#fineartphotography
#creativewedding
#bride
#brideandgroom
#groom
#realwedding
#weddingideas
#weddingshoes
#weddingfashion
#vintagewedding
#modernwedding
#rusticwedding
#weddingdetails
#weddingpictures
#luxurywedding
#gettingready
#weddingreception
#weddingceremony
#weddingexit
#weddingexitideas
#weddingexitinspiration
#weddingmakeupinspiration
#weddingflowerinspiration
#weddinginviteinspiration
#weddingbouquet
#weddingflowers
Who Do You Want to See This Post?
Hashtags give like-minded people the ability to group together and share things that they love. There are tons of niche photographer group-based hashtags that you can use to get your work seen by people who appreciate your style/philosophy/subject. Here are just a few:
#loveintentionally
#makeadventure
#visualcoop
#loveauthentic
#filmpalette
#littlethingstheory
#adventurealways
#portraitcollective
#chasinglight
#makemoments
#momentsovermountains
#elopementcollective
#agameoftones
#exploretocreate
#letsgosomewhere
#togetherweroam
#vscowedding
#vscomood
#socality
#ig_masterpiece
#ig_exquisite
#ig_shotz
#global_hotshotz
#suberhubs
#main_vision
#master_shots
#exclusive_shots
#hubs_united
#jaw_dropping_shotz
#worldshotz
#theworldshotz
#pixel_ig
#photographyislife
#photographysouls
#photographyeveryday
#photographylover
#worldbestgram
#iglobal_photographers
#ig_great_pics
#ig_myshot
#shotwithlove
#justgoshoot
#xposuremag
#icatching
#collectivelycreate
#wanderlust
#heatercentral
#highsnobiety
#shotzdelight
#portraits
#portrait
#portraitcollective
#pursuitofportraits
#portraits_ig
#portraiture
#expofilm3k
#portrait_perfection
#portraitstyles_gf
#snowisblack
#portraits_universe
#featurepalette
#bleachmyfilm
#portraitmood
#rsa_portraits
#makeportraits
#profile_vision
#top_portraits
#life_portraits
#postthepeople
#peoplescreatives
#quietthechaos
#2instagood
#way2ill
#artofvisuals
#visualsoflife
#I0tsabraids
#ftwotw
#igPodium_portraits
#ftmedd
Who Do You Want to Share Your Work?
Don't forget that your favorite brands and publications are on Instagram and they might be interested in sharing your work! Here is a list of hashtags for popular feature accounts:
#junebugweddings
#photobugcommunity
#elopementcollective
#vscocam
#risingtidesociety
#heyheyhellomay
#fpme
#wedphotoinspiration
#thatsdarling
#ftmedd
#lookslikefilm
#magnoliarouge
#greenweddingshoes
#dirtybootsandmessyhair
#theknot
#fearlessphotographer
#radlovestories
#utterlyengaged
#weddinglegends
#belovedstories
#gws
#huffpostweddings
#huffpostido
#clickinmoms
#sisterphotogs
#magnoliarouge
#stylemepretty
#smpweddings
#buzzfeedweddings
#loverly
#kinfolk
#rfwppi
#natgeoinspires
*just a side note: some of these publications are only based on Instagram!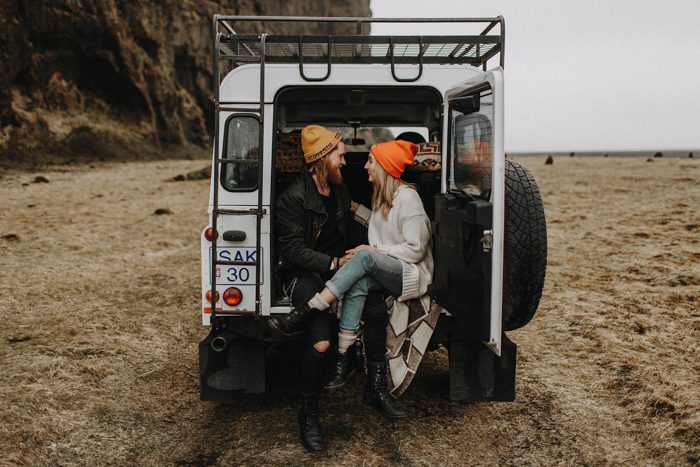 photo by ISKRA Photography
Don't forget to use the couple's wedding hashtag, too! This is an easy way to get your work in front of wedding guests and to get your couple excited about their photos.
Some Photographer Instagram Hashtag Pro-Tips From Our Team:
If you have your hashtags saved in your Notes app for easy copying-and-pasting, be sure to check the spelling of each one! No one likes discovering that they've been hashtagging #bogobride instead of #bohobride for weeks!
Be sure to change those hashtags up every once and awhile, as Instagram may decide to stop showing your images in tags that you use too frequently.
Remember to tailor your hashtags to each individual post. Your engagement photos should have different hashtags from your wedding photos which should have different hashtags from your travel photos.
If you're looking for even more hashtags, look at the ones your favorite Instagrammers or popular accounts in your niche use on their posts. You can also check out Display Purposes, which is a great tool for finding relevant hashtags.
Use a mix of popular and up-and-coming hashtags. It's obviously more difficult to get one of the coveted top nine spots in an extremely saturated hashtag, and you never know who may be checking out one of your hashtags with fewer posts to compete with!
This hashtag guide isn't our only pro-tip when it comes to Instagram. Over the past 5 years, we've grown our Instagram accounts to 700,000 followers and counting, and now we're ready to share what we've learned with YOU. That's right, you can learn all of our tips and tricks in our latest e-course, Instagram for Wedding Photographers. This is the FIRST Instagram course specifically created just for wedding photographers, so everything you learn in this course can be directly applied to your IG game. So, what are you waiting for? Enroll in the course today and learn how to stop chasing followers and start chasing clients.
Frequently Asked Questions About Instagram Hashtags
How many hashtags should I be adding to my Instagram post?
Quality is better than quantity! When adding hashtags to your post, we recommend you don't go over 30 at a time.
What are the best Instagram hashtags for wedding photographers?
This will differ for each wedding photographer, but consider these four things: where are you located, what are you posting, who is your target audience, are you trying to get re-grammed. From there, you can create hashtags to work in your favor!
Why is my Instagram post not showing up in the hashtags I used?
Instagram might have flagged your post as being spammy and shadowbanned you. To stop this from happening in the future, have a handful of different sets of hashtags that you can use on posts. Switching up what hashtags you use will grow your reach and limit the spamminess.