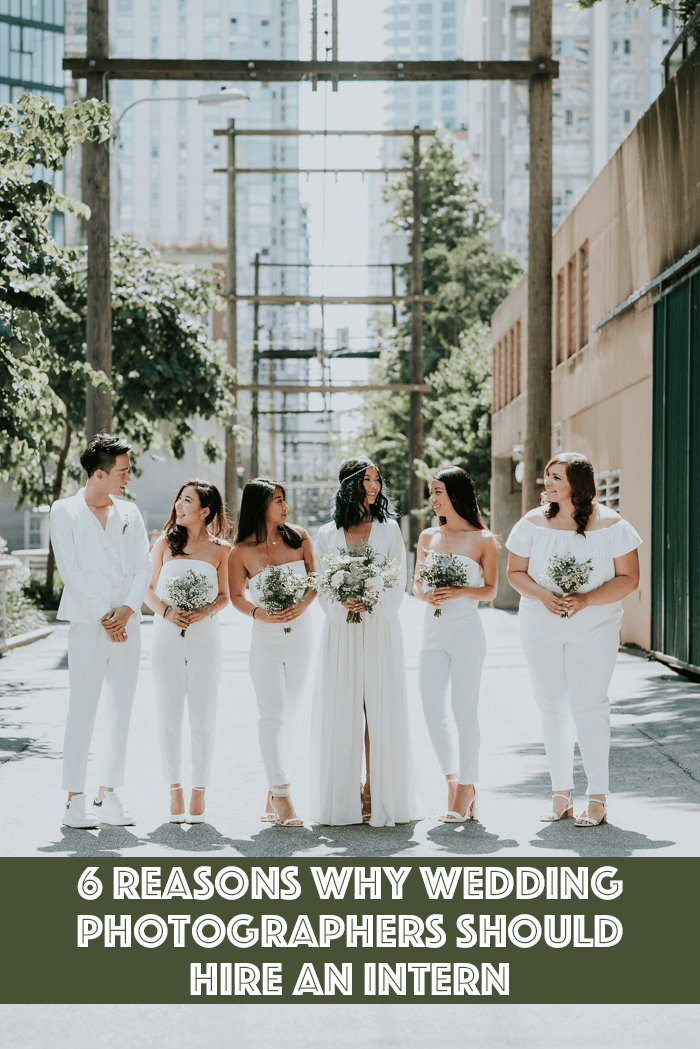 Photo by Hannah Martin Photography
If you've ever told yourself that you can't do something for your business because you don't have time, it might be time to hire an intern. There are so many qualified individuals out there who are seeking internships to gain experience and learn from someone just like you! Here are just a handful of reasons why hiring an intern can and will take your business to the next level.
Focus on What You Love to Do
If you're spending too much time on Instagram and too little time editing your weddings and meeting with clients, chances are you're feeling burnt out. And that's not good! By hiring an intern, you can mitigate that feeling of being stretched too thin and focus on creating quality work for your clients. It's a win-win!
Get Fresh Ideas
Interns bring more to the table than you think! If you foster an environment in your company where your intern feels comfortable bringing new ideas to you, you'll be surprised what a second pair of eyes can do for your business. Sometimes when you're too close to something, you can't see the full picture, and if you let them, an intern will help you identify new opportunities.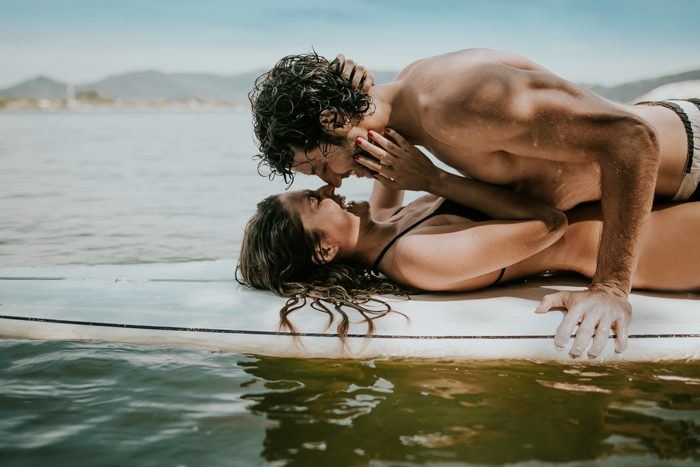 photo by Ale Bigliazzi
Scale Your Business
Probably the most popular reason for hiring an intern is that they will help you scale your business efficiently, i.e., expand the work being produced at a low cost. Don't be afraid to give your intern big responsibilities like posting to Instagram or writing blog posts – because you'll see the biggest return on your investment by having an intern help you with impactful responsibilities. Here are a few other responsibilities that are perfect for an intern to tackle:
Think about the things that you constantly feel behind on and place those responsibilities in the capable hands of your intern.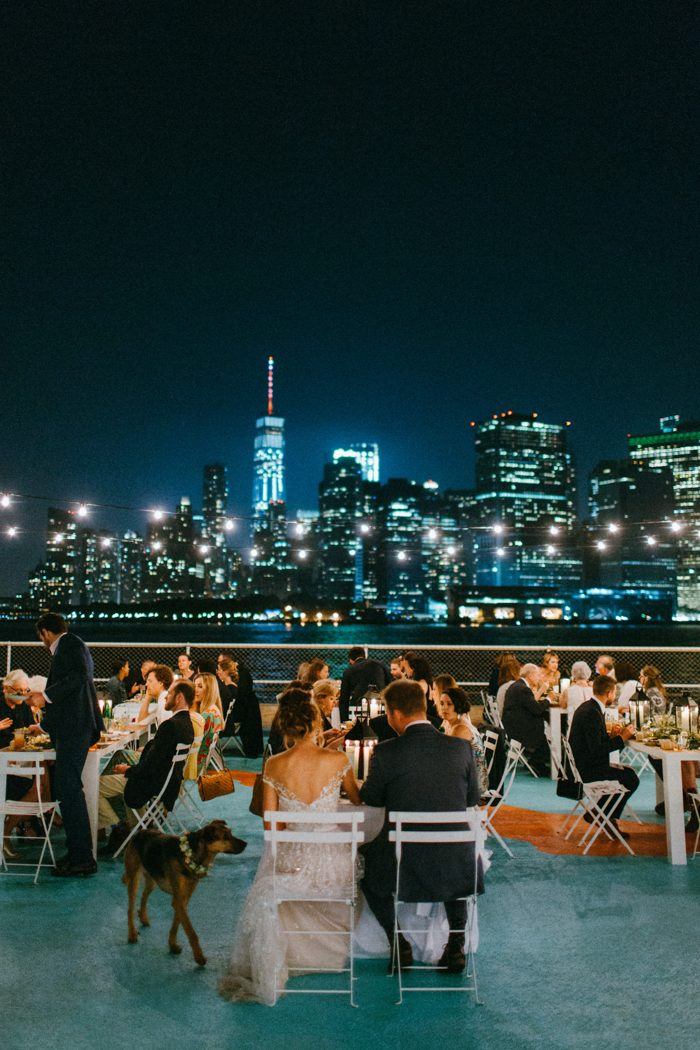 photo by Caroline Ghetes Photography
Spend Money Efficiently
While you might not have enough money to hire a full-time team member, hiring an intern is a cost-efficient way to start adding staff to your company. Depending on the minimum wage in your area, you can hire an intern to work 30 hours/week for less than $1000 per month. Smartest business investment ever.
Build and Market More Content
You know how we're always telling you to blog, blog, and never stop blogging? If you have your intern blog more of your work, that means they can market more of your work, too! And more content means more opportunities for couples to find you!
Become a Mentor
While becoming a mentor might not be something that you're currently seeking, it is definitely a fulfilling and rewarding experience.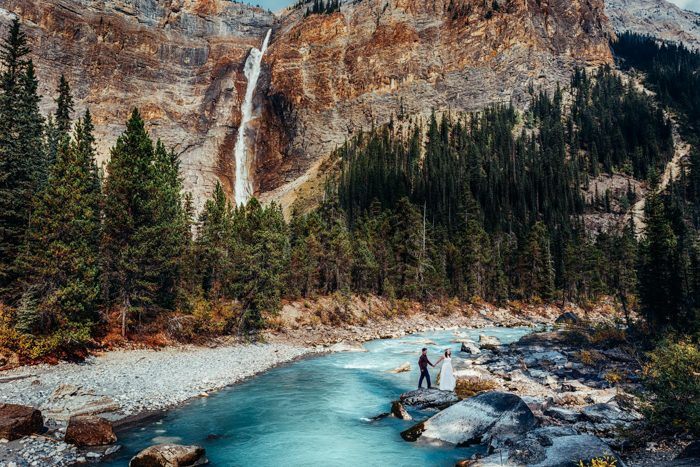 photo by BDFK Photography
Not sure how to hire an intern? Follow these tips:
Know what you're looking for – Are you looking for someone with great writing skills, killer social media knowledge, or an understanding of photography? Do you need someone to help you with putting out content on your blog and social accounts, managing client emails and scheduling, or assisting during weddings and sessions? Knowing what role you need your intern to take will help you write a better job post and find the best candidate!
Create a killer job post – Your job post should match your personality, outline the responsibilities of the intern, sell the benefits of the internship, specify the qualities you're looking for in a candidate, and include info on compensation.
Market your post – Share that you're hiring an intern with your followers, in Facebook groups, on Craigslist, on local college job boards, etc. Think about who might make a great candidate and market the post directly to that audience. This may include local bloggers who already understand things like SEO and social media planning, photography students at your local college who are looking for an apprenticeship-like experience, or students majoring in PR, marketing, or communications who have the skills you're looking for in an intern and are looking for college credit. Reaching out to local universities and/or blogger groups can be a good place to start!
Meet with your top candidates and ask the hard questions – Here's a list of standard interview questions and then a list of fun questions for your applicants!
Train, train, train – The more effort that you put into training your intern, the better the results will be! Even if your intern will be working remotely, you should start by training them in person or over Skype to be sure they have the best understanding of their responsibilities and so they have opportunities to ask questions up front.
Evaluate and reward – You should periodically let your intern know how they're doing and what needs improvement. If your intern is doing a great job, reward them with a raise or give them a part-time position with your company!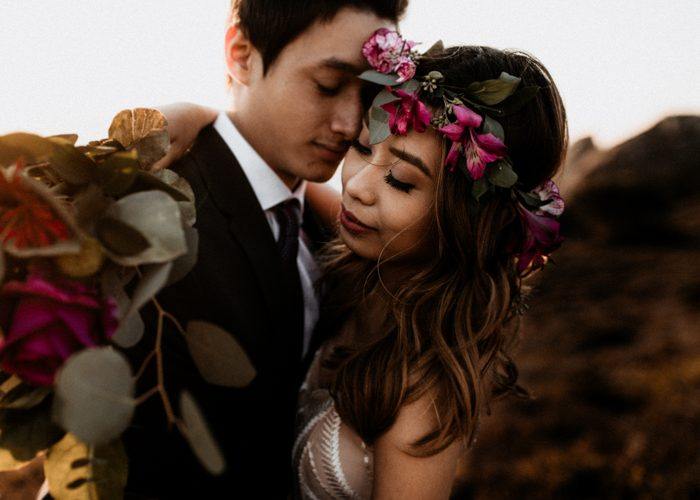 photo by Will Khoury Photography
Last but not least, my final words of wisdom to you are that you can't do everything all of the time. Delegating time-consuming or tedious responsibilities can make such an impact on not only your sanity but the health of your business in the long run.
Speaking of keeping sane, have you checked out our list of best business management tools for wedding photographers?