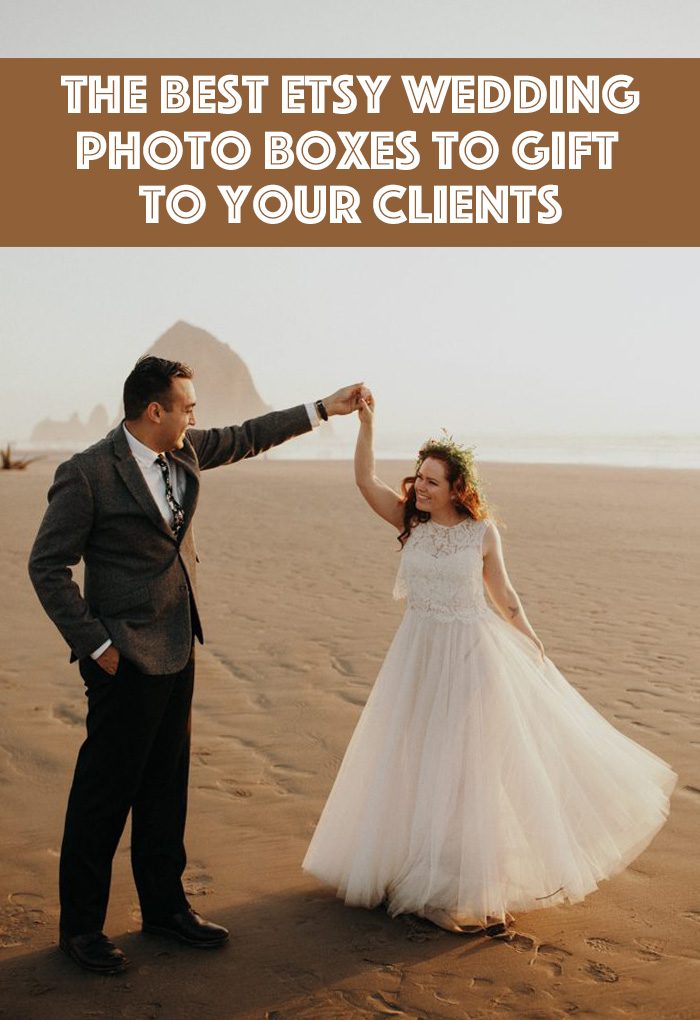 photo by Jordan Voth Photography
It's all about client experience, and these wedding photo boxes will have your couples feeling special way past their time with you! There's no better way to say thank you than to surprise them with a set of prints in a keepsake box that they can pass down to future generations. You will not only show your appreciation but show how important and special it is to print photos and not let them sit on a computer hard drive! From modern sleek designs to classic and timeless vibes, take a moment and dive into our list of 21 of our favorite photo boxes!
Wooden Photo Boxes
5×7″ Walnut Wood Photo Print Proof Box – ModernAlbumDesigns
Wooden photo box for 4×6 prints | Vintage engraved box for 15×10 cm photos – PhotoPandora
Wood Memory Box for 4×6″ Prints – Custom Engraved Walnut Memory Box – Print Photo Box – Box Storage – Presentation Box – Wedding Card Box – ModernAlbumDesigns
Wooden photo box with leather handle. Wooden box. Photo box for 15×21 cm (6×8″). Memory box. Wedding photo box. – collectivemade
Wooden photo box usb flash drive photographers packaging – heartfeltbox
Couples Keepsake Box, Personalized Anniversary Gift, Wedding Gift, Couples memory Box, Personalized Wedding Photo Box, Custom gift – WoodenEngravedShop
Personalized black wood photo box for photo packaging and for 4×6 (10x15cm) prints with wooden usb flash drives – GrafkaWoodShop
5×5 Heirloom Photo box with 5 sections for 5×5 prints – AutumnWoodWork
Glass Photo Boxes
Clear Glass Photo Box – 4×6 – 4.5×6 – 5×7 inches – SherriStudio
Glass Photo Box, Proof Box, Glass Shadow Box, Gold Glass Box – 5×7 – TheQueenofCrowns
Silver 4×6 Proof Box / Glass Box / Glass Proof Box / Proof Box / Glass Photo Box – FirstHeirloom
Engraved Glass Photo Box – HangingBranch
5×7 Rose Gold and Glass Photo Box with USB and Ivory Silk Ribbon / Photographer's Packaging Wedding Client Delivery – ObrieShop
Glass Photo Box – Wedding Photo Box Jewelry Newlywed Gift Ring Small Geometric Letter Holder photography card holder card box reception – ElevenDecorShop
Clear Glass Photo Print and USB Flash Drive Box 5″x 7″ Photo Display Case, Gift For Her, Wedding Photo Display Box – jacquiesummer
Linen Photo Boxes
Linen 4×6 Photo Box – OuiBindery
Gray Color Linen 4×6 Photo proof and USB boxes | Linen Box | Photographers packaging – PhotographerBoxes
5×7″ Linen Photo Proof Box – Grey or Ivory Fabric Storage Box – ModernAlbumDesigns
Charcoal Linen Photo Box with Crystal Glass USB Flash Drive – HangingBranch
Linen fabric USB Box (without usb) Print & USB Flash Drive Box personalize flash drive photo box gift wedding box Proof Box for photography – EWARTWOODS
4×6″ Linen USB & Photo Box – Print Proof Box – Photography Presentation Box – Muujee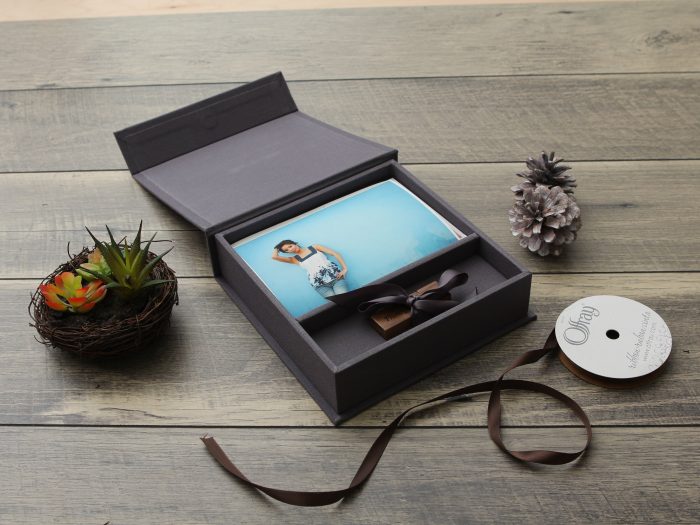 If you're looking for more ideas on how to make your couples feel special, then check out these 5 thank you gift ideas!