For a wedding photographer, there's no joy like getting your wedding submission accepted. Receiving a yes that you worked so hard for, no matter how long it takes, does wonders for both your confidence and your reputation. In fact, it's almost as satisfying as securing your first booking.
If you want to keep growing as a wedding photographer, getting your work published is a good way to start. Wedding publications can shine a light on your work, and in return, you'll get to show your unique approach to telling a couple's story. And eventually, hopefully, the exposure will send new clients your way.
But even with all those perks, submitting your work can be intimidating. There are publication guidelines to follow, client permissions to secure, and lots of unanswered questions, such as, Where can I pitch a super niche wedding, like a rustic barnyard or celestial-themed styled shoot? How many images should I send – a full gallery or a curated collection?
If you've ever asked yourself these questions, you're right at home with photographers facing the same dilemma.
Luckily, we spoke with a few publications about the submissions they end up accepting, and surprisingly, the make-or-break requirements weren't that extensive. It seemed as if with a little effort, any photographer (with a bit of discernment) can get their work published.
So, are you ready to let the world see your amazing art? Keep scrolling to discover what makes publications like Junebug Weddings, Green Wedding Shoes, Bridal Musings, Equally Wed, and more take a second look at a photographer's work.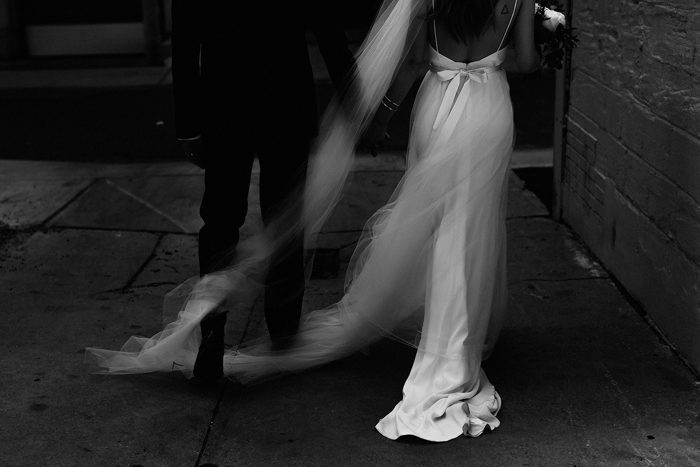 photo by Bows & Lavender
What makes a wedding scream, "publish me"?
"For me personally, it is always a strong visual story that primarily focuses on the human connection. Touching moments of togetherness and joy and celebration – holding hands, loving embraces, tears, natural moments as they unfold. Of course, I also love the fashion aspects and a beautiful dress does it for me every time. I'm a bit obsessed with a good cut and fit! I'm married to a former fashion designer/pattern cutter. I can't help it. The decor and details are less important but still play a key role as they are a part of the visual storytelling."
"When I really stop and think about it, images full of joy are what sway me every time. Natural smiles, laughter, humans together having fun – I feel that now, more than ever.
But a good, strong visual insight into the full day is key."
"It is all about the details. We love all different types of weddings from all different locations, but one thing that we are always looking for is great details that will inspire our readers. The term "rustic" is a very large umbrella term which covers everything from farm and barn weddings to vineyards, backyard and loft-style weddings, so we love to show off as many of those different styles as possible."
"The very first thing I want as an editor of a wedding magazine are incredible visuals, so the photography has to be of the highest quality. Secondly, I want the photos to tell a story. Take me and our readers through the day with the details, the emotions, the movement of it all. Our readers are looking to be inspired for what to do with their own weddings, as well as to be moved emotionally."
"We love to see things we've never seen before. We look for standout moments, dresses, venues, florals, DIY projects, heartwarming stories – and we're always looking for anything that will inspire a reader."
"Examples for standout moments…"
"Unique, couple portrait."
"Stunning or alternative cakes."
"Unique ceremony and aisle decor."
"New and different floral ideas."
"We look for a few things. The more things the submission has, the better chance of us accepting it. We look for great photography, unique plus new design details, fashionable wedding attire – including the couple and/or bridal party – a unique venue/location, and a sweet story about the couple. That could be how they met, how he/she proposed, how they put together their wedding, etc. "
"Predominately we want to see unique weddings and decor ideas that we haven't seen over and over again. It could be something small that makes it unique, but there needs to be something different or something that we haven't seen over and over again. We are looking to share 'what's next' rather than the same style of weddings we've seen for years and years. We love to hear about unique love stories and wedding days and of course, the photography has to be excellent."
"At Bridal Musings, we're constantly on the lookout for diverse celebrations. We love 'something different, something new!' Any beautifully photographed event that falls into that offers a fresh perspective – whether it be the couple, the fashion, the venue, the decor, the food – screams 'publish me' to us."
"Pinnable photos! Pinterest is one of our top traffic referrals (our second highest traffic source next to Google!), so featuring content that will get repinned on Pinterest is key to a blog post's success. Photos that do well on Pinterest are usually vertical (portrait-oriented) and provide utility to couples planning their wedding (think decor shots, full-length shots of dresses, etc.) But that doesn't mean we aren't looking for moments! We want to feature weddings that our readers can connect with and moments are a big part of that! And of course, the style of the wedding plays a big factor in its publishability. We want to feature weddings that show our couples they can plan a day that feels like them, so any wedding that tells a couple's love story in a unique way has our attention. That could be in their decor, their fashion, or in the way they created their own take on classic traditions. So the winning formula for a 'publish me' wedding is pinnable photos, inspiring wedding style, and moments we can connect with."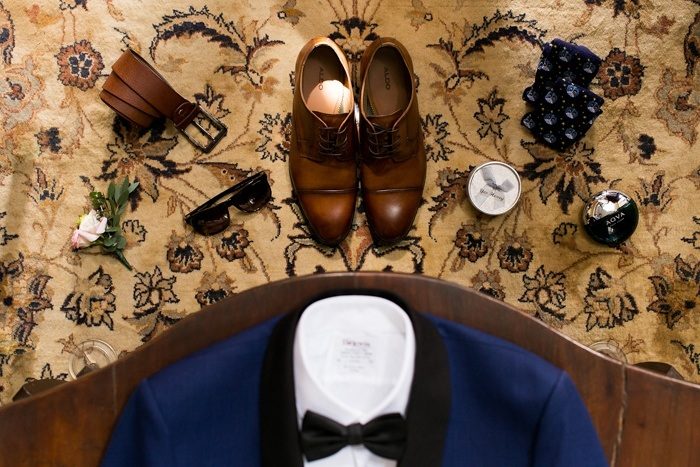 photo by Carlo Pilongo
Are there any common mistakes you see wedding photographers make during the submission process?
"Here are a few common errors I see being repeated quite often…"
"Sending images that don't provide a visual, precise story of the day. I need to get a vibe for the whole day, start to finish."
"Focusing only on incredible detail and decor and overlooking the human factor."
"Yes! Often we get lots of weddings that have way more photos of the family and the couple than needed. Of course, we want to see the couple and how they celebrated, but our reader is really looking to draw inspiration and gain ideas from the real wedding. Another very common problem we have is when a photographer submits either way too many or not enough images. It is more helpful for us to be able to scroll through somewhere between 25-50 images so we can pull out the best ones for our community. "
"Sadly, there are plenty. For us, as an LGBTQ+ wedding magazine, it's important to remember authenticity and intentions matter. We do not accept styled shoots that are not of real LGBTQ+ people. They don't have to be a couple, though that makes it 100 percent more meaningful, but having straight people pretend to be part of our minority community is gross, and our readers see right through it."
"Another mistake that's commonly made is not doing the homework to gather all the vendor credits and get the couple's story. Editors are incredibly busy people and have tons of submissions to wade through. If a photographer submits a wedding but says they'll round up the vendors or the couple's story later if accepted, you've just created additional work for the editor and usually, we'll just move on to the next one that already did follow our submission guidelines."
"And finally, especially for our publication because we live in a country wherein at least 25 states LGBTQ+ people can still be fired or kicked out of their housing for their sexual orientation or gender identity, you absolutely must get your client's permission before submitting the wedding for publication or even blogging about the client or sharing them on social. Yes, you own the work. But you can do significant damage to their lives. We've been publishing Equally Wed for 10 years, and in that time we've gotten more than a handful of takedown requests from couples who have lost jobs and family members because of their weddings being published on our site. Most often, they didn't even know their photographers were going to submit them."
"The most common mistakes we see are…"
"Not double-checking correct links for other vendors included in the submission."
"Omitting and forgetting credits in a submission."
"Sending images with branding or sizing them incorrectly."
"Not including enough background information about the event for us to create a story."
"Yes. Please, please don't send your full gallery. We look at hundreds of submissions each week, and you should be sharing an edited photo gallery for a wedding submission. Each publication is different, but generally, you should curate your wedding down to 50-200 photos. We don't need to see 100 photos of the bride getting ready…wow us from the start of the gallery. Put your, as we call it, "Instagram-worthy photo" first so we want to see more."
"Sending too many photos initially (or full galleries which take a long time to look through). It's best to send 10-20 highlights first so we can get an overview of the wedding before we request to see the rest if we're interested. We mostly want to see portraits of the couple and detail shots (cake/centerpieces/flowers) at the submission stage. Group shots/ dancing photos/guest photos, not so much…"
"If the wedding is accepted, we will let you know if it will be printed online or in our print magazine. If in print, the images need to be provided at 300 DPI. Sending things too low res is another common mistake. Oh, and when we ask to see the full gallery, we really do mean the whole gallery that your clients get. We will make our selects from everything that's available. The more photos we have to choose from, the better the feature will be. Editing down for us actually isn't that helpful as we know the kind of images we want to publish way more than you do!"
"Sharing an entire wedding gallery versus a concise 'highlights' gallery is the most common mistake we find with photographers who may otherwise find success submitting weddings. If we get lost sifting through hundreds and hundreds of photos – even when beautiful – we can lose focus or interest in the submission."
"Submitting content similar to what we've already shared. And I totally see why this happens! Folks see something on our blog and say, 'Oh perfect, I have something just like that, now I know what to submit!' In reality, we want to share content that's new and exciting to our readers. Another common submission mistake we see is photos being submitted out of order. To visualize what the feature will look like, it's easiest if we're looking at a submission gallery that's in chronological order."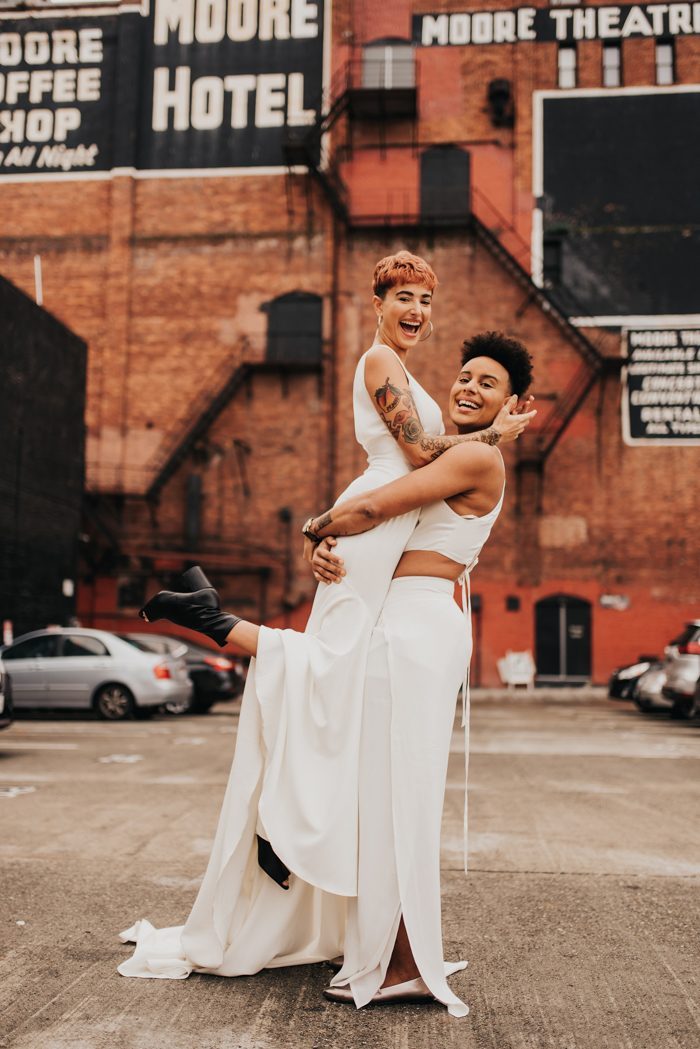 photo by Baylee Dennis Photography
Other than submitting amazing photos, is there anything wedding photographers can do to stand out and get published?
"Absolutely, yes – a lovely personal intro and connection if you're new to submitting to Love My Dress. I'm all about the story and how stories are our currency for communication and connection – so I love for the actual photographer to tell me a little about the day itself and how it was from their perspective rather than just sending the basic info (date/venue/dress). Each story is unique and precious and when more of an effort is made to share that story, it reminds me of how privileged I am to be in a position to share with others. These are weddings are not public performances after all; they are personal moments of joy and celebration and we are honored to be able to share in them and be inspired by that joy."
"We love it when we get all of the information about the wedding day. It is so helpful when the photographer not only gives information about where and when and of course, the vendors. But quotes from the bride or the couple seem to really help us be able to present an amazing real wedding our readers want to spend time looking at."
"Yes! Follow the submission guidelines to a tee. Be helpful. Follow the publications you wish to be published in. Support them by following them on all social media channels. If you want to follow up on your submission, do it with kindness."
"Be nice, it goes a long way. I do think sometimes people forget that we are human beings on the other end of the email. Do your homework before you submit. It literally takes five minutes to check your work and the links you submit, so please do it. If you are the one submitting, it's your responsibility to submit the correct information."
"We also look for entertaining features, travel features, DIY posts, and home tours. You can submit to one of those other areas if you have something new and fresh to share there. Or maybe a helpful tip post to go along with your photos – i.e., we aren't going to be seeing any spring weddings this year, and summer isn't looking great either. With all the weddings getting postponed, winter weddings are going to be much bigger this year, but we need to inspire couples to think winter! Do you have a great winter wedding? This is the time to submit those….think about what is going on currently in the wedding world and pivot."
"We are always happy to take written article submissions too, especially for our print magazine. If you have something you'd like to write about that would also help our audience, we'd love to get some pitches! We give priority for features to our advertisers. If you support us, we support you back!"
"We're simple folk! A short and quick email with a link to a clean and concise gallery is our favorite way to review submissions."
"Absolutely! Inclusivity is something the wedding industry desperately needs more of. Send us photos that celebrate all kinds of love – in every color, size, sexual orientation, and culture. That's what we want to publish."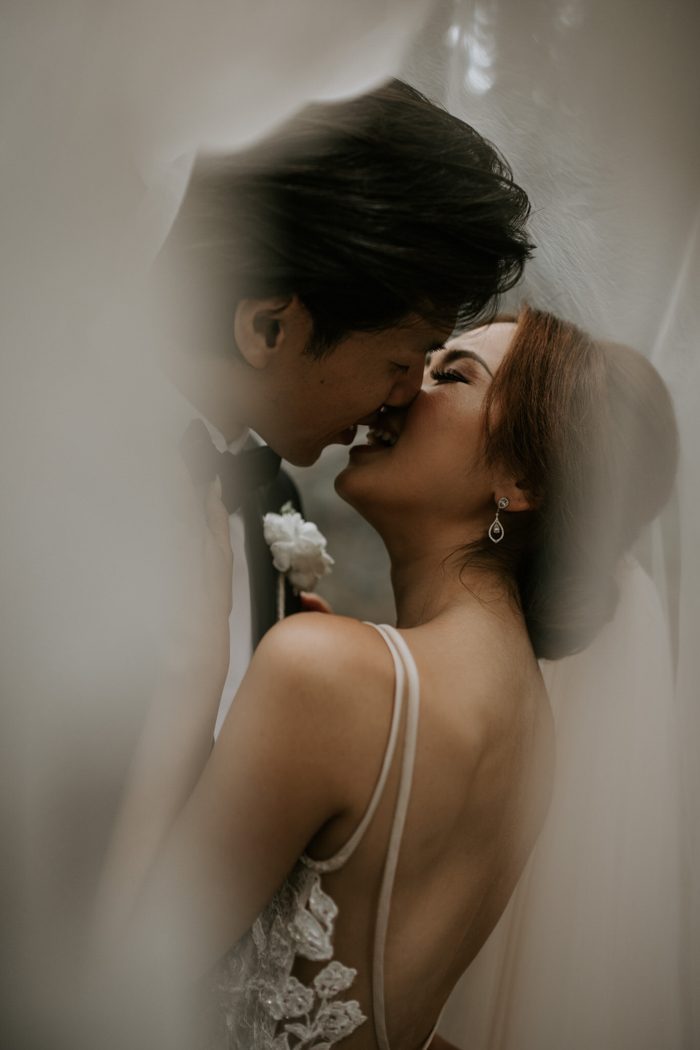 photo by Erin Fraser Photography
Anything else you'd like to add?
"I can't stress enough how important it is for the photographer to have gained rights to publish the images, which they usually do in their contract with their client, but I have in the past had to deal with angry couples who do not want their wedding showcased, and every time it is due to the fact that a proper photographers contact was not issued."
"The world needs your magic. Don't be afraid to submit. Study the publications you love to see what we love, take notes on repeated style, and see if your work is a fit. Maybe even ask a trusted colleague if you're unsure. But you can't be published if you don't submit."
"We're a publication for every couple, and we love featuring all styles of weddings."
"You can find us at rocknrollbride.com and our Instagram is @rocknrollbridemagazine (@rocknrollbride for editor Kat Williams' personal account)."
"We love new creative ideas, DIYs, eco-friendly tips – If you're hoping to get your styled shoot featured, try to incorporate some sort of fresh project that we'll be dying to share with our couples."
"Make sure you follow the submission rules and guidelines. Send the correct file sizes, number of images, and the vendor information that we need to make it easy for editors to review your work quickly. Oh, and don't forget that kindness goes a long way!"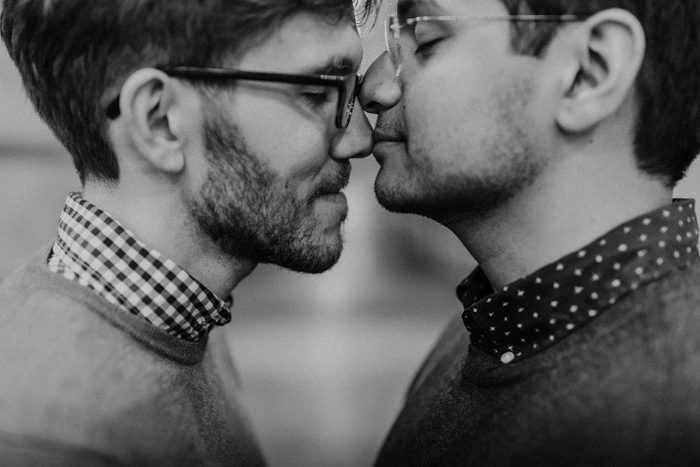 photo by Brandi Potter Photography
Now that you know the secrets of getting your wedding gallery submission published, it's time to take the next step. Grab our How to Get Published Guide for a complete, step-by-step guide to pitching and landing your work at publications of any size.