As wedding photographers, we often believe the look of our brand needs to fit into a tidy box, where all our clients have a similar, perfectly aligned vibe. We're told to spend time figuring out who our ideal client is, encouraged to imagine exactly what they do, their likes, and (archaically) how they look, so we can market to this unicorn client. The result is a push towards couples and images that feature straight, young, thin, tan, and white clients. This drive towards a certain type of client doesn't leave room for anyone else's love story. Often, this emphasis keeps a professional from becoming an inclusive wedding photographer.
Being inclusive means making sure everyone feels and knows they're welcome to the table. Not every client is straight, young, thin, and white. What an unequivocally boring and totally outdated standard we're holding ourselves to! Your brand shouldn't rely on booking only a certain section of the population—especially if that section is based on how they look and who they love. Your brand should be about how beautiful your work is, not who is in front of your lens.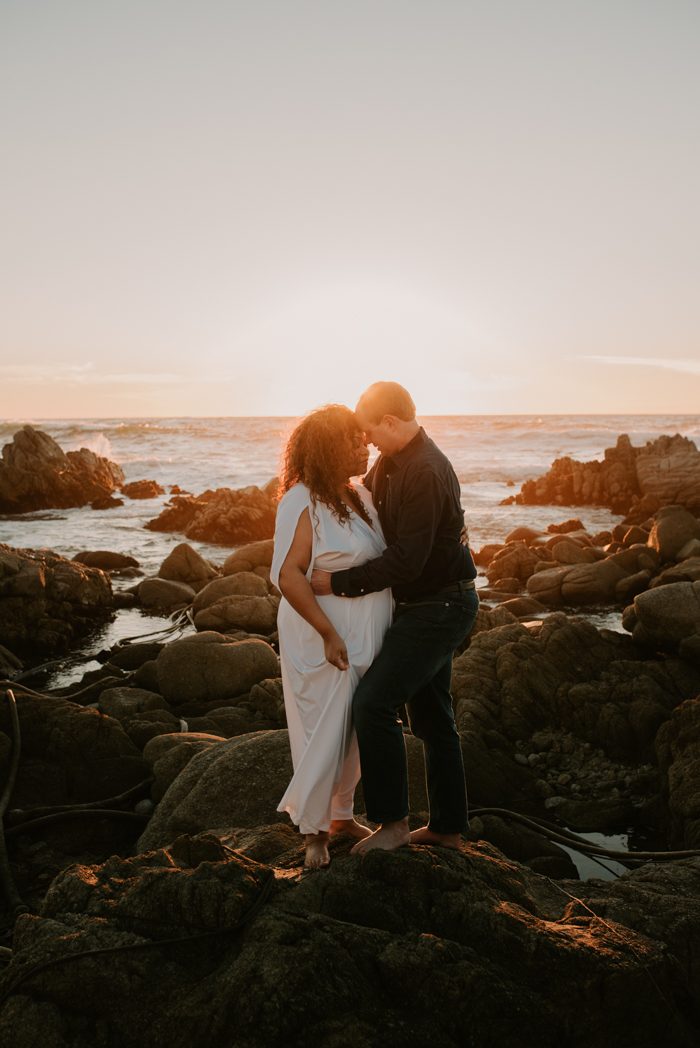 As wedding photographers, it's our privilege to be able to help normalize and promote representation, thanks to the fact we create imagery surrounding love stories. Inclusivity isn't just a concept. It's a practice. So, here are ten tangible ways to help ensure your potential clients feel more seen and respected as you become an inclusive wedding photographer. 
1. Tell The World You're An Inclusive Wedding Photographer
Rather than simply announcing that you're an LGBTQ+ friendly photographer somewhere deep on your site, state it proudly on your home page in an easy-to-spot location. Also, make sure to clearly identify as welcoming in the bio on your social media platforms.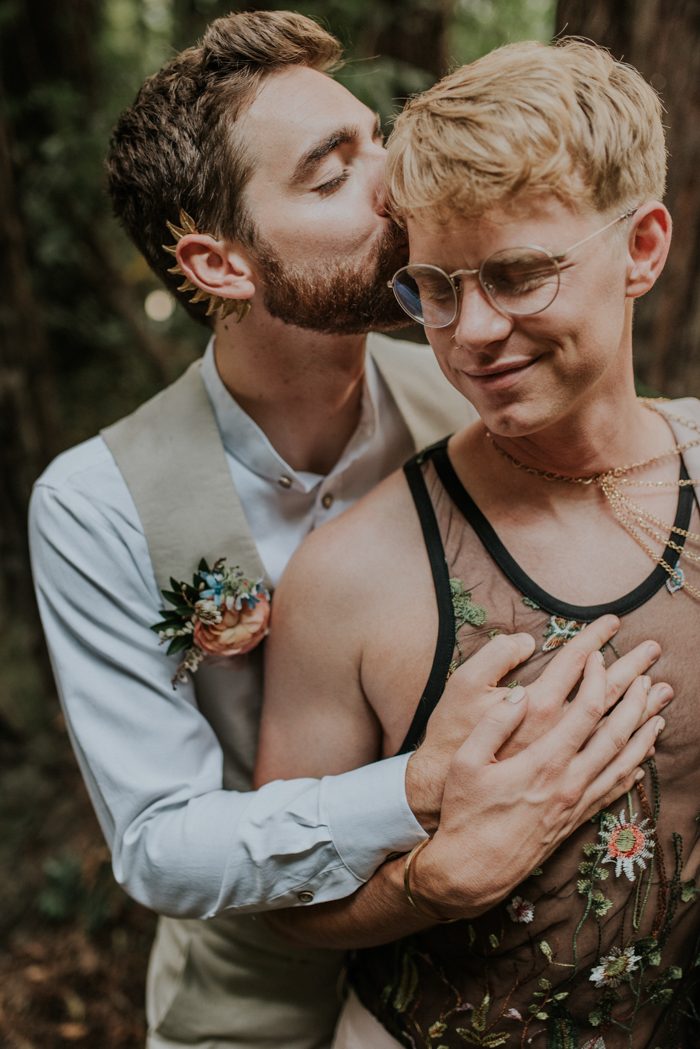 2. Show Your Commitment to Inclusivity
Don't just say you're inclusive. Show it! We're a visual industry! Make sure your homepage features people who all look and love differently. Showcase different skin tones, love stories, ages, sizes, and styles. So many times we use hashtags or share memes promoting diversity, but fail to actually highlight it on our pages. If you don't currently have these representations of love in your portfolio, plan and participate in styled shoots—more on that in a bit.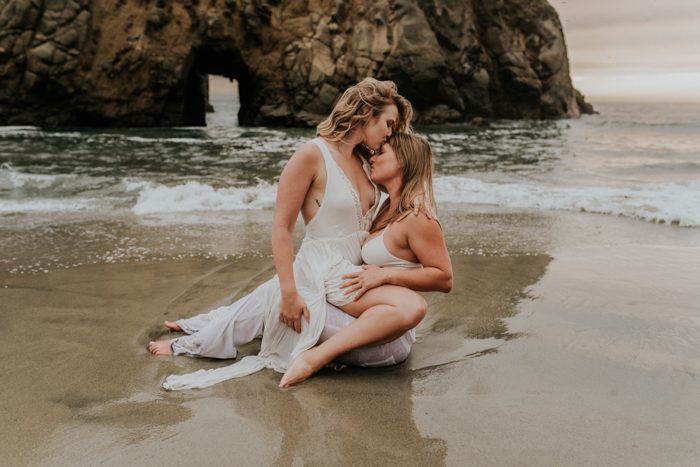 3. Be Thoughtful About Your Content
When sharing on social media, always try to show diversity in your top nine photos. No one wants to have to scroll for ages to find someone who looks or loves like them. 
4. Utilize Styled Shoots To Get Started
If you're new to working on inclusivity in your portfolio, you might find that you're missing the representation you're hoping for. Don't get discouraged—use this as an opportunity. Consider using couples or models for styled shoots who are BIPOC, LGBTQ+, or even those who have body differences. Remember this mantra: representation whenever possible.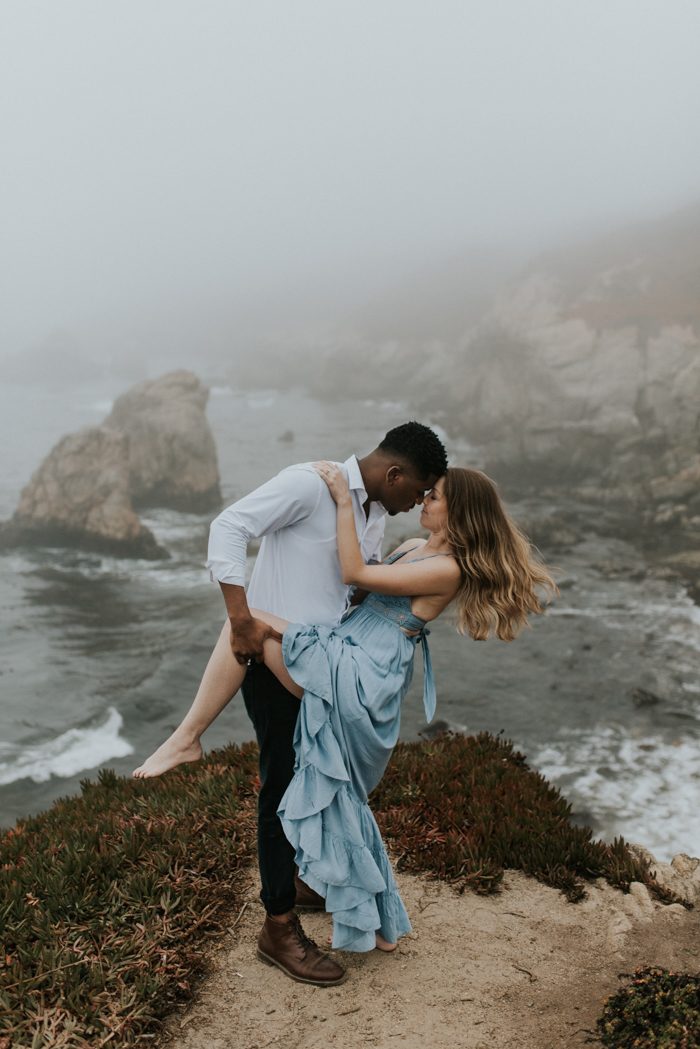 5. If You Use Models, Pay Them
Put your money where your mouth is. Research from American Progress found large disparities in pay for transgender women and gay men. While not every styled shoot has a budget to pay your models, some do. Whenever possible, respect your models' time and energy by paying them. 
SHRM, an HR training organization, outlines how men and women of color make less than their white counterparts across the board. The Verge recently reported even more discouraging news, Black influencers and models are significantly underpaid in the social media space. Do your best to ensure your work isn't contributing to these problems and pay your models.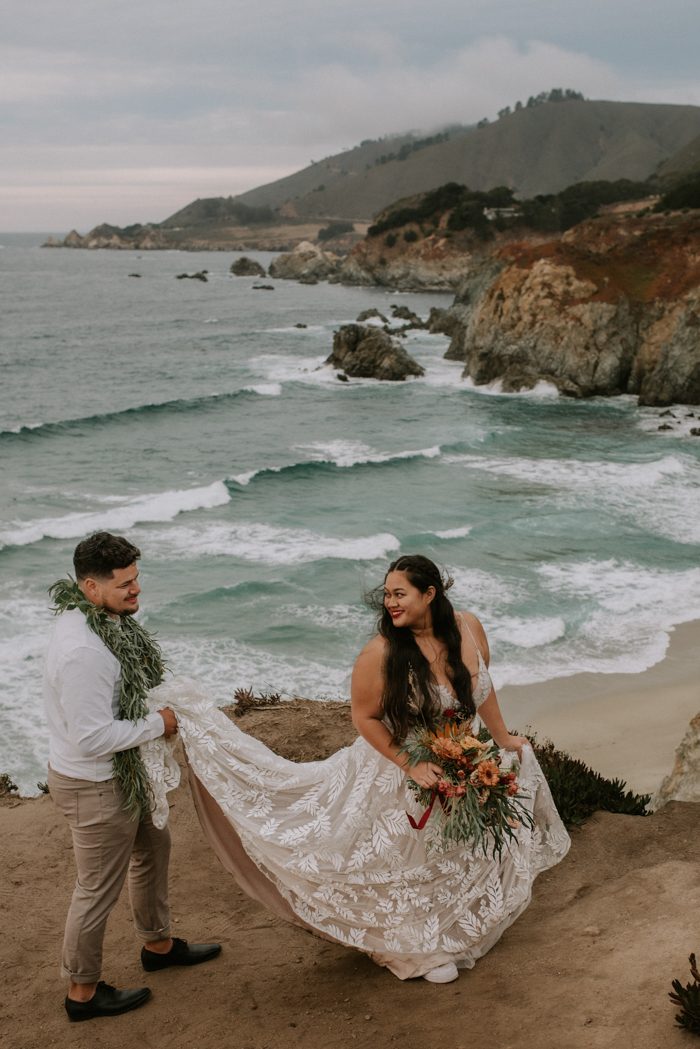 6. Words Matter
Be sure to use gender inclusive language when it comes to your wedding photography packages. Not every wedding has a bride and not every wedding has a groom. Some of your couples won't even identify with a specific gender! Your verbiage should reflect and respect this. If you're having a hard time updating this language, simply refer to folks as they, them, or couple in your packages and contracts. 
7. Double-Check Your Vendors And Venues
Make sure the vendors and venues you're aligning yourself with share the same inclusive values. Never partner with a venue that isn't overjoyed to host an LGBTQ+ union, or one with a history of enslavement. This will go a long way to building a welcoming foundation on all fronts.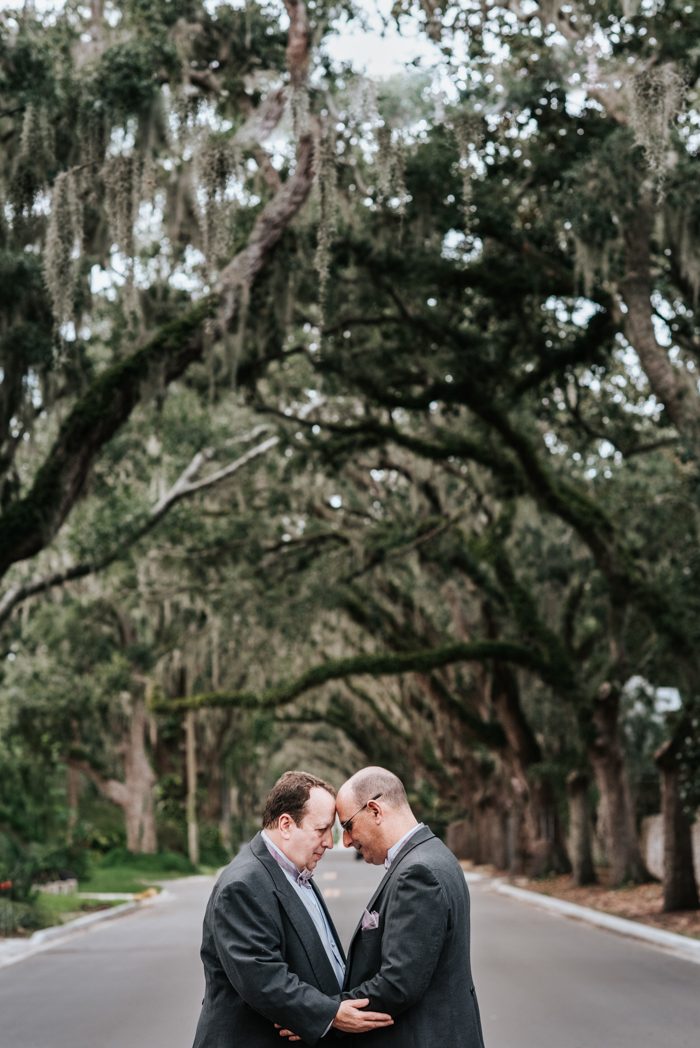 8. Honor Skin Tones
Learn how to honor darker skin tones and hues in your editing, so that there isn't any (inadvertent) whitewashing of your clients. So many photography presets on the market really only cater to lighter skin tones and don't even include a single preset that is built specifically for darker tones! This is both frustrating and wrong. It's important to know how to properly edit each and every gorgeous skin tone under the sun.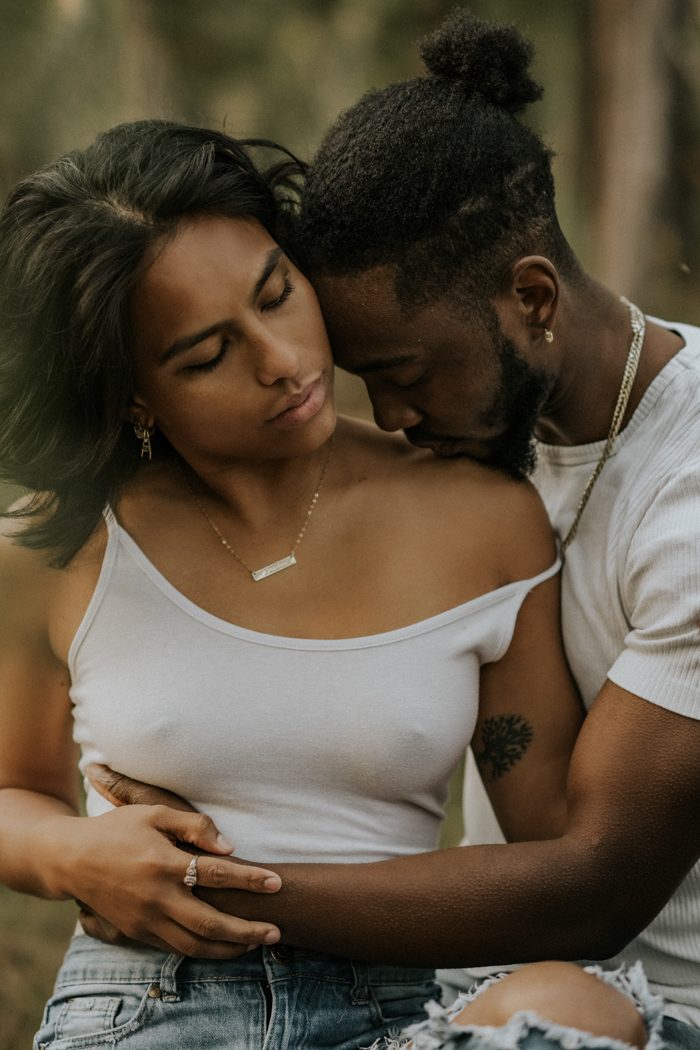 9. Respect Pronouns
Be mindful and respectful of pronouns. This is one of the simplest changes to ensure inclusivity. Add your pronouns to your social media bios, your website, and ask couples for their pronouns on your website questionnaire. Once you've got them, be sure to use them correctly. Honoring pronouns is a simple thing for us to do to help our clients feel comfortable and respected throughout all of their interactions with us!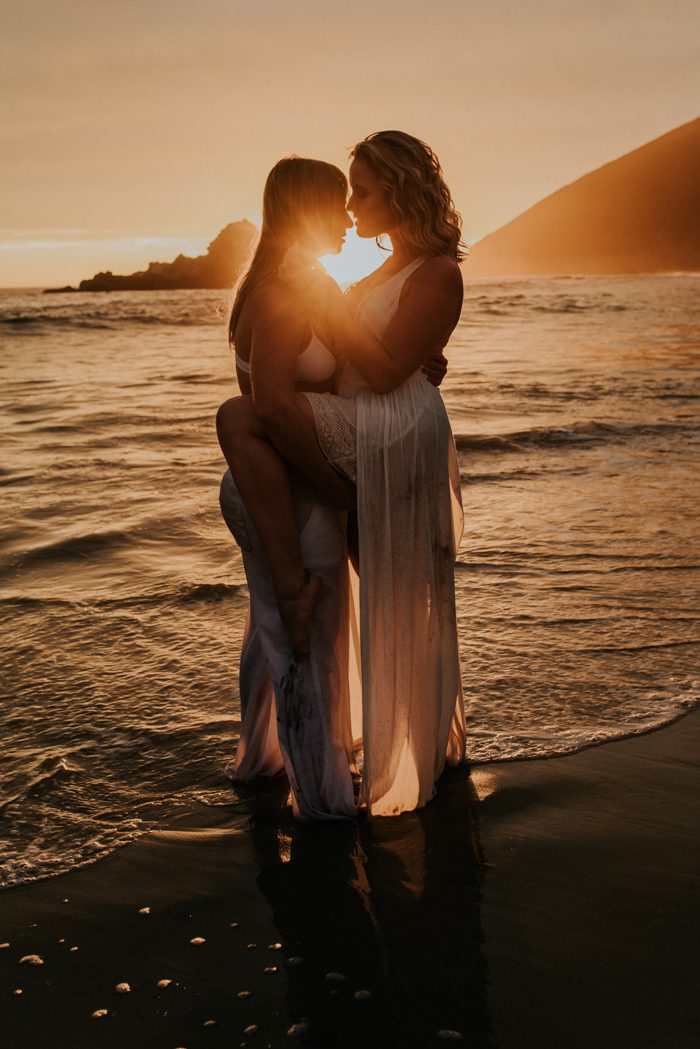 10. Don't Assign Gender Roles
When posing LGBTQ+ couples, be careful not to assign certain gender roles unless you're specifically asked. Don't assume one should take on the more masculine or feminine role. Give posing cuesGive posing cues that leave it up to your couple to decide how to assign interpretation of the direction.
Here's the thing—our jobs are to document love stories. It's a privilege to be trusted with this task. It shouldn't matter what our client looks like, who they love, or what they have under their clothes. What matters is that everyone who reaches out to you never has to wonder if their inquiry will be met with rejection or hate. They should know within mere moments of looking at your website or social media profiles that you're someone who will be stoked and honored to capture their story!
Practice makes perfect, so get started and become an inclusive wedding photographer now.
-Heather K Purdy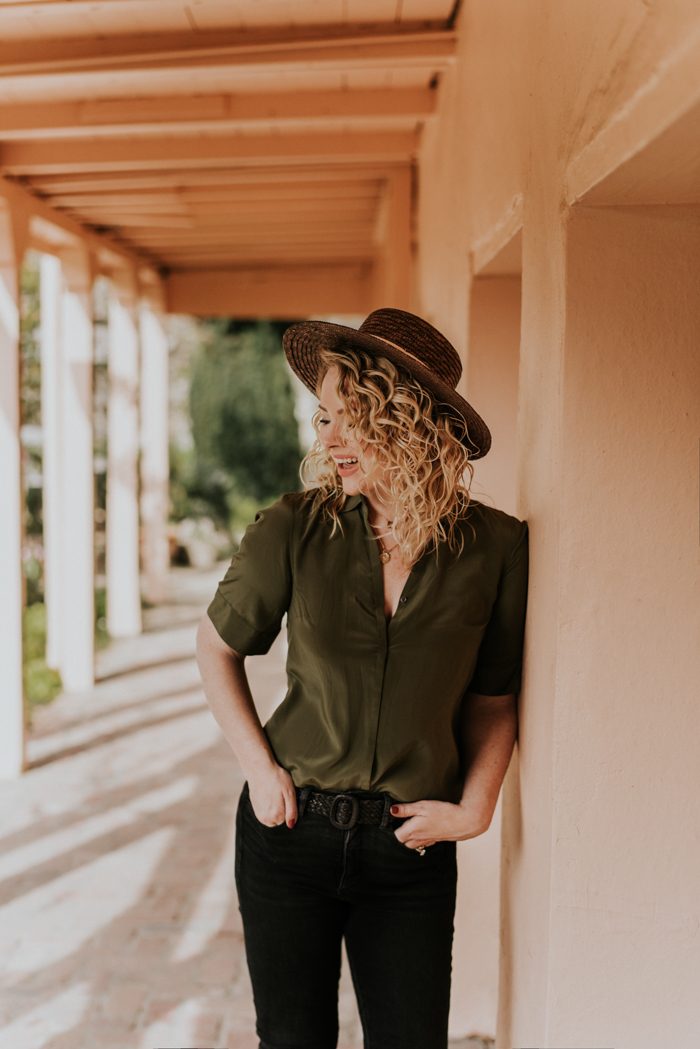 Thoughts On Inclusive Wedding Photographers From Photobug Community
We'd like to thank Heather K Purdy for sharing her thoughts on how to become a truly inclusive photographer and why it's so important. At Photobug and Junebug Weddings, we strive to celebrate all love and hope these simple actions inspire everyone to become inclusive wedding photographers.
To submit your own pitch for an article you'd like to share with our readers, first read our submission guidelines and then pitch your idea here.