Communication is one of the keys to success, especially when building both business and client relationships. With clients at the forefront, it's important to learn how to serve them in all aspects of your business, not just when it comes to photographing their wedding and delivering images. Remember, if it weren't for your clients, you wouldn't have a business to run in the first place. So, let's focus on how you can rock client communication! Keep on reading to learn six ways you can work towards a successful and stress-free communication with your clients.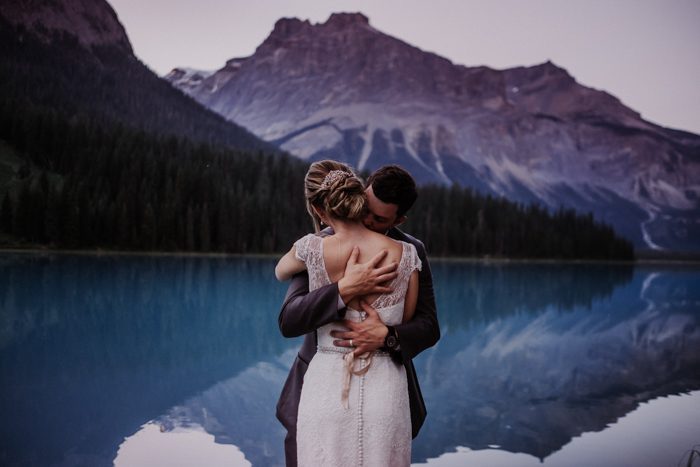 photo by Carey Nash
#1 Respond Promptly
We're diving right in with this tip first because if you aren't responding to your clients in a timely manner, then there's no point in going over the rest of the tips. Unless there is an emergency or you're unavailable for an extended amount of time with proper notice to existing clients (like maternity/paternity leave), then there's no reason why you can't respond to emails within 48 hours, sooner if possible! And if you are replying to an initial inquiry, that timeline speeds up quite a bit.
Keep in mind that just as much as you hate being ghosted by potential clients, clients don't want to feel like you're avoiding them. By simply being courteous and responsive, you're able to keep client communication open and build that trust with your couples.
#2 Set Expectations Up Front
One of the biggest ways you can work toward successful client communication is to set expectations upfront. You can do this from the get-go in your initial email, even before your couple has booked you. When you set the tone from the very beginning, you're giving your couples a glimpse into what they can expect from hiring you as a wedding photographer. As well, you're able to fully explain what they can expect in regards to the services you'll be providing, delivery timelines, etc. This will help get everyone on the same page and lessen the chance for anyone's disappointment.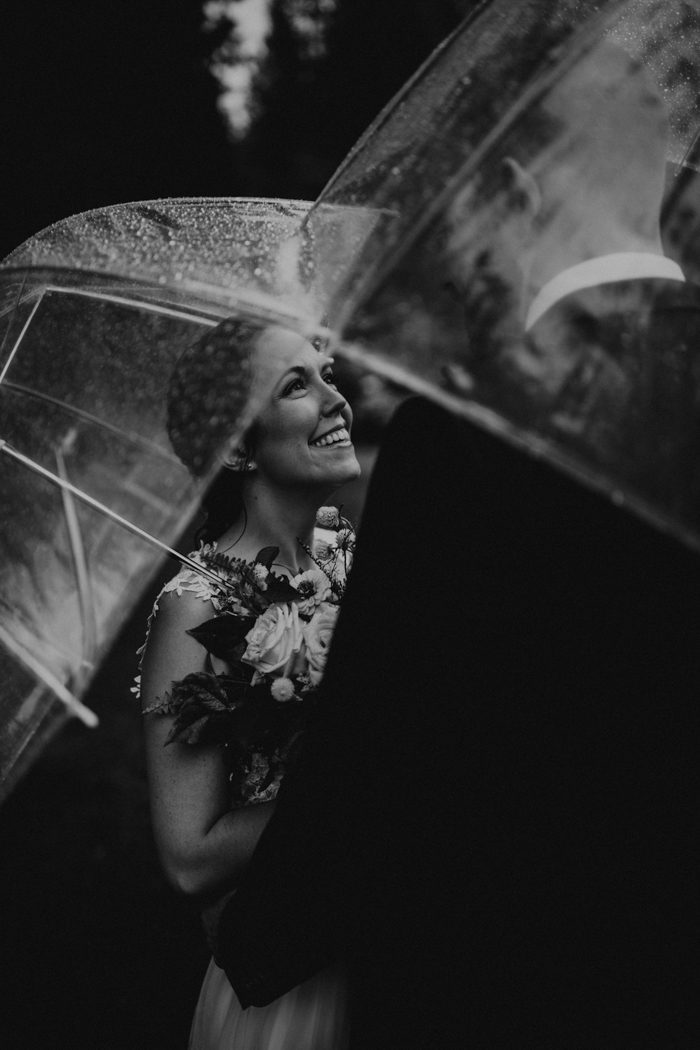 photo by Angela Ruscheinski
#3 Educate Your Couples
You may have seen in the occasional photography Facebook group where a photographer has complained about a client, because their client wasn't aware of X, Y, Z. Or maybe they're complaining because their client has asked when their photos will be ready or if there's a sneak peek headed their way. Regardless of what it is, your first instinct shouldn't be to slam your client in your private Facebook group. Instead, simply answer their questions or educate them about the issue at hand. Kindness and education go a long way. Remember, you're an expert at your trade. What you think is common sense about the wedding industry probably isn't to someone who is just entering the wedding world or hiring a professional photographer for the first time. Plus, chances are your clients are just excited about getting back their photos.
#4 Proof Read
Double-check and make sure your emails are good to go with a quick spell check! Although most communication done on a phone has autocorrect built into your operating system, it's still a good idea to do a quick proofread and make sure your misspelling hasn't changed to the wrong word. For example, misspelling "good" can often change to "food."
For writing emails on a desktop, we recommend you install Grammarly. Not only will is catch spelling errors, but it will look for grammar mistakes that you may not have noticed.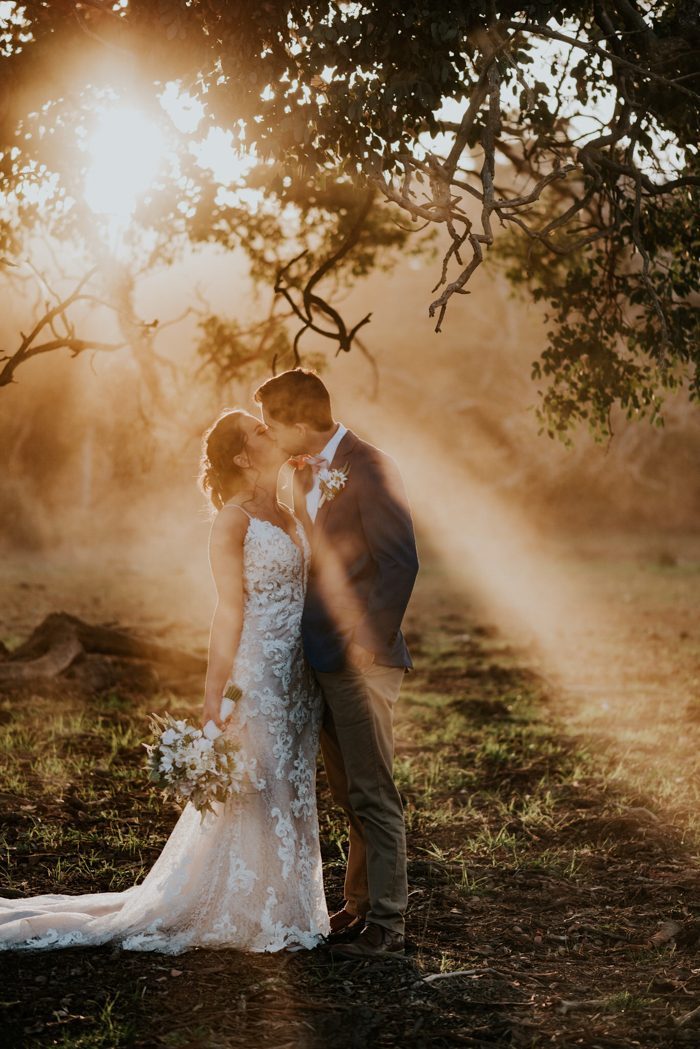 photo by Translucent Photography
#5 Follow Up
It's always nerve-wracking when you send an email and your inbox is all crickets from not hearing back from a couple. Instead of assuming you've been ghosted, send a brief follow-up email. Often, the email has gone to spam or it got lost in the couple's inbox. A kind reminder and check-in can help give your couple a slight nudge to respond and take the next steps that you're waiting on.
#6 Stay Organized with a CRM System
From responding to the initial inquiry to post-wedding emails, there's a lot of email communication that happens with each couple. In order to stay on top of everything with ease, we recommend staying organized with a customer relationship management (CRM) system like Honeybook. CRM systems make communication a breeze by keeping things organized and automating many of the emails that you need to send to each client. By staying on top of your to-do's and email, you will be able to better serve your clients and keep track of the various clients you have with minimum stress.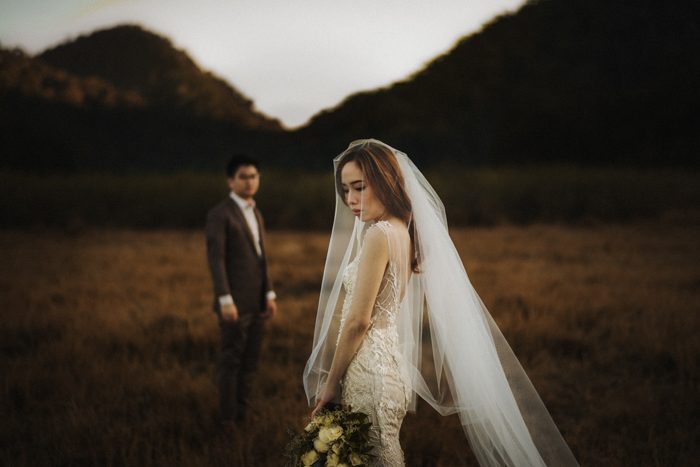 photo by Rangga Jamaludin
Frequently Asked Questions about Client Communication
How soon should I respond to wedding inquiries?
As soon as possible! We recommend no later than 24 hours from the initial inquiry. Keep in mind that couples are shopping around and emailing multiple photographers at once. The early bird gets the worm!
Is email actually important for running a wedding photography business?
Absolutely! E-mail is still very relevant and common when it comes to client communication.
Is there a way to automate my emails being sent to clients?
Yes! We recommend choosing a customer relationship management (CRM) system to stay organized. You can keep track of to-do lists, couple questionnaires, automate emails, and more!
Now that you're a communicating pro, brush up on these 14 common writing mistakes to avoid when blogging and emailing.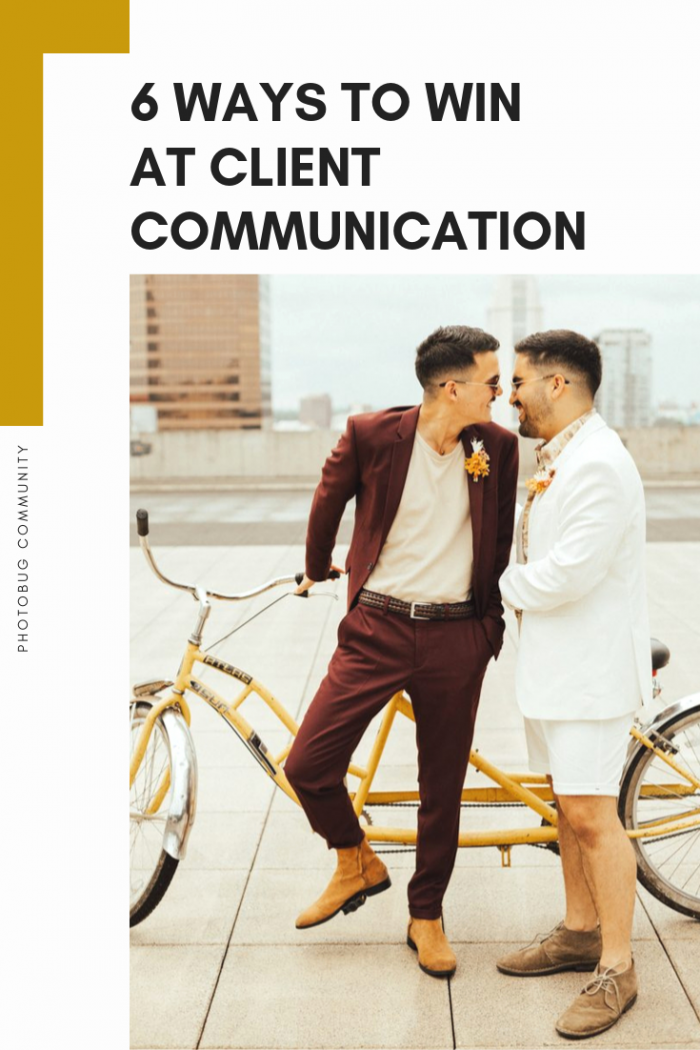 photo by Eleanor & Pete