How often do you repurpose wedding photos and videos? Is it a once-a-month undertaking when you run out of ideas, or a weekly process of integrating content across your blog, social media, and email marketing?
If you can nod yes to the latter, you're on the right track. Repurposing content, especially your wedding photos and videos, is the best way to promote your work online. You'll create less content from scratch, save precious time, and attract new clients by sharing your work in additional formats.
Need some non-typical ways to get started? Here are eight tips to create more content using the photos and videos you already have.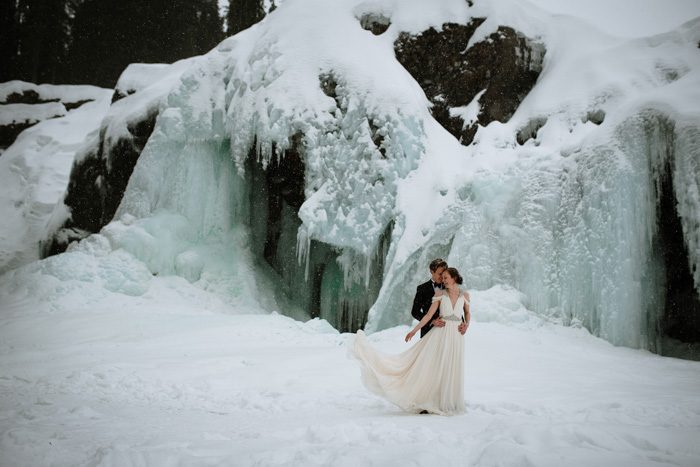 photo by Petrichor and Pine
1. Update and Reshare Older Posts on Your Photography Blog
Blog posts are a gold mine when it comes to repurposing content. You can share them across the web as often as you want, and they're crucial for getting discovered on Google.
However, there are rules to the SEO game. Before you can make significant strides, you need content that's relevant, useful, and up-to-date.
To make your content more competitive, compile a list of your most highly-ranked blog posts on Google. You can find this information quickly if you have Google Analytics installed, but if not, your website's analytics dashboard will do. 
Once you have a solid list, take some time to refresh every single blog post. You can do small updates, such as adding new images and videos to the post. Or, if you really want to attract new visitors, you can update the text with new information. 
As you've probably guessed, this strategy is best for client-driven posts—think "how to pick the perfect venue" or "where to find the best local caterers." That's because blogs featuring unchanging events, such as wedding recaps or vendor interviews, don't contain tips, tricks, and advice you can edit on the fly.
2. Create Instagram Carousels from the Weddings You Shoot
Did you know that carousel posts on Instagram earn higher engagement than standalone images or videos? If you typically share one or two images per post, it's time to pull more photos out of the vault!
Of course, there's an easy way to do this and keep your IG carousels spinning. Whenever you shoot a new wedding, set aside 10 heart-warming images that tell your couple's love story. This completes two tasks at once: you can use the images to post both an IG carousel and a wedding recap blog that describes the ceremony in depth.
But that's not all. If you publish the blog post first, you can use its text to build a caption for your IG carousel. It can take effort to write a good caption, so reusing what's already written is an undeniable win!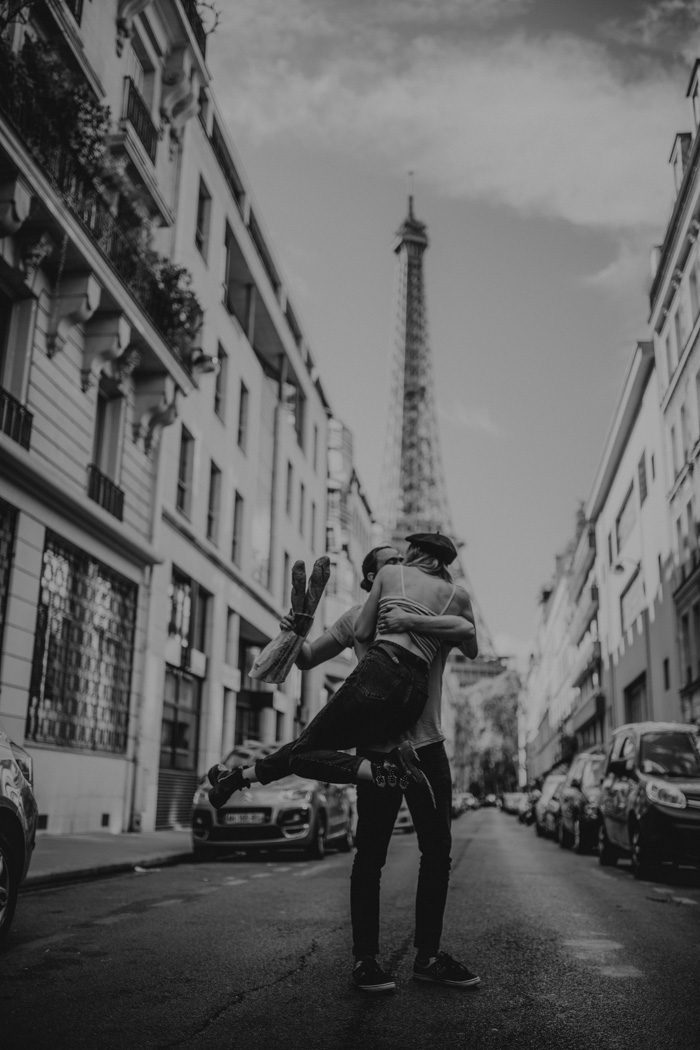 photo by Joanna Eliza Photography
3. Create Smaller Blog Posts to Support Your Main Topics
OK, let's go even deeper with blog posts. We've covered the power of updating and resharing them, but another benefit of blogging is that each post can spark a new idea. The main points of your blogs and—ideally—all the headers within them can become posts of their own.
Take this blog post, "8 Tips to Repurpose Weddings Photos and Videos," as an example. We're sharing advice about how to reuse content, but each heading is a separate topic we could explore further in the future. If we choose to do so, the next tip in this blog about creating graphics to share on Pinterest would be our next blog topic.
Once you've created the smaller post, link it back to your larger blog post where the topic is mentioned. These are called Fresh Pins. 
If you have a wedding photography or videography blog, you'll repurpose your headers the same way!
4. Use Blog Post Headers to Create Fresh Pins
And now, here's the Pinterest tip we mentioned before. For this repurposing tip, use the best photos in your portfolio to create Pinterest-worthy graphics. You can insert these in certain blog posts and even share them on Pinterest, linking back to the appropriate posts to drive traffic to your website.
As mentioned before, we wrote about this strategy when Pinterest updated its algorithm in 2019. The post still applies today, especially the section about creating a Pin for each blog header so the post gets promoted several times on Pinterest:
"In this case, you could create 4-5 unique images for the same post, page, or product. All you have to do is reposition the image text, use alternative angles, or implement other design changes to make each image 'fresh'… it's totally worth the effort. After all, you'll be linking to [a post] 4-5 times by [adding the link to each Pin]."
If you shoot tons of photos and videos, use them to create more Pins and refer followers to your site dozens of times. And in the future, you never know when these graphics could come in handy. One might become the cover art of a free guide or another downloadable lead magnet for your website.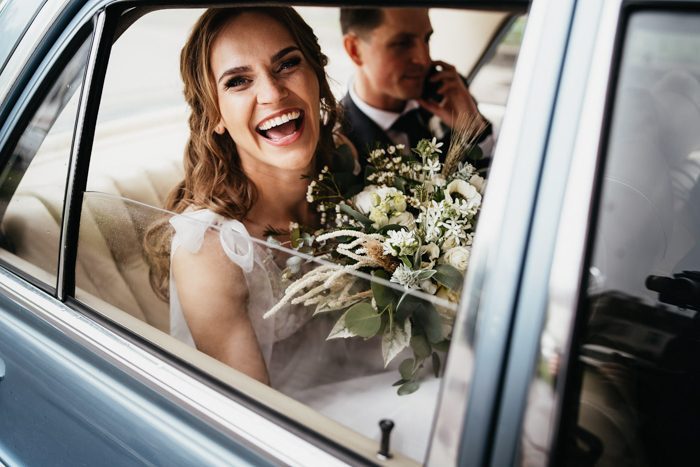 photo by Time Of Joy Photography 
5. Repurpose Vertical Images and Videos Across Social Media
Vertical content is taking over. If you want to repurpose wedding photos and videos, make sure your content is tall, tall, tall. This format is supported everywhere now: TikTok, YouTube, Instagram, Twitter, Facebook, and Pinterest. 
In our recent blog, "12 Marketing Tips For Wedding Videographers," we interviewed Micheal Toman and other videographers about the best ways to market video content. Micheal had a lot to say, but his best tip was that videographers should shoot in portrait mode to create better Instagram Stories. He listed three clear advantages:
Creating shots with the final output in mind (tall video)
Better framing + composition for Instagram Stories
Tall video isn't going anywhere + it works on most platforms
That last point might be the most powerful marketing advice of 2020. Save yourself some time and repurpose your tall videos and photos across the web!
6. Turn Long Wedding Videos into Short Social Clips
The 20-minute videos you deliver to clients are packed with short, intriguing stories. If you edit your videos efficiently, you can extract multiple, 60 second or less Instagram Stories, Pins, and more from one couple's video.
This format works better online because attention spans are getting shorter. If you share even a three-minute video with your audience, you've already offered too much. Or at least it seems that way. Because when a video is short and sweet, viewers behave as if there's a mystery to unravel. They're more likely to feel teased by your teaser. That leads to them engaging with your video and maybe even following a link to view the entire thing.
But in terms of repurposing wedding photos and videos, that's just an added perk. The main prize here is using one piece of content to create dozens more.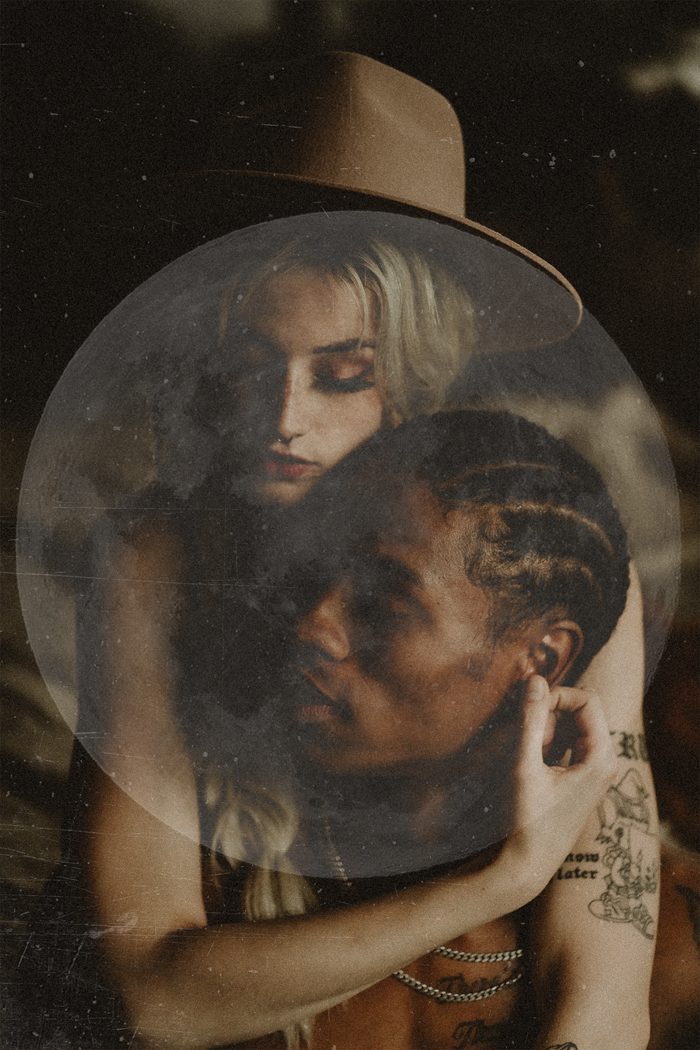 photo by Nikki Hollett
7. Create Roundups Using Your Best Content
This tip works best if you post lots of content around one topic or location. For example, if you've shot 20 weddings at one venue and blogged about each one, you could create a listicle about the best weddings at that venue. You won't have to do much work because the text, photos, and videos are available from previous recap blogs.
To bring this idea to life, choose 10 or so weddings and showcase the overall style, decor, and what the bride and groom are wearing. The goal of this post is to attract couples who need inspiration for their wedding. Some couples view one wedding at a time during their research but imagine the ease of viewing multiple ceremonies at the venue of their choice.
This is an easy way to repurpose wedding photos and videos. If you need ideas for blog post roundups, read our recent blog, "25 Blog Post Ideas for Wedding Photographers."
8. Repurpose Content in Your Emails, Websites, and Everywhere
Are you a photographer or videographer who's also an educator? Do you use email marketing to sell courses, presets, and other valuable products?
If newsletters are important to you, you can save time building them by adding your work to the design. Then, once you infuse your personal touch, they'll never look like the hundreds of regular, unexciting emails your clients receive every day.
And here's one last tip: You're probably already doing this, but don't forget to repurpose wedding photos and videos for your website too! Don't hesitate to display them everywhere, even in pages outside your portfolio and homepage.
As a photographer or videographer, there are plenty of ways to repurpose your content. These eight ideas will help you share more of your amazing work and grow your business at the same time!