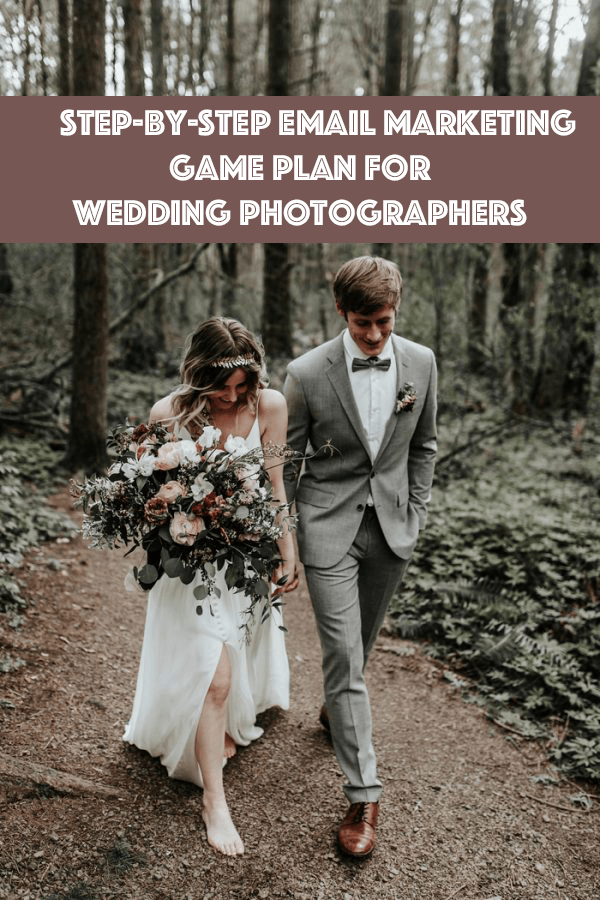 Photo by Karra Leigh Photography
Email marketing will never be dead. I know that's a bold statement, but I'm sticking to my guns on this one. No matter how many social media platforms there are in the world, there is no beating the direct and everlasting value of email marketing. If you're thinking to yourself that what I'm saying is outdated, you're wrong. Your wedding photography business is the ideal business to market through email and today, we're going to give you an easy step-by-step game plan for building your own email list and using it to drive sales.
step 1. choose an email marketing software
First thing's first, you need to pick an email marketing software. Most of these platforms offer trial periods as well as free plans for businesses who are under a certain subscriber threshold. For example, MailChimp is free up to your first 2,000 subscribers. Here are a few tried and true options (but keep in mind that there are literally hundreds of email marketing software options out there):
step 2. create your first subscriber list
Now that you're all set up with your email marketing tool of choice, it's time to create your first subscriber list. I think that the most logical list for you to create is a client list, meaning that you'll be collecting emails from new and prospective clients and signing them up to your list (with their permission, of course!). Within your subscriber list, you can segment your subscribers by client type, for example, you might want to segment your list into existing clients and prospective clients to help you better market your services!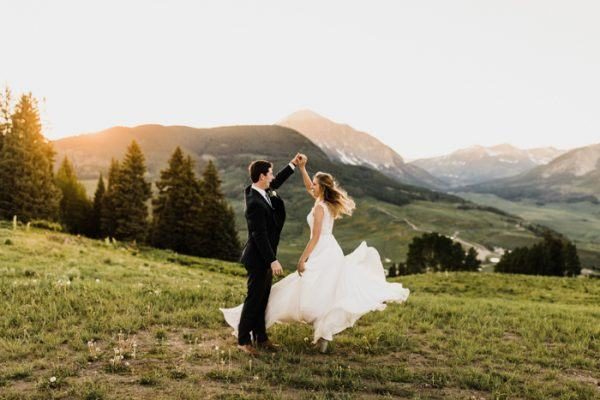 Photo by The Hearnes
step 3. collect emails!
At first, you may get discouraged by the goose egg that appears next to your total subscriber count, but hang in there – Rome wasn't built in a day! You know that amazing form on your contact page? Get that contact form hooked up to your subscriber list. We love using MailChimp, as it has a plethora of integrations with other apps and software such as Formstack. While collecting emails via your form is easy, it may take awhile for you to really grow a solid list based on this marketing strategy alone.
Here are a few other ideas for building your email list:
Run a giveaway – Have people enter your giveaway by signing up with their email
Add a site-wide pop-up – As an incentive, offer a wedding planning guide, engagement shoot advice, or some other type of wedding planning related PDF to anyone who enters their email – the more tempting your incentive, the better your conversion rate!
Never stop marketing your email list. If this means that you run two giveaways per year or that you need to create some kind of new wedding planning guide each year, do it!
step 4. create a content strategy for your emails
Before you start sending emails to your subscribers, you need to figure out what the heck you're going to send! Think about what your goals are for your email list and work backward to make content that will help you achieve those goals. Here are some easy ideas for content you can send out on a regular basis:
Travel dates and your availability – Let people know when and where you're available!
Recent blog posts (which means you'll need to start posting to your blog!) – Showcase recent weddings or engagement shoots that you really love.
Promotions – If you're running a special, let your subscribers know about it!
Giveaways – I know that your giveaways are your strategy for gaining more subscribers, but giveaways are a great thing to let your subscribers stay in the know about – it's just one more incentive for them to stay subscribed.
Vendor highlights – Do you love working with a local planner or venue? Let your couples know!
Local recommendations – Have you ever bonded with someone over loving the same taco joint? Let your subscribers know what you enjoy doing when you're not traveling the world for weddings.
Miscellaneous advice for couples – You know a thing or two about weddings, let your subscribers in on any tips and advice you may have for them to make planning easier!
step 5. automate the heck out of that email list!
So you've got 500 people subscribed to your list, that's great! But having those emails alone isn't enough; you need to use them. If you've never heard of a drip campaign, then boy am I about to blow your freaking mind. A drip campaign is a set it and forget it approach to email marketing. For example, in MailChimp, depending on which list and segment an email is attached to, I can set that email up to receive a customized email experience. If you have a lead sign up via your contact form, then they can receive different emails than your existing clients do – which is great, because the more custom your emails, the better the experience is for your subscribers!
As a wedding photographer, you'll probably have the following three groups subscribed to your email list:
Prospective clients – These folks are interested in hearing about what you have to offer and any deals/specials you might be running. The best type of drip campaign to set your prospective clients up on is one that pushes them to hire. Your prospective client drip campaign should be set to email at a higher frequency than your other drip campaigns.
Existing clients (pre-wedding) – Your new clients or clients who are still in the process of planning their wedding don't need to be emailed nearly as much as your prospective client segment. These folks are probably looking for 1-2 emails (before their wedding) from you regarding wedding planning and additional services that you offer to your wedding clients (i.e. albums, engagement shoots, post-wedding shoots, etc.!).
Existing clients (post-wedding) – Depending on the services that you offer, emailing existing clients after the big day might be more or less important to you. For example, if you also shoot maternity, family, etc., then continuing to market your services to your clients after they say I do is really important. Keep them in the loop on specials you're running as well as sending them examples of other work you do that they might be interested in purchasing down the road.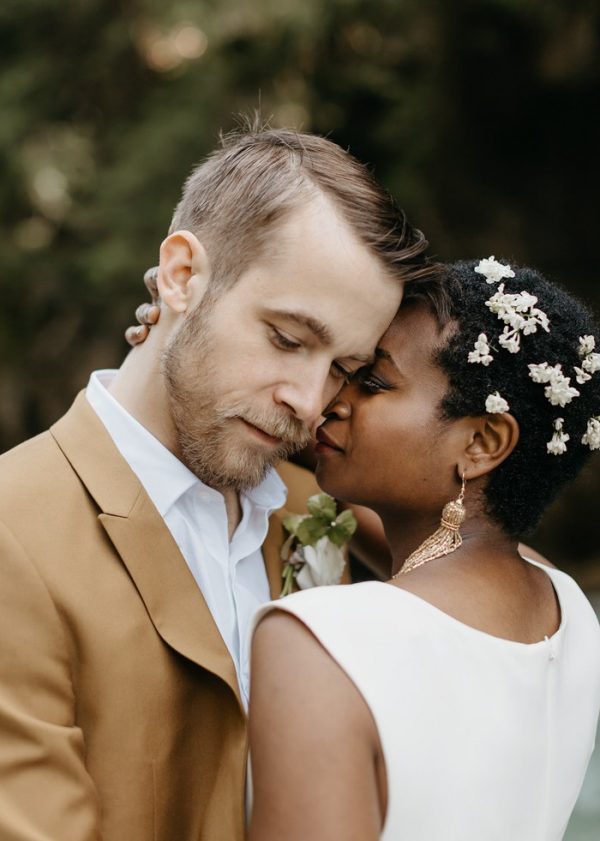 Photo by Justine Montigny
step 5. set goals and watch your email list (and business) grow!
It's important to set goals for your email list. A few vital things to track when it comes to email marketing:
Subscriber total – this is obvious, but be sure to set yearly or monthly or quarterly goals for the number of new subscribers you want. Your goals don't have to be huge. Even if your goal is just to gain 100 emails in your first year, at least you're still working towards something. Tracking this metric will hold you accountable.
Open rate – This metric is calculated by the number of subscribers on your list compared to the number of subscribers who are actually opening your emails. The more interesting your content, the better your open rate will be, which is why this is an important metric to track. You want to make sure that the content you're delivering is what your subscribers want.
Now that you've set up your email marketing game plan, it's time to keep at it and watch your subscriber list (and business) grow!
Need help managing all of your new business? Be sure to check out our roundup of the best business management tools for wedding photographers.