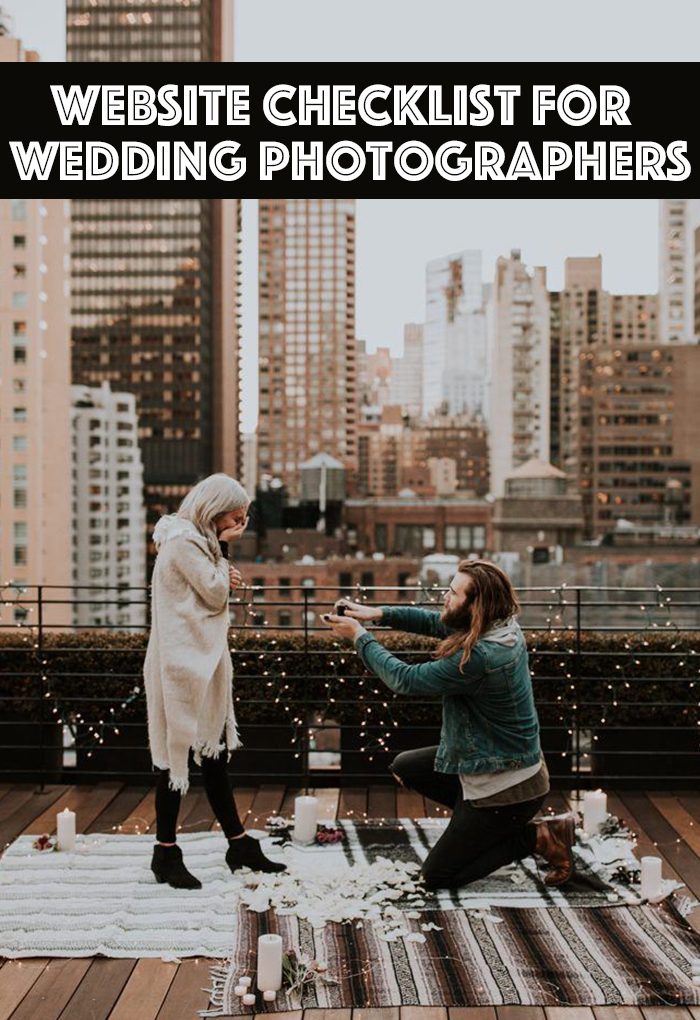 photo by Wild Heart Visuals
Your website is the number one most important marketing investment you're making in your wedding photography business. However, it's an easy investment to overlook. While a website isn't something that you should set and forget, a lot of wedding photographers do because life gets crazy and checking email, editing, and meeting with clients takes up a lot of time. If you feel like you might be at fault for neglecting your website, don't sweat it! We've created a super comprehensive checklist to help ensure that you're taking full advantage of your little corner of the internet.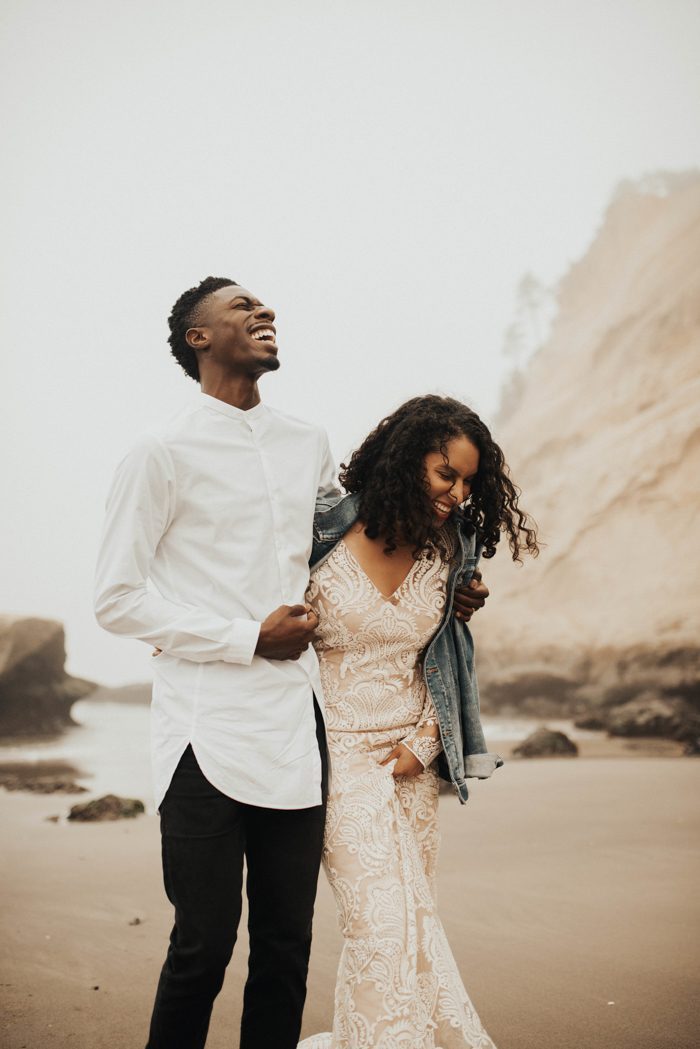 photo by Hana Alsoudi Photography
Your website should have the following features and functionality:
Clean, Intuitive Navigation
Your site's navigation is basically a condensed table of contents. The biggest purpose that your navigation serves is to lead users to other content on your site and if your navigation is confusing or difficult to use, then you'll lose out on potentials clients before they even get to see your work!
The best site navigations have the following:
Less than five items
Horizontal positioning at the top of the site or vertical positioning down the left side
Descriptive, yet concise wording that tells both Google and your users what's up

For wedding photographers, some of the best navigations I've seen include: Weddings,  About, Contact, Blog
Kissmetrics has an in-depth blog post about site navigation that sums up SEO benefits in addition to user-friendliness!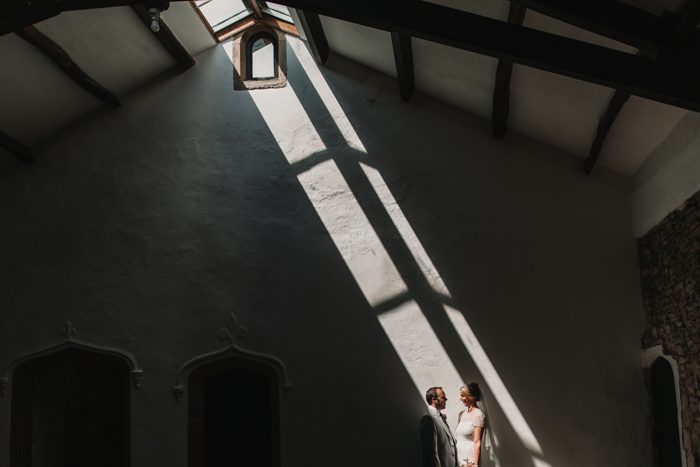 photo by Natalie Pluck Photography
Image Optimization
As mentioned in our SEO post a few months back, having a fast site is one of the most important factors for both SEO + user experience. According to Kissmetrics, your site's abandonment rate shoots up to 25% if your page load time is more than four seconds. Let me say that again: 25% of your users will leave if it takes longer than four seconds for your pages to load. And what slows down a site faster than you can say "OH MY GOD. WHY IS THIS SITE SO SLOW!?" Big images! If your site is full of large images, then it probably takes a while for your site to load.
Is this you? 
If you're not sure, use PageSpeed Insights to evaluate your current website's load times. I also recommend working with JPEGmini or Kraken.io to optimize your images prior to uploading them to your site.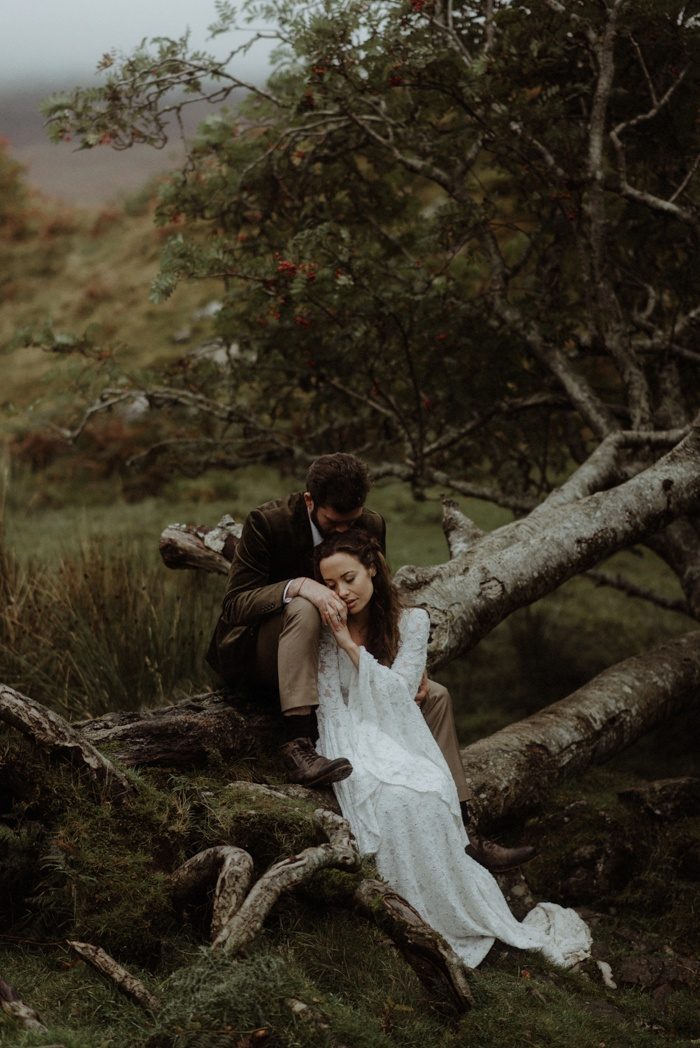 photo by The Kitcheners
Social Icons
I can't count how many wedding photography websites I've been to where social icons are missing entirely or the social icons that come with whatever website template the photographer is using aren't set up correctly. So, make sure that your site incorporates social icons and that those icon links are pointing to your social accounts. It's a real bummer when I click on an Instagram icon and it just takes me to Instagram.com. Also, if you have changed your handle or username recently, be sure your social icons reflect that change!
If you don't have social icons on your site, here's a great WordPress plugin that you should activate stat!
Contact Page
The best contact page is one that includes both a simple form as well as a text link to your email for all other inquiries! Don't be afraid of spam. It might happen, but the few times that spammy emails get sent to you is worth the risk of offering up your email for other vendors, publications (ayyy!), or maybe even couples who don't want to fill out your form. Give people as much of a chance to contact you as possible.
When it comes to your contact form, it's important to find the sweet spot between the right amount of questions and too many. You may want to include fields for wedding location, how they found you, what they envision for their day, or what drew them to your work in order to get the most information in one go, but be sure not to create too many fields that the user gives up halfway through. Be careful which fields you require to be filled out, as your inquirer may not know where they want to get married yet or have a set wedding date. It's a better idea to make a field about their vision for their day required because they can be as specific or not as they'd like.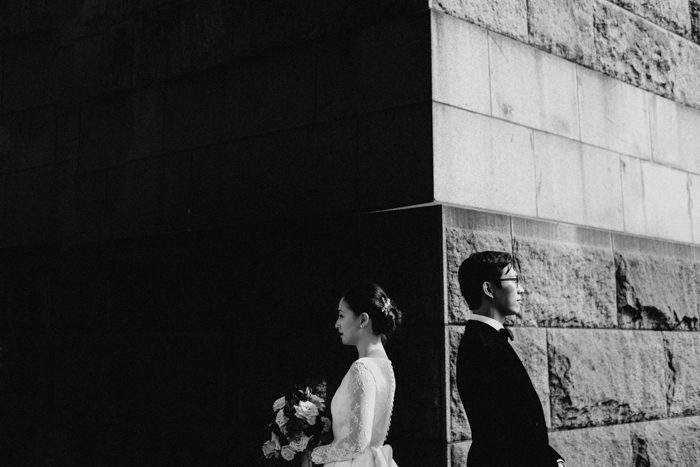 photo by Fox & Kin
Calls to Action
A call to action is a button or text link that asks a user to perform some type of action, whether that's filling out your contact form or signing up for your newsletter. If you're not utilizing calls to action on your website, take some time to think about what you want users to do on your site and figure out what pages make the most sense to include a call to action.
Keywords
Make sure that your website and blog utilize a set of consistent keywords. For example, if you're a Chicago-based wedding photographer, your website should include "Chicago wedding photography" or "Wedding photographer in Chicago." Google your business name right now and make sure that your site description that pulls up in the search results includes your target keyword(s), too!
Site Tagline
If you want couples to get what you're about right away, then you should consider creating a tagline for your site. Something simple and catchy. You can think of your site tagline as a condensed version of your bio. Here's an example of a tagline that I pulled from Hinterland Stills' website:
A wedding photography collective based in Seattle, Washington that focuses on genuine couples and heavy love all around the world.
This tagline is great. It lets folks know where Hinterland Stills is based and what they're about in one sentence.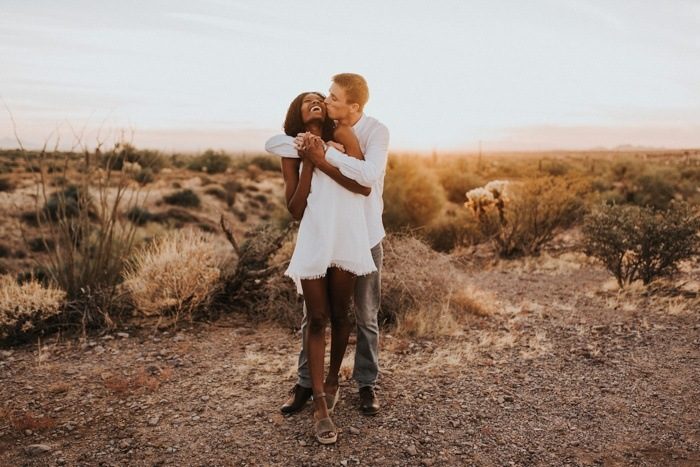 photo by Jonnie and Garrett
A Portfolio
Somewhere on your site, you should include a set of your favorite images in a portfolio that's easily accessible from your navigation. You can even include your portfolio on your homepage if you're wanting it to be front and center when couples land on your website.
***Insider tip from our team: Showcasing your portfolio is great, but what's even better is choosing 8-10 recent weddings to highlight in a gallery page that is separate from your blog.
FAQ/Info page
Including some sort of info page on your site helps to give couples answers to common questions. It's frustrating to email a business with a question like "where are you based" or "are you willing to travel" when that information should be available online. Go through your conversations with past couples and jot down 10-15 questions that have been asked often. Questions can cover pricing, where you're based/where you're willing to travel, if you come with a second shooter, if you offer albums, etc.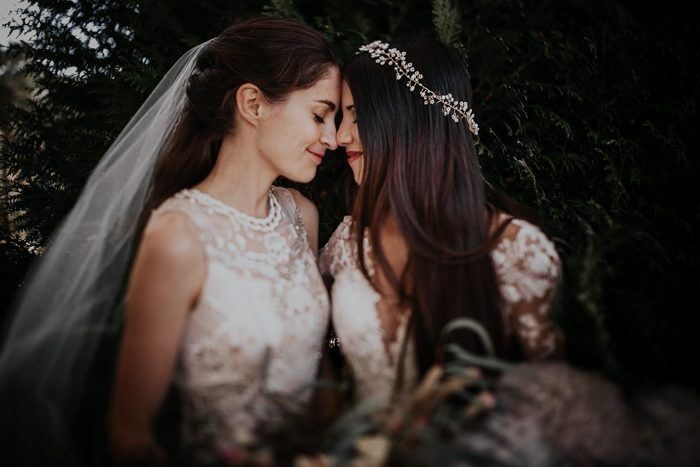 photo by Fox and Owl Studio
Newsletter Sign-Up
If you're not utilizing email marketing, then you're definitely missing out! Incorporate a sign-up form on your site. You can offer something for free (like a wedding day timeline) in exchange for users signing up for your newsletter. Try to send out an email once a month to your subscriber list and include recent work, your travel schedule, and any promos or discounts you might be offering. You never know! One of your past couples might forward your email to a friend and bam! That pesky newsletter sign-up just paid for itself, and it was free, so, there's really no excuse!
Also, one more thing that I'd like to mention about email marketing! A lot of wedding photographers rely on Instagram to book clients, and that's perfectly fine. However, what if Instagram's algorithm changes and affects the number of bookings you receive or what if Instagram shuts down completely? You can't rely on one marketing platform to drive your business. The safest bet is to start investing time and energy into email marketing because emails aren't going away anytime soon.
Bio Page
Your bio page is an extremely important page on your site that you should spend time curating. When a couple loves your work and wants to know who's at the other end of the camera, they'll check out your bio page. So, in truth, your bio page can be the last, big factor that pushes a couple to contact you for more information. Here are some things to consider when creating your bio page:
Let them know what you're about, both stylistically and personally
Don't forget your name! This is an easy one to forget, but make sure that your first name is on your bio page somewhere so that couples know who they're emailing and meeting
Keep your bio text short and concise. 300 words should do it!
Have a photographer friend take some professional head shots so that couples know what you look like! This makes meeting up at coffee shops with your couples much less awkward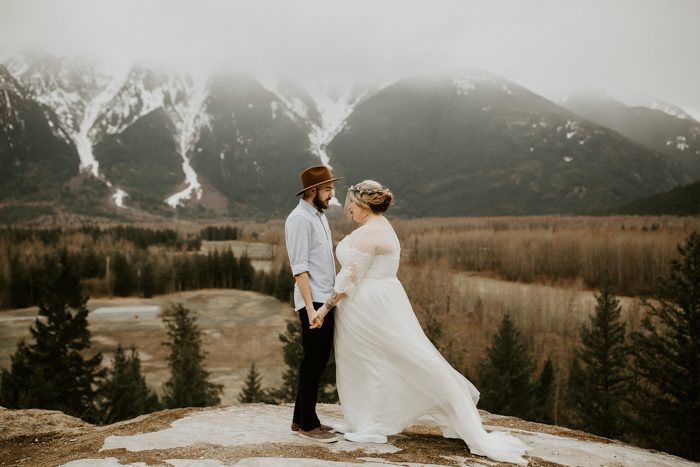 photo by McLachlan Studios
Updated Blog
Completely separate from your portfolio and/or gallery, your website should include a frequently updated blog that features a majority of real weddings. Your real wedding blog posts should include at least 20 images that showcase full wedding day coverage (everything from getting ready to the sparkler send-off). Having and maintaining a blog on your website will not only help with your SEO, but it's also an excellent way to showcase a more accurate version of what you'll deliver after the wedding to couples versus just sending them your portfolio. We feel so strongly that every wedding photographer should blog consistently that we wrote a post about why you should never give up on blogging.
Another thing to mention about blogs is that you want to stay away from slideshow formats as users have learned (and like) to scroll.
***Insider tip from our team: Don't redirect your users to a completely different site when they go to your blog. This is annoying and hurts you from an SEO standpoint. Make sure your blog lives within your main site.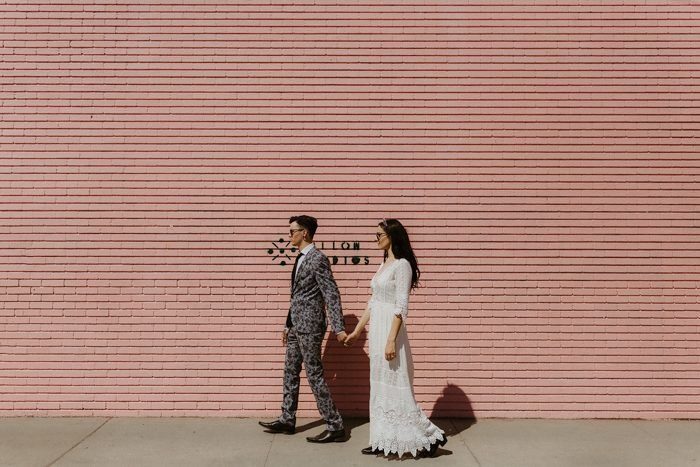 photo by The Hendrys
Location
Easy to forget, but definitely important! Include where you're based as well as travel information, i.e. a list of destinations you've photographed in the past and maybe some info about your travel fees.
Testimonials/Reviews
While you don't need to dedicate an entire page to testimonials, you should include them on your website. I've seen photographers include testimonials on their info, home, and about pages – all great places to showcase client reviews. While including client reviews on your website is not as credible as having reviews on Google, Wedding Wire, and The Knot, sharing testimonials on your site can give couples just one more reason to book you, and who doesn't want that?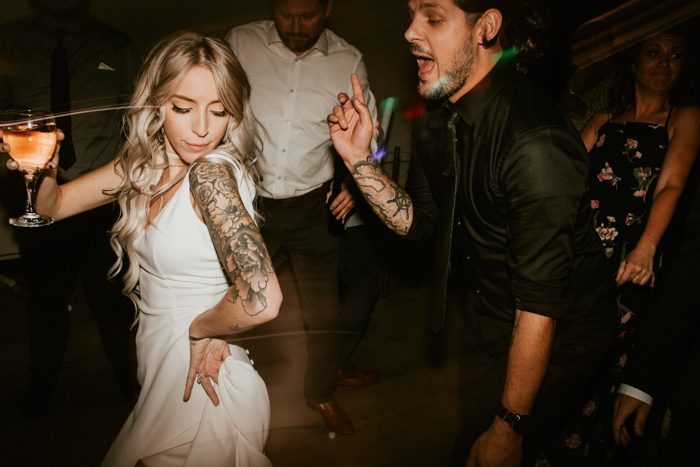 photo by Lauren Scotti
A Few No-Nos
While we like to focus on the positive, there are a few things we've seen again and again on wedding photographer websites that cause us to leave the page faster than you can say "But did you look at my portfolio?"
Auto-playing music. Do you listen to music when you're working? Many people do, and it can be annoying to have to stop that music when a website has its own soundtrack. Whether or not the user is playing their own music, an auto-playing song can be jarring and make someone leave your site just to make it stop.
Excessively long slideshows. We mentioned above that users much prefer to scroll than use a slideshow, but you can actually lose a user's interest entirely with a slideshow that involves too many clicks or that is poorly timed with long pauses between auto-sliding.
A splash page. Not sure what this is? A splash page is a page a user must click through before gaining access to your site. Sometimes this looks like a full-page image with a button that says "Enter Site" and sometimes it has multiple buttons with several calls to action: "Portfolio" vs. "Blog" perhaps. Not only is this a barrier to a user engaging with your website (who likes having to click an extra button?), but a splash page can negatively affect your SEO as Google also sees it as an obstacle to reaching the important info – like keywords – on your site. If you have one, simply disable it and focus on making your site as easy to navigate as possible while keeping users engaged to stay on the site as long as you can keep them.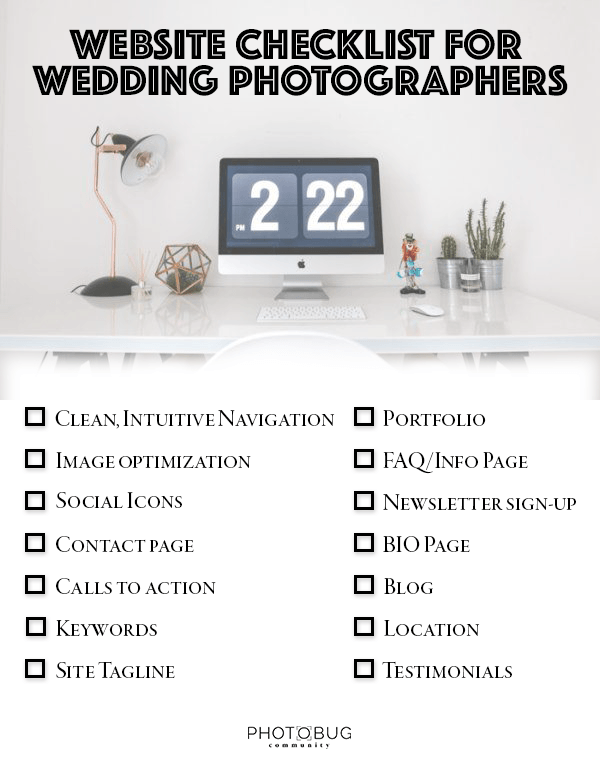 Ready to dive into improving your site's SEO? Then check out these 8 SEO Tips for Wedding Photographers!