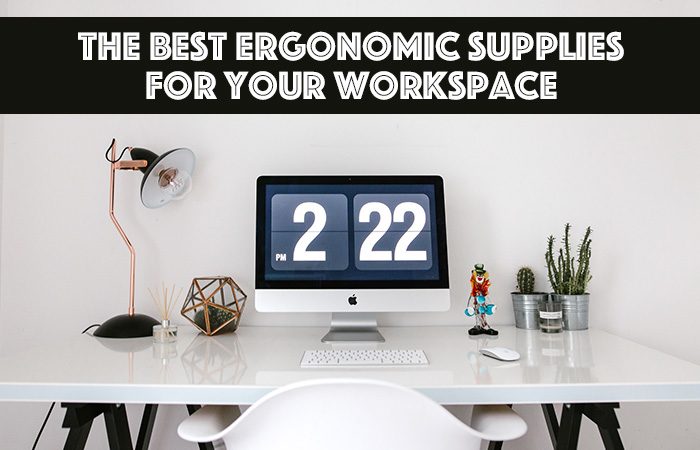 Stiff backs, eye-straining headaches, and restless legs are a thing of the past with these ergonomic supplies. It's no joke how much time wedding photographers and videographers spend at their desk, so there's no reason to not make it as enjoyable as you can. These ergonomic supplies will not only spruce up your workspace area but help you out in the long-run from potential health issues. There's no time like the present to make some changes and add these must-have supplies into your office.
Standing Desks
VIVO Electric Height Adjustable Standing Desk Converter – Sit to Stand Power Riser | 36″ Black Tabletop Workstation fits Dual Monitor (DESK-V000EB)
VIVO Height Adjustable Standing Desk Sit to Stand Gas Spring Riser Converter | 36″ Tabletop Workstation fits Dual Monitor (DESK-V000B)
Milliard Height-Adjustable Standing Desk – 48 x 24in Desktop w/Keyboard Tray – Walnut Finish w/Black Hardware
Standing Desk Converter Riser Adjustable (Dual Monitors, Black)
Height Adjustable Standing Desk Converter Ergonomic Sit Stand Black Riser Large Table Top Size 37" inch Gas Spring Workstation Anti Fatigue up Down Position Dual Monitor Computer Shelf Home Office
SDADI 2 Inches Carpet Wheel Mobile Stand Up Desk Height Adjustable Home Office Desk With Standing and Seating 2 Modes 3.0 Edition, Dark Grain
Lumbar Support Chairs
Ergonomic Mesh Office Chair High Back Swivel Computer Desk Chair Office Rolling Chairs Lumbar Support Adjustable Backrest Headrest Armrest and Seat Height for Home Office Conference
VANBOW Bonded Leather Memory Foam Office Chair – Adjustable Lumbar Support Knob and Tilt Angle High Back Executive Computer Desk Chair, Thick Padding for Comfort Ergonomic Design for Lumbar Support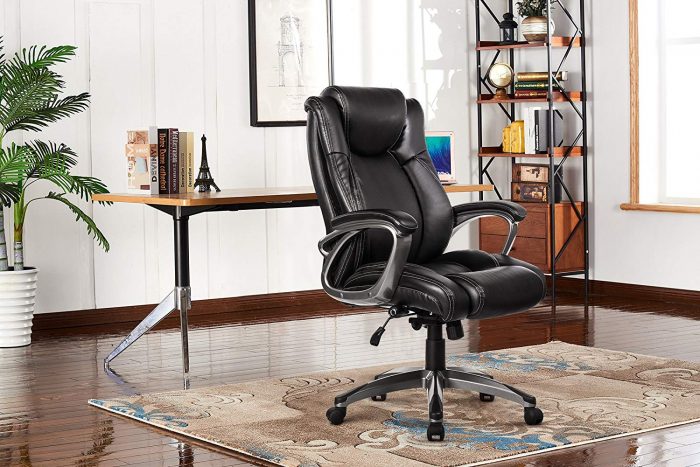 Fuhe Mid Back Mesh Ergonomic Computer Desk Office Chair Adjustable Lumbar Support
Muzii Ergonomic Office Chair Adjustable High-Back Mesh Task Executive Chair with Headrest Arm Rest for Home Office (Task Chair)
Flash Furniture Mid-Back Black Mesh Swivel Task Chair with Leather Seat and Flip-Up Arms
KADIRYA High Back Ergonomic Mesh Office Chair with Leather Seat, Flip-up Armrests,90°- 110° Tilt Lock, Adjustable Back Lumbar Support Computer Desk Task Executive Chair, Black (BIFMA Certified)
Lumbar Support Cushion
ZIRAKI Memory Foam Lumbar Cushion – Premium Lumbar Support Pillow Lower Back Pain Relief, Protect & Soothe Your Back – Improve Your Posture – Soft & Firm Balanced Chair Pillow Comes W/Travel Gift Bag
SOFTaCARE Seat Cushion Coccyx Orthopedic Memory Foam and Lumbar Support Pillow, Set of 2, Dark Gray
Memory Foam Back Support Cushion – Designed for Back Pain Relief – Lumbar Pillow With Premium Adjustable Strap – Hypoallergenic Ventilative Mesh – Alleviates Lower Back Pain
SimplePosture Lower Back Pain Cushion – Specially Designed For Maximum Lumbar Support And Back Pain Relief With Dual Extendable Straps and Anti-Skid Surface
ComfiLife Lumbar Support Back Pillow Office Chair and Car Seat Cushion – Memory Foam with Adjustable Strap and Breathable 3D Mesh
Everlasting Comfort 100% Pure Memory Foam Back Cushion – Orthopedic Design for Lower Back Pain Relief – Lumbar Support Pillow, 2 Adjustable Straps For Car or Office Chair
Monitor Risers and Stands
iMac Computer Riser Stand for Apple Thunderbolt and Cinema Displays Made From Solid Oak Wood
Monitor stand, desk organiser, imac stand, mac accessories, display riser, display stand, standing desk, Dock station

Monitor Stand | Computer Stand | Riser | White Oak + Colored Laminate | includes 1″ Round Wire Access Hole | Ready-to-Ship
iMac, Thunderbolt Computer Stand, Apple Computer, Pine Wood, Handcrafted, Handmade, Made in Canada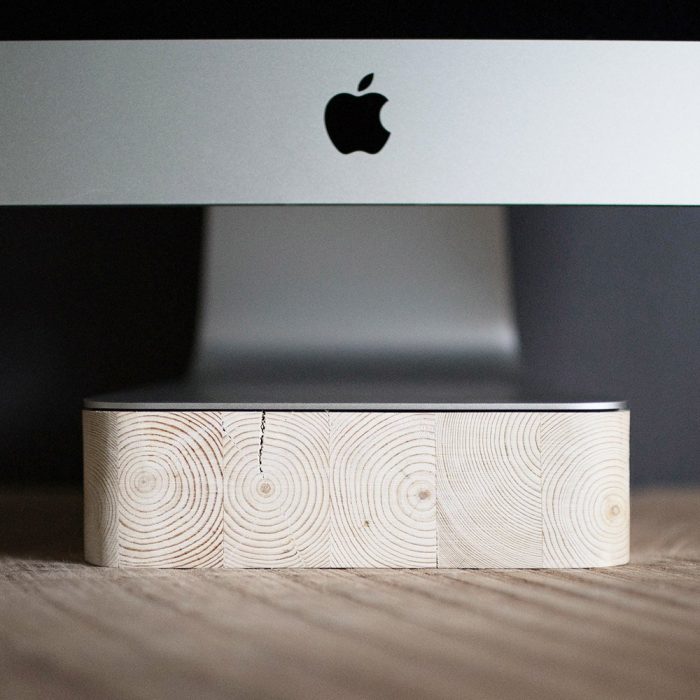 Real wood monitor stand iMac stand computer display stand solid wood desk shelf support
Functional Laptop Stand ~iTransformer~Oak Brown.Portable workspace MacBook Air.MacBook Pro.Smart Design for Notebook.High Quality.Buy Now.
Blue Light Blocking Glasses
Cyxus Blue Light Filter Computer Glasses for Blocking UV Headache [Anti Eye Eyestrain] Transparent Lens, Unisex (Men/Women) (Crystal)
Computer Glasses – PROSPEK: Blue Light Blocking Glasses – Artist – Relieve Eyestrain and Protect Your Eyes. No Magnification
DONNA Stylish Clear Lens Frame Glasses Samll Circle Blue Light Blocking for Computer DN08 (and more color options)
Cyxus Blue Light Blocking [Semi-Rimless] Computer Glasses, Anti UV Eye Strain Clear Lens Reading Video Eyewear, Men/Women
Cyxus Blue Light Filter Computer Glasses for Blocking UV Headache [Anti Eye Fatigue] Transparent Lens Unisex (Leopard Print)
ANRRI Blue Light Blocking Computer Glasses for UV Protection Anti Eyestrain Anti Glare Transparent Lens Lightweight Frame Eyeglasses, Black, Unisex(Men/Women)
LifeArt Blue Light Blocking Glasses, Cut UV400 Transparent Lens, Computer Reading Glasses, Anti Eyestrain/Anti Scratch/Anti Smudgy, Sleep Better for Women/Men(LA_Days_Gray,0.00, No Magnification)
Ergonomic Mouses
J-Tech Digital V628 (Gen2) Scroll Endurance Mouse Ergonomic Vertical USB Mouse with Adjustable Sensitivity (600/1000/1600 DPI), Removable Palm Rest & Thumb Buttons -(Wired with Blue LED)
Anker AK-UBA 2.4G Wireless Vertical Ergonomic Optical Mouse, 800/1200/1600 DPI, 5 Buttons for Laptop, Desktop, PC, Macbook – Black
Logitech Wireless Trackball M570
Autley Wireless Vertical Mouse, Silent Click Ergonomic Mouse for large hands, 2.4G Optical Wireless Mouse with 800/1200/1600 DPI for Desktop, Laptop, MAC, PC
AmazonBasics Compact Ergonomic Wireless Mouse with Fast Scrolling – Black
Logitech Wireless Performance Mouse MX for PC and Mac, Large Mouse, Long Range Wireless Mouse
Ergonomic Keyboards
Perixx PERIBOARD-512 Ergonomic Split Keyboard – Natural Ergonomic Design – Black – Bulky Size 19.09″x9.29″x1.73″
Microsoft Sculpt Ergonomic Keyboard for Business (5KV-00001)
Adesso Tru-Form Media Contoured Ergonomic Keyboard (PCK-208B)
Kinesis Freestyle2 Blue Wireless Ergonomic Keyboard for Mac (9″ Standard Separation)
Kinesis Freestyle2 Blue Wireless Ergonomic Keyboard for PC (9″ Separation)
Logitech K350 2.4Ghz Wireless Keyboard
Under the Desk Exercise
Vaunn Medical Pedal Exerciser Chrome Frame (Fully Assembled Exercise Peddler, No Tools Required)
HOVR Under Desk Leg Swing – Sitting Exercise for Weight Loss, Increased Circulation, Burning Calories
Sunny Health & Fitness SF-B0418 Magnetic Mini Exercise Bike, Gray
HOVR Portable – Under Desk Leg Swing, Sitting Exercise, Office Workout (Black)
Platinum Fitness Fit Sit Deluxe Folding Pedal Exerciser Leg Machine with Electronic Display
Now that you've added a few of these products to your shopping cart, go ahead and treat yourself to these amazing ergonomic supplies. And while you're at it, maybe purchase some photo boxes to gift to your clients. Can you say #taxdeductible?