A photographer wears two, sometimes three hats at a wedding.
On paper, your job is to capture amazing memories your clients will never forget. But in reality, your unspoken job is to do all that while displaying the best interpersonal skills anyone has ever seen. There will be guests getting in the way of your shots, venue rules to follow, and teams outside your network to communicate with. When you pull up to the venue, how are you going to handle the pressure?
With a smile, of course! And that's where having good wedding day etiquette comes in handy.
A polite and kind photographer can help a client's wedding day run smoothly, and that can do wonders for your referral rate. From wearing the right outfit to making the wedding party feel comfortable as you pose them, there are a lot of ways to outshine the competition when you want to win more clients.
So are you ready to be your most polite and punctual self? Read on to discover exactly how it's done.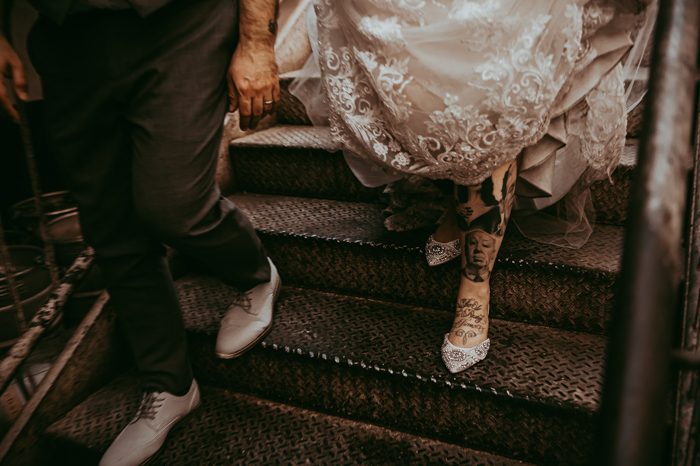 photo by Jamie Y Photography
Get to the venue early
As the official wedding photographer, it's not enough to be on time. You have to be early. It's a crucial part of wedding day etiquette because the last thing a couple should have to worry about is where their photographer is – or isn't.
Furthermore, you'll need that extra time if you're planning to take pre-ceremony shots, such as first look or getting ready moments. These slices of quiet time shouldn't be rushed, so aim to arrive at the venue two to three hours early. Your couples will truly appreciate it! Then when you've captured all the bow-ties, veils, and pre-wedding snuggles, leave the couple alone for about 30 minutes. They'll need all the time they can get to mentally prepare for the ceremony.
Most people don't realize it, but a punctual wedding photographer can help couples face the biggest day of their lives. Everyone appreciates the gift of time, so make that your first act of wedding day kindness!
Dress professionally, but don't overdo it
Wedding day attire is fairly straightforward for the guests. They can wear suits and dresses ranging in color and style, but it's not that simple for a wedding photographer. When you reach for an outfit, your main goal is to find something discreet and comfortable yet still professional.
If your closet has a section for dark-colored clothes, you're in luck. Those deeper, cooler hues are perfect for shooting a wedding. Opt for blacks and dark blues that will help you blend in rather than stand out among wedding guests. And above all things, make sure your outfit doesn't upstage anything worn by the wedding couple. Ignore this crucial rule of wedding day etiquette, and you could damage your reputation beyond repair.
Here's a simple guide to follow when shooting weddings:
Men: A formal shirt and comfortable slacks will do. Choose darker colors, and avoid wearing a tux or suit.
Women: Dark blouses and slacks are your best bet. If you want to wear a skirt or dress, make sure it's long enough so you can shoot from every angle.
When in doubt, ask the couple for details about the dress code. Weddings these days can range from formal to semi-formal to extremely casual. You should also be respectful of cultural norms, especially if you don't share the same customs as your clients. Make sure the colors and/or clothing you wear aren't offensive to the couple or their families in any way.
The important thing to remember is that you're supposed to be like a fly on the wall. If you draw too much attention to yourself, you'll devalue the most memorable day of a couple's life.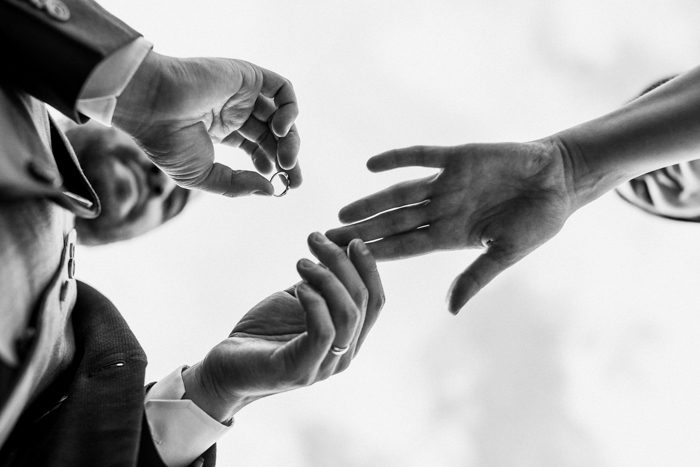 photo by Leah Kathryn Photography
Respect the photography rules at churches and venues
One of the best ways to respect a couple's wedding day is to respect the rules and guidelines established by the venue. If the couple decided a location was worth their money, they've probably accepted its photography restrictions as well.
When the big day comes, work around these rules with a smile on your face. If photographers can't be near the altar, maybe you can reschedule some of the chapel shots for before or after the ceremony. If flash photography isn't allowed in a church, perhaps you could take the bulk of your photos in morning or golden hour light. No matter what the restrictions are, be flexible and think of creative ways to get the shots you need.
Your clients are trusting you to capture memories they'll cherish for the rest of their lives, so don't let them down. Neither the guests nor the couple should hear you complain about restrictions; rather, they should see your problem-solving skills shine through your photography work. And when you're practicing good etiquette, you'll automatically be polite to the wedding officiant and anyone else you'll need to work with to solve your problems.
Communicate your plans to the film crew
If there's a film crew that isn't a part of your group, introduce yourself early. You may not be on the same team per se, but when the ceremony begins, you'll have to behave like one. That includes working together to create a plan for sharing the shooting/filming space.
Imagine this: You're shooting an outdoor wedding, and the ceremony is about to begin. You're ready to get some photos of the bride as she walks down the aisle, but another photo op catches your eye. Studying the potential shot, you see three flower girls playing near a water fountain. It's a gorgeous moment, as thin, silvery chords of fountain water arch over the children as if they're in Wonderland. You lift your camera to capture the moment and bam – a cameraman dives into your shot to capture the same thing. He realizes his error, but it's too late. The flower girls have flitted off to another play place, and the moment has passed.
Sometimes mistakes like these are inevitable, but communication goes a long way in making sure they don't happen. To avoid cross shooting with the film crew, let them know where you're planning to be throughout the ceremony – it's just good manners. And when all else fails, establishing hand signals can help you alert videographers that get too close to your shots.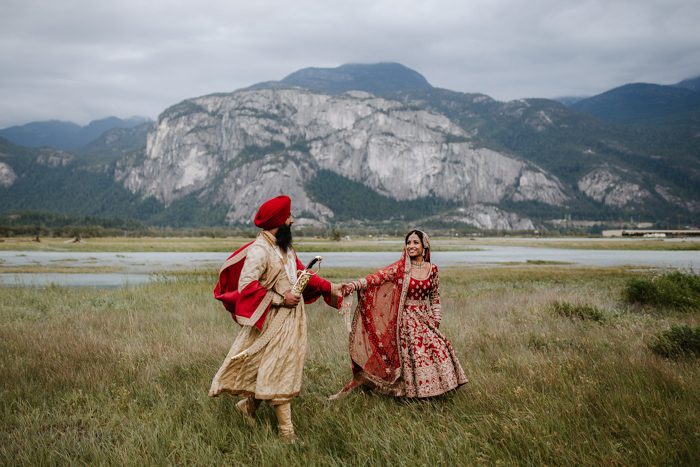 photo by Oliver Rabanes Photography
Get your shots, then get out of the way
As a wedding photographer, you'll be in the thick of the action as you strive to take beautiful, jaw-dropping photos. While that's exactly what you were hired to do, you can't afford to hang around in one spot after you've taken a photo. To make sure you're not disrupting the ceremony, learn to snap and go.
Wedding day etiquette for a photographer on the move looks something like this:
Be spatially aware. As you move in and out of shooting range, mind your steps so you don't bump into anyone.
Be generous with your shooting space. Give the guests, the wedding party, and the couple some breathing room whenever you can.
Be mindful of how much attention you draw. If you don't need to be in the middle of the dance floor, don't. If you do, don't be there for too long.
No one likes an intrusive wedding photographer, so be thoughtful and respect everyone's space. After all, people are going to remember the insensitive vendor who kept planting themselves in the middle of the fun. In the long run, that's going to affect more than your ability to get a good review – it could also slow your referral rate.
Let the wedding guests take photos too
Look, we know the DSLR is king. There's no way a wedding guest with a smartphone can compete with a seasoned photographer like you, who's possibly shooting in RAW to capture images of the highest quality. Nevertheless, don't be the photographer who polices photo ops. Let the wedding guests take photos too.
Keep in mind that people come to weddings to have a good time. They're there to witness a happy couple commit their lives to one another, and that's not something that happens every day. Because of that, they're going to want to take pictures. Your job is to let them.
The only exception is when a guest is completely disrupting your flow and you need to capture something crucial, like cutting the cake. Some couples will anticipate this problem before the ceremony and ask their guests to be considerate of photographers, but not always. Every now and then, you have to cut in and politely ask the guest to wait until you get your shots. Here's a couple of tips to do that without causing offense:
Always say it with a smile. Don't be overly aggressive, and use a warm, friendly tone.
Lighten the mood with humor. Weddings are happy occasions, so people will be in the mood to receive a quick joke.
Be flexible. When you have your shots, follow up with the guest and let them know they can resume taking photos.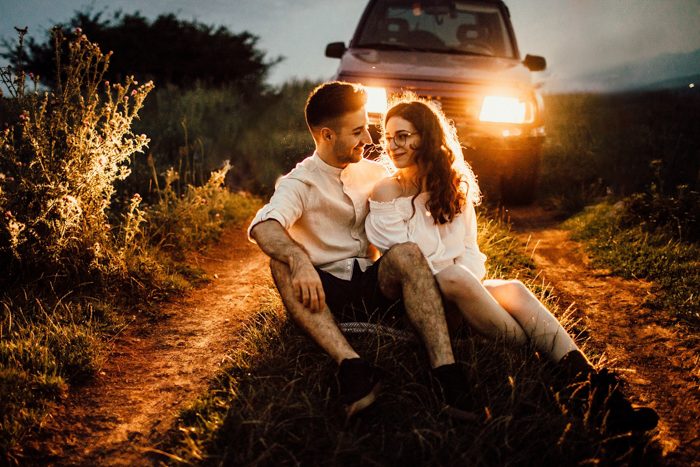 photo by Lia & Lau Photography
Don't use photography jargon when you're posing subjects
You still with us? If so, we're coming to the end of the wedding day. You know what that means. It's time to shoot the wedding party! So, how do you want them arranged? Should they do a V pose? Or maybe the lover's lift?
We're down for all of that! But if you want the wedding party to respond with enthusiasm, don't explain your poses in hyper-technical, photography jargon. Use simple directions that are clear and easy to understand. For this part of the day, it's helpful to detail your poses as if you were explaining them to an eight-year-old – one that demands respect, of course.
Furthermore, don't overlook the mental, physical, and emotional work the wedding party exerts on a couple's big day. They get to the venue earlier than most photographers, comfort the bride and groom, and smile in high heels for hours at a time. Taking pictures is fun, but they'd like the process to be as smooth possible, and they deserve it. Here's how you can make that happen:
Demonstrate the poses with your own body. You can show them faster than you can tell them.
Be patient. Give positive encouragement and feedback when someone isn't nailing the poses.
Let the wedding party choose the last pose. This is peak wedding day etiquette! Give your subjects some control over the creative process.
Have fun, and smile often!
Positive body language is a crucial part of good etiquette. It extends beyond the photography industry and reaches into everything we do as humans. Because your smile introduces you before your words, it's important to relax and have a good time at weddings. They're supposed to be fun, and if you let it, that joy can spill over into your work.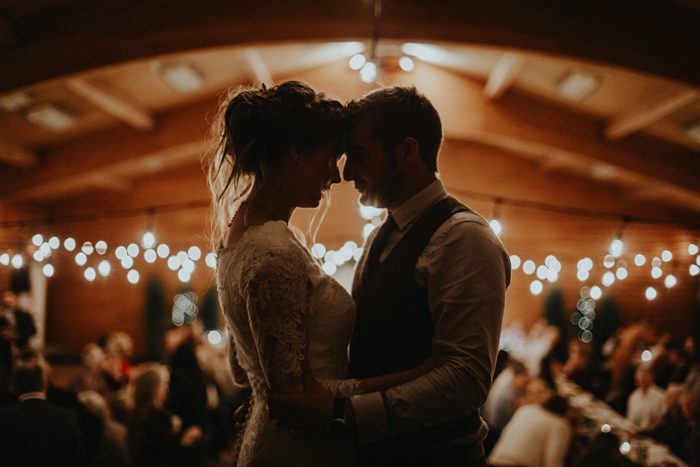 photo by Of Earth and Soul Photography
Good wedding day etiquette isn't just for the couples. That courtesy should be extended to everyone at the ceremony, from the film crew to the catering staff. Bring your most polite self, and you might just get the referrals you need to keep your business running strong!
Now that you know that secrets of top-notch etiquette, use this 24-hour checklist to get ready for your next wedding.
Wedding day etiquette checklist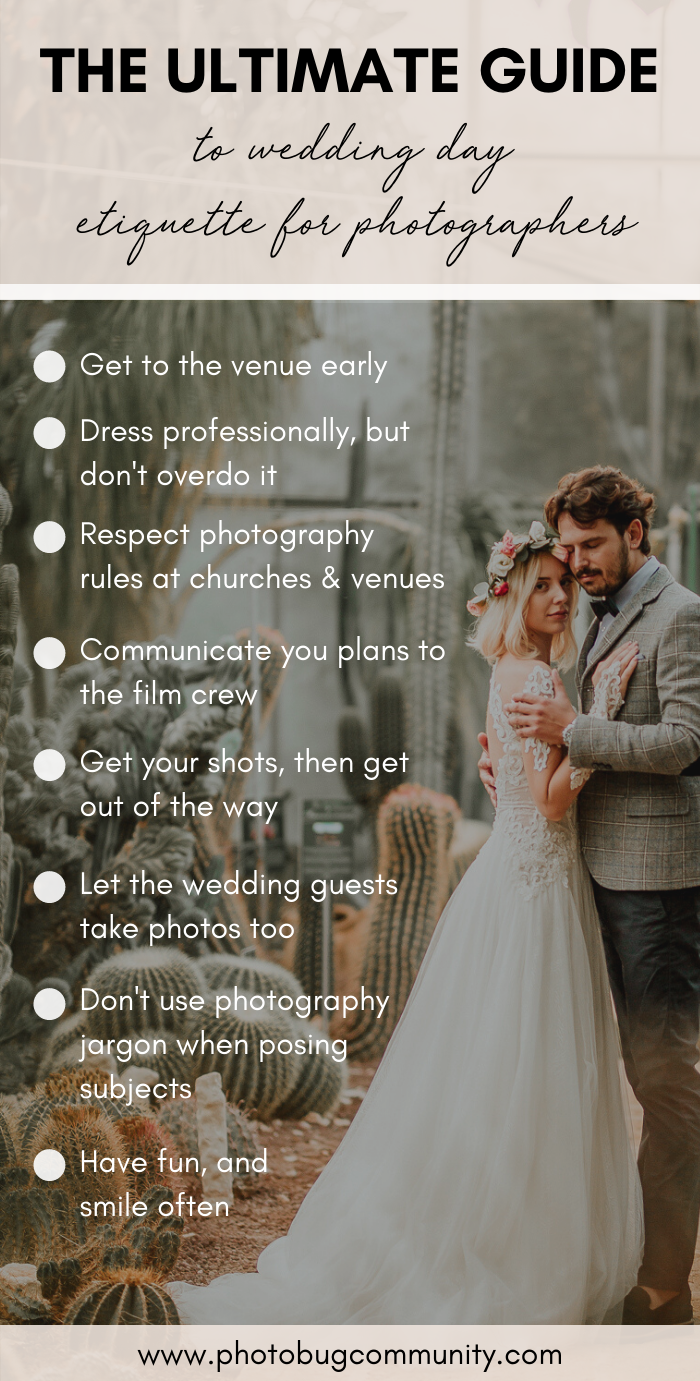 photo by Marco Schifa