Between Instagram, Facebook, Pinterest, and TikTok, staying on top of social media platforms feels virtually impossible. And, of course, as if those weren't enough, we're now adding Lemon8 to the mix. We know what you're probably thinking–you've got to be kidding me. Before you have a breakdown about adding yet another marketing app to your plate, we're breaking down what Lemon8 is and if it's something that wedding photographers and videographers should be signing up for.
What Is Lemon8?
Lemon8 is not a new app, though it is for the U.S. ByteDance–the parent company behind the app and TikTok–created the video and photo-sharing platform in an attempt to compete with Instagram and Pinterest. That's why the app is pretty much a combination of the two platforms rolled into one. It originally launched in Japan in 2020 and has since accumulated over 5 million monthly users in East Asia. 
Unlike TikTok, the focus of the app is aesthetically pleasing photos. Being specifically designed for content creation, there's a heavy emphasis on lifestyle topics such as health, food, travel, food, and fashion.
Recommended Reading: TikTok for Wedding Photographers
Who is the App's Ideal Creator?
Because the app is so new, the creators were paying influencers to help spread the word about the platform. It's also been discovered via presentations that Lemon8 shared with marketing agencies that the ideal creator is 22 to 26-year-old females that live in New York or LA and focus on fashion and beauty. That doesn't exactly sound like the typical wedding photographer or videographer.
How Does It Work?
Like TikTok, the app has two sections to explore: Following and For You. Here's an example of what the feed looks like when you first log onto the app. If you've ever used Pinterest, this overall look may seem very familiar.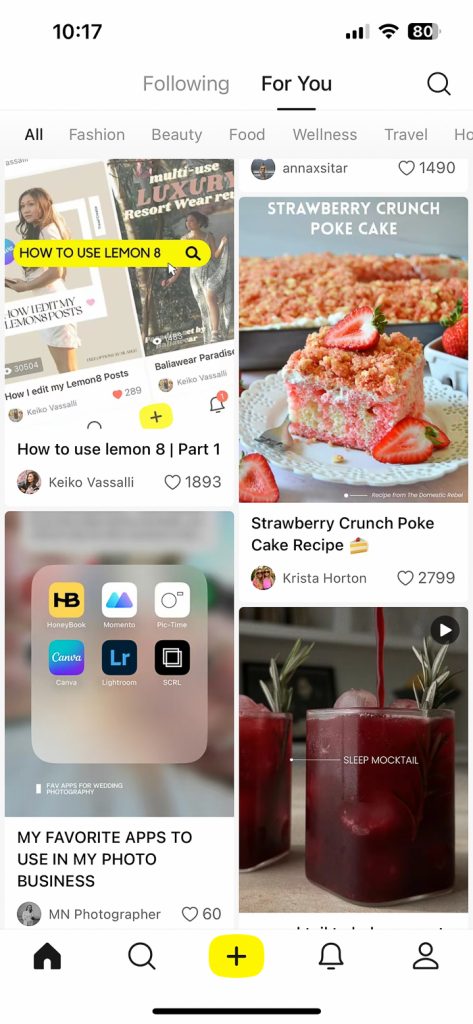 From there, just like with any other social media platform, you can search for specific things or topics. We looked up wedding photography to give you a glimpse of what the results currently look like. You'll notice you can search top results, accounts, hashtags, and posts.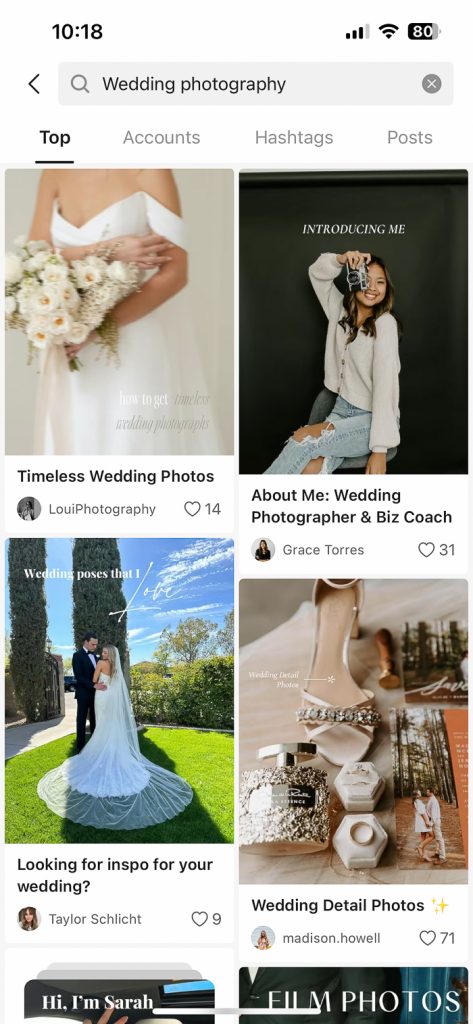 Posting content is very similar to that of Instagram. You can upload multiple photos to create a carousel or upload videos for Reel/TikTok-like content. However, the one thing that does help it stand out is the templates you can use to make your photos look more aesthetically pleasing. That's right, Lemon8 is basically doing all of the work for you, so you don't have to spend all of your time on Canva. Here's an example of one in action.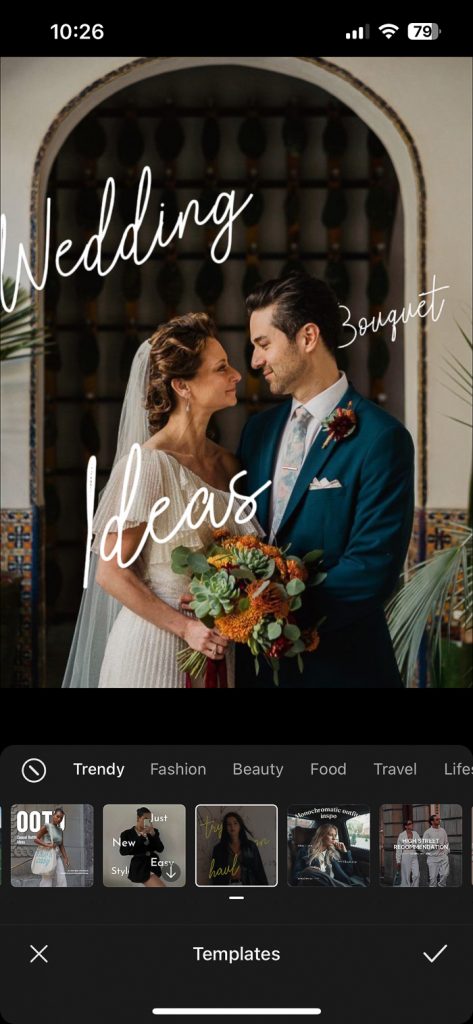 These screenshots are just scratching the surface. The app has a lot of features that help it shine. But that begs the question, is using Lemon8 worth it?
Is Lemon8 Worth It?
Because the app is so new, it's hard to say whether or not it's worth downloading. If you have the bandwidth and you want to try out the platform, it is free, so we say go for it. However, if you're looking to get more eyes on your work and, in turn, get more bookings, this may not be the best use of your time. Chances are your ideal client isn't on the app yet. That's not to say that it won't happen down the line. 
For now, we'd argue that you're better off spending time perfecting your TikTok and Instagram strategy. We don't see those platforms going anywhere anytime soon, and you have a much higher chance of getting better engagement.
Now that you've decided whether or not Lemon8 is worth it for your business, it's time to shift gears and think about Facebook and Instagram. It's no secret that ads can make a world of a difference. If you're just starting out, we're breaking down everything you need to know in our beginner's guide to Facebook and Instagram advertising!