Daniel Moyer Photography has the magic touch when it comes to producing brilliant, artistic wedding photography. From the creative composition of his subjects, to the slight touches of humor and infectious energy, we just can't get enough of his stunning imagery. I hope that you enjoy this weeks Spotlight Interview with one of Philly's best (and funniest!) wedding photographers, Daniel Moyer. Happy Friday, y'all!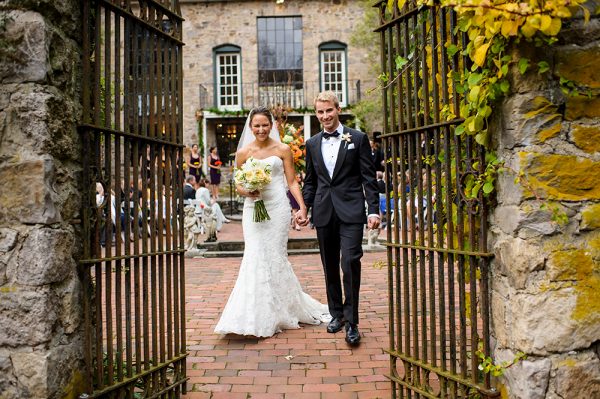 Tell us a bit about yourself. I am an outgoing, driven, high energy, newly married, smitten husband to my amazing supportive, book-nerd, analytical, loving, 6th grade math teacher wife. We are beginning to spread our roots in a small suburb just outside Philadelphia. We love our home and all its quirks, hosting a good party, the beach, reading together, and eating at Olive Garden way too often.
I've got a love for the color combination blue & yellow, running, bicycling, photography as a way to explore the world around me, vegetarian foods, a good pair of jeans, and ALL things Harry Potter (we planned our honeymoon around HP world at Universal Studios). My brain runs at 1,000 miles an hour. I have a new-found enjoyment for writing. And, in all honesty, my favorite part of being a photographer is hearing the excitement and happiness in my couples, families, and clients' s voices after I share their images with them!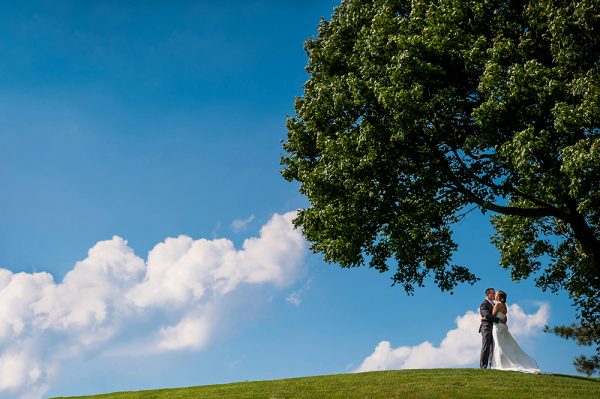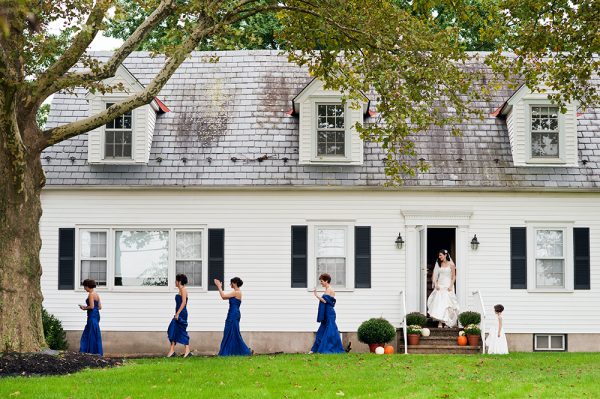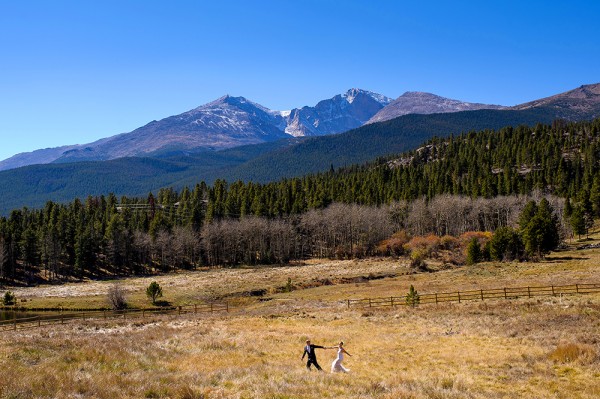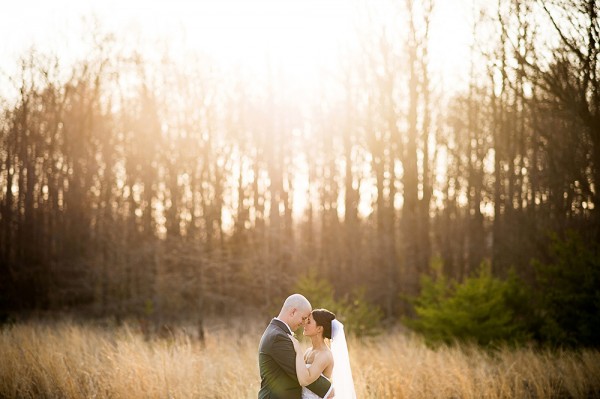 Describe your wedding photography style in less than 6 adjectives. Personal, Emotional, Energetic, Grand, Thoughtful, Colorful.
Describe your workspace/studio? My workspace is in my home in a cozy little room filled with Ikea furniture, just off of our living room. At first I thought it would be a bit distracting to be able to see my computer from the couch, because as most small business owners know, it can be difficult to turn your work brain off, but setting working hours for myself and literally and figuratively closing the door to my office has made me more productive than ever (and I am sure my wife likes that, too!). I've got a really beautiful architectural intaglio print, a few weird humanoid paintings, and some thoughtful black and white prints from my college friends adorning the walls. I spend a lot of time in there so I also have a pretty comfortable desk chair!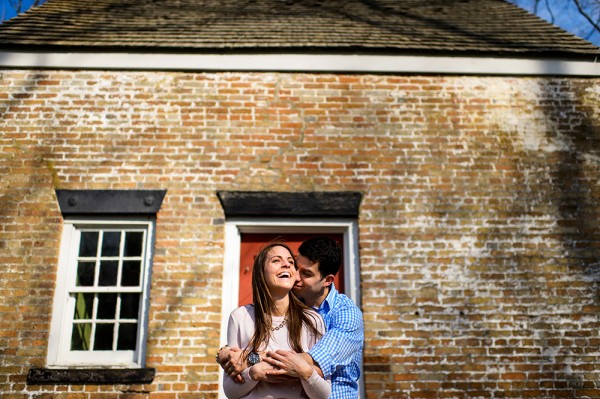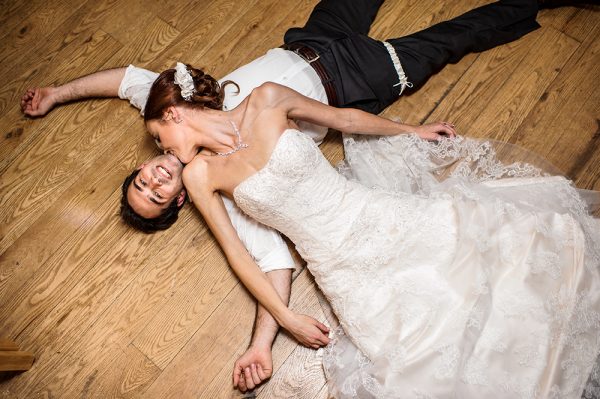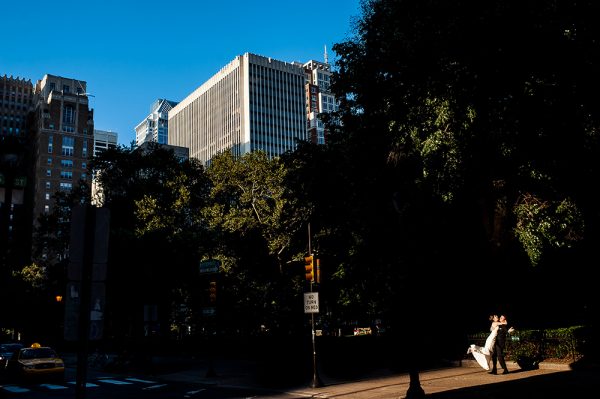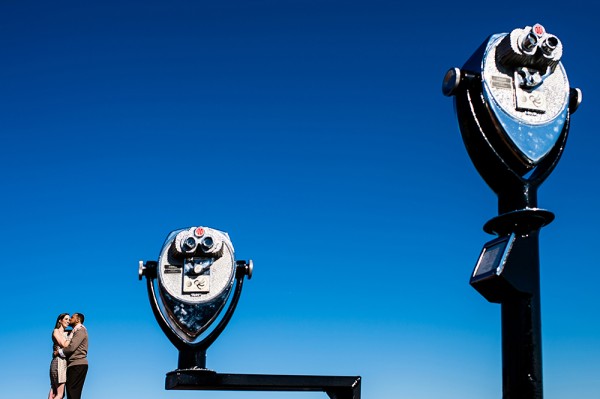 What gets you up in the morning, literally and/or figuratively. Literally: My wife! She's a school teacher and gets up early to get ready. I get up with her to pack her lunch, start her car in the winter, and get her off to school. Sometimes our schedule makes us like ships in the night, but connecting every morning just for a few minutes before we welcome the crazy day ahead is comfortable. That routine is comfortable for us. I like seeing her off and welcoming her home.
Figuratively: I tend to be pretty optimistic about life in general. Each day is a new day with new decisions, successes, challenges, and a fresh start. Whatever happened yesterday is in the past. So getting past the initial grogginess the early morning inevitably supplies, I like the idea of starting with a clean slate and a clear mind. So even if yesterday's news affects today, I can approach it with a new perspective!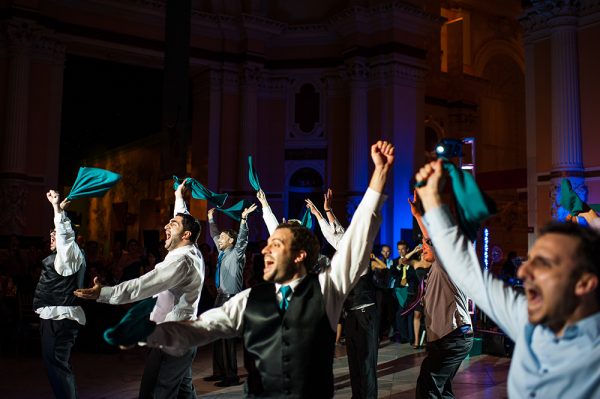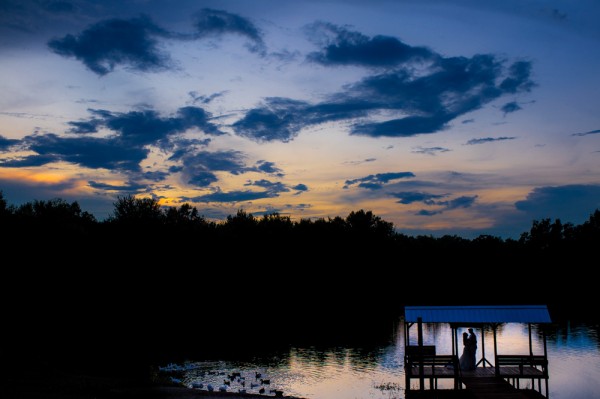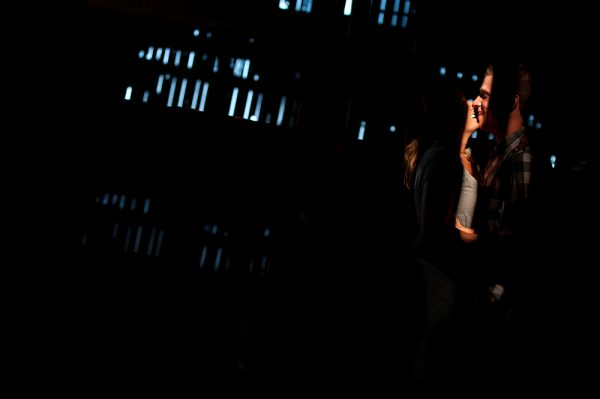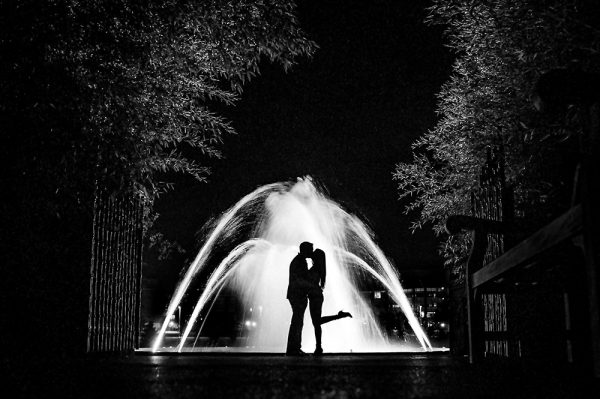 What really gets to you at weddings? Makes you emotional? Makes you laugh? Crying men get me every time. Dads and grooms especially. There's something about men breaking reserve, and wearing their heart on their sleeve that cuts right to my core and has me sniffling behind the lens. It's always been that way, but I suppose now it reminds me of my wedding day. On my wedding day when I saw my wife walking down the aisle towards me with a cathedral length veil and a blusher, I was a mess, and I am an ugly crier, too! It was the most emotional moment of the day for me. I just couldn't do anything to hold it back.
How did you get into wedding photography? In late middle school, I started fooling around with my dad's Canon AE-1 to take photos of my friends and I riding our BMX bikes. That general curiosity led to an infatuation with the medium and learning all I could about it. I ended up being the photo editor my senior year for our small high school newspaper. At the end of senior year, I decided I needed to buy a digital camera so I went to the photographer in our town and asked him what he thought. After showing him my limited portfolio, he offered me an internship, which eventually turned to employment and lasted through college at Kutztown University where I received my BFA, Concentrating in Photography. When the economy bubble burst, my boss came to me and said that there just wasn't enough work for us. I went back to Kutztown University for my K-12 Art Education certification and Masters in Art Education. While I was there, I fell into 3 weddings after people from my past, knowing my passion for photography, contacted me and asked me to photograph their big day.  From that moment on I was hooked on the excitement surrounding a wedding day. The emotion, little moments and the big, that a wedding day could all be the same but completely different every time, and the different "hats" I have to wear as a photographer. I fell head over heels in love with wedding photography and haven't looked back since!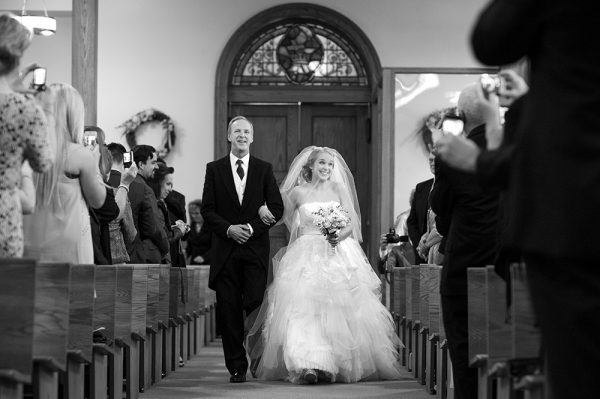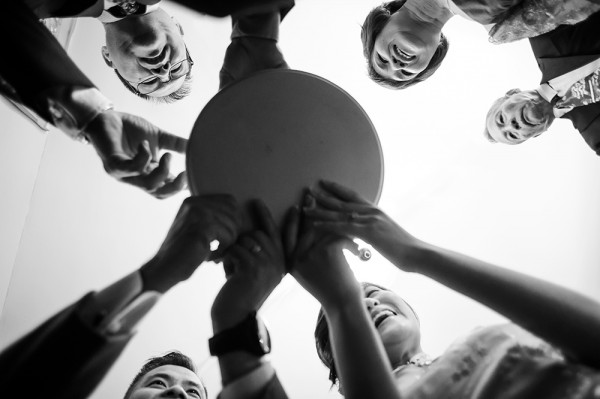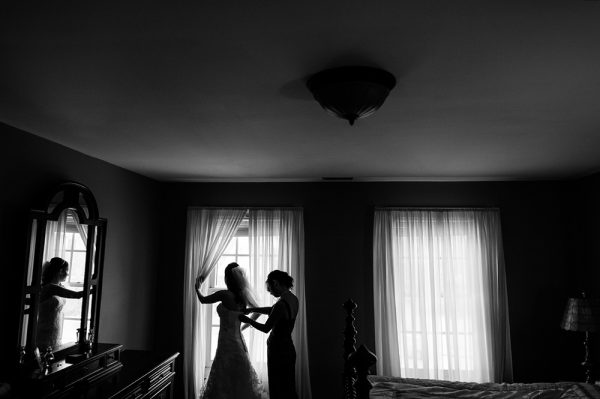 With so much great talent in the wedding industry, can you name five professionals you adore working with right now?
DPNAK Weddings – www.dpnak.com – Danielle Pasternak is absolutely on the top of my list for wedding coordinators. Her enthusiasm and excitement on a wedding day is contagious! Her organization and willingness to go the extra mile for her couples is unparalleled. In addition to working with her as a fellow wedding pro, she also coordinated my wedding!
Beautiful Blooms – www.beautifulblooms.com – Every time I find out Beautiful Blooms has designed an event, I get super excited! They are incredibly detail oriented in every part of their flawless design. I characterize their look as regal, sophisticated, and classy.
Papertini – www.papertini.com – Papertini is unique and unexpected in their design using just about anything you can imagine to create a distinct look for each of their clients. At one recent wedding reception I photographed, they created giant swans out of hundreds of folder paper pieces for the tables in addition to incredible flower arrangements.
Lauren's Make Up Designs – www.laurensmakeupdesigns.com – Every bride wants to look flawless on their wedding day. Lauren's Make Up Designs does it perfectly in half of the time – including airbrushing! She has done the make up for countless brides I've photographed, including MY bride!
The Janis Nowlan Band – www.janisnowlan.com –  They keep the dance floor packed every time with quite possibly the most energy and versatility I've seen from any wedding band!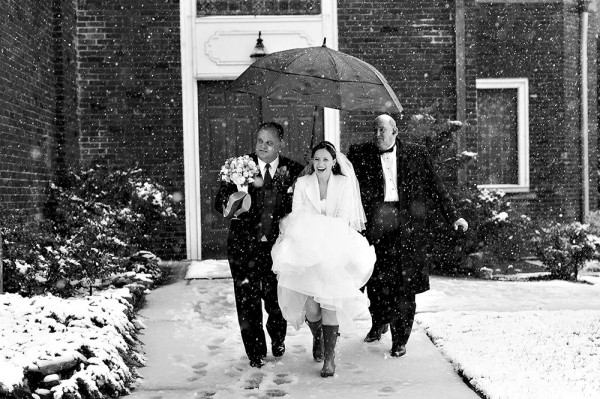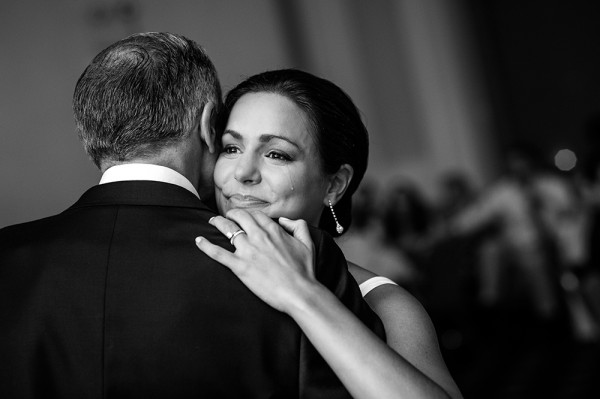 Do you have a favorite photo that you have taken? Can you describe how you created it? What is it that you like about it? Lately, it has to be this one for a bunch of reasons. I have lots of favorite portraits and other moments, but this one cuts right to my core. It has nothing to do with me or my creativity, only with how I saw and chose to frame the moment. It reminds me of why I am a wedding photographer and encapsulates all that I am trying to do on a wedding day.
Where do you want to shoot next? Iceland. Definitely Iceland! It's been my dream destination for years now. It started in 2007 when one of my favorite bands Sigur Ros, native to Iceland, came out with a documentary film about their homeland tour around Iceland. I am completely fascinated by the muted tones of wide open fields interrupted by stark. I will travel there, but photographing a wedding there would be a dream! I actually mention that Iceland is my dream wedding location in the FAQ section of my website. I recently had a couple contact me for their wedding in Iceland this year but I was already booked for their date! I was so close! If you're wedding is in Iceland, give me a call!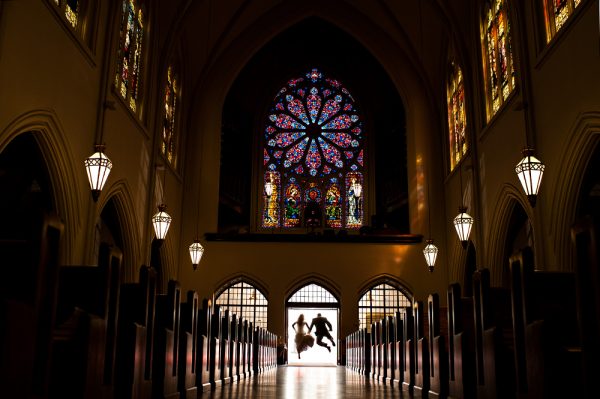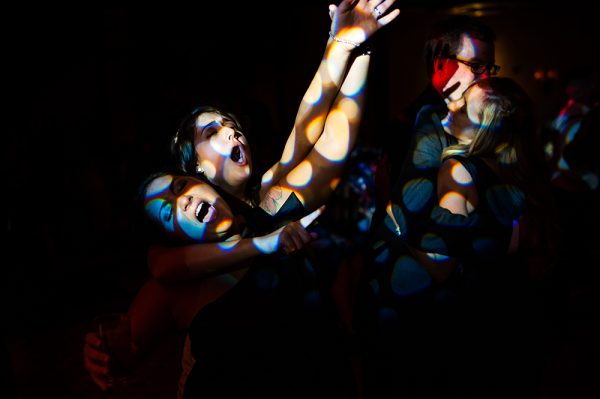 Any advice for couples who are looking for their perfect wedding photographer? Talk to/meet with as many photographers as possible. It is so important to like your photographer's pictures, but even more important to like them as a person. If you think about it, your photographer is going to spend more time with you on your wedding day than your fiance will – in my case, between 12-16 hours! With all the wedding professionals you hire, keep in mind that you are building a team of people who are going to take care of you on your wedding day, and in the end YOU are the only one who is going to know if this connection is going to work! Choose a photographer you connect with – one whose photos you can see yourself in, whose personality aligns with your's and whose approach to your day you connect with!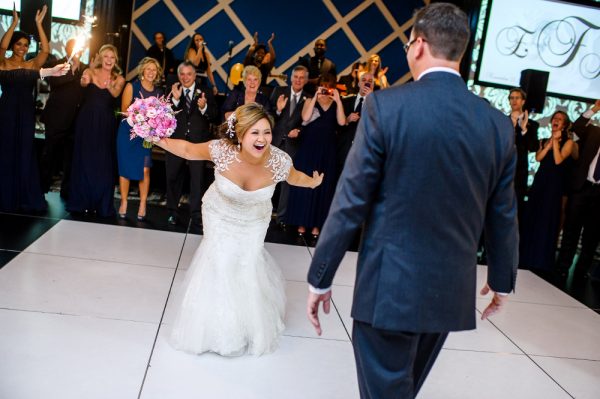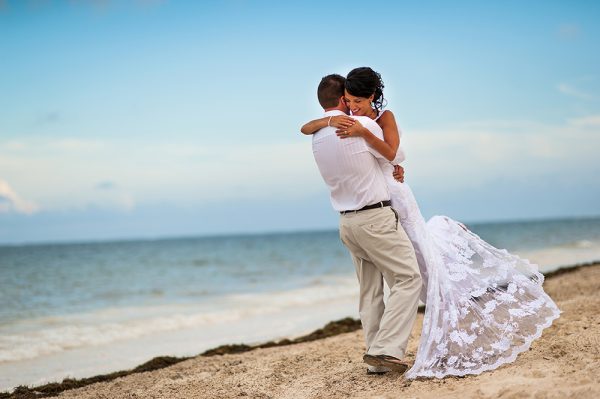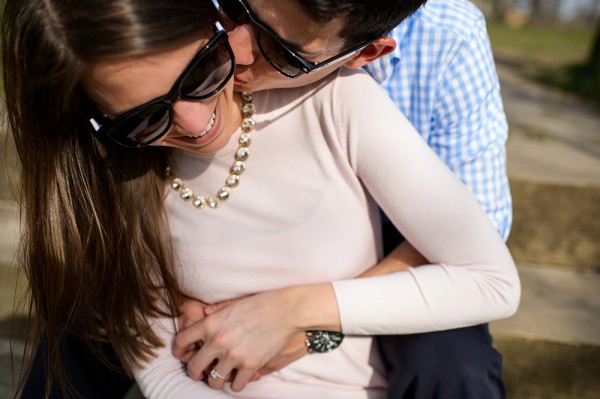 One thing you'd like couples to know before their wedding? Your wedding day is going to fly by. When it arrives, take a good hard look at your significant other. Look at the hands holding yours. At the face that will be looking back at you forever. Now at all the people who are there to support you. Your parents, uncles, aunts, grandparents, brothers, sisters, friends – the expressions on their faces. How does the carpet feel under your feet? Or is it grass and the slight crunch as you shift anxiously. The blare of the organ playing or maybe the slightest breeze rustling the leaves with the faintest hint of flowers from all the bridesmaids standing near. Hang on every word that comes from your significant other's lips. Let each word flows over your lips. Try to make them sound as important as they feel in your heart. Get wrapped up by it all. Every little detail. Get lost in it and stay in it. Make it permanent in your mind. In 50 years, when you look at your photographs, you can relive every little detail. If you do that, I promise you, you will have the perfect wedding day.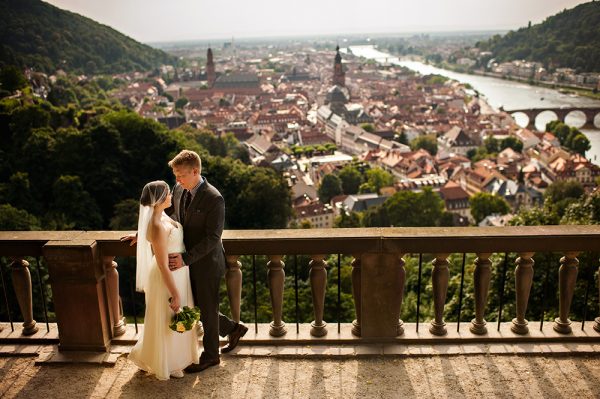 Best advice you've ever received about being a happy human? Don't be committed to a specific goal. Be committed to the behaviors of a specific goal.
A huge thank you to Daniel for participating in this weeks Spotlight Interview and sharing his gorgeous work and insightful thoughts with us. For more exceptional wedding photography, check out his Junebug Member Portfolio and website.