The saying "it takes money to make money" rings true when it comes to your wedding photography business. From new gear to advertising your services, there are countless ways that you can invest in your business. So whether you're new to the game or simply need a reminder on fresh ways you can shake things up in 2019, we have a list of 10 ways that you can invest into the longevity of your biz!
Education
Whether one of your New Year's resolutions is to explore business education or not, choosing to invest in e-courses or workshops can so many benefits on your business. Not only can you learn business basics, but you can network with other photographers, work on your artistry, and get inspired all over again. We've gathered a list of the best conferences and workshops that you can attend in 2019. Don't want to travel? Check out our Photobug e-courses that you can take at your own pace in the comfort of your home!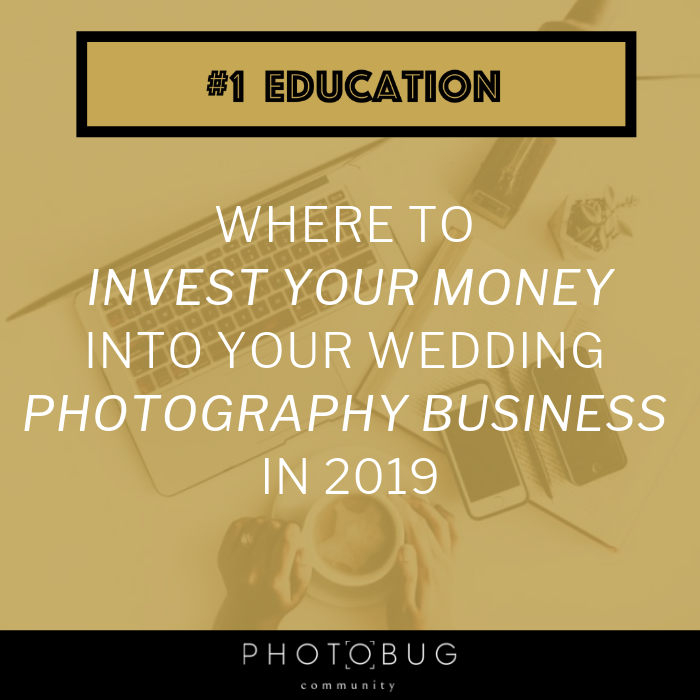 Branding
Nothing says "new year, new me" than some freshly done branding for your business. Working with a graphic designer to create one-of-a-kind branding is a sure way to take your business' brand to the next level. So whether you're looking for something minimalist and modern or bold and traditional, we have a few graphic designer recommendations that we're sure you're going to love.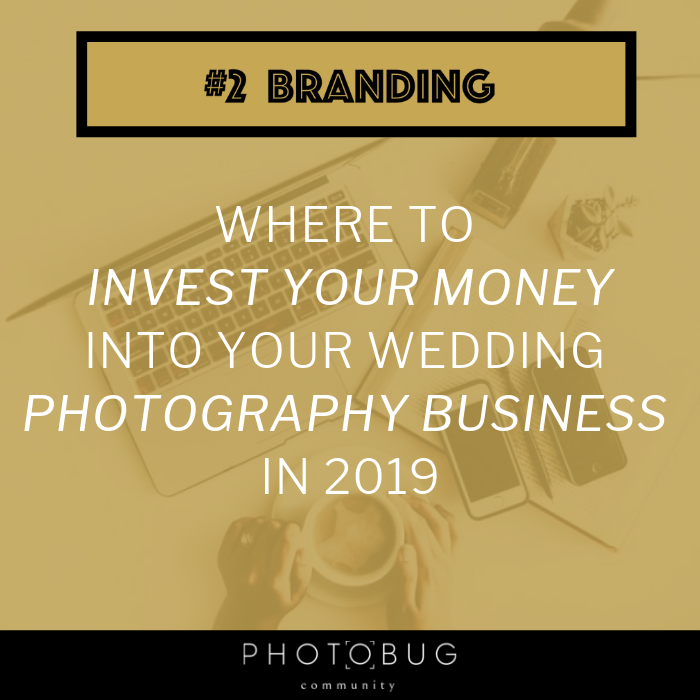 Advertising Your Business
People know about the things placed in front of them and your business is no different. Choosing to advertise your business in 2019 can be a great way to expand your reach and target your ideal client. There are various ways to advertise your services, including becoming a listed vendor on your favorite wedding website (oh hey, Junebug). But before you go off and throwing your money at every advertising opportunity, ask yourself these questions:
Who is my target audience?
Will advertising via XX help me reach my ideal client?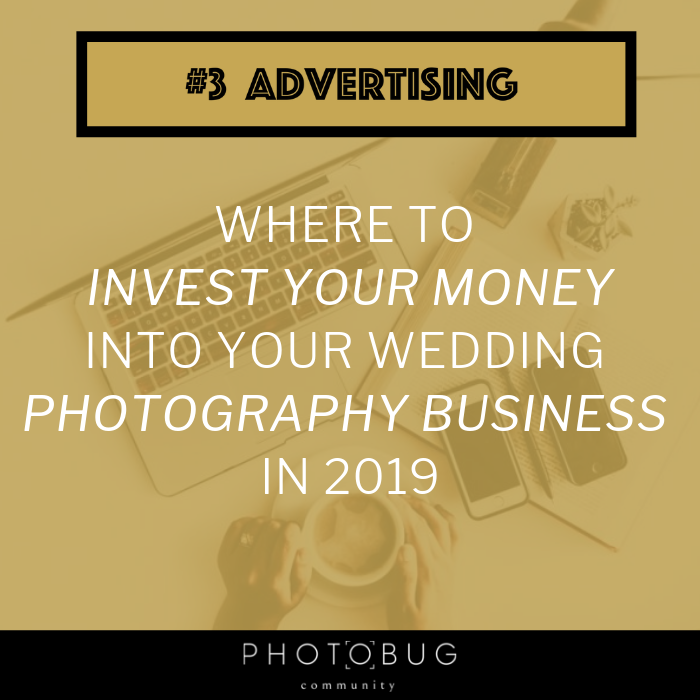 New Photography Gear
Technology is always changing and evolving, and the same goes for wedding photography gear. If it's been a while since your last upgrade, then investing in new, updated gear might be the best bet for you! Whether you need a new camera body or need to add a new lens to your camera bag, be prepared to tackle your 2019 weddings with your best foot forward.

Outsource Editing
Outsourcing your editing is a great way to get time back into your schedule and shorten the turnaround time of delivering photos to your clients – it's a win-win for everyone involved! Don't continue to feel bogged down and burnt out by your editing queue, instead, use our list of ten photo editing companies to choose the best option for your business.

Hire an Assistant
Do you ever wish you had an extra set of hands? You can by hiring an assistant to help you with emails, blogging, album prep, social media, etc. The sky's the limit with another person on your team ready and eager to help you out! So what's stopping you? Take on the new year with a right-hand (wo)man so that you can scale your business to greater growth and success.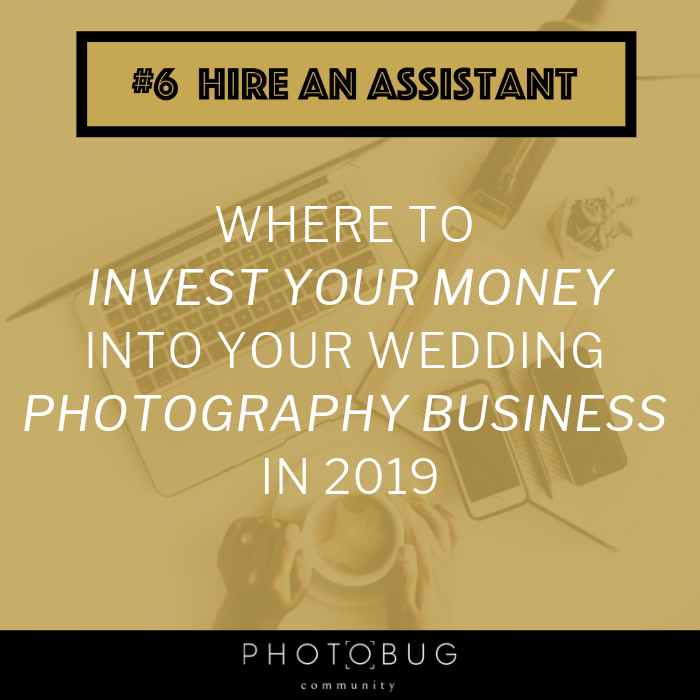 Search Engine Optimization
Search engine optimization is crucial for the longevity of your business, so it's time to stop wasting time on Instagram and invest in something that you have control of (because we all know Insta's algorithms are as unpredictable as the weather). Hiring an SEO consultant is a great way to work one-on-one with a specialist who can pinpoint what you need to improve on to help your website be Google-friendly. Remember, the more Google-friendly your website is, the more likely your site with rank on Google and be easier for future clients to find. Until you hire a consultant, here are 3 SEO hacks that you can easily implement yourself!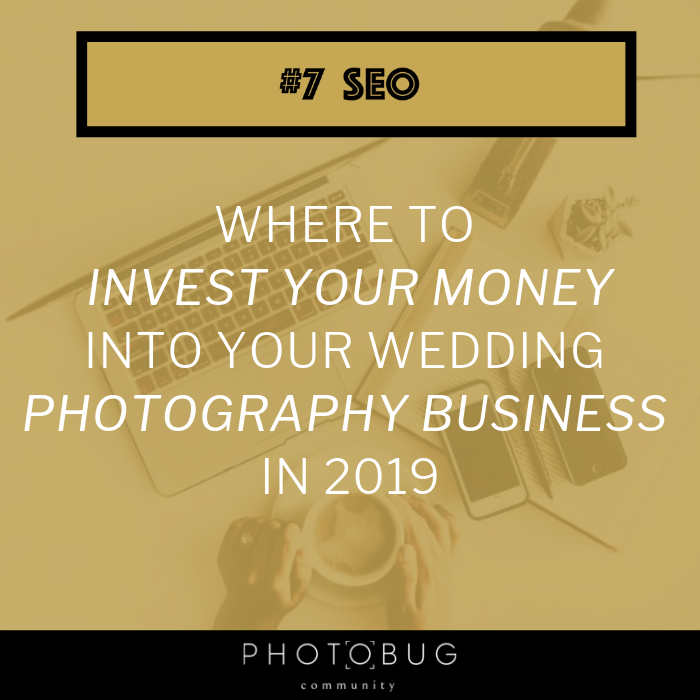 Client Management Software
Client management software, like Honeybook, is an awesome way to keep your business well organized – it allows you to keep track of all new inquiries, current clients, payments, deadlines, etc. Having a CMS isn't just something to long for, but a necessity for your business, especially as it continues to grow and you book more and more clients. So before you mix up client details or miss an important deadline, get things on track by signing up and getting organized.

Blogging Software
If I told you blogging could be done faster and easier than before, would you jump to the opportunity to do so? Well, your wish is my command! Using a blogging software, like Narrative or BlogStomp, allows you to streamline your blogging by building blog posts from their app. You can resize images, use a drag-and-drop feature to create the post, add keywords and tags, publish to your blog from their app, and so much more! Work smarter not harder in 2019.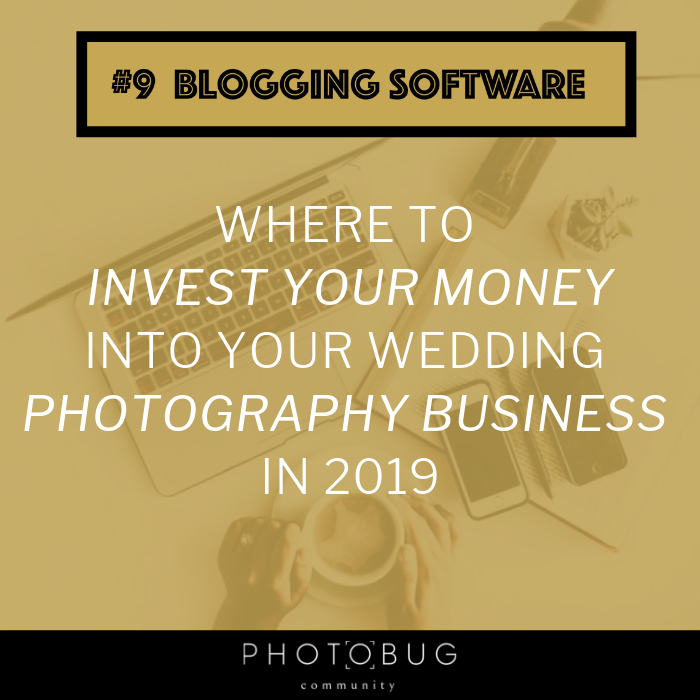 Backup, Backup, Backup
Having a backup system for your images is crucial for you and your clients. As a professional, you need to have multiple ways of saving images to prepare for any worst-case scenario. So what does that look like? Backups on backups on backups – online storage and hard drives. Here's a list of backup systems that you can look into using for your business: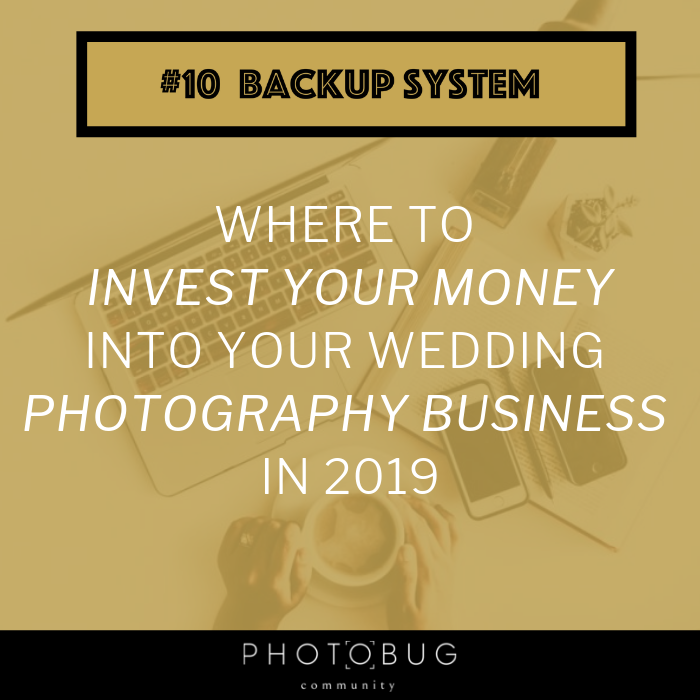 Looking for more business hacks? Take a look at some of our favorite wedding photography business tips and tricks we learned in 2018!