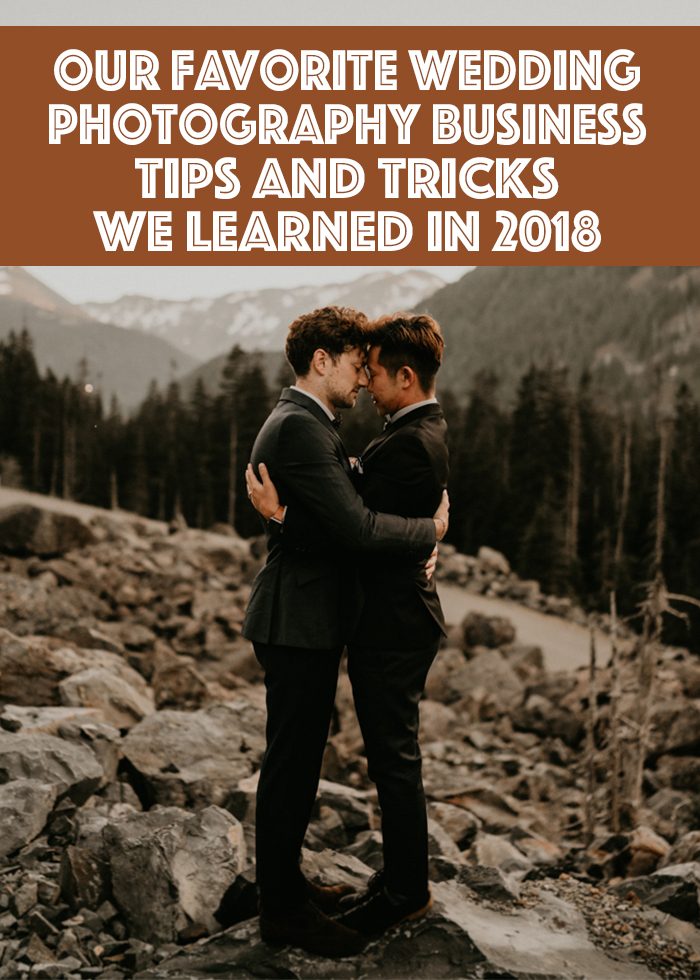 photo by Henry Tieu Photography
2018 has been an incredible year of creative photography and helpful tips! With the year coming to an end, we decided to share our favorite photography business tips that we have learned over the last 12 months. Whether you're needing a little refresh on biz basics or looking for tips on something more particular and niche specific, take a walk down memory lane and jot down some helpful tricks.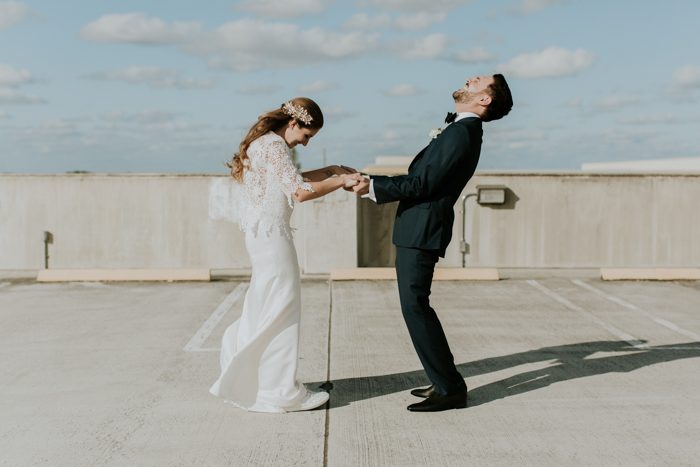 photo by Lauren Louise Photography
Business Basics
Whether you're just starting your photography business or needing to restructure a few things, these posts will help you with the basis to start your business on the right foot.
10 Things Wedding Photographers Can Do Right Now to Book More Weddings
How to Become a Wedding Photographer in 10 Steps
The Ultimate Guide to Pricing Your Wedding Photography
6 Tips for Relocating Your Wedding Photography Business
SEO is King
Search engine optimization doesn't have to be a big mystery – a little bit of knowledge goes a long way and that's why we have shared our best tips! Dive into the importance of SEO and how you can create a Google-friendly website.
3 SEO Hacks for Wedding Photographers That Take Less Than 30 Minutes to Implement
5 Pinterest SEO Tips for Wedding Photographers
The One Big SEO Mistake Tons of Wedding Photographers Make
Social Media Hacks
So many apps, so little time. Lucky for you, we've compiled a large list of tips and tricks for all things Instagram, Facebook, and Pinterest.
Wedding Photographers, Try These 7 Hacks to Boost Your Facebook Page Engagement
Feeling Meh About Instagram? Read This.
Wedding Photographers: These Automation Strategies Are a Game Changer for Your Social Media Workflow
30 Pinterest Board Ideas for Wedding Photographers
18 Apps to Add Wow Factor to Your Instagram Stories
Think Your Ideal Client Isn't on Pinterest? Think Again!
These Instagram Apps Will Up Your Gram Game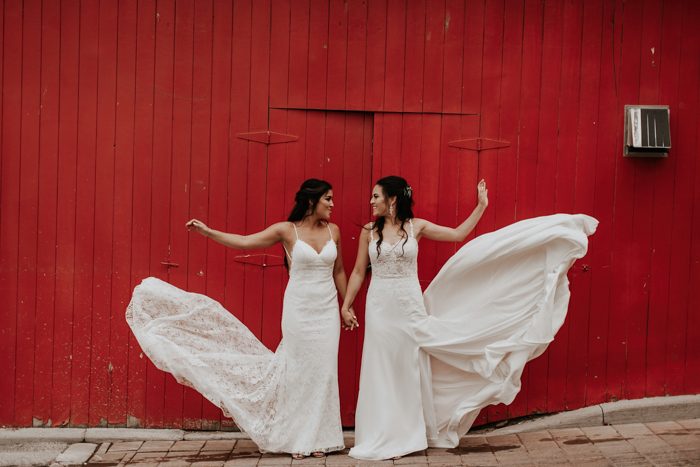 photo by Bows & Lavender
Website Maintenance
Your website needs more TLC than setting it up once and forgetting about it. Use these tips to make sure your site is user-friendly and helping your SEO!
Wedding Photographers! These 7 Blog Post Intro Ideas Will Help Make Blogging Super Quick and Easy
How to Create a Kick-Ass Contact Form for Your Wedding Photography Website
Slow Load Times? Users Bouncing? It's Time to Get Your Website to Load Faster. Here's How!
Networking
Your fellow wedding vendors end up being like co-workers when running your own wedding biz! So get on out there, meet new people in the industry, and get to making connections and relationships.
The Best Facebook Groups for Wedding Photographers
9 Things to Remember When Putting Together Your Next Styled Shoot
How to Nail Your Next Wedding Show
What You Should Consider Before Signing Up for a Wedding Photography Workshop
Delegate and Outsource
It doesn't have to always be a one-person show running things. Learn to bring on help to keep things running smoothly and efficiently.
The Best Photo Editing Companies for Wedding Photographers
4 Tasks That a Wedding Photography Intern Can Take Off Your Plate
Marketing
Your services aren't doing anyone good if people don't know you exist. Use these tips to find out the best way to market your business.
The Ultimate Guide to Marketing Your Wedding Photography Business in 2018
3 Easy Ways to Grow Your Email List
The Best Email Marketing Services for Wedding Photographers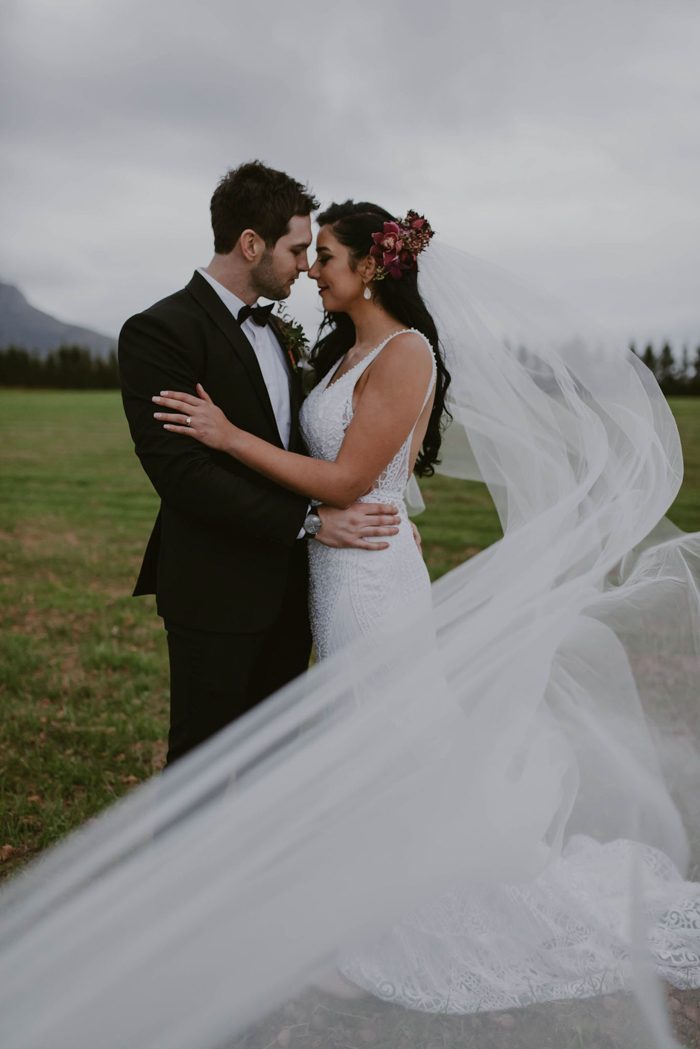 photo by Claire Thomson Photography
Organization is Key
A happy business is an organized business if you use these business tips below. Keep everything in line for an easy breezy time.
24-Hour Pre-Wedding Prep Checklist for Wedding Photographers
Wedding Photographers: These 6 Organizational Hacks Will Change Your Life
Self-care isn't selfish
Sometimes you need to put things on hold and take a breather, and this is okay! Learn how to incorporate daily self-care tips and how you can use your time during your off-season.
8 Self-Care Tips for Wedding Photographers
How to Make the Most Out Of Your Off-Season
Miscellaneous
Just a few more tips that we love and think you will too!
Everything You Need to Know About Photographing in National Parks
4 Email Tips for Getting Booked Instead of Ghosted
IPS and Wedding Photography: 4 Ways to Combat Your Fear of Sales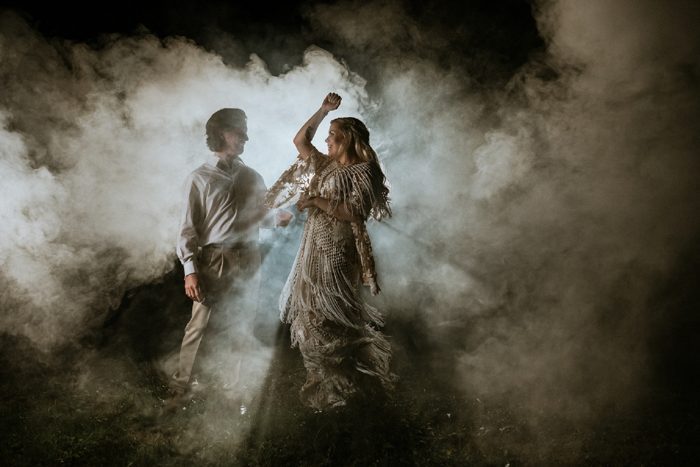 photo by Stephanie Rogers Photography
Hope you enjoyed our favorite tips and tricks from 2018!
Not sure what to turn on the tv? Take this quiz to find out what you should binge watch during your next editing marathon.