So you've booked your first wedding and your camera bag is packed with the best wedding photography gear for beginners…now what? Well, it's time to get ready for the big day: the wedding day!
Being new to the wedding industry can be overwhelming, but we're here to take you through the best wedding photography tips for beginners. Everything from pre-wedding tips, post-wedding to-do's and everything in between, you'll be well on your way to building your business!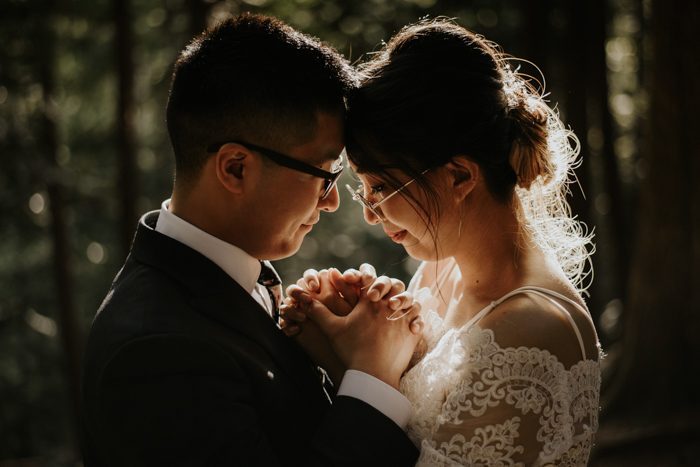 photo by Tallya D. Photography
Pre-Wedding Day Tips
#1 Master Your Gear
Knowing how to use your camera is crucial. It may seem tedious and silly to even bring this up, but we want to double check that you change that dial and put it on manual! Shooting on manual allows you to tell your camera what you want it to do, not the other way around. Don't let your camera boss you around by it choosing the setting when the setting is on automatic. Learn about light and how that goes into your camera settings – it'll make you a better photographer and save you in post-production!
#2 Research the Venue
Doing some research on the wedding venue ahead of time can be helpful the day of the wedding. Don't be afraid to go to the venue's website, look at images, and search for other weddings that have been there. When looking up the venue, ask yourself these questions:
Is the couple getting ready on site? What do the bride and groom suites look like?
Is it a large ceremony space? Which lenses will be helpful?
Is it inside or outside? Shady or in direct sun?
Where could I have the couple have their first look?
Where could I do the wedding party photos?
Where could I do family portraits?
Where could I do additional couple portraits?
Is there uplighting? Cafe lights?
Where are the windows? Where will the light be coming in from?
The question above will help you get a sense of the space, lighting conditions, and more so you can create a plan for necessary equipment and/or shot locations.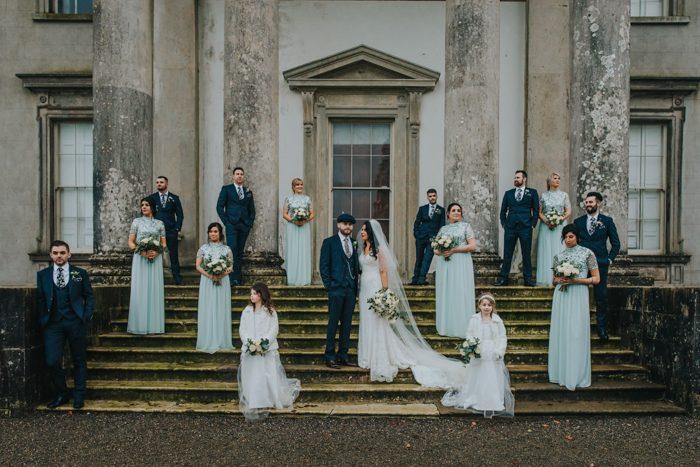 photo by Remain In Light Photography
#3 Create a Shot List
Speaking of shot locations, creating a shot list can be helpful when you're first photographing weddings. It's better to over prepare than under deliver. So if you're nervous or worried about missing a photo, jot down a shot list on your phone. Better yet? Save the shot list as your phone's lock screen for easy access!
#4 Plan Out Posing Prompts
In the hype and excitement of the day, it's easy to draw a blank when posing your couple during portraits. Instead of cycling through the same few poses that you feel like you've overdone, use some of these posing prompts to help keep your couples carefree. Directing and prompting your couples in a fresh and new way will keep things lighthearted and fun!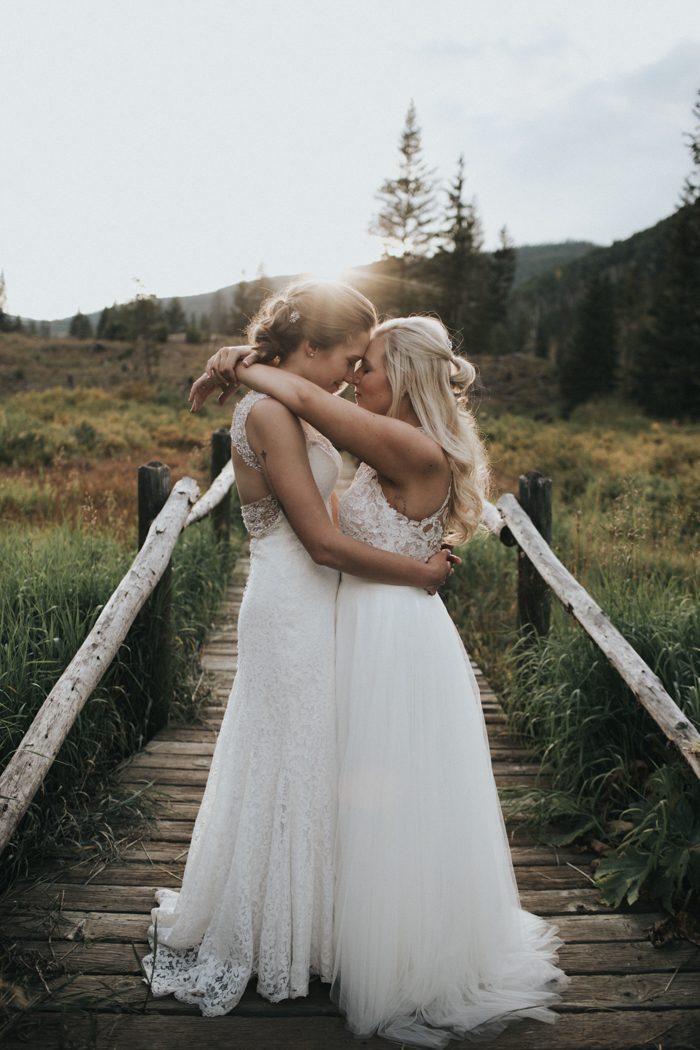 photo by Sullivan & Sullivan Photography
Wedding Day Tips
#5 Pay Attention to Details
Another way to help yourself out in post-production is to pay attention to details when you're shooting. Although Lightroom and Photoshop can do wonders, it can get repetitive to clone out the same water bottle in the frames when your bride is putting on her dress. Keep an eye out for excess clutter that can easily be removed from a frame and where the light is coming from. This will help speed up your editing, and you can leave the heavy photoshopping to things out of your control (like those pesky exit signs).
#6 Dress Comfortably + Professionally
Photographing weddings is a very physically demanding job, so it's a good idea to dress for the occasion. Because you're on your feet upwards to 12 hours, wear comfortable and supportive shoes that won't have your feet hurting early into the wedding day. As well, it's important to wear comfortable yet professional clothing. Depending on the wedding's style and dress code, you can wear anything from cotton dresses and linen jumpsuits to maxi dresses and button-down shirts with a tie – just make sure you can move around easily and aren't wearing anything too distracting!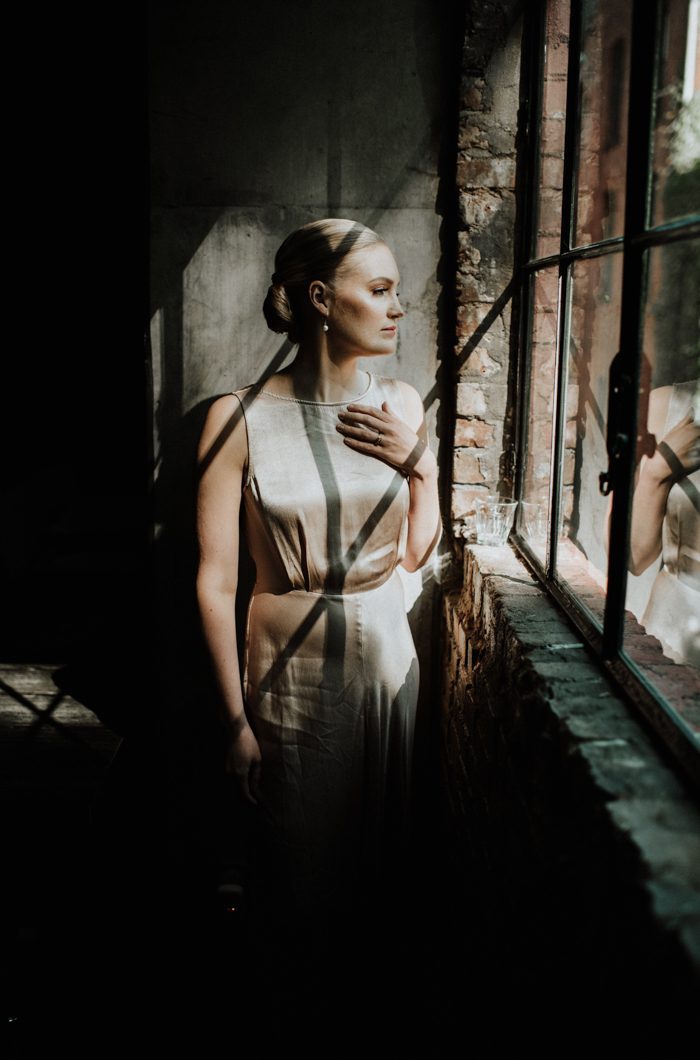 photo by Jen Morrison Photo
#7 Stay Hydrated
Summer weddings are no jokes and it's important to take care of yourself on the wedding day. Make sure you have a water bottle and snacks in your camera bag to keep you hydrated and to suppress the hanger that may be lingering around the corner.
#8 Stay Calm
Weddings can be unpredictable and you have to learn to roll with the little surprises and unplanned moments throughout the day. Try not to stress out and take it one moment at a time. Remember, you're the hired professional and the expert in your field. Stay confident, accommodating, and on top of your game.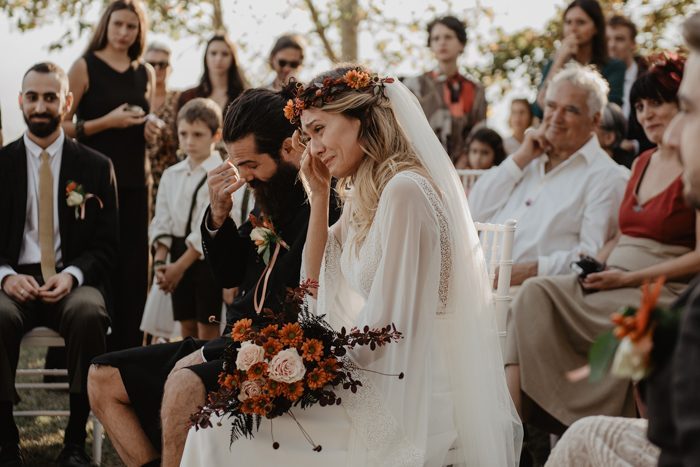 photo by In Bianco E Nero Fotografia
Post-Wedding Tips
#9 Have a Backup System in Place
When the wedding is all said and done, it's time to back up the wedding photos. Be sure to have multiple back-ups in place (hard drives, cloud storage, etc.) to ensure that their photos won't be lost. Don't know where to start? Check out these options:
#10 Send a Sneak Peek
Consider sending your couples a sneak peek within the first week after their wedding day. A handful of images will show the couples that you're keeping them in mind and it keeps the excitement of the day alive. Going above and beyond for your clients will make them all that more likely to give you a killer review and recommend you to their engaged family and friends.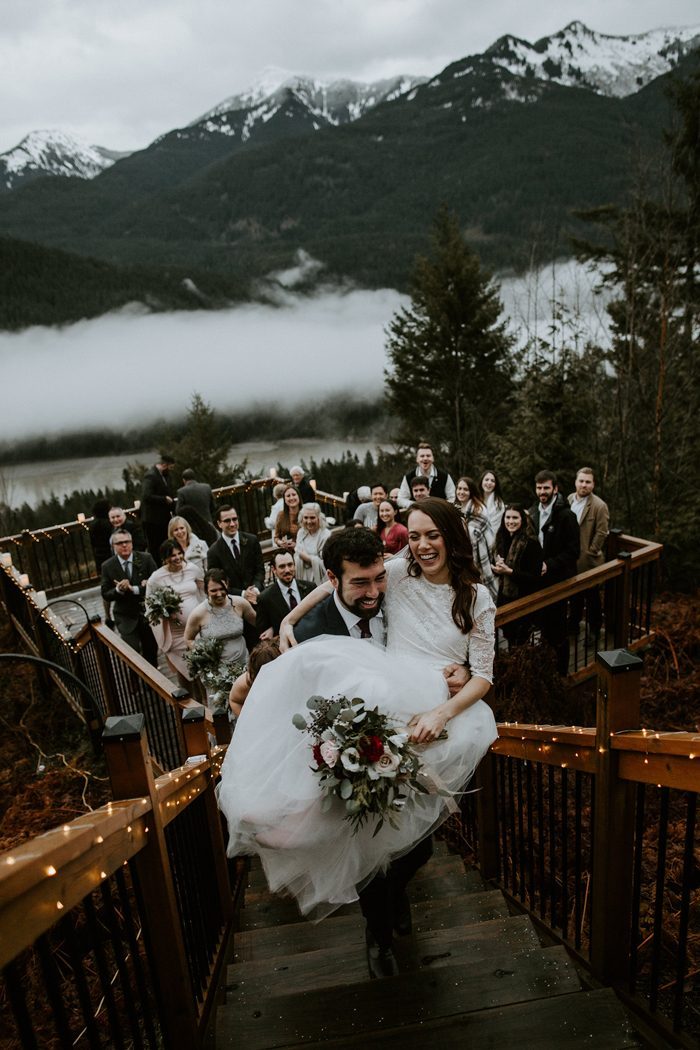 photo by Angela Ruscheinski
#11 Reviews
Speaking of reviews, they can make or break your business. Don't be afraid to ask your clients for a Google review (hello, SEO boost). This is also a great testament that you can add to your website and use for future marketing!
#12 Blog
If you walk away with any of these wedding photography tips for beginners, this might be the Photobug team's favorite (and arguably most important) tip. Don't fall victim to the same SEO mistake tons of wedding photographers make – be sure to make blogging a priority! Not only is blogging a great way to bring traffic to your website but it boosts your SEO and makes pinning to your Pinterest account a breeze. But before you hit that publish button, double check to make sure you're not making these common writing mistakes!
If you're new to the Pinterest game, check out where we answered the most popular Pinterest questions!
#13 Invest in Education
There are always new things to learn and practice, so keep an eye out for educational opportunities within the industry. There are so many workshops and courses for you to take, but before you add anything to your cart, research and read reviews of past students. Here are some tips on what you should consider before signing up for a workshop, and if you're unable to travel at the time, consider enrolling in a few business e-courses from the comfort of your home.
Wedding Photo Checklist for Beginners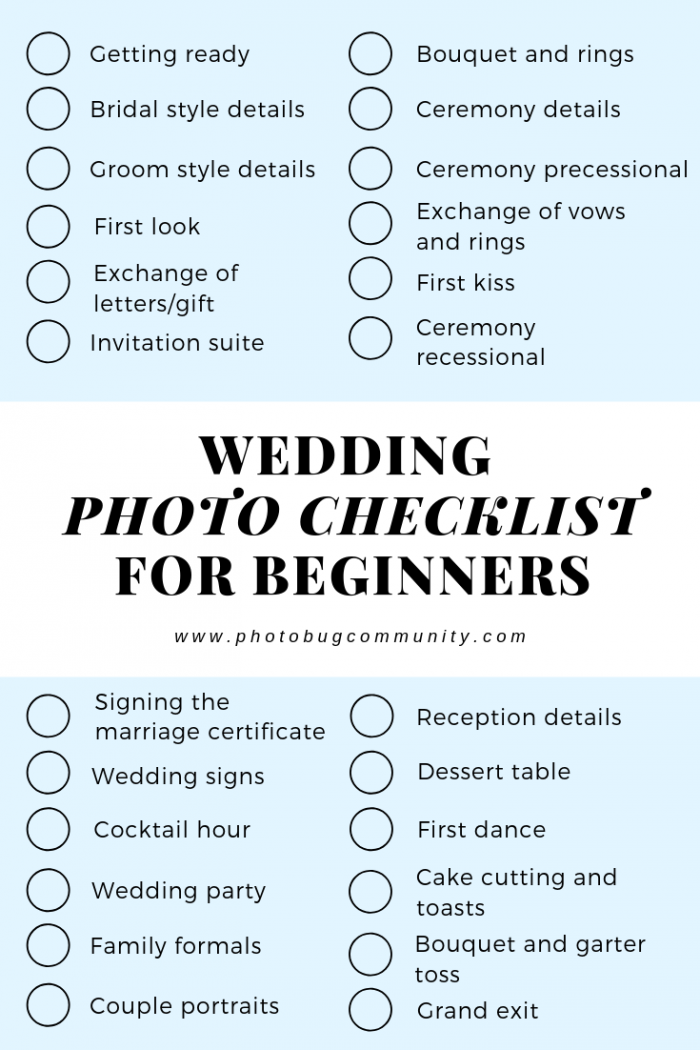 Now that you're on your way to following the best wedding photography tips for beginners, you're sure to kill it at your next wedding!