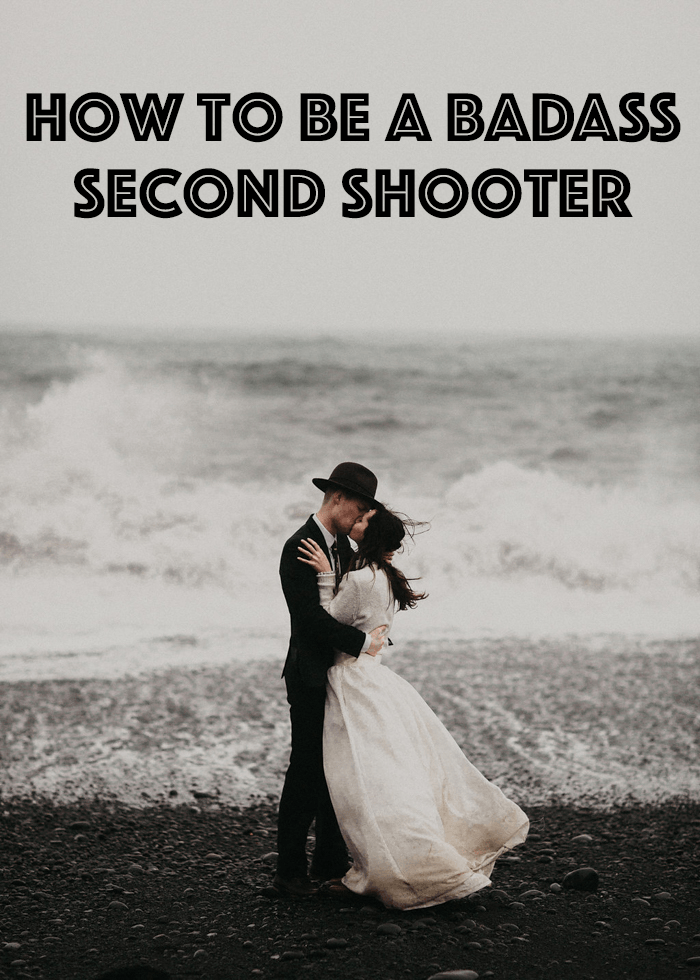 photo by Cody & Allison Photography
Working as a second shooter is a great chance for new or seasoned photographers to photograph a wedding alongside another photographer in the business. It gives you the opportunity to expand your portfolio, or simply photograph a wedding and not have the typical stress or workload that comes with being the lead photographer. With so many second shooting opportunities in the wedding industry, we thought it would be good to discuss a handful of unwritten rules. Here are a few tips that we think will help you be the badass second shooter that you were meant to be.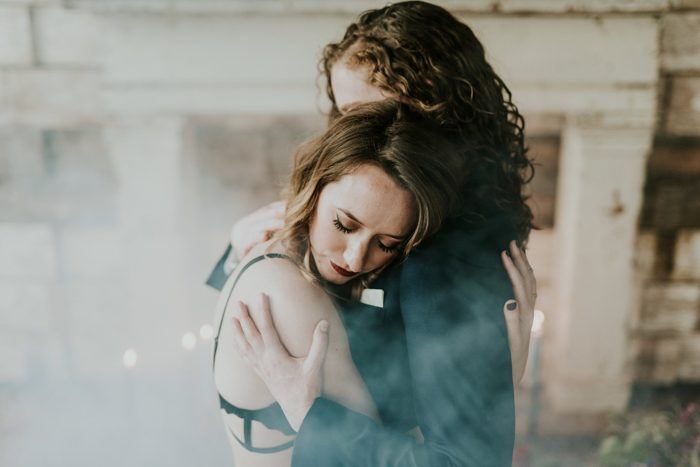 Tip #1: Communicate
If you've been keeping up with our posts, I'm sure you've seen communication be a tip in various instances but that's because it is that important. When second shooting, it's good to communicate prior to the wedding so all expectations are up front – what the lead photographer is wanting and needing from you, the hours of coverage, payment, location of the wedding, etc. Honestly, the list could go on and on. As well, it's just as important to communicate effectively the day of the wedding. Take the time to discuss where the lead wants you for various moments throughout the day, such as the first look, ceremony, and exit. The continued communication throughout the wedding will allow for an organized and transparent relationship between you and the lead photographer.
Tip #2: Sync up!
A thing to keep in mind before shooting is to sync up cameras. This may seem like a small detail, but it can save the lead photographer a headache when they are working in post. Syncing up all cameras (yours included) will make for a more efficient editing process so that all images are in chronological order.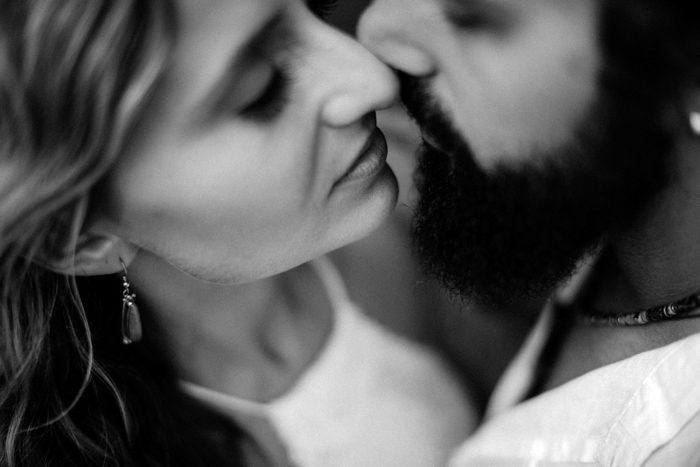 photo by Megan Yanz
Tip #3: Don't Be A Shadow
The entire point of having a second shooter at a wedding is for extra coverage, different angles, and for when the lead can't be at two places at once. You aren't getting paid to follow the lead around all day, so don't be their shadow – get different angles and be in different spots of the room! Throughout the day, remember that you are shooting for the lead photographer and not yourself. This means sacrificing shots you may desire for your portfolio in order to provide the coverage you are hired to capture.
Tip #4: Professionalism
Although a wedding is a time for celebration, please keep in mind that you are working. Be mindful that you are professionally participating in a special occasion and wear something that is nice and not attention-grabbing. You are working behind the scenes, not trying to upstage the bride or groom. If you're unsure if something is wedding-appropriate, err on the side of caution and don't wear it. It might also be a good idea to find out the dress code of the wedding from your lead to know how dressed up or down you should be.
In the social media age where we are connected to everything by our phones, it's important to know when to put them away. Keep phone usage to a minimum by only using it to reference the timeline or time. Better yet, print the timeline off and wear a watch! This way, you won't be tempted to check Instagram or Facebook.
When photographing a wedding, you are showing guests who are unaware who the lead photographer is what you are capable of doing. As a result, this may spark the interest of people in your work. Even so, this is not a time for you to network and pass out your business cards. As a second shooter, you are working and representing the lead photographer, not your own business. Keep the lead photographer and their business at the forefront, and do not advertise your own business at a wedding you are second shotting. Better yet, carry around some of the lead's business cards and have those readily available to those who may ask for one!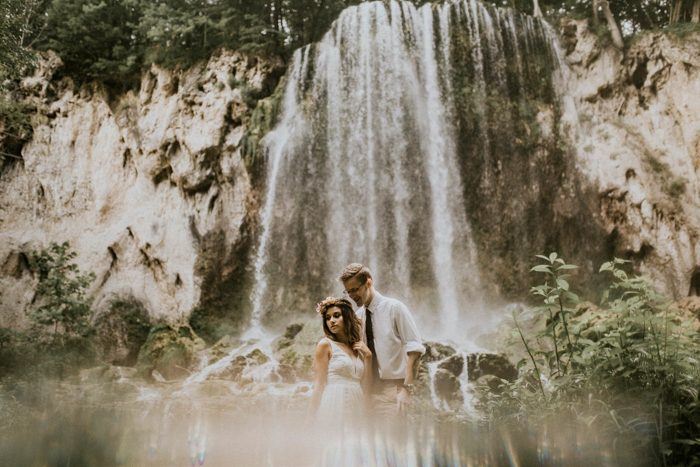 photo by Alex Mari Photography
Tip #5: Client Interaction
When interacting with the client directly, it's important to keep it professional. There are instances where you might be frustrated or stressed out. Whether it be due to falling behind schedule or uncooperative individuals during group shots, there's no reason to take it out on the client (or anyone at the wedding for that matter!). Remain calm and do not yell or scold someone due to a stressful situation. Additionally, it's important to have good communication with the client. Be sure to not give incorrect information – we don't want a confused couple!
Tip #6: Money Talks
Before the wedding, you and the lead photographer need to discuss payment. There should be an agreed amount that you will get paid for second shooting the wedding, and, more importantly, there needs to be a date as to when you will get paid. There is no reason why you should go into a wedding unsure of when and what you will be paid. Sometimes it's uncomfortable to talk about money, but this is business and it needs to be handled as such. Like with anything else, having this information in writing protects you both!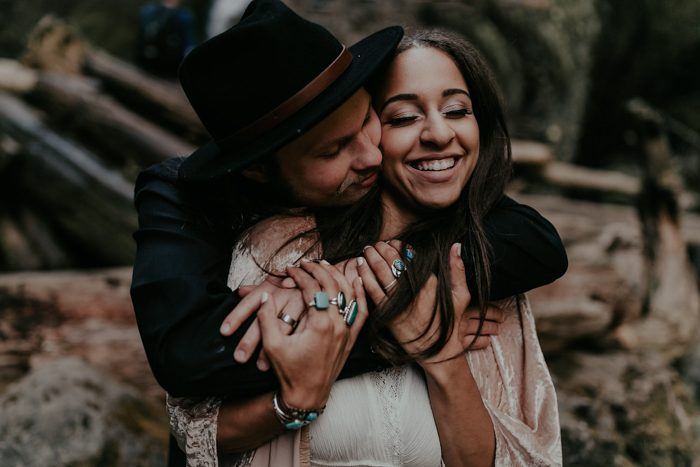 photo by Olivia Strohm Photography
Tip #7: Use of Images
Whether or not you can use the images you shot for your portfolio will be different for each photographer you second shoot for, so make sure this is discussed prior to the wedding day. Remember, communication is key! If you are able to use them, there are a couple of things to keep in mind when using the images you photographed. To start, do not post an image before the lead photographer has had time to post a photo from that wedding. Remember, it's their wedding you worked, not your own. Additionally, when you do post an image from the wedding, be sure to credit the lead photographer such as "second shot for…" or "second shot under…" or something of those lines. Again, this isn't a wedding you booked but a wedding you were paid to assist on. Do not try to claim this wedding as your own.
Tip #8: Delivery
Unless the lead photographer has you hand over the memory cards immediately after the wedding, your job is still not done. You will need to cull and deliver the images to the photographer to edit alongside the rest of the images. If it is on you to handle the images following a wedding, the first thing you should do is upload and backup the images. Protect yourself and the lead by making sure there are copies of the images from that wedding, because, knock on wood, there is nothing more devastating than lost images. Once they're backed up, cull and deliver your images to the lead photographer in a timely manner. There is no reason why they should reach out to you and ask for the images due to so much time passing from the wedding. As a second, you should be helping the photographer in making things easier for them. This applies as much after the wedding as it does on the wedding day.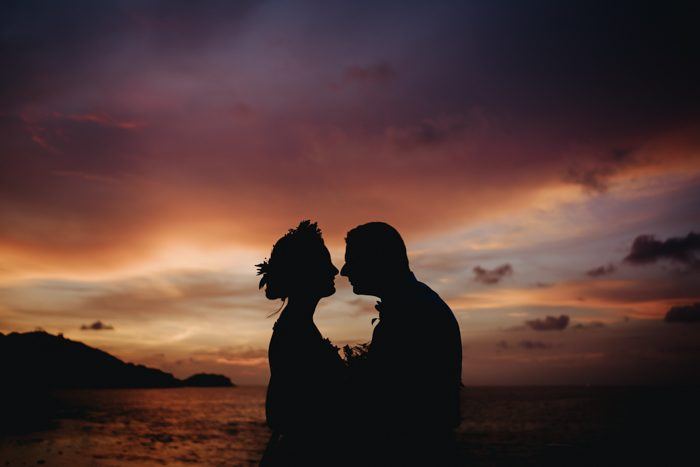 photo by Terralogical Photography
At the end of the day, you are representing the lead photographer and their business, not your own. It's not the time for you to take this wedding on as if you booked the wedding yourself. Remember to keep the lead photographer's needs at the forefront and you will have a seamless day. Now, go on with your bad self and second shoot the heck out of a wedding!